By Arika Trimnell, spiritual and mindfulness expert.
Setting boundaries is an essential part of co-creating your life and an invaluable self-care practice. When thinking about boundaries, I like to use the analogy that you, the artist, are defining the canvas in which you create your masterpiece, your life. Like many great artists, they strategically draw, sketch, or map out where they plan to place each of the key elements that will shape the masterpiece.
What are boundaries?
Boundaries can be guidelines, agreements, or intentions you use to guide the way you co-create the life you want. Boundaries can also be physical, psychological, or emotional. Many people think boundaries are a mean or cruel practice, keeping you away from friends and loved ones, but it's the complete opposite. They help you to show up in every area of your life fully. Boundaries are a way to show yourself, love. They are the most crucial self-care practice you can implement. Without boundaries, you will allow others to infringe upon your "me time." Lack of boundaries can lead to emotional and mental distress, wasted time, relationship issues, and financial problems. Have you ever sacrificed your happiness for others and found yourself resenting them or the task you agreed to? If so, then that is because you did not have any boundaries in place. It's okay it happens to most of us. Especially nowadays, when we are moving at lightning speeds and don't have the proper protocol in place before creating our lives.
How do I know if I need boundaries?
Honestly, if you find yourself asking this question then 9 times out of 10, chances are you do. An excellent way to test if you need to set a boundary is to simply check in with yourself. I know it seems trivial, but when was the last time you actually took the time to check in and examine the various areas of your life? If you feel any of the signs below, then it might be time you implement some boundaries:
Feeling overwhelmed or burnt out
Having no time for yourself
Feeling resentment towards a task or the person for the task
Avoidance of people, places, or situations for fear of being taken advantage of or used
Feelings of scorn when helping people and getting nothing in return
Daydreaming of running away or dropping everything and disappearing to a remote island
How to create boundaries
Creating boundaries is simple, yet most people don't implement them which is usually due to limiting patterns and learned behaviour from childhood.
First, take a pause, step back and see how you feel. Is there a specific person, place, or situation that causes you to have negative thoughts or emotions? If so, then ask yourself, "what can I do to give myself the space and time to better show up to this situation, person, or place?"
Some examples might include:
Giving yourself permission to say no opportunities that don't align with your purpose
Asking your partner for some alone time
Communicating that you will perform a task after you've completed your list of priorities / needs
Giving time frames in which, you will make yourself available to others
Asking for the space and time you need to process before taking action
Using the power of delegation at work when appropriate
Congratulations, you've just set a boundary! Boundaries are dynamic and come in all shapes sizes. They are malleable and can and should change based on YOUR needs and the capacity to hold space for others. The boundaries you create for work might be different from those you make for a friend or relative. Remember boundaries are for your mental, emotional, and physical wellbeing.
Why are boundaries important?
Your boundaries are your way of showing value for your time, attention, and energy. Some might consider the self-care practice of boundaries challenging, and honestly, retraining yourself or reframing your thoughts around them, and those around you can be. Yes, it might require you to say no, and people may not be happy with this, but that's okay. Boundaries allow you to be authentically you. They are your 100% money-back guarantee that you'll live life on your terms. Boundaries give you the freedom to craft your life's masterpiece based on your values and beliefs and not of those around you. Remember, you are worthy of pursuing your own dreams, goals, and purpose without allowing other's perceptions to impede yours, thus giving you time and space to show up in more extraordinary ways.
About the expert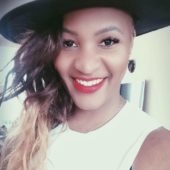 Arika Modupe' Trimnell is a spiritual and mindfulness professional who aims to help others heal from the past, align with the present, and surface profound clarity to build a wonderful, empowering future. As the founder of Prism Vibes, Arika has an extensive background when it comes to religious teachings, inner activation, and soul realignment and enjoys leveraging that to guide purpose seekers towards living a life filled with purpose and happiness.
With a degree in biology and having worked in educational sales and higher education for over 10 years helping children live their full purpose, Arika believes people are their own guru, and there are multiple paths you can take to uncover and ignite your internal power to break past mental, emotional, and spiritual blocks.
Find out more at prismvibes.com