MTG – the leading Japanese beauty and wellness technology company – brought its unique range of SIXPAD electrical muscle stimulation (EMS) devices to the UK in 2016 and following further research and development, SIXPAD has now upgraded the range with even better EMS devices for those thinking about or already working on toning and firming up their body for summer.
The new EMS product range delivers a unique 23-minute once-a-day workout at the optimum training frequency of 20Hz with features and functionality designed to help you get the body you desire.
SIXPAD's EMS technology has been developed in combination with the training theory of world number one football player Cristiano Ronaldo using "CMM Pulse" core technology. The SIXPAD devices work by transmitting external electrical stimuli to the muscles in the body, causing them to contract and relax just as they would during exercise. What's great about this training gear is the fact you can use it almost anywhere at any time so now there are no more excuses like you couldn't make time in your busy schedule to visit the gym!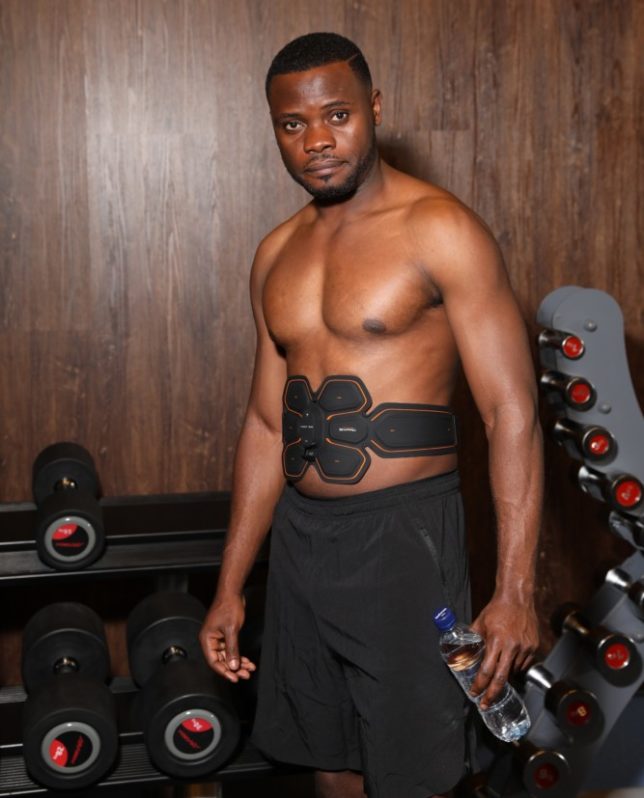 What makes SIXPAD innovative is that their approach to EMS technology is from a sports science perspective, focusing on the mechanisms that build muscle by comparing and verifying the effects at different frequencies. As a result, through years of research and development, they found that 20 Hz is the frequency at which muscles can be trained much more effectively than at other frequencies. When 20 Hz is used, muscle tension is maintained over time, which allows for sustained efficient training. In addition, exercising muscles uses energy and consumes oxygen. It has been demonstrated that more oxygen is consumed and training efficacy is higher at 20 Hz than at other frequencies.
We tested the SIXPAD Abs Belt which is designed to train and develop muscles in the abdominals and also delivers a full body workout on waist, arms, legs and oblique muscles which means you can exercise the whole abdominal region including those difficult to train obliques.
The SIXPAD Abs Belt uses a unique 23-minute automatic programme cycle calculated for efficiency, with intensity gradually increasing over time, and the programmes changing automatically from warm up to training and cool down.
The SIXPAD Abs Belt which is equipped with Bluetooth and can be connected to the SIXPAD training app, which is available via both the Google Play and Apple App stores.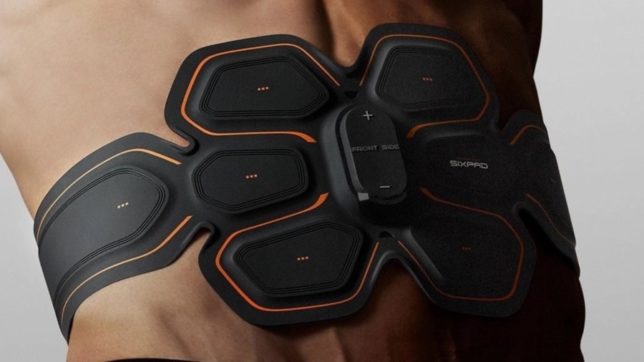 We found that by synchronising the SIXPAD device with a mobile device, you can easily visualise muscle training from start to finish increasing the psychological connection with the device and making it more likely that you would use it regularly.
What's more, you can also use your mobile device to operate the SIXPAD Abs Belt which means no fiddling about for small buttons and a quick and easy transition to increase and decrease the training settings.
We also found that the wearable technology of the SIXPAD Abs Belt means it can be worn unobtrusively under your clothes, allowing you to wear it at home or at work, or even while reading or doing chores. With a comfortable, yet sleek design made possible with super flexible silicone, SIXPAD contours to the body like a second layer of skin and its silk-printed electrodes ensure efficient electrical muscle stimulation.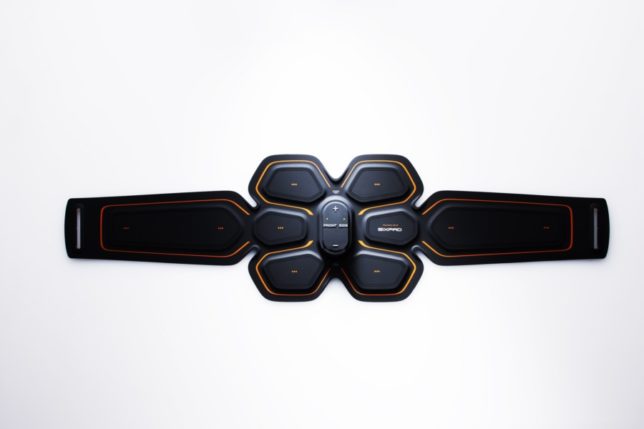 Traditionally EMS technology has focused on the abdominal muscles. However, with the SIXPAD Abs Belt you can develop an all-over toned look in key areas. We also love that the SIXPAD training gear stays dry to the touch and leaves skin sweat-free after use making it easy to use wherever and whenever you like.
The SIXPAD line-up does not require button cell batteries and are rechargeable making them easy to maintain and hassle-free to use on an ongoing basis.
All these features and benefits mean that you are more likely to use the SIXPAD Abs Belt on a sustained and consistent basis which we found was the only way to ensure that the results you are expecting are achieved over time. This is not a quick fix and we found that the SIXPAD Abs Belt achieved the best results if you are already a healthy weight and eat a balanced varied diet in addition to already exercising on a regular basis with cardiovascular exercise and weight training. This is not to say that you won't get killer abs if you are overweight but things will take longer and you will need more far-reaching healthy lifestyle changes then just strapping on the SIXPAD Abs Belt.
Masafumi Arakawa, Director of MTG UK said: "The SIXPAD range has transformed the EMS market since launching in the UK two years ago and our new product range looks set to do the same. The new products are designed to optimise the training of our customers."
The SIXPAD Abs Belt is priced at £350 and is available from www.sixpad.uk or at their flagship store in Westfield White City.