If you're thinking about, or already working on toning up for summer, cutting-edge technology from Japan could be the key to a stronger body. Launching in the UK from mid-June, SIXPAD offers two innovative new products, Abs Fit and Body Fit, designed using state-of-the-art EMS (Electrical Muscle Stimulation) technology, combined with the training theory of world number one football player, Cristiano Ronaldo.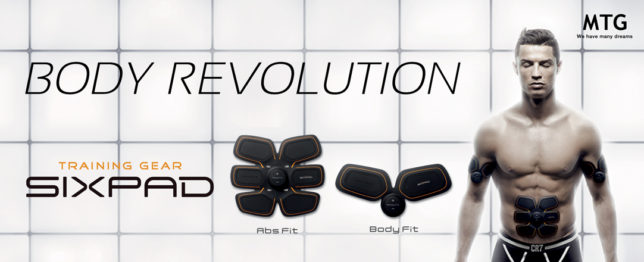 EMS is a technology that uses electronic stimulation to directly transmit signals to the muscles and induce exercise. MTG Co., Ltd., an innovative Japanese manufacturer, implemented an effective 20Hz frequency to minimise the characteristic tingling generated by low frequencies and created a product that applies its newly developed, proprietary waveform. Moreover, by combining the training theory of the world number one football player, Cristiano Ronaldo, MTG introduced its "CMM Pulse" core technology.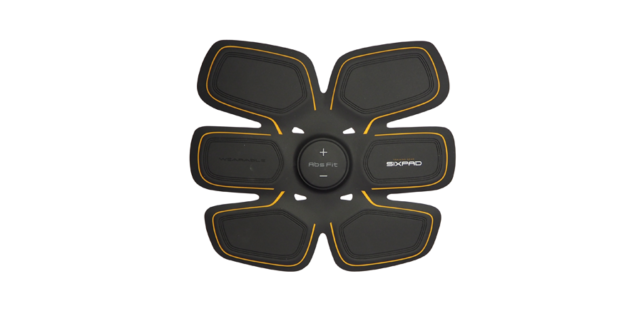 SIXPAD is cordless, easy to attach and ready to operate at a single touch for comfortable EMS training. With SIXPAD, you can tone and firm your muscles with a 23-minute, once-a-day training program. What's more, the wearable technology can be worn unobtrusively under your clothes, allowing you to wear it at home or at work, or even while reading or doing chores.

With a comfortable, yet sleek design made possible with super flexible silicone, SIXPAD contours to the body like a second layer of skin and its silk-printed electrodes ensure efficient electrical muscle stimulation. Cristiano Ronaldo says "EMS is indispensable to daily training and exercising on a daily basis can lead to optimal physical performance."
We love the SIXPAD Body Fit because of its versatility – allowing you to use its innovative EMS technology to target biceps, obliques and thigh muscles. Traditionally EMS technology has focused on the abdominal muscles which has saved men and women from endless crunches in the gym. SIXPAD Abs Fit also covers this area. However, with the Body Fit you can develop an all-over toned look in key areas of your arms, legs and waist. We also love that the SIXPAD training gear stays dry to the touch and leaves skin sweat-free after use making it easy to use wherever and whenever you like.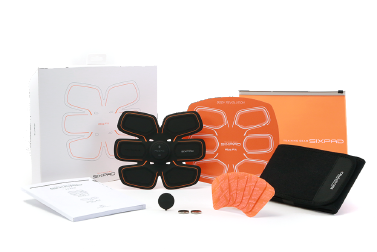 The only issue its that to train efficiently in the least amount of time (i.e. 23 minutes), one must purchase at least 2 units (if not more) of the Body Fit device… which could get expensive. If you have an hour to spare you can always work one area and then move the Body Fit to the opposite side of the body – this is a more cost effective but time-consuming way of using the device.

So if you're ready for a more toned, peak condition body SIXPAD training gear could help you to get into the best possible shape this summer.
SIXPAD training gear is available to pre-order from Wednesday 1st June with an RRP of £149.99 for Abs Fit and £109.99 for Body Fit. Visit www.SIXPAD.uk for more details.