Here are Mini Sloan's top picks of books about flying friends from dragons to a very famous train.
Albert in the Air by Ian Brown & Eoin Clarke
In this charming story, a pet tortoise called Albert often wonders about life outside his garden home. Where do his flying friends go when they disappear beyond the fences, gates and walls that keep Albert safe? A chance to explore takes Albert on an adventure he'll never forget, encountering first-hand the highs and lows of the world beyond.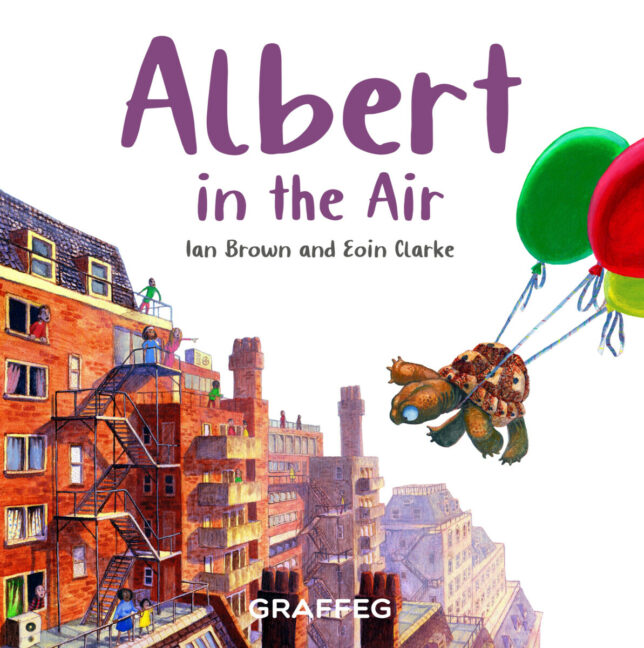 With its beautifully detailed illustrations, this picture book took Mini Sloan on a journey of discovery teaching that the grass isn't always greener on the other side of the fence and that being home among friends is a very good place to be. The story is inspired by a real-life pet tortoise called Albert who is owned by the author's family.
£7.99 published by Graffeg
The Lola Bee Bop by John Dougherty & Pauline Gregory
Bloomsbury Young Readers are the perfect way to get children reading, with book-banded stories by brilliant authors. Each book is filled with gorgeous colour illustrations and includes inside cover notes to help children get the most out of stories.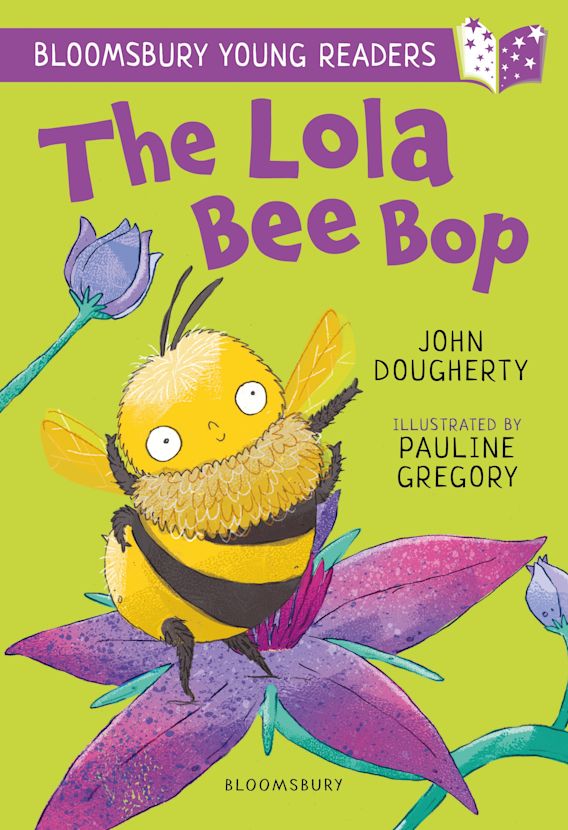 Ideal for children aged 6 to 7 years old practising reading at home, The Lola Bee Bop is a purple band book with approximately 1000 words for Oxford Level 8 and phonic phase 6. The book tells an upbeat rhyming story about bees and sustainability.
£5.99 published by Bloomsbury Education
The Boy Who Dreamed Dragons by Caryl Lewis & Carmen Saldana
This is a very special picture book debut celebrating the imagination, with an emotional and reassuring message. Albie dreams dragons… some jewel-bright and fierce, some softly-scaled and whispery, but whichever kind they are, they stay with him throughout the night and the next day too. But the only trouble is that no one else can see Albie's dragons. Or can they?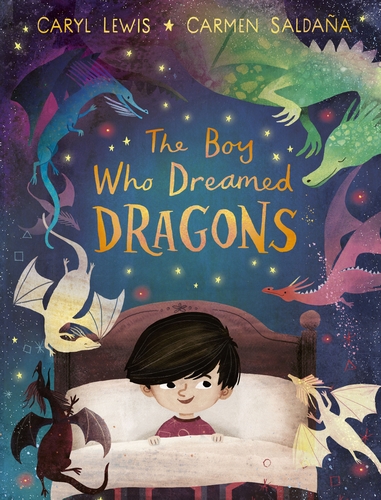 This picture book is perfect for any child who has felt different, whose imagination is big, and whose inner life is rich. With a stunning denouement celebrating connection, this is a book that will live on in the hearts and minds of its readers including Mini Sloan.
£12.99 published by Puffin
Flying Scotsman and the Best Birthday Ever by Michael Morpurgo & Michael Foreman
This inspiring tale celebrates the world's most iconic train, Flying Scotsman, and its greatest fan, a young girl named Iris. Iris knows everything there is to know about Flying Scotsman. Her dad is the famous train's driver, and every year her favourite birthday treat is a trip to see him at work. But each time Flying Scotsman pulls away, Iris wishes more than anything that she could be in the driver's cab, just like her dad. Then again, who's to stop her!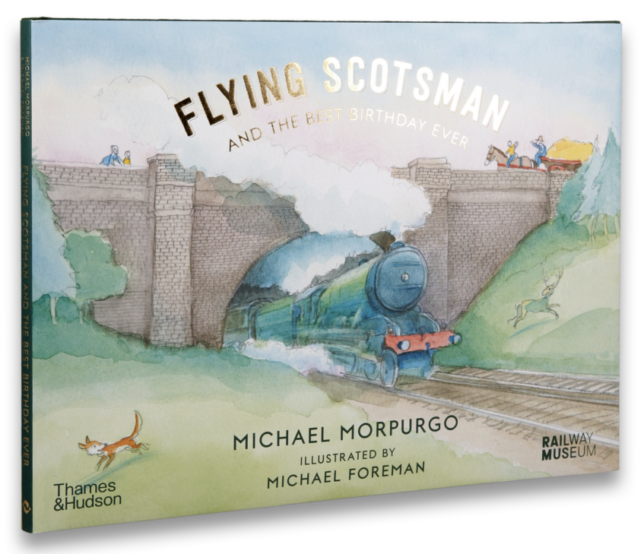 Published in association with the National Railway Museum, York, Flying Scotsman and the Best Birthday Ever took Mini Sloan on a journey through the golden age of steam travel, paying tribute to the women who kept the railways running during the Second World War. With family at its heart, the story is warmly written and joyously illustrated by national treasures Michael Morpurgo and Michael Foreman.
£12.99 published by Thames & Hudson
Life With My Dragon: Five Heart-Warming Tales by Didier Lévy & Fred Benaglia
Mini Sloan loved this laugh-out-loud follow-up to How to Light Your Dragon as the young protagonist reveals the delights – and dangers – of life with a fiery dragon. In five short, amusing stories full of colourful illustrations, readers see how fun life with a pet dragon can be as the child plays at being a fireman and a doctor while the dragon tackles a burning building, turns himself into a helicopter by mistake and even becomes a walking Christmas tree.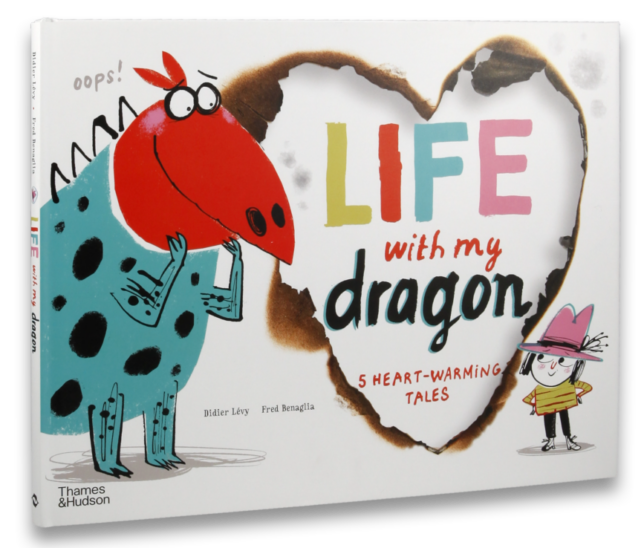 Children and grown-ups alike will love the pure magic on these pages that will set wonderful dreams in motion for little ones making this book perfect for bedtime.
£12.99 published by Thames & Hudson
Adventures with Finn and Skip: Bird by Brendan Kearney
Mini Sloan enjoyed following the tale of Finn and Skip as they go on a hang-gliding adventure up in the clouds when all of a sudden Finn's map gets caught around a swan's neck! The story is charming, humorous, and emotionally gripping, which helps to make the quite frightening subject of climate change more approachable.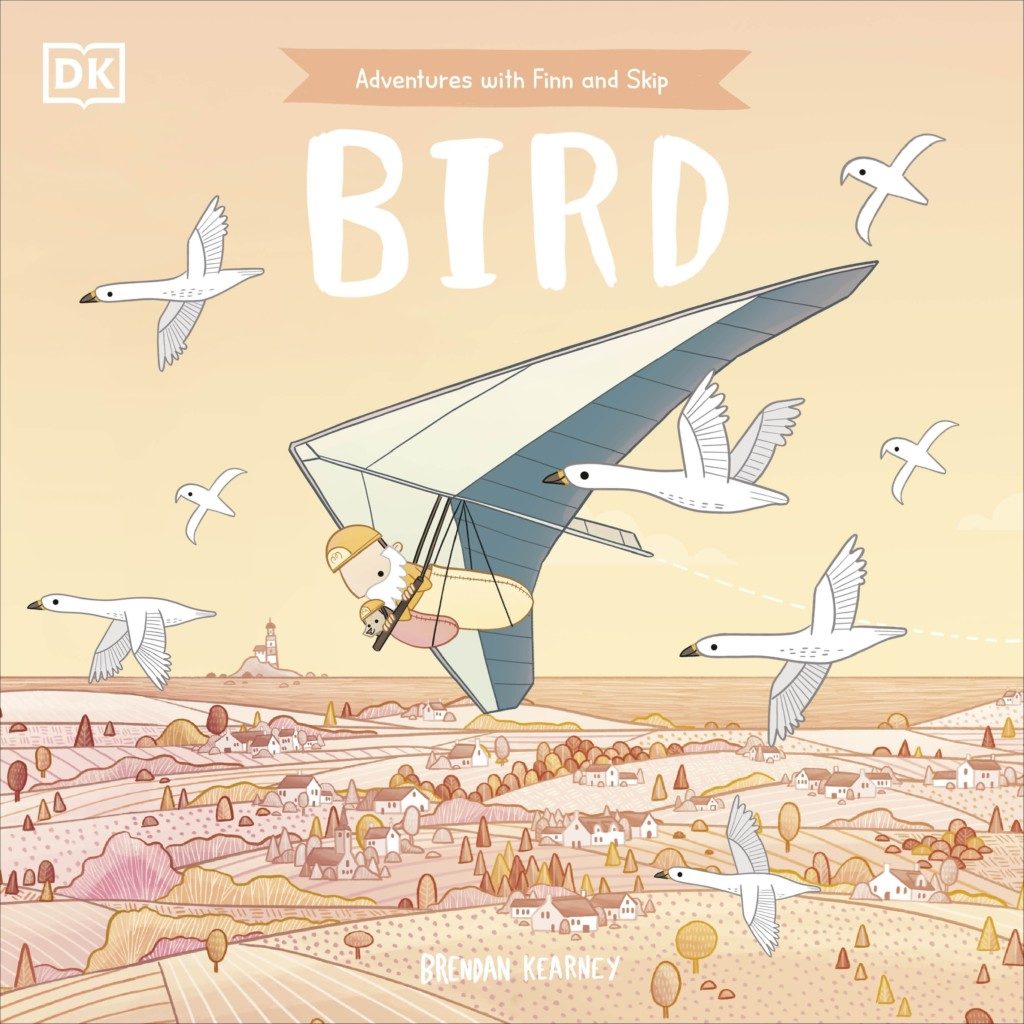 Grown-ups and children can enjoy this gentle and imaginative story about the environmental concerns facing our wildlife. The storybook is the perfect way to introduce 3-5 year-olds to the importance of protecting the environment and tackling climate change and its effects on animals. The ups and downs of Bird shows us all the different ways we can help our birds and the environment, from cycling instead of taking cars to planting trees and even growing your own vegetables.
£6.99 published by DK
My Little Dragon by Rochelle Humes & Rachel Suzanne
Meet Blake and his secret animal friends! It can be tricky looking after magical creatures all on your own – especially when one of them is a very hungry dragon! But what do dragons eat? Toast with jam? Eggs and ham? The dragon won't eat anything! Will Blake be able to find the perfect treat to help his picky dragon grow big and strong?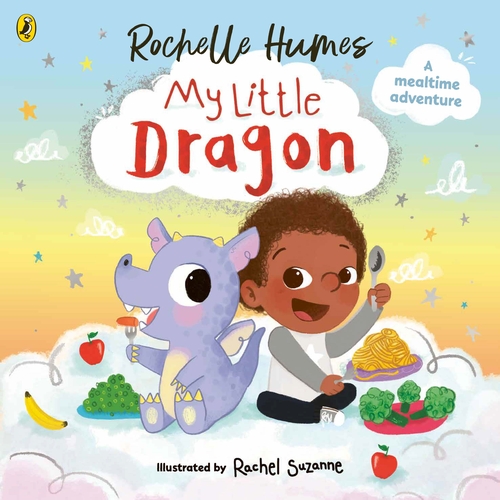 Mini Sloan really enjoyed this reassuring picture book which helps makes mealtimes fun, especially for picky eaters. Written by bestselling children's author, entrepreneur and broadcaster Rochelle Humes, the book is based on her own experiences with a touch of magic woven in to make mealtime into an adventure.
£6.99 published by Puffin