St Pancras Brasserie and Champagne Bar by Searcys is home to Europe's longest Champagne Bar where guests can sit back and enjoy a glass of bubbly whilst soaking up the charm of the world-class station of St Pancras International station which is a destination in its own right located in the unique Grade I listed building. Visitors can appreciate the Terrace Wires public art installation by Tracey Emin on the station's Grand Terrace Upper Concourse. Depicting the words, 'I Want My Time With You' in Emin's signature handwriting, the 20m long light installation is the largest text piece ever made by the artist.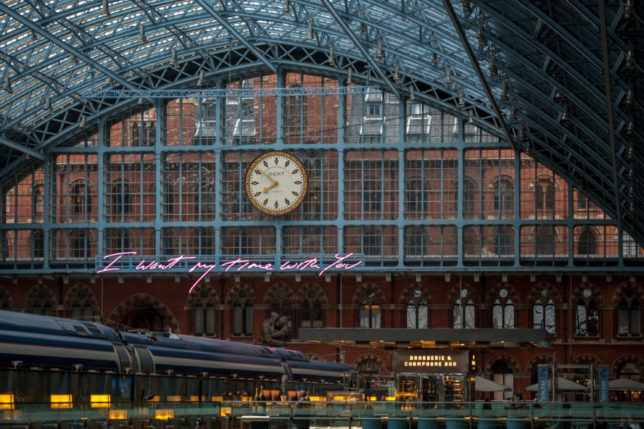 This summer, the Art of Travel pop-up transformed the twelve private booths in the Champagne Bar into a different European city destination. Ranging from Eurostar destinations like Paris, Brussels and Amsterdam to further-flung European favourites like San Remo, Porto and Reims, each city brought a little essence of its culture to the Champagne Bar at St Pancras by Searcys. Each booth was decorated in pastel colours displaying their correspondent city map, with signs to each destination presented in a tasteful and pared-back style.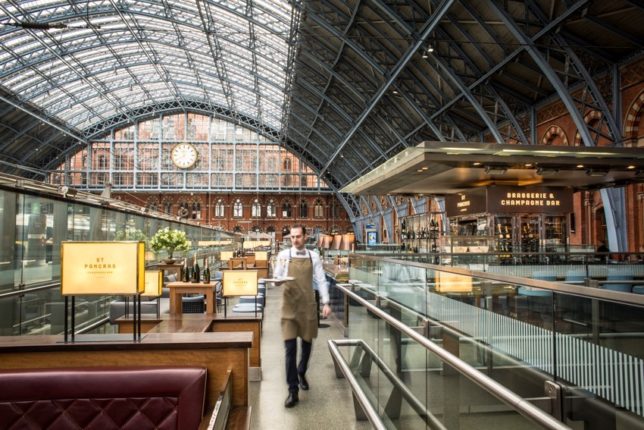 Guests were invited to sit at one of the twelve booths and push the famous "Press for Champagne" button for an exclusive experience in Champagne tasting. St Pancras Champagne Bar by Searcys was the first bar in London to introduce the charming switch, back in 2007 when it was first launched. For the Art of Travel pop up, Champagne partners Veuve Clicquot selected their Yellow Label, Rosé, Extra Brut Extra Old and Rich Rosé cuvées. Hailing from the famed town of Reims, home of the Champagne house and one of The Art of Travel "towns", the brand is credited with creating the first modern Rosé Champagne. In addition to bubbles from Veuve Clicquot, Searcys extensive list of Champagne and sparkling wines has something on offer for all tastes and budgets.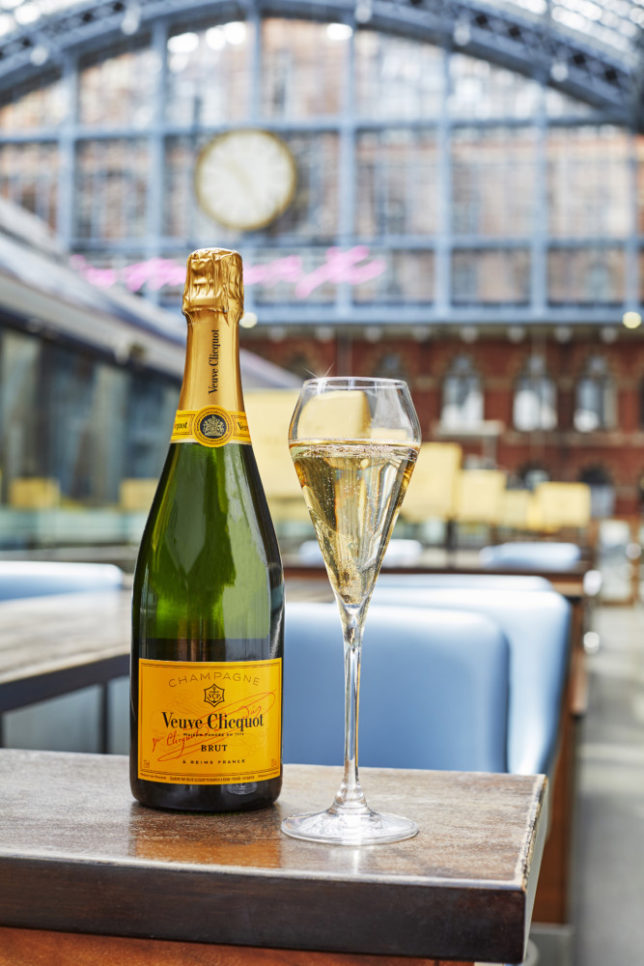 As well as being visually show-stopping, Drinks Ambassador Joel Claustre carefully created cocktail and Champagne list to matched the atmosphere. Presented in a beautiful passport shape cover, the menu included a selection of Veuve Clicquot Champagnes available by the glass and bottle. Four bespoke Gin-based cocktails were created in collaboration with Sipsmith, which included a very special Champagne and gin cocktail titled "Take on the French 75". This married Veuve Clicquot and Sipsmith for the ultimate cocktail experience, a delectable mix of orange, cocoa, bitters, Sipsmith gin and Veuve Clicquot Champagne.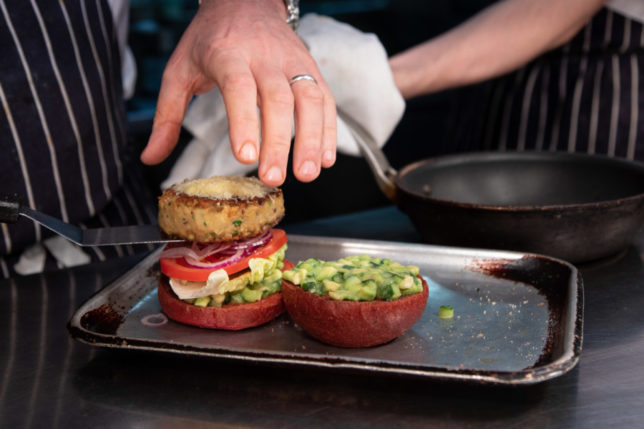 With an air of romance about the art of slow travel, St Pancras International is the perfect destination to indulge as guests soak up the Victorian architecture and enjoy a taste of travel before or after boarding their train.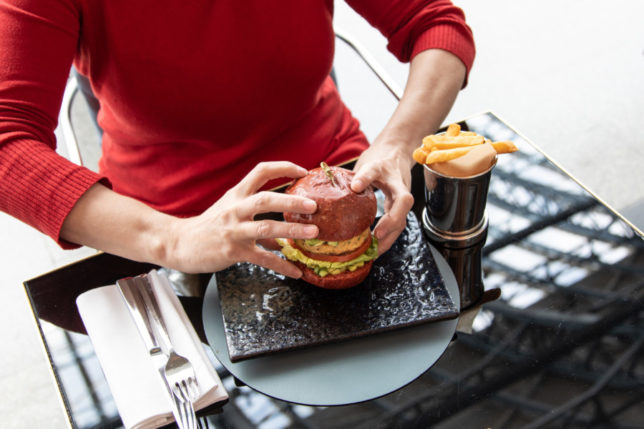 At a relaxed lunch in the Brasserie before boarding the train to Paris, we began with the prawn croquettes – fabulously explosive in flavour with the coriander whetting one's appetite for the starters. More potato than prawn but a wonderfully comforting feeling from the very first bite.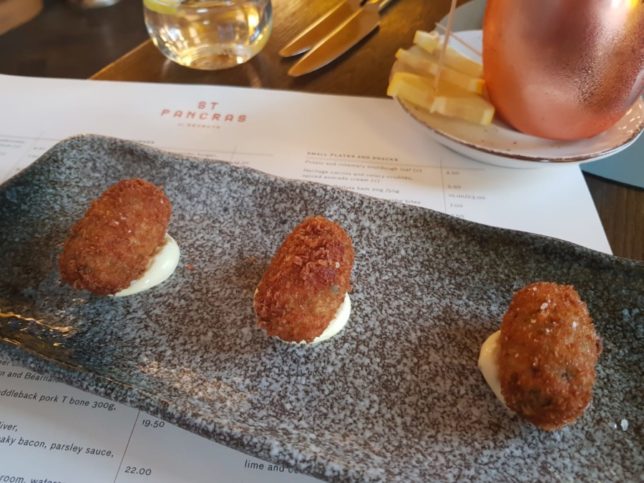 Moving perfectly on to Dressed Portland crab served with brown sourdough – a super fresh dressed crab which allowed the quality of the shellfish to speak for itself.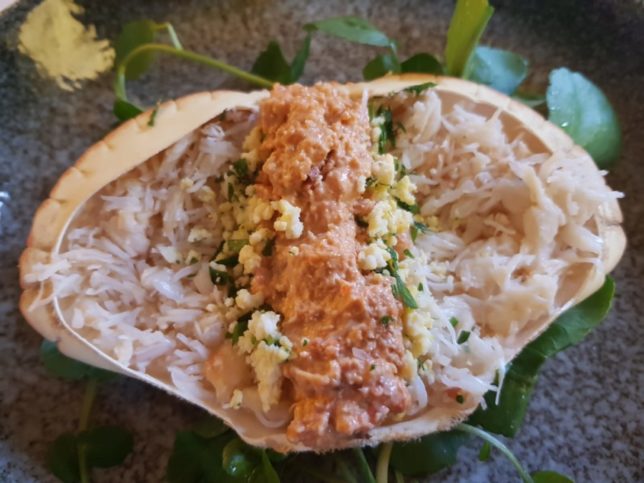 My lunch companion had the octopus carpaccio with salt and pepper squid & watermelon. A delight to the palate.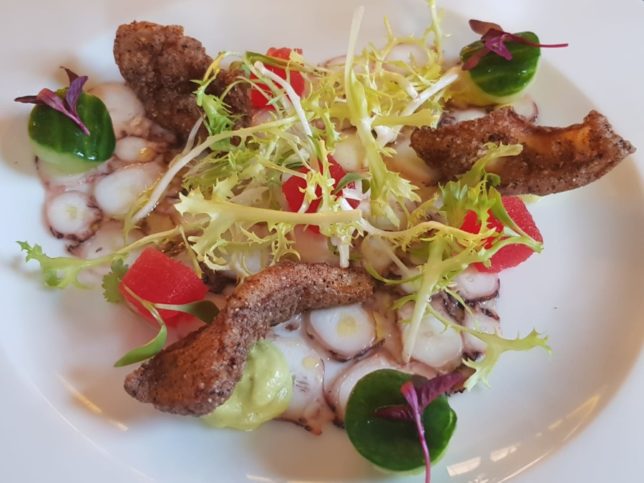 The 45 days house-aged Lake District sirloin steak was ordered medium rare and came cooked to perfection. A great size for lunch, some with a healthy appetite may wish to add a native half lobster which was calling out to me from the menu.  Had it been later in the evening I would definitely have chosen the lobster which looked inviting from a fellow diner's table across the way.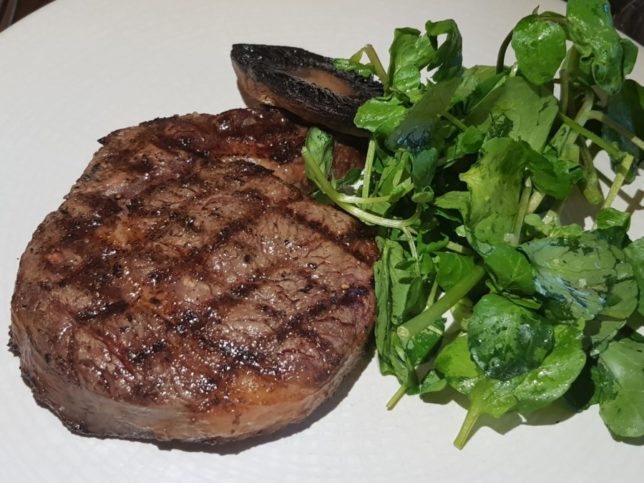 My lunch companion continued their seafood theme and chose a fish pie with buttered vegetables as it seemed heartier and more comforting for the colder temperature of the day. A perfect choice. For those who want something lighter or if the weather is a little more favourable, we suggest the native shellfish for two – this fruit de mer platter is an excellent choice if the Portland crab is anything to go by.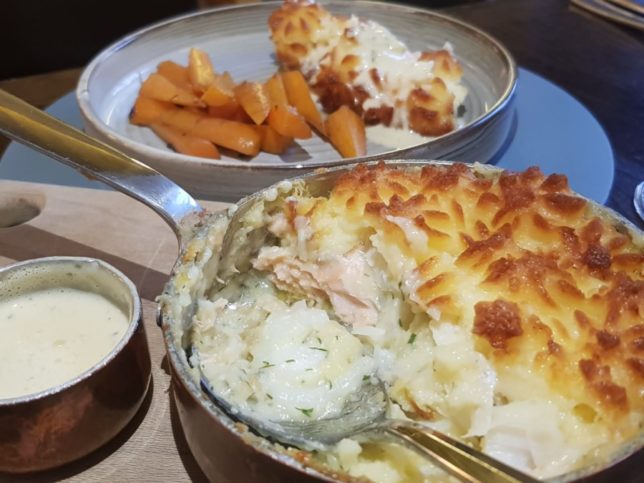 On the dessert menu, holding on the last little bit of summer we spied Eton mess with strawberry soup which surprisingly arrived at the table looking very beautiful with no mess at all!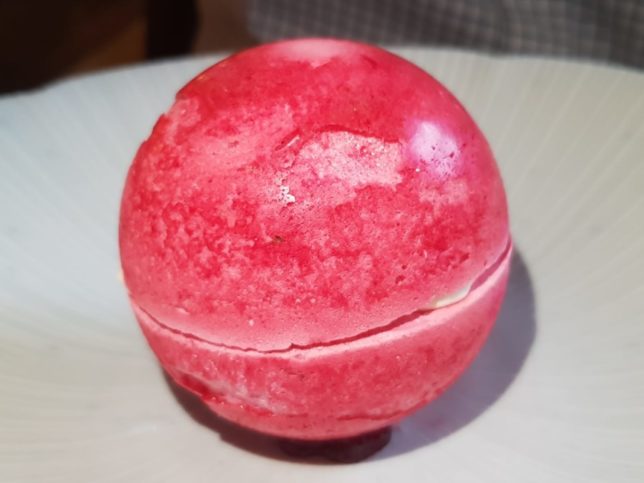 But sometimes you just have to get messy and we were instructed by the waiter that it was left for us to mess up to our heart's satisfaction and handed a spoon! Two hard knocks and quick reflexes to grab the meringue taking flight in the direction of a nearby table and we were very pleased with our interactive dessert.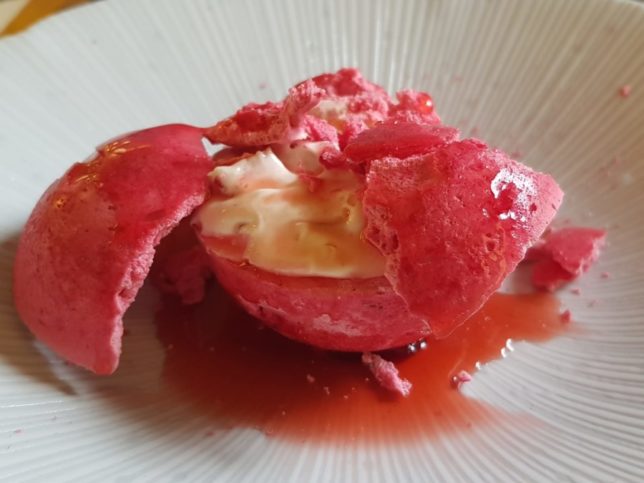 Or if you don't want to play with your food, choose passion fruit cheesecake with lime and coconut sorbet which was tart enough to tantalise the taste buds but sweet enough to end the meal with a smile.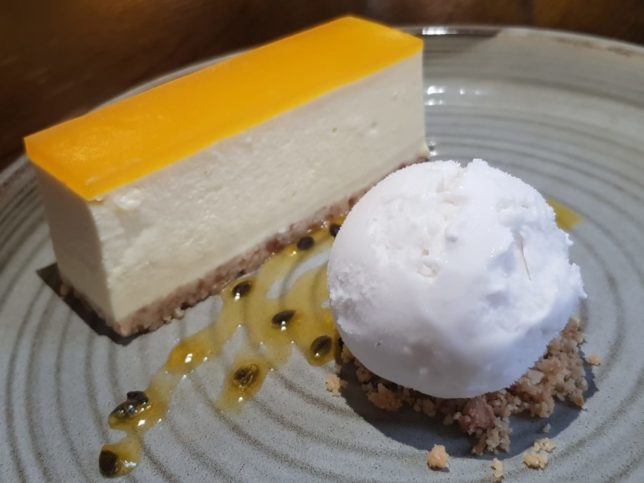 St Pancras Brasserie and Champagne Bar by Searcys
Grand Terrace, Upper Concourse, St Pancras International Station, King's Cross St. Pancras, London, N1C 4QL
+44 (0)207 870 9900
stpancrasbysearcys.co.uk
@SearcyStPancras