STK London's Summer 2019 menu has created quite a stir and we were one of the first to try it at the restaurant located at ME Hotel on The Strand – one of London's most dynamic modern hotels and the doorstep to London's West End.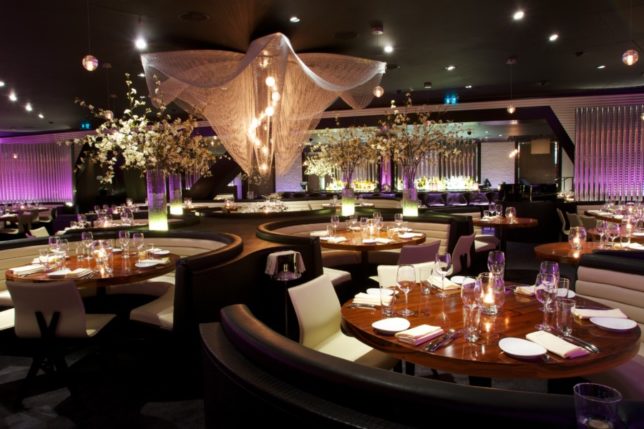 STK is an international restaurant success story located in LA, NYC, Miami, Dubai, Milan, Ibiza and of course here in London. STK prides itself on providing a top draw fine dining experience.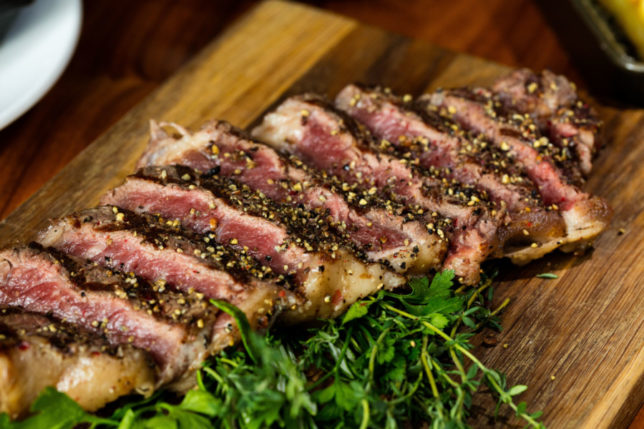 STK London distinguishes itself with a vibrant mix of stylish dining and lounge spaces paired with signature menus and world-class service. Any event – large or small, decadent or relaxed – will be customized to suit your needs guaranteeing an event that you or your guests won't forget.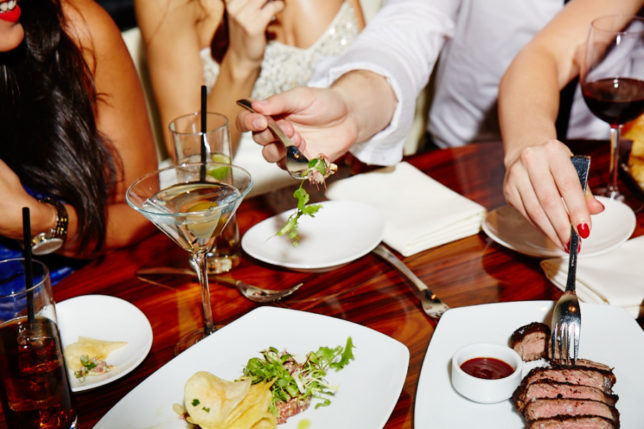 Serving the finest USDA grade steak with delicacies such as the American Snake River Wagyu Sirloin and large feasting boards for two with their classic Sirloin Steak, Lil' BRGs, Beef Short Rib, Wagyu Beef and Rice, Parmesan Truffle Chips with American Style Creamed Corn.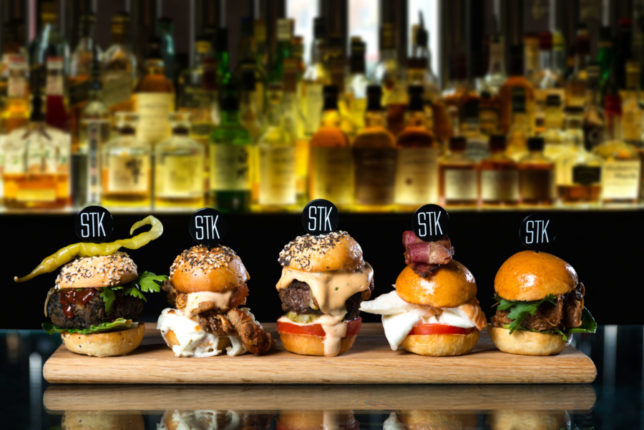 The new menu also brings an array of fresh salads including Prawn & Scallops Salad and fresh seafood options such as the Soft Shell Crab sliders. Not to mention the raw bar, with Yellowfin Tuna Ceviche.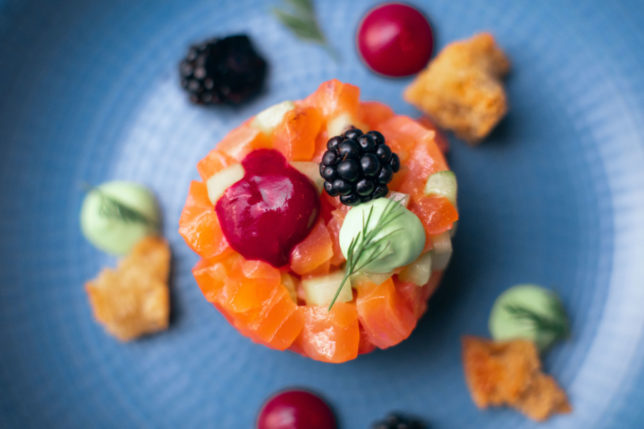 A deliciously warm cheese bread was brought to our table with a chive sauce to whet our appetite. Looking out the window even the most novice of tourists would know that they were now in the heart of London with Covent Garden on one side with its fabulous theatres and the City and Royal Courts of Justice on the other side.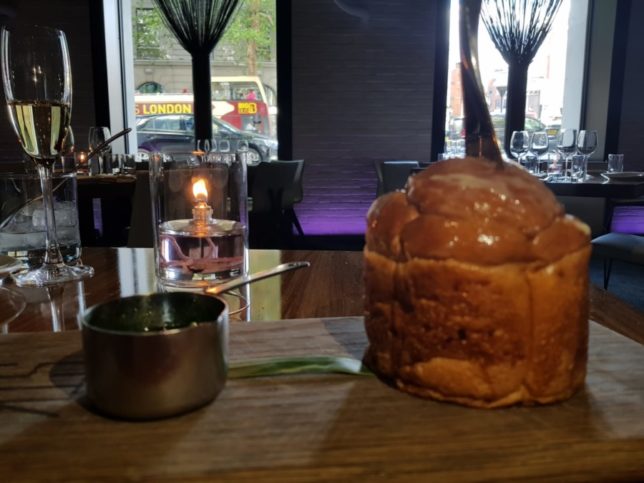 Who could resist a signature staple of STK – the Soft Shell Crab Sliders are every bit as legendary as their reputation. They are so fresh it even feels as if they are walking towards you.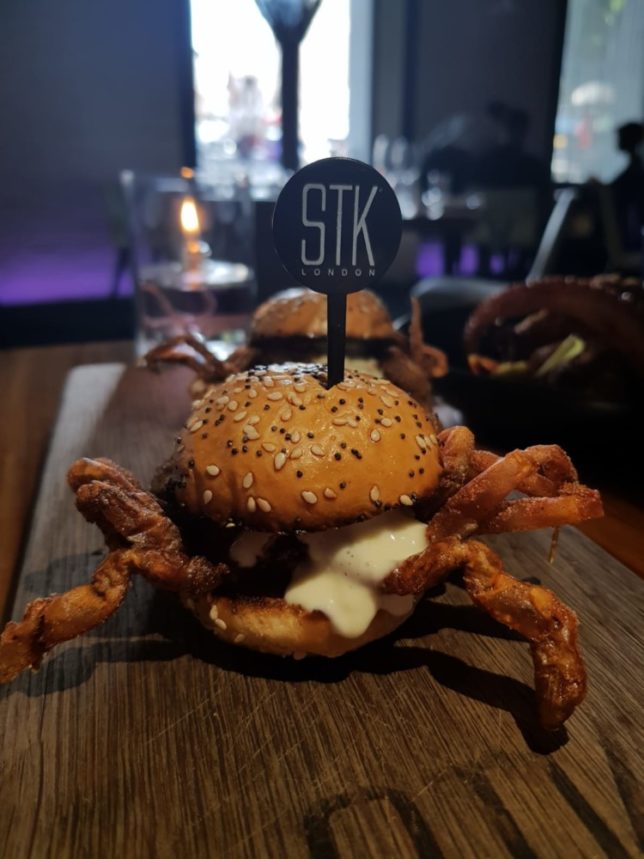 The Roasted Octopus Leg & Oat Fried Chicken starter has been upgraded for their previous menu. The chicken now rolled in oats contrasted with the previous blackened chicken wings and was a successful alteration as the chicken was super succulent. The octopus held its own but we would have preferred it to be slightly softer to cut through. Other chefs have recommended rubbing the sea creature with a radish, or boiling them with a cork to keep them soft and tender… sous vide is also a popular way to prepare octopus in chef circles. We were also treated to an indulgent cocktail each – the Not Your Daddy's Manhattan made with Woodford Reserve and Licor 43 was excellent.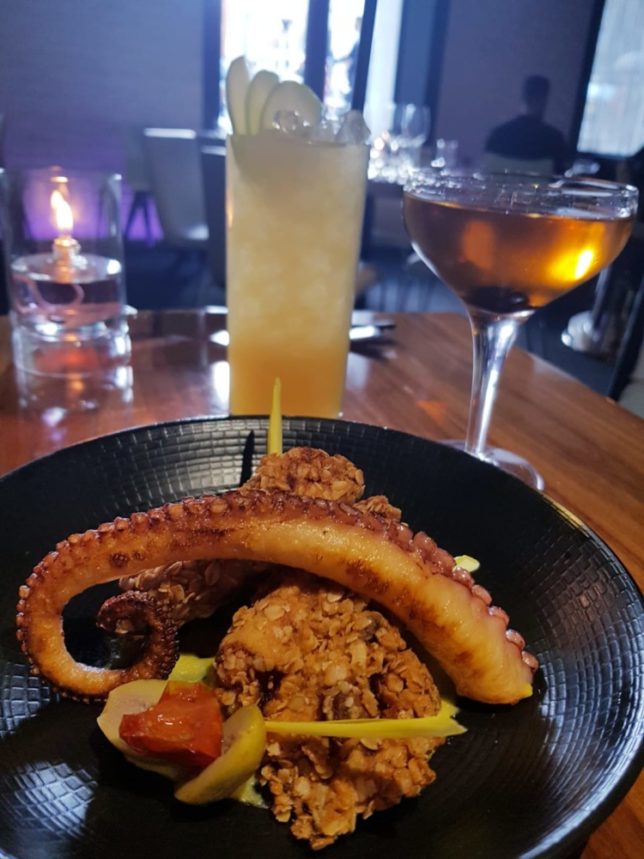 The Twice Cooked Suckling Pork Belly – a new addition to the menu – was soft, succulent and the outside of the pork had a tasty chargrilled appeal. The carrots and asparagus attempted to give a veggie component to the dish and the duck egg didn't disappoint. These accompaniments definitely worked in unison.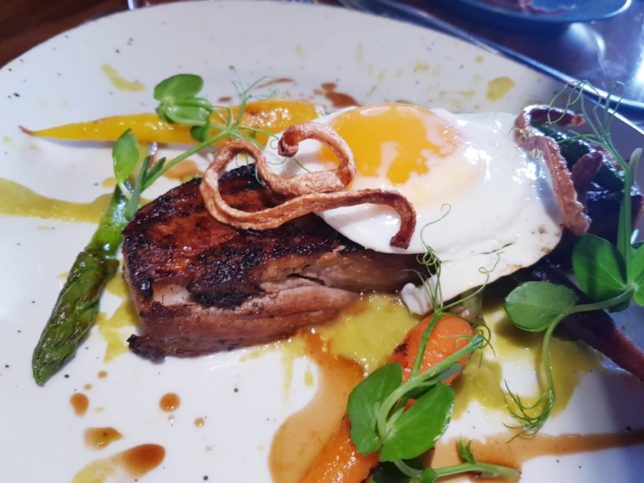 The rib-eye steak was 350g of corn fed USDA beef and comes under the Medium section of the Grill menu but it definitely is not a portion for the faint-hearted. For those who want to share there are also large and extra-large cuts of meat up to 900g. I would highly recommend the truffle butter as a topping or the STK special sauce. The tantalising touch of tamarind in the BBQ base really wakens up a classic sauce.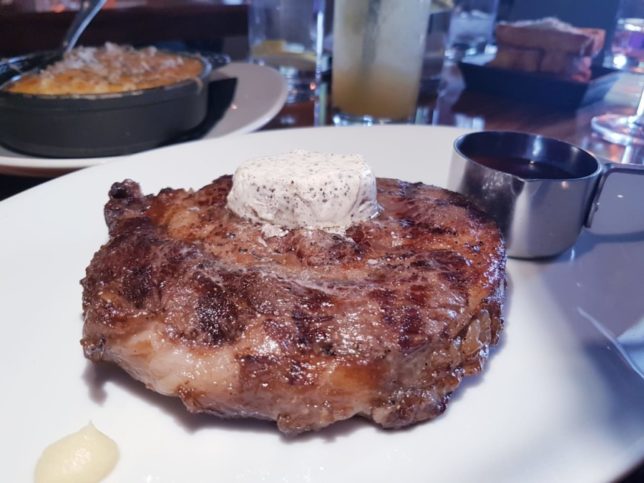 STK have a large selection of toppings. The ones we recommend are the duck egg and the soft shell crab. The lime and chilli prawns were nice but we felt that there are better toppings to spend your calories on!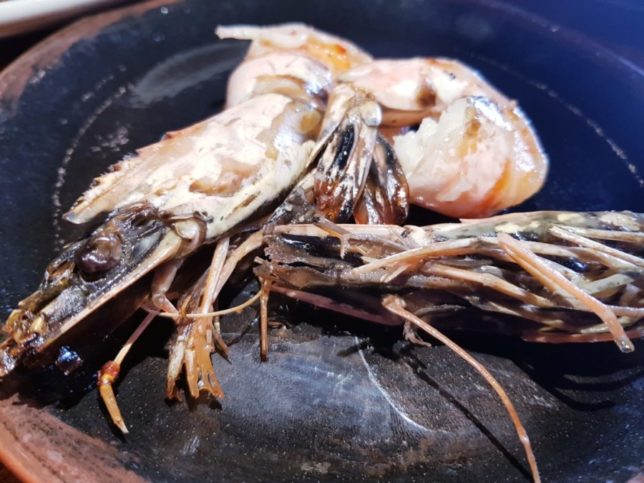 The Mac & Cheese was one of the best we have tried here at SLOAN!. The cheese was not too heavy but flavoursome with a very generous addition of truffle which could be tasted throughout the dish. The pasta was perfectly tender. All in all a dish that is criminal if you don't try it!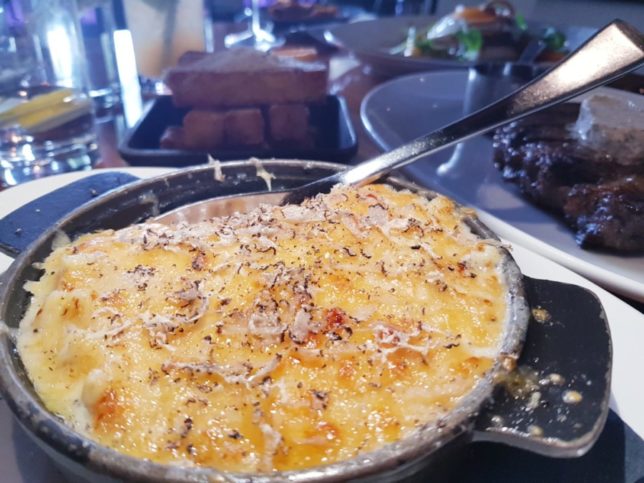 We had to dash of to a PR event so there was no time for desserts but some that come highly recommended are the New York Cheesecake, Sweet Board and for those who want to be super indulgent, go for the Junk Chalice – a whopper of a dessert with vanilla & caramel pecan ice cream, boozy whipped cream, popcorn, salted caramel brownie, caramel sauce, marshmallow and candy floss.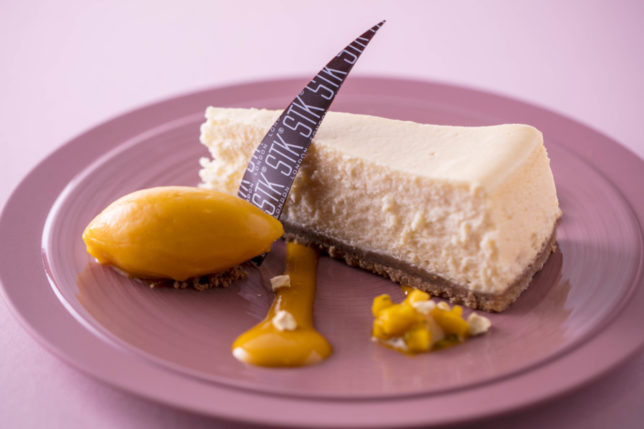 STK is the steak dining destination in London. In addition to the fabulous Summer menu, weekend DJs, a stunning interior and great opportunities to share food with friends, makes this place a definite SLOAN! favourite.
STK London
336-337 Strand, London WC2R 1HA
+44 (0)20 7395 3450
stksteakhouse.com/venues/london/
@eatSTK #STKLondon