To kick-start Movember, Ted's Grooming Room will be inviting London's most discerning gentlemen to set their whiskers free in style. In the name of this worthy cause, Ted's master barbers will be on hand with exclusive offerings and fundraisers, helping gentlemen look their best while going with the grow.
Movember is the only global charity focused solely on men's health. They've raised funds that deliver innovative, breakthrough research and support programs to enable men to live happier, healthier, longer lives. Since 2003, they've created a men's health movement of over 5 million supporters across the world. Through the moustaches grown and the conversations generated, they've helped fund 1,250 innovative men's health projects across more than 20 countries focusing on prostate cancer, testicular cancer, mental health and suicide prevention.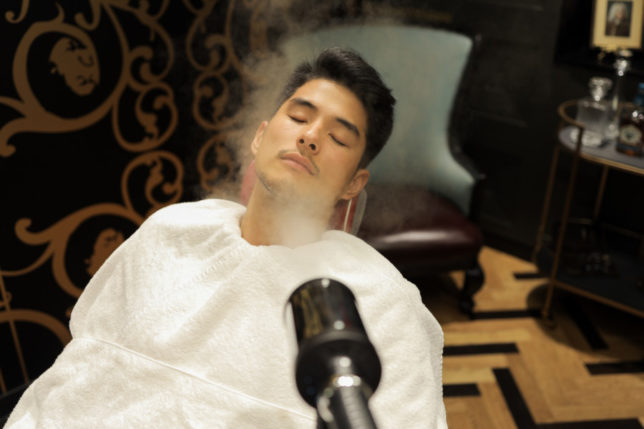 Ted's Grooming Room has spearheaded London's grooming scene since 2008, with their expert team having grown from strength to strength. Offering a comprehensive range of grooming, from the signature Full Ted Service, or the 'Cut a Long Story Short', to the iconic ear-flaming technique and hot towel massage; Ted's Grooming Room ensures every dapper gent leaves looking undeniably trim and proper.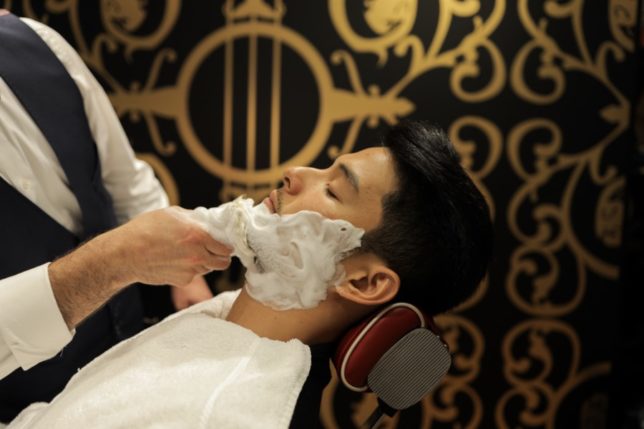 Throughout the month, Ted's will be raising 'Tash for Cash' by contributing an extra £2 from each chop, style and treatment towards Movember. For those looking to grow the best 'mo' and the best in Turkish barbering, corporate partners will benefit from an exclusive 25% discount, valid on any 'Tommy n' Turkish' walk-in treatment during the month. To follow and support the TGRxMovember journey, Ted will be inviting VIPs into the barber chair, raising attention for the cause and encouraging gentlemen across the city to take part.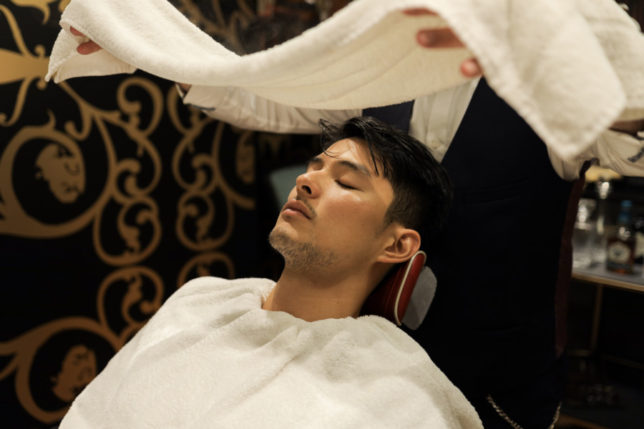 Billed as London's most luxurious male grooming experience, Ted's much anticipated VIP treatments in the heart of Mayfair are the ultimate in men's barbering. Hidden in the exclusive lower ground floor beneath Ted's Grooming Room in Mayfair; the VIP Seat is reserved for London's most discerning gentlemen who wish to have a top-shelf whiskey in hand while their expert barber exceeds their grooming expectations.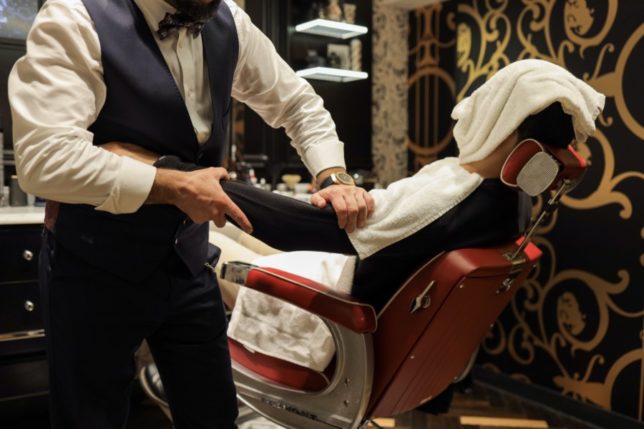 For the man who knows what he wants, The Cut-Smith is a thorough consultation with one of Ted's expert barbers followed by a haircut tailored to the client's exact specifications. Followed by eyebrow trimming, traditional Turkish ear-flaming, an exfoliating face wash and scrub, as well as a hot towel treatment with an arm and shoulder massage. Finished with a wash, blow-dry and styling, no man will ever want to return to his old ways of having a trim.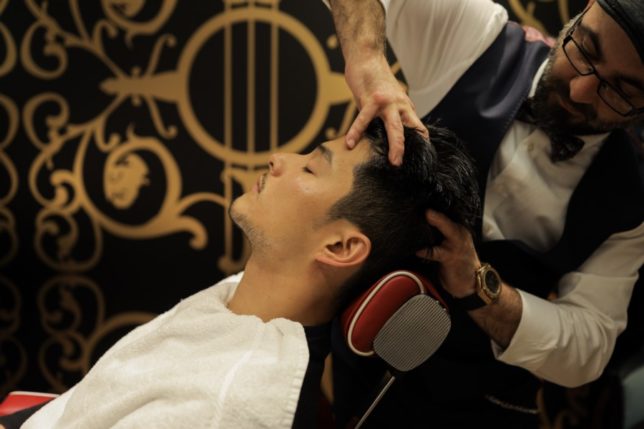 Ted's Ultimate VIP treatment is reserved for those seeking the epitome of Turkish barbering. Starting with a sharp and stylish haircut from one of Ted's expert barbers, and followed by an expert shaving with steamer, shape-up or beard trimming service, eyebrow trimming and traditional Turkish earflaming. What treatment would be worthy of the 'Ultimate VIP' title if it didn't include an exfoliating scrub, hot wax or threading, and of course their staple Argan oil and clay face mask to fully refresh and smoothen the skin to its best. To ensure gentlemen step foot into Mayfair feeling their most dapper self, they'll receive a hot towel treatment as well as a scalp, face, arm and shoulder massage before they leave.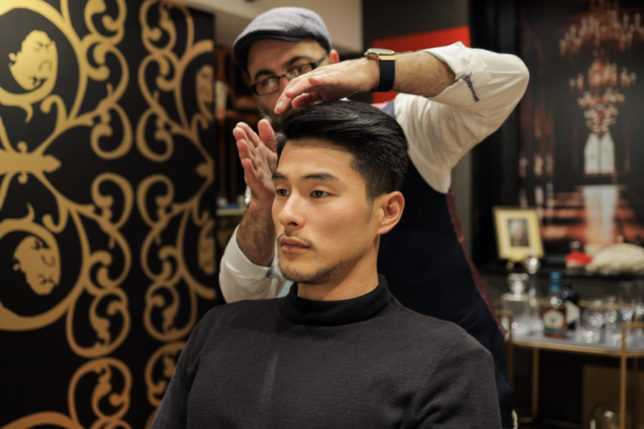 This is what our Deputy Editor had to say after his visit to Mayfair's VIP Seat:
"I love Ted's Grooming Room as I often get my haircut there so I was excited to try out the new VIP experience. Unfortunately due to baby issues with my son I had to reschedule last minute and I was very impressed with the way they were able to handle my rescheduled booking.
"Being no stranger to Ted's Grooming Room, one of the things I love about it is that you get offered a drink on arrival. Although many men are up for the ice-cold beer, Ted's VIPs are also offered a selection of spirits. With  whisky being my favourite, I was looking forward to being offered a sneaky tipple however the gentleman serving me forgot… not a problem as I was more than happy to remind him!
"I'm always very happy with haircuts from Ted's Grooming Room because the skilled barbers always listen to what I want, they work with the individual so you don't leave with a carbon copy finish and the whole experience is actually quite relaxing.
"That is until you say yes to the ear flaming and the nose wax. The signature ear flaming was a little tickly but not at all painful however I cannot say the same for the nose wax. I really wasn't prepared for the feeling (having never been waxed before) and although it left my the inside of my nose aesthetically as bald as a coot, oh my goodness was it red and rather tender! While my nasal passages were recovering, my barber gave me a quick eyebrow trim.
"Despite the waxing initiation, I would certainly sit in the VIP Seat again because it was so satisfying to feel fully groomed after my VIP experience. I'd highly recommend the treatment to any dapper chap who wants to leave their barbers looking a cut above the average London gent."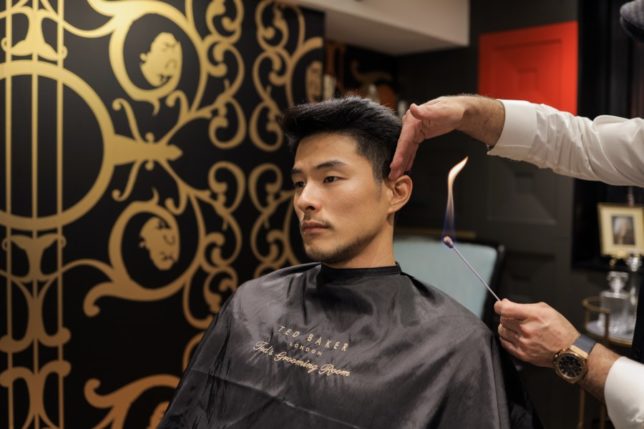 All VIP treatments available at Ted's Grooming Room in Mayfair include complimentary top-shelf spirits, soft beverages or Ted's signature Turkish coffee. With the exclusive launch of Ted's VIP services, Ted's tip top services just got a little better.
Prices
Ted's Shaving Grace, £45
The Cut-Smith, £49
The Cut Above, £78
Ted's Ultimate VIP, £106
Ted's Grooming Room Mayfair
4 Avery Row, Mayfair, London W1K 4AL
www.tedsgroomingroom.com
@Teds_Grooming