The Hunter's Moon on Fulham Road opened its doors on 8th October 2019. Rustic yet chic, stylish and full of charm, it's sure to join the list of places to be seen in South West London. SLOAN! Magazine was one of the first publications to be invited to dine at The Hunter's Moon and we couldn't wait to experience Chelsea's latest local!
The Hunter's Moon offers an atmospheric and buzzing setting on the ever-fashionable Fulham Road. The newly opened pub and dining room is named after the orange glowing full moon that appears in the night sky between October and November each year.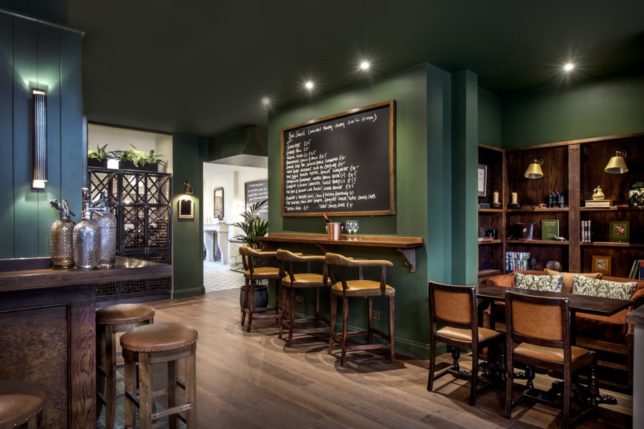 A charming fusion of traditional and modern British style, The Hunter's Moon features bespoke hand-made furniture and artisan textiles and materials, alongside unique reclaimed antiques and vintage finds. The bar has a dark, warm and sophisticated colour palette, offset by deep accents and complemented by textures, striking patterns and prints. Soft layered lighting and eclectic artwork adorning the walls further enhance the atmosphere, providing an inviting space for guests to relax. Dogs are welcome and well catered for too, with water bowls available on request and maybe even a treat or two.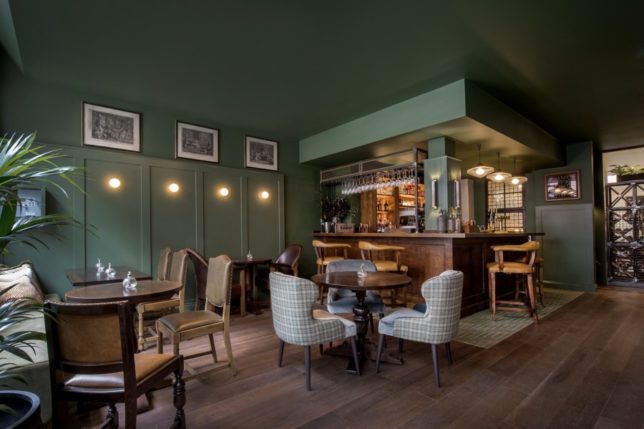 The Hunter's Moon was founded by Chef Director Oliver Marlowe (previously of The Glasshouse and Chez Bruce) and Hubert Beatson-Hird (previously of The Mitre in Fulham). Open seven days a week, it offers a daily-changing menu of modern European dishes alongside an extensive and comprehensive drinks list.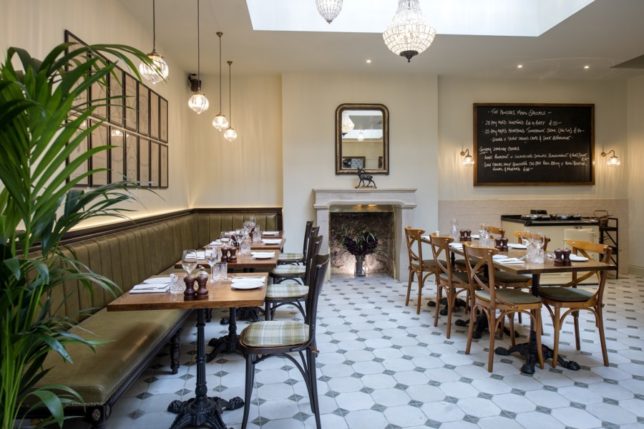 Alongside style, comfort is key at The Hunter's Moon with a choice of seating options including horseshoe shaped booths, fitted banquettes and dining chairs with hand-made cushions. The fireplace, AGA, vintage dresser and wine bottle storage feature further lend to the rustic lux design. A large skylight floods the restaurant space with natural daylight, whilst plentiful plants and foliage add an alfresco vibe, bringing the outside in.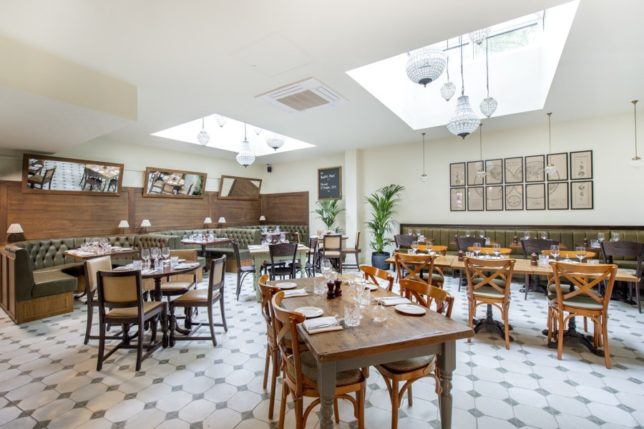 In The Hunter's Moon kitchen, Chef Director Oliver Marlowe has created an exciting menu showcasing classic British favourites alongside more innovative choices, using the best seasonal ingredients. A blackboard champions a range of meat cuts and daily specials, whilst those looking for a more casual bite can choose from a bar menu of snacks and sharing plates with options such as hearty scotch eggs and sausage rolls, alongside courgette and ricotta croquettes and steak tartare.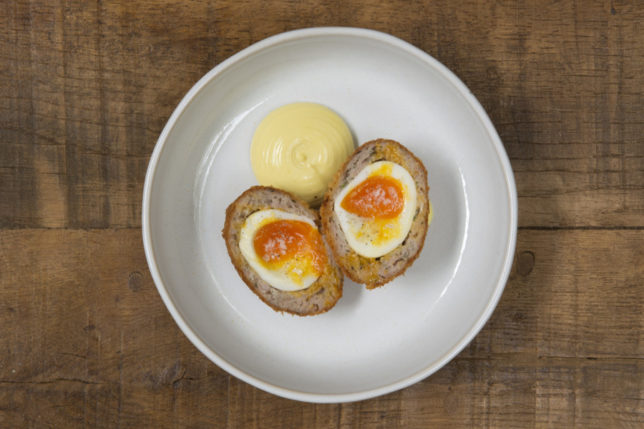 As our evening at The Hunter's Moon began, we decided to share half a dozen Porthilly oysters with shallot vinaigrette.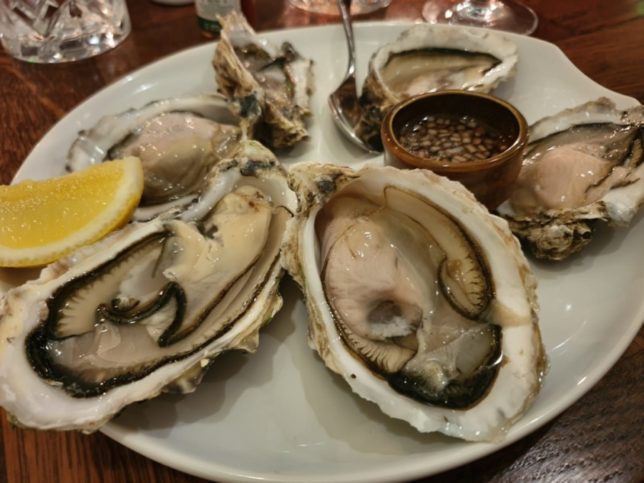 Torn between the scallop ceviche and the butternut soup l decided to try the soup and wasn't disappointed in this winter warming wonder soup.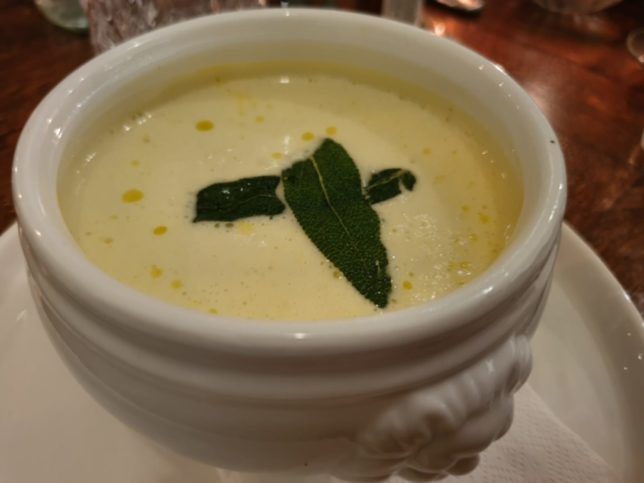 My dining companion chose the steak tartare. It was lovely to see a twist on a standard presentation the tarragon mustard brought a heat to this raw dish. The oyster mayonnaise was subtle but perfectly balanced and the micro onion rings where almost too cute to eat.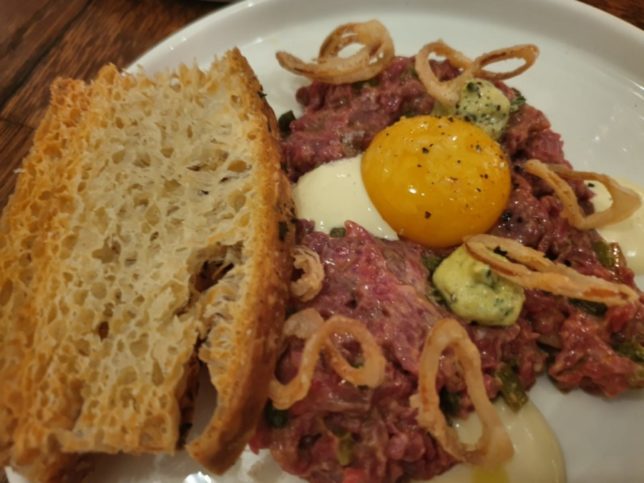 Having started with the land my dining companion moved onto the sea ordering the roast Cornish cod with 'nduja risotto, salted almonds aioli and aged pecorino. A must for dairy lovers l do hope they keep this one on the menu.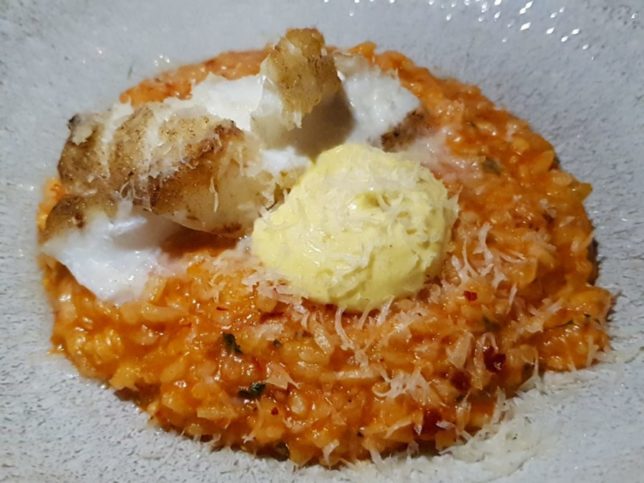 I ordered the cornfed chicken with roulade of foie gras, creamed potato, wild mushrooms and salsify. I normally don't order chicken but it came recommended. Pleasantly surprised the chicken came beautifully tender with a touch of luxury from the foie gras. The attention to detail that goes on behind the scenes consistently produce succulent chicken makes this a must for chicken lovers everywhere.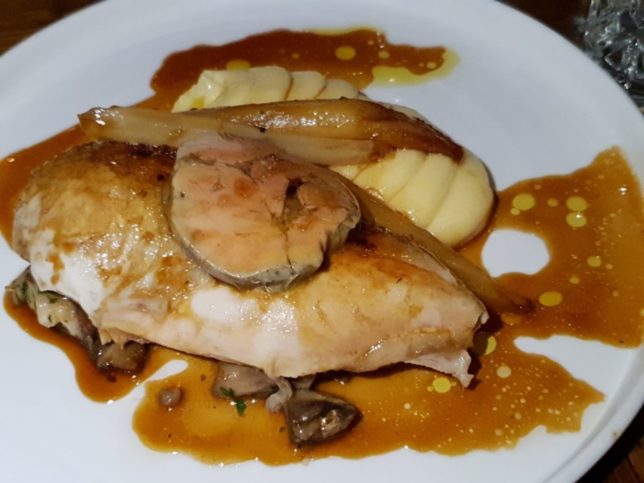 To finish and satisfy my sweet cravings I ordered the vanilla creme brulée. Perfectly caramelized, it was such a generous portion that I couldn't finish but it more than satisfied my sweet tooth.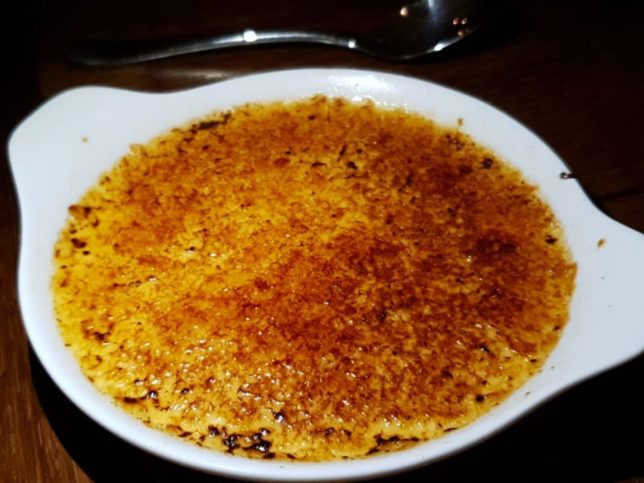 Across the table I could see a treacle tart taunting me, I was told that it was the best treacle tart ever so I managed to find that extra room for a bite or two! Comforting, sweet but not overpoweringly so, the treacle tart is a tasty way to end your evening.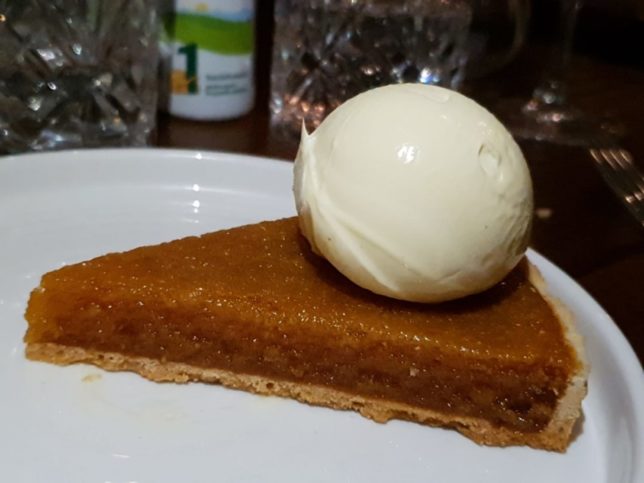 If you plan to head to The Hunter's Moon for weekend brunch and want to be wowed by an imaginative bloody mary, ask about Susan… if you want to know more keep reading!
On Saturday at The Hunter's Moon, brunch dishes include huevos rancheros with grilled flatbreads; and eggs benedict with Gochujang hollandaise and crispy pork belly. As a quirky addition to your brunch, The Hunter's Moon also offers its signature Bloody Susan to share. This DIY Bloody Mary is served on a lazy Susan in the centre of the table, providing a choice of Clamato or tomato juice alongside a selection of garnishes to style it your way, from traditional choices including celery and horseradish, alongside changing special extras from crispy bacon to Mersea oysters.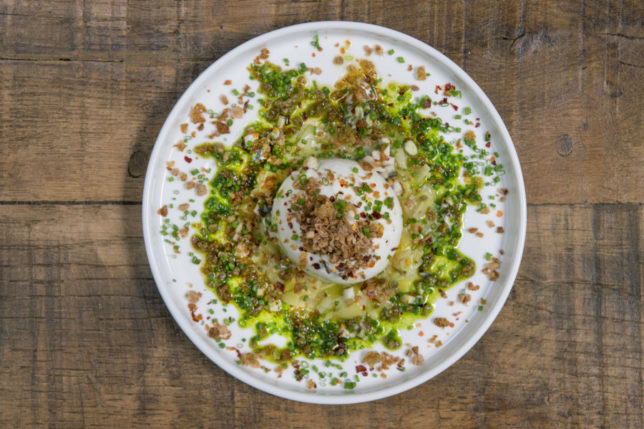 On Sunday at The Hunter's Moon, the classic Sunday roast menu features a choice of prime cuts, from treacle cured sirloin of Stokes Marsh Farm beef, to butter roast cornfed chicken with bread sauce, each accompanied by perfectly crisp roast potatoes, Yorkshire pudding, spinach and gravy. Sides are made to share with delicious choices including smoked bacon and cabbage; roasted artichokes and endive with aged balsamic; and three cheese baked cauliflower with autumn truffle.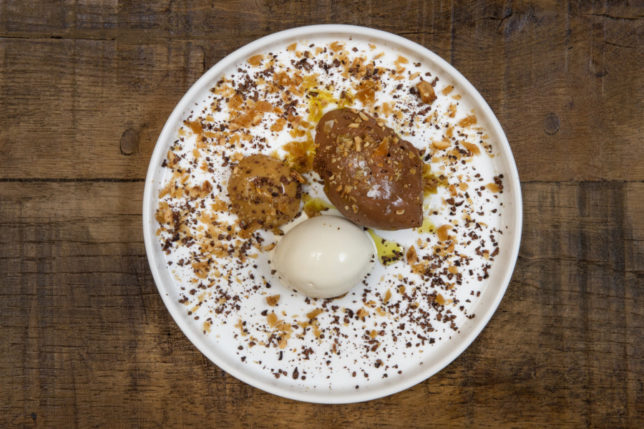 On the drinks menu at The Hunter's Moon, an extensive wine list with a selection from a wide number of regions and vintages to suit every taste is joined by craft beers and ales alongside international brands and top shelf spirits, with classic cocktails available on request.
Whether you're brunching, lunching, dining with friends or just having an after-work drink, The Hunter's Moon has it all.
The Hunter's Moon
86 Fulham Road, South Kensington, London, SW3 6HR
+44 (0)7497425819
www.huntersmoonlondon.co.uk
Instagram: @huntersmoonsw3