As the UK's only group of authentic Greek restaurants, The Real Greek embodies the culinary heritage of the Eastern Mediterranean, taking in the best of Greece's gastronomic traditions, from its hundreds of islands to the fertile mainland and mountains to the latest innovations of the capital's restaurant scene.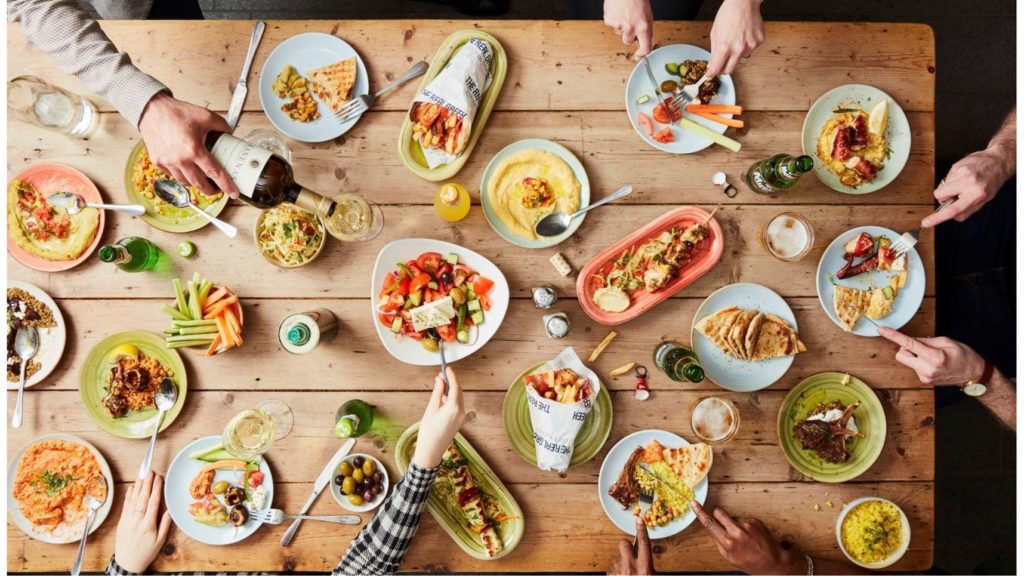 The food served at The Real Greek comes from the delicious and healthy diet of the Eastern Mediterranean. The wide variety of dishes on the menu capture the Greek passion for food, family and life, and the freshness and health of the region. There are options for everyone, from meat-eaters to pescatarians and vegetarians and the restaurants also serve a dedicated menu for vegans.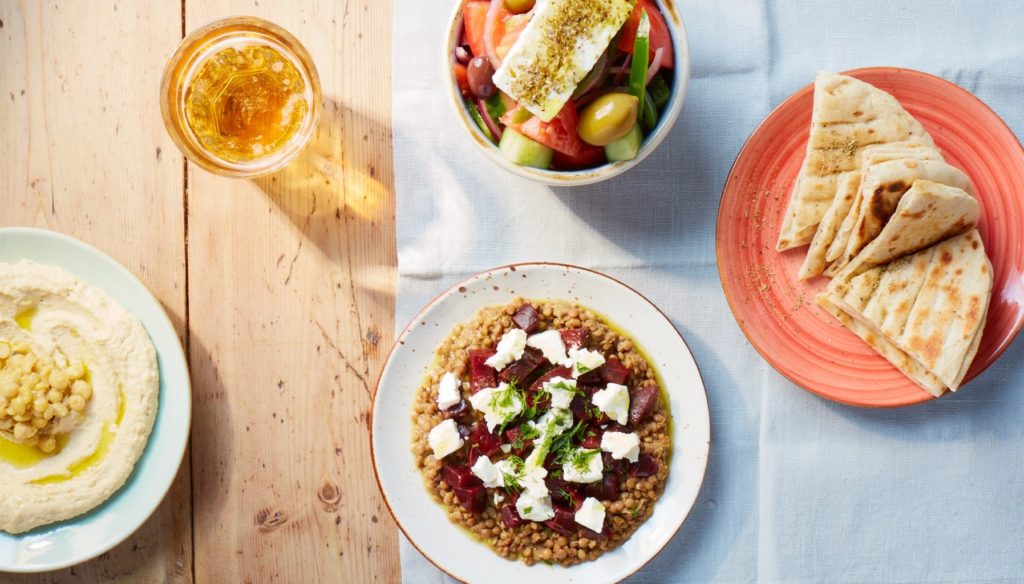 The Real Greek's Celebrity Consultant Chef Tonia Buxton is the face of Greek food in the UK and presenter of the award-winning 'My Greek Kitchen' TV series on the Discovery Channel.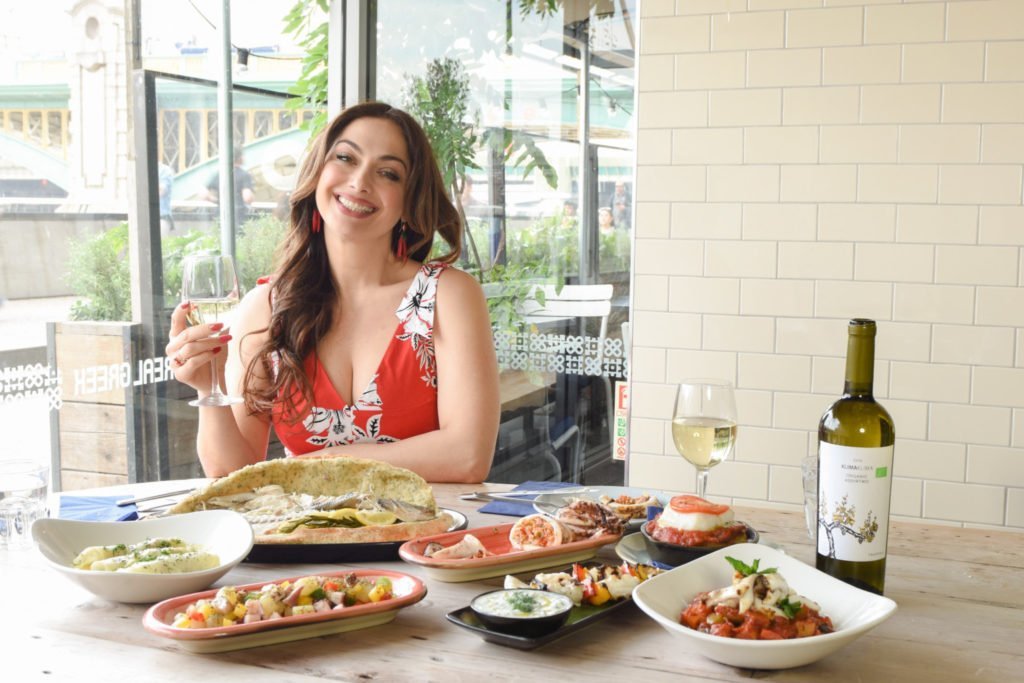 As a Greek Cypriot herself with a passion for food, born from an early apprenticeship in her mother's kitchen, Tonia has brought this passion to the development of the dishes at The Real Greek, working with the talented team of chefs to create an authentic culinary experience that lets you enjoy the dining adventure of eating like a Greek.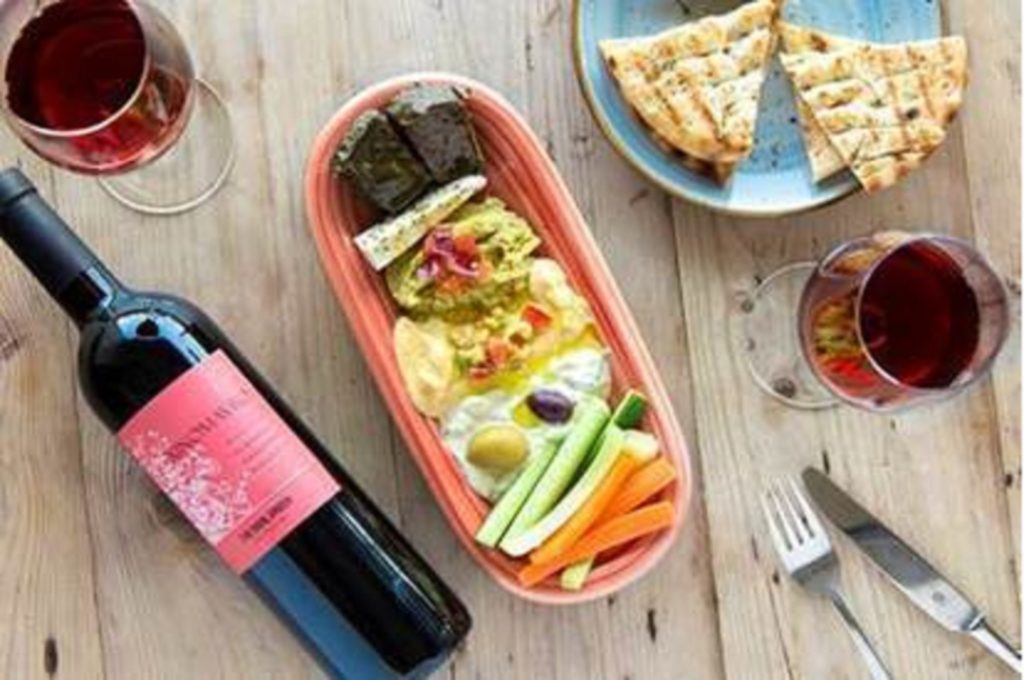 Tonia Buxton has created dishes that are inspired by traditional Greek food and benefit from the many different cultures and influences that now shape modern Greek cuisine. At The Real Greek, dishes are created using premium ingredients sourced from Greece and Cyprus whenever possible such as Greek Mountain Oregano or Cypriot Halloumi.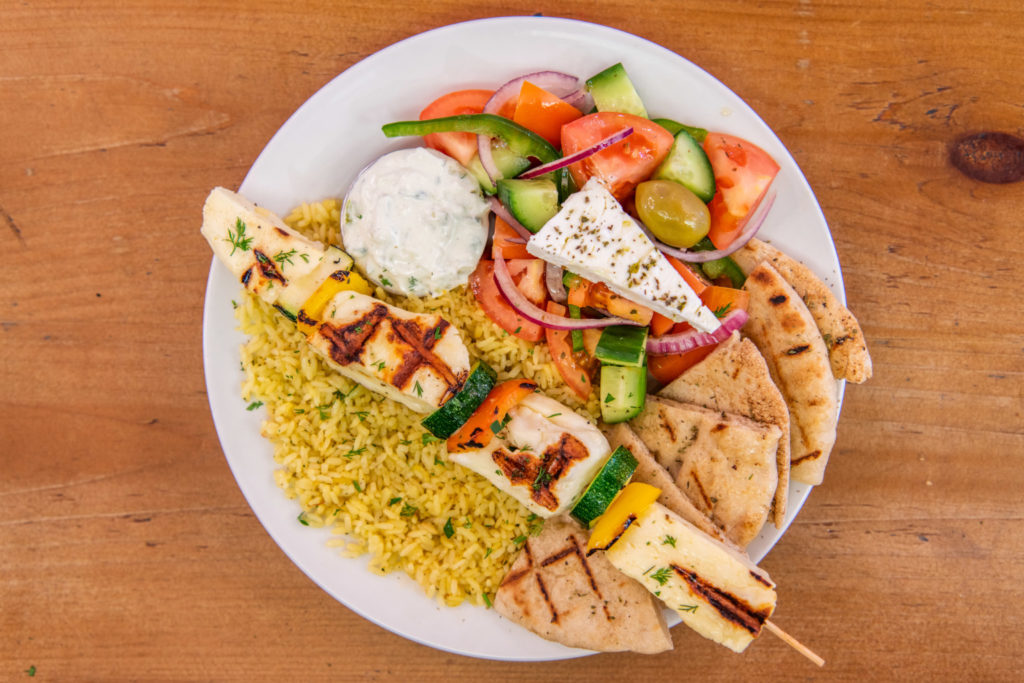 At The Real Greek, the menu is divided into different sections starting with traditional Cold Meze and Hot Meze platters then moving to Grilled Meze and Souvlaki Wraps followed by Sides & Salads before ending with dessert.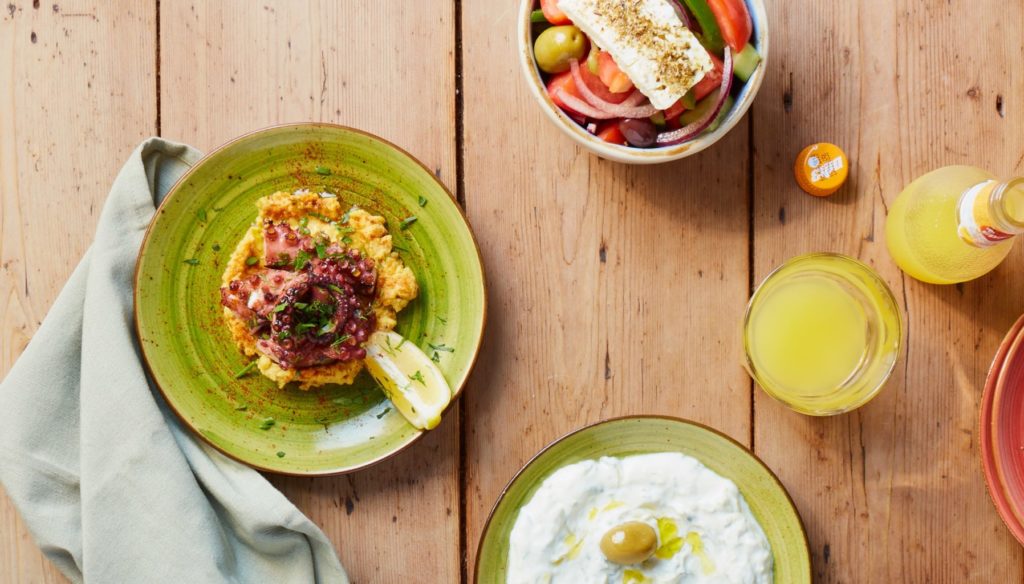 On the Cold Meze menu, creamy Taramasalata is made daily using the best ingredients including naturally undyed cod roe – did you know it's not meant to be the pink stuff you might have bought at lesser supermarkets?!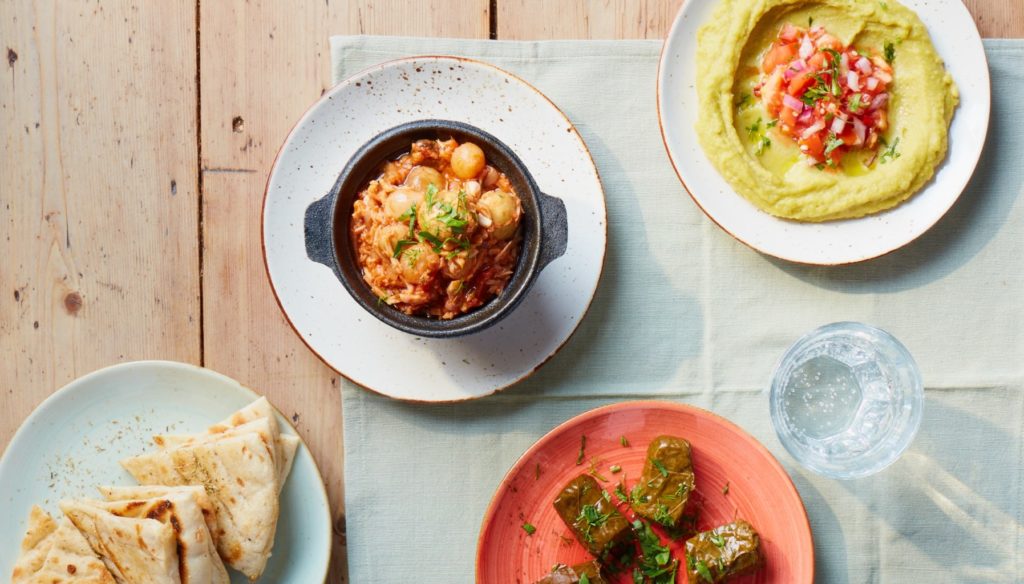 On the Hot Meze menu, in addition to classics like Greek Moussaka, Dolmades and Falafel, you will also find other interesting options like Jackfruit Stifado, Salt Cod and a tasty Pork Skewer where 25p of each sale of this dish is donated to Pancreatic Cancer UK.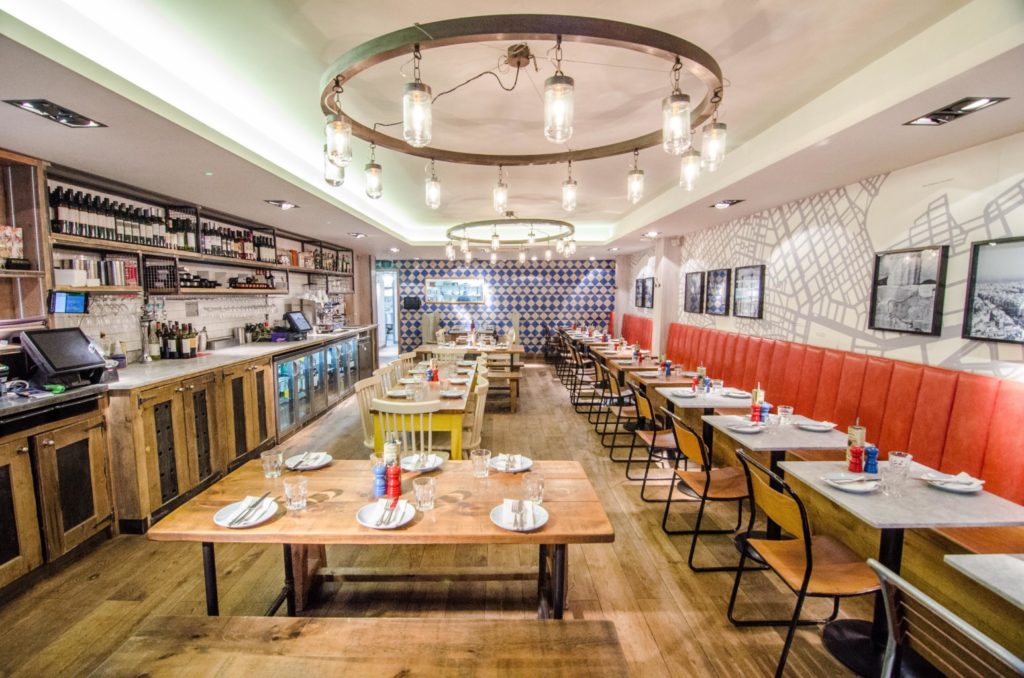 Souvlaki Wraps are gorgeous flatbreads filled with chips, fresh tomatoes, red onion and sweet paprika on top of a host of tasty options such as Loukaniko Sausage from Thrace, Lamb Meatballs or Halloumi. The Kalamari Souvlaki Wrap doesn't include chips, tomato, onion or paprika but is instead filled with Taramasalata and cucumber ribbons.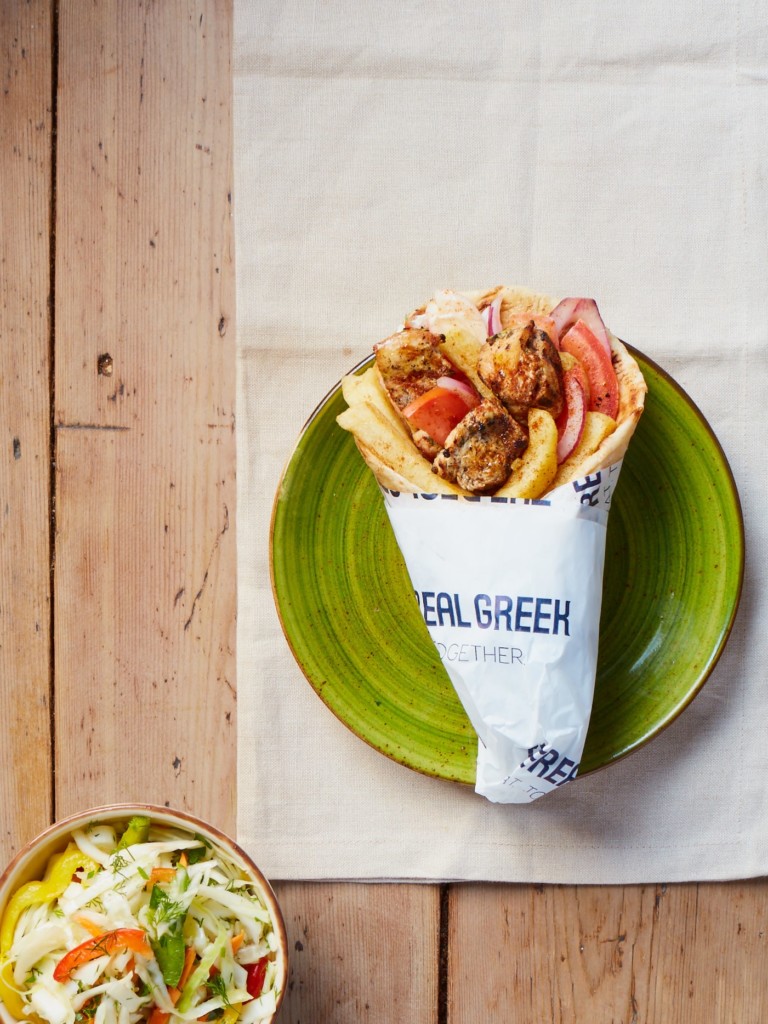 Sides and Salads include a traditional Greek Salad of cherry tomatoes, cucumber, peppers, Greek olives, red onion, feta and olive oil, finished with Greek oregano from Mavrouda, Thessaloniki. There is also the classic Cypriot dish of Pourgouri made to Tonia's mother's recipe using cracked wheat with tomatoes and onion. Saffron Rice uses fragrant Kozanis saffron to flavour long-grain rice which is then dressed with Greek olive oil.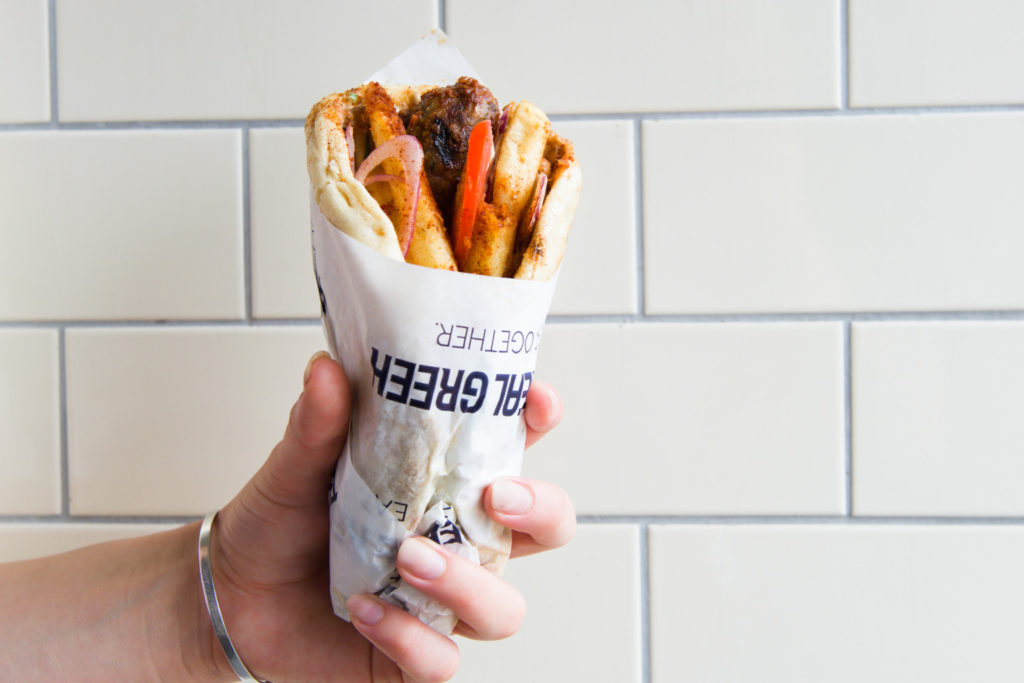 Last but by no means least is the Dessert menu featuring classics like Baklava that's homemade with crisp filo pastry with walnuts, peanuts, almonds and honey. Other traditional desserts include Greek Filo Custard Pie known in Greece as Bougatsa which is a traditional dessert from Sérres, North Greece where filo pastry is filled with custard cream and here served warm topped with vanilla ice cream and cinnamon.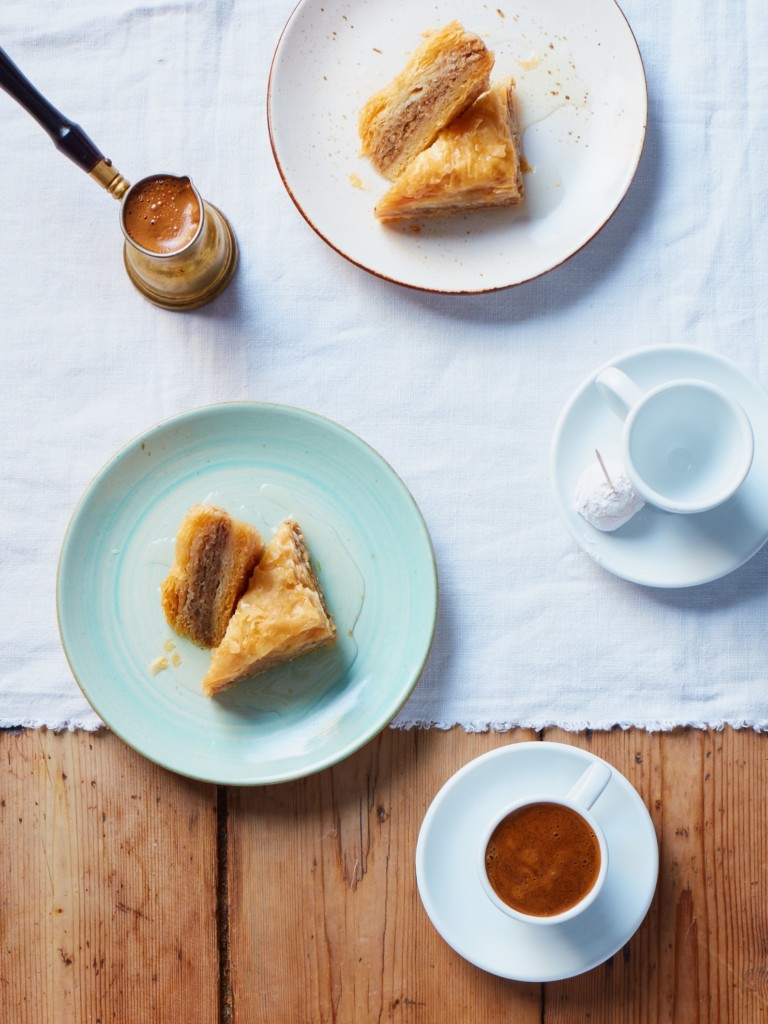 Having opened its first North East location in Newcastle's bustling Eldon Square, The Real Greek now has 24 sites around the UK. The opening marks The Real Greek's positive expansion plans and rapidly advancing pursuit into the North of England, where the restaurant group has opened two locations, both in Manchester, in the past four months.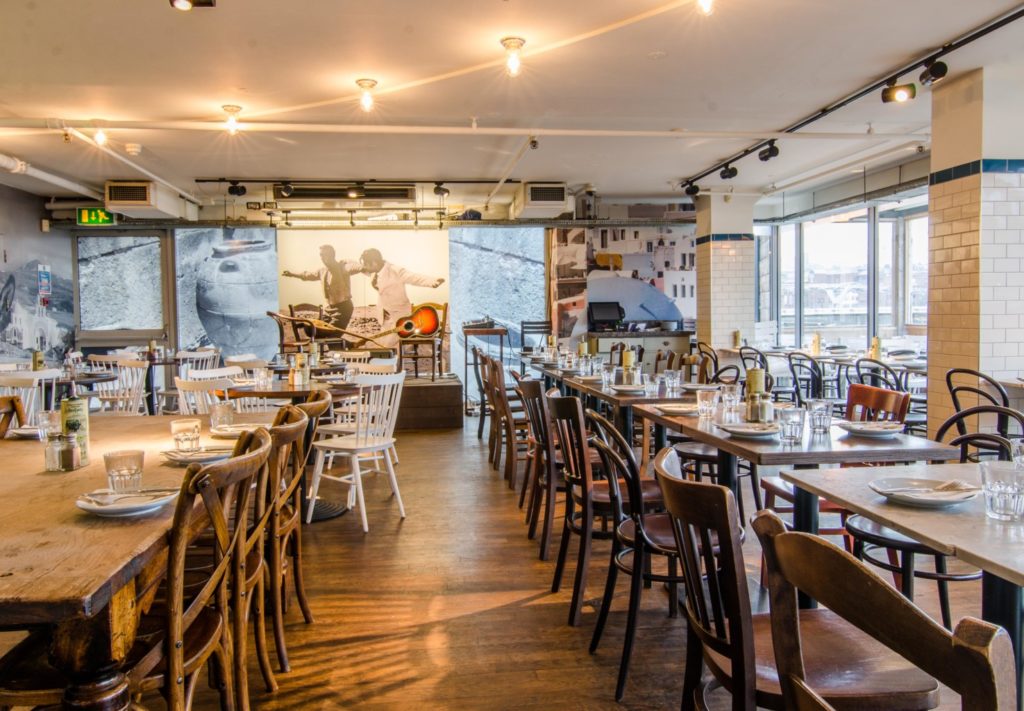 Eldon Square is The Real Greek's eleventh outlet outside of the capital and its second new restaurant to open in 2022. Following strong demand for authentic Greek cuisine, The Real Greek continues to expand its portfolio of restaurants around the country, with a focus currently on the North.
For more information and to find your nearest restaurant, please visit www.therealgreek.com