Award-winning contemporary Indian restaurant, Copper Chimney, is an ode to secret recipes and cooking techniques from across Undivided North India.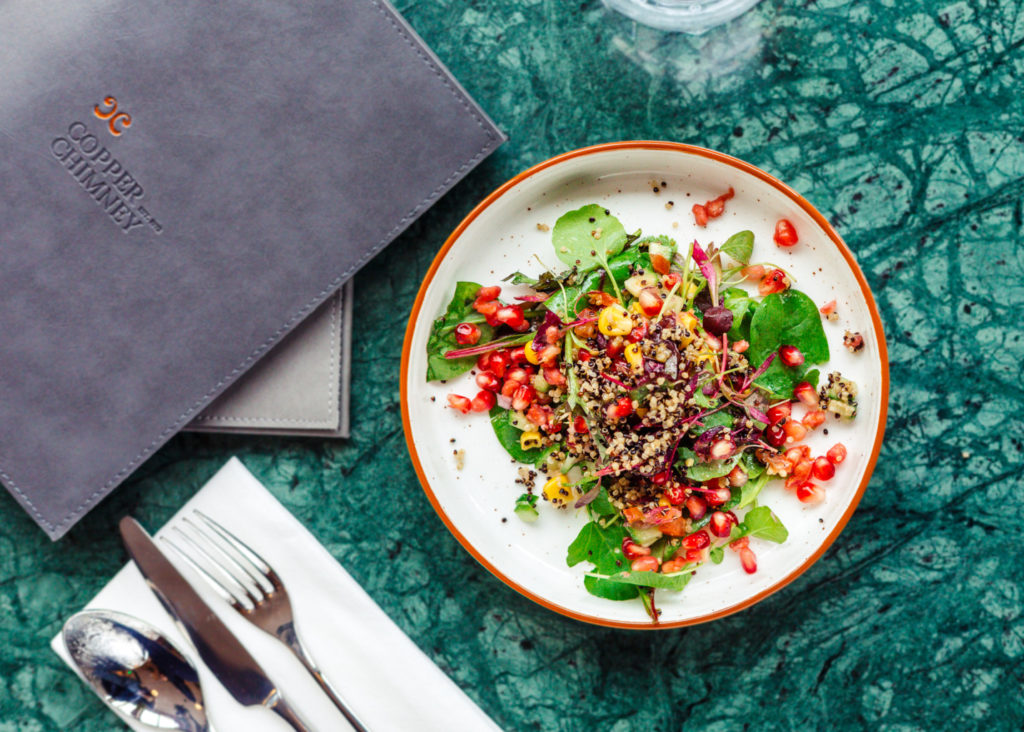 Founded by JK Kapur in 1972 in erstwhile Bombay, Copper Chimney serves up a vast selection of signature Indian dishes, flavours and ingredients.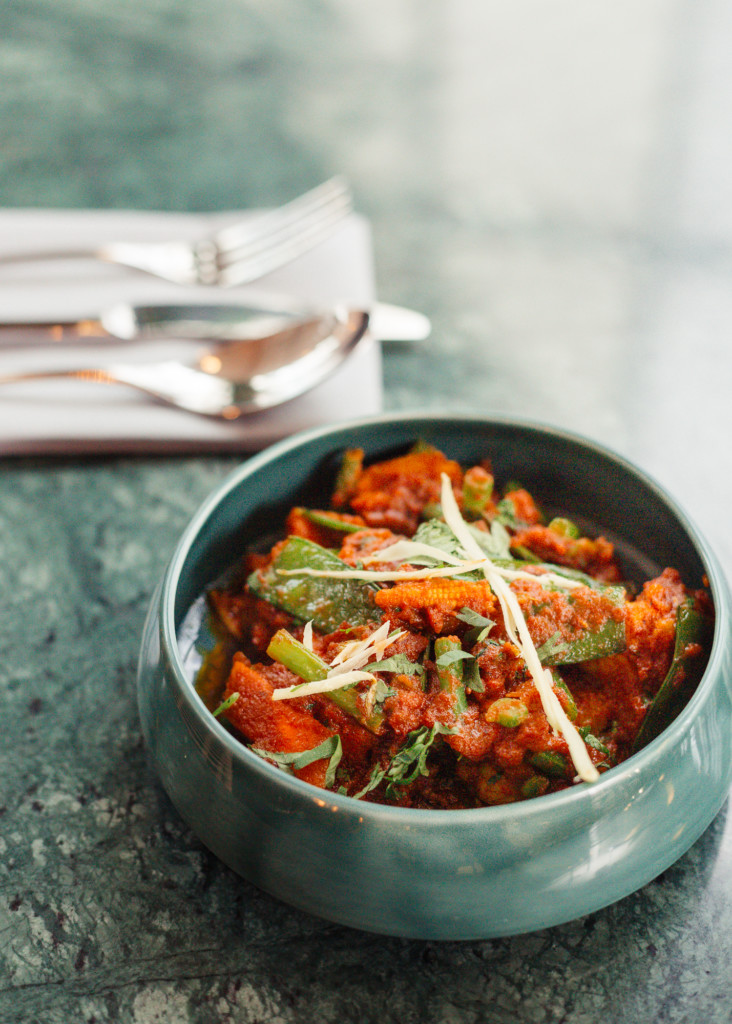 Over the past 4 decades, Copper Chimney has taken millions of guests on a culinary journey, exploring and celebrating Indian cuisine, culture, and flavours.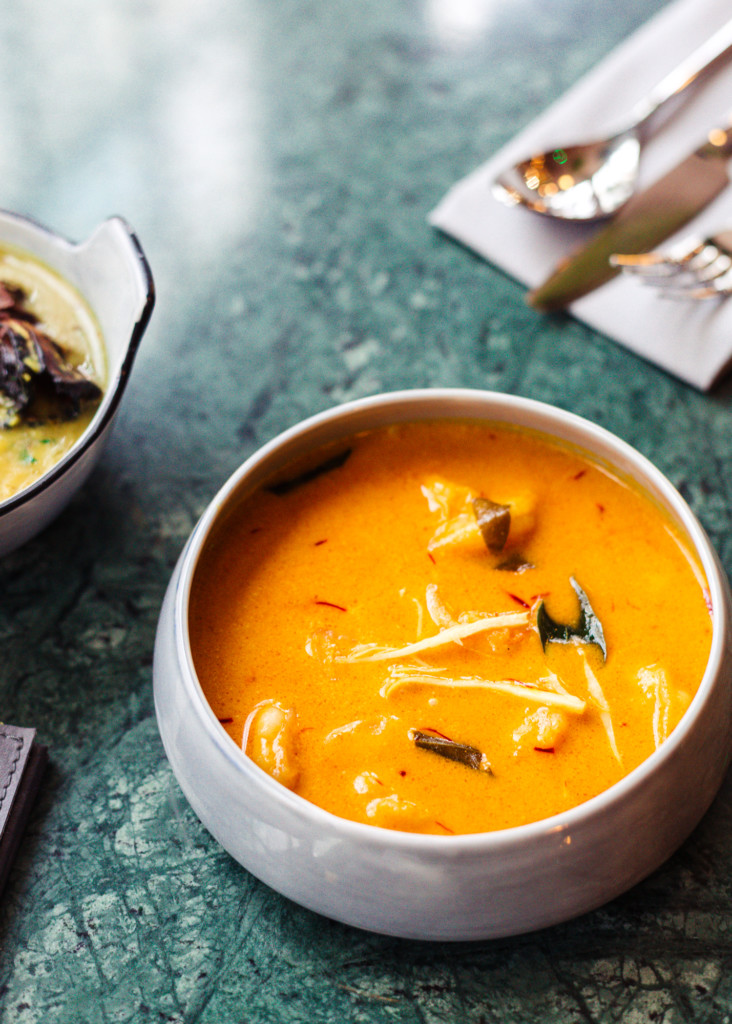 The restaurant provides a memorable dining experience to treat your partner or loved ones.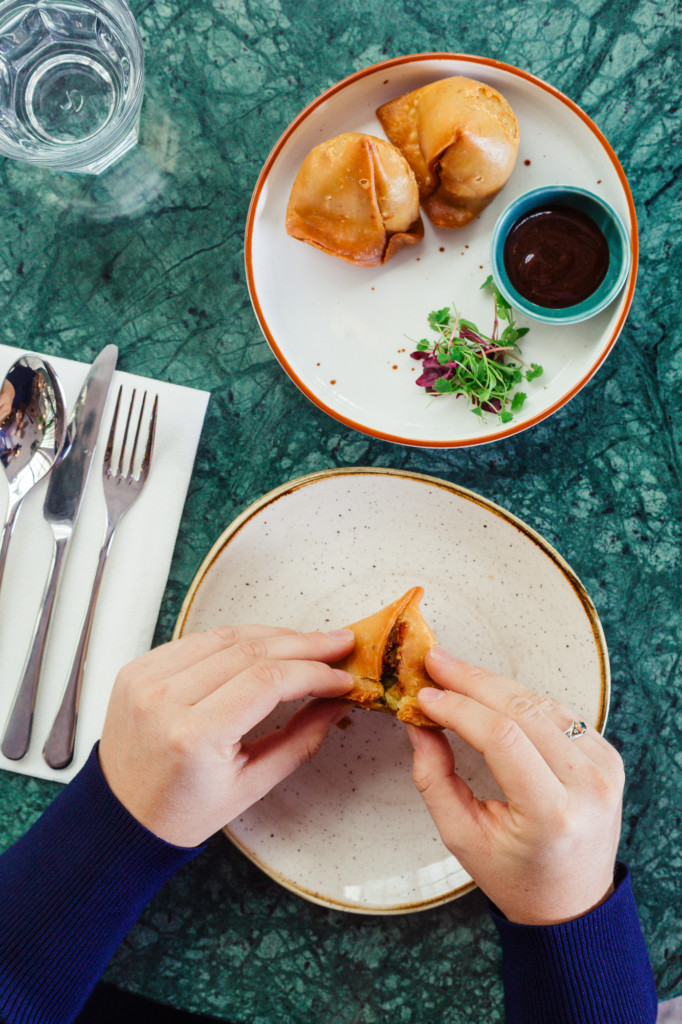 Guests can choose from appetisers, a selection of tandoor grills, an array of meat and veggie curries, a choice of sides, bread and rice and a dessert to top off their meal. What's more, the restaurant has a wide range of cocktails to accompany their meal.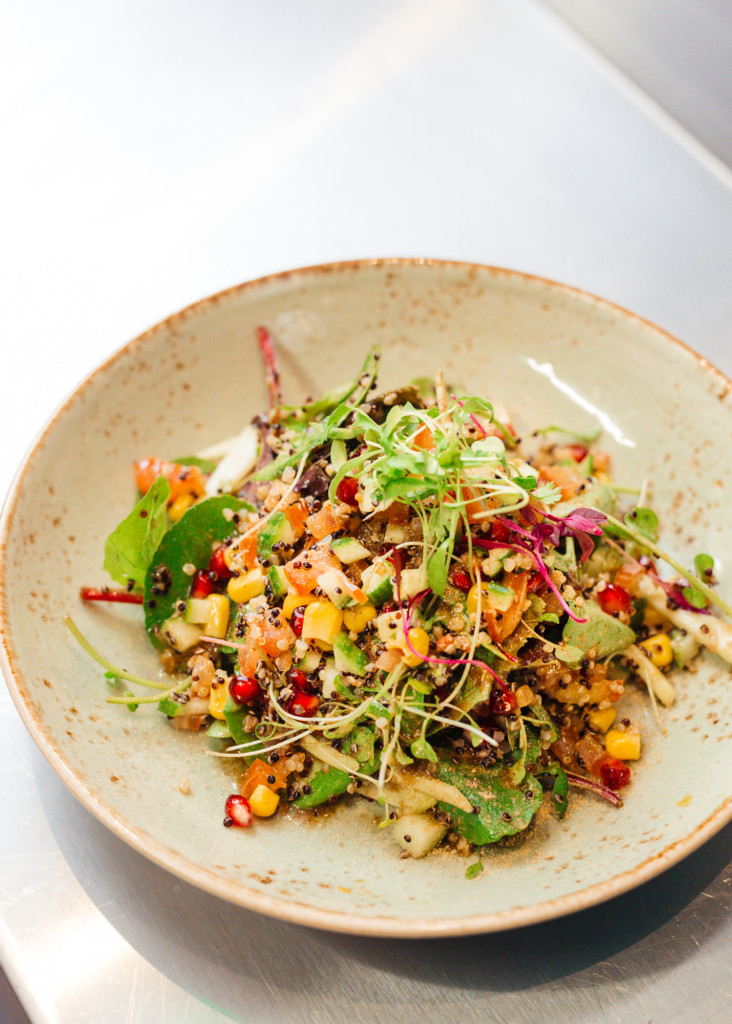 A prominent fixture on the pedestrian-friendly Southern Terrace at Westfield London in Shepherds Bush, Copper Chimney at Westfield offers its signature food menu, alongside a full service bar and chai offer.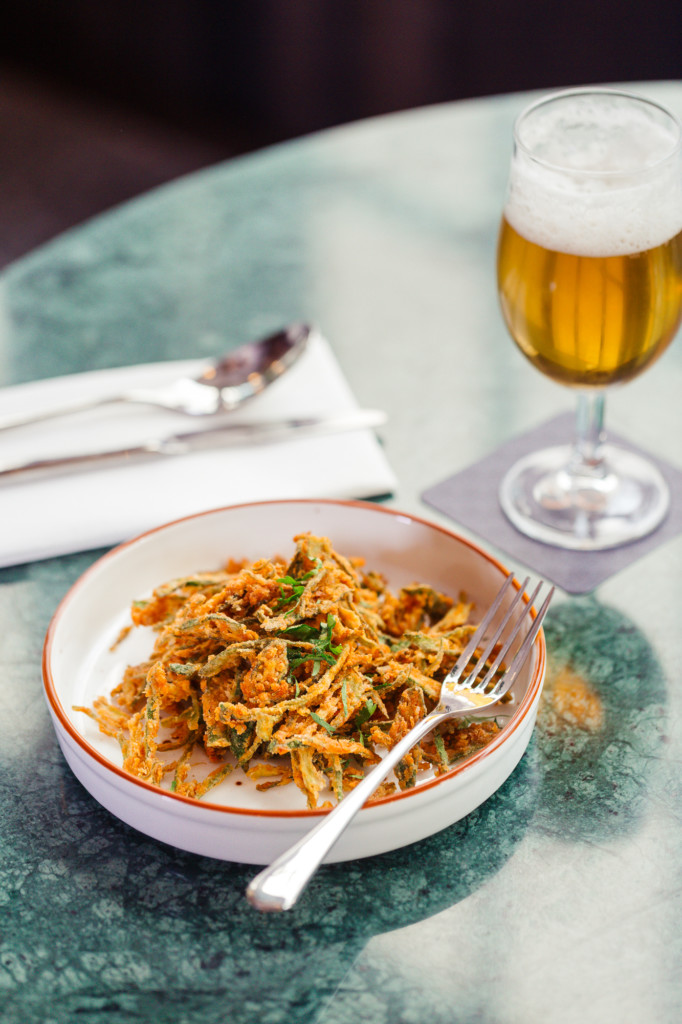 Some of the chaps at Team SLOAN! recently visited Copper Chimney for an unforgettable feast of flavours. Here are some of our favourite dishes on the signature food menu.
A basket of Popadums served with assorted chutneys will certainly whet the appetite for the meal ahead.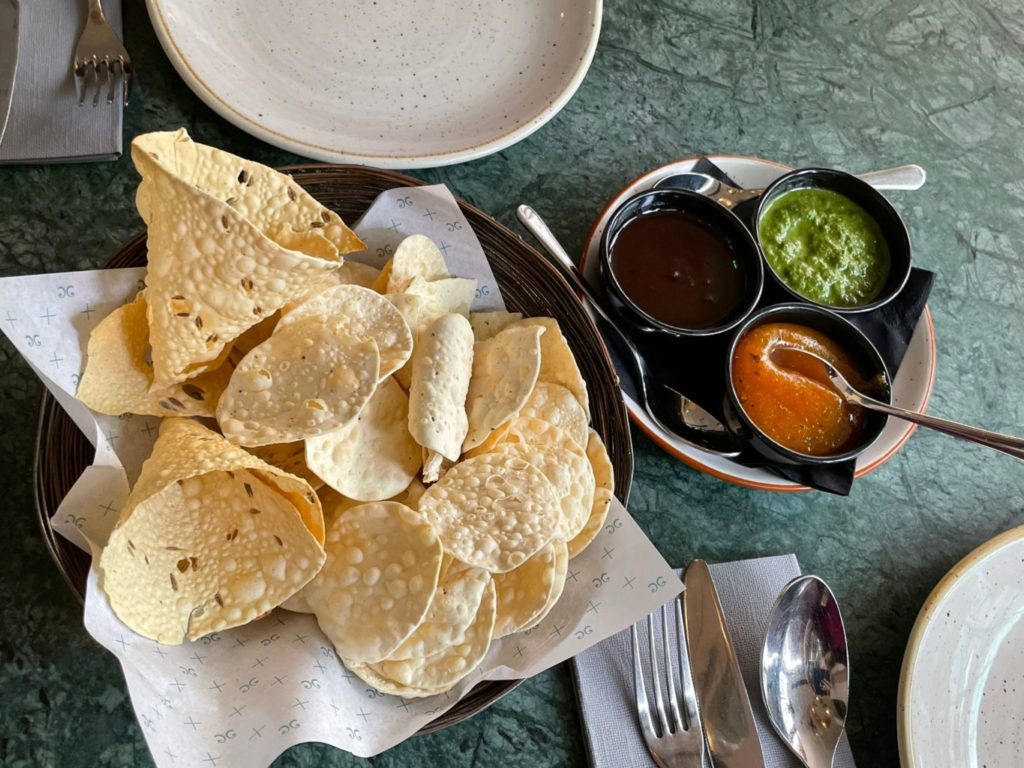 Inspired by the street food served in the popular alleys of Amritsar in Punjab, Amritsari Shrimp is a moreish dish of carom-flavoured batter-fried prawns.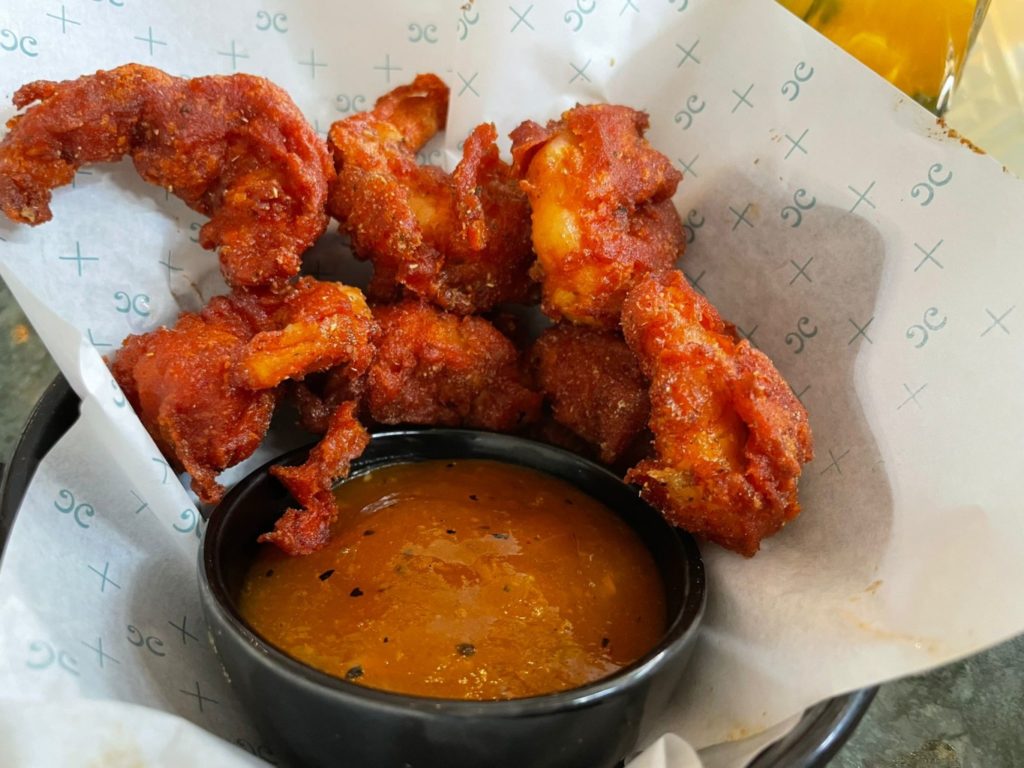 Delhi-Style Fried Chicken is another street-side inspired dish of fried chicken flavoured with hand-pounded garam masala, cayenne pepper and a complex array of spices.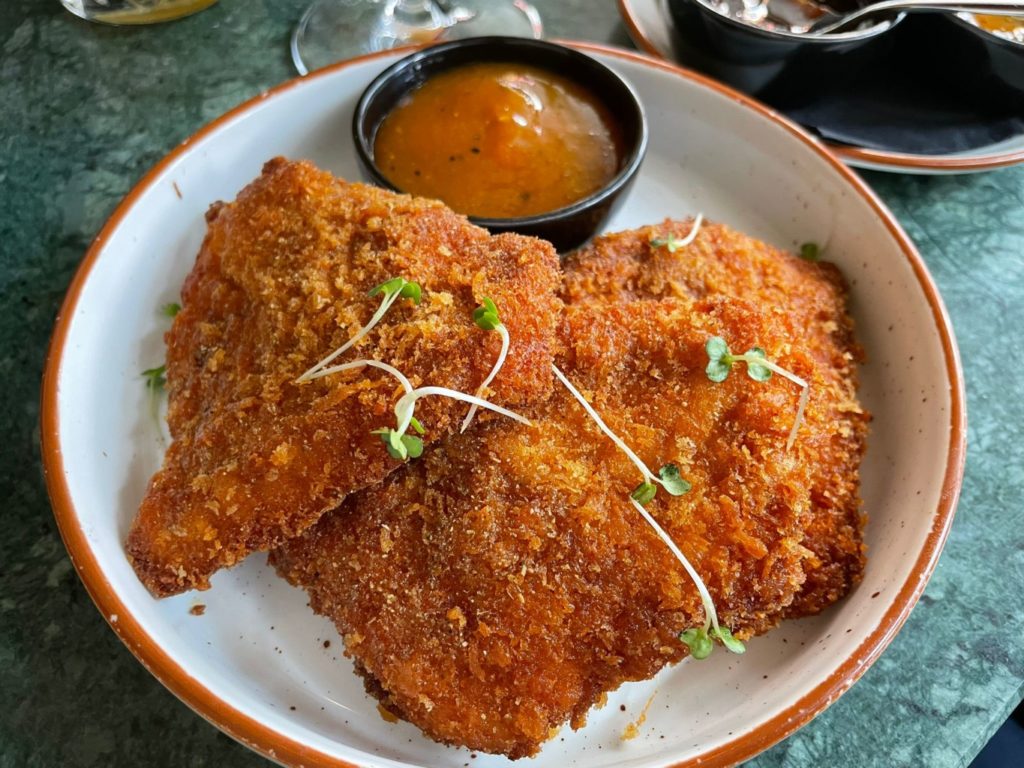 Minced Lamb Patti Samosas are the meat lovers' version of India's all-time favourite snack.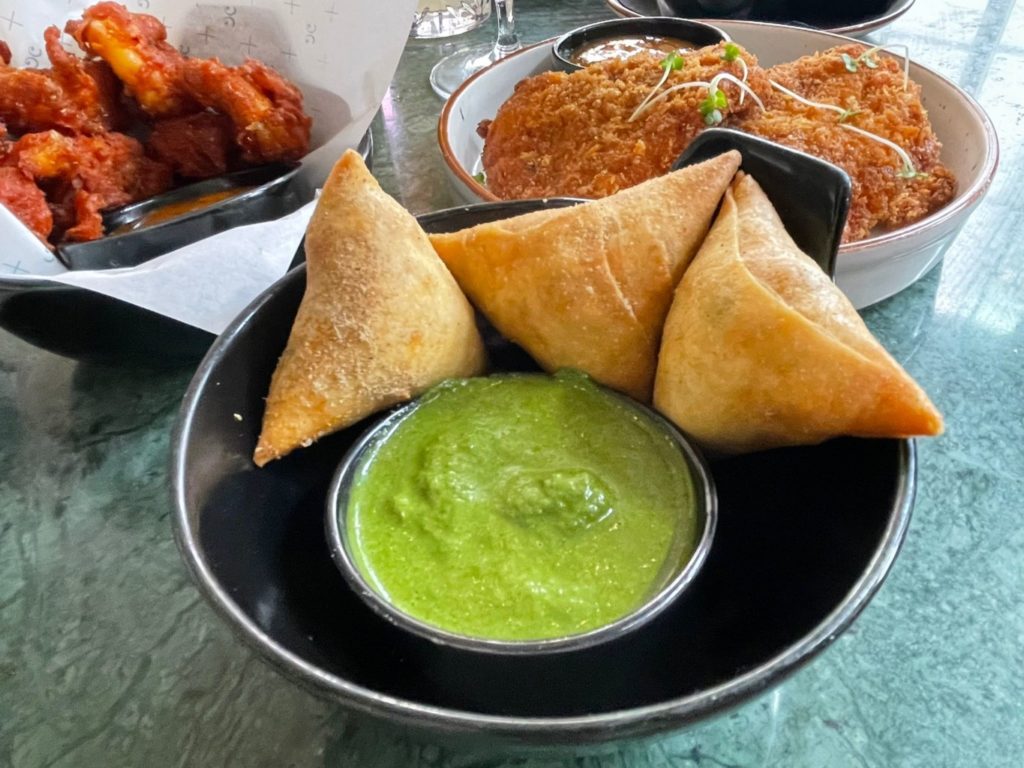 Moving on from the Starter Plates, the SLOAN! chaps ordered dishes from the Tandoor Grills, Curries and Breads sections of the Copper Chimney menu.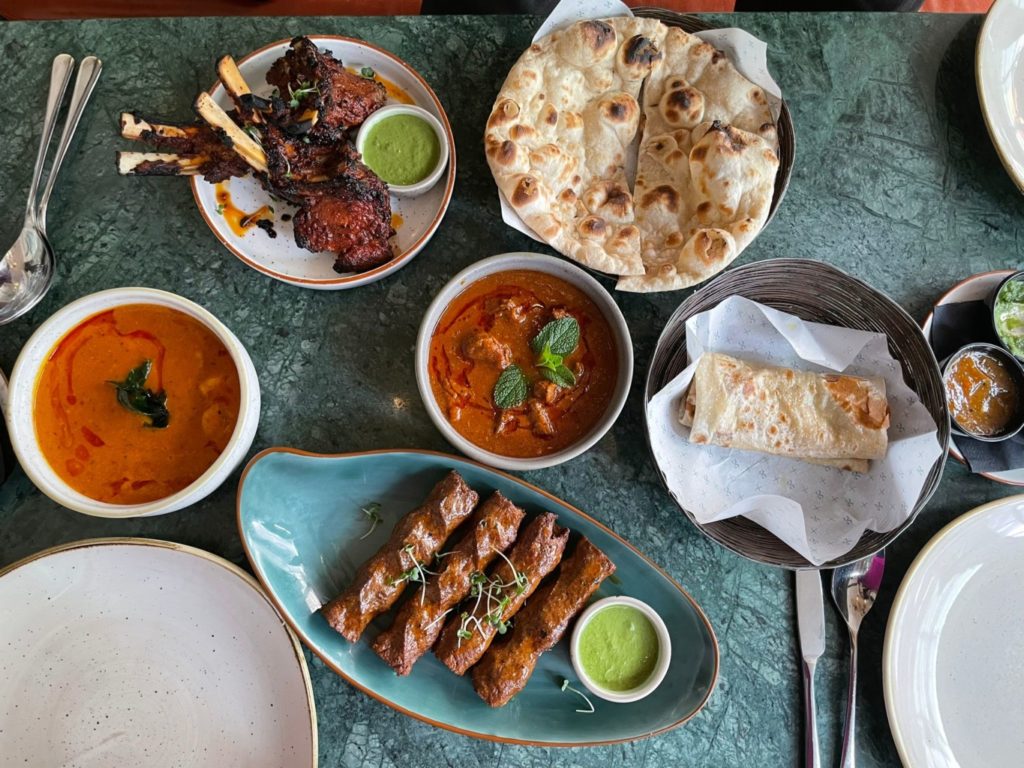 Inspired by Old Delhi, Lamb Seekh Kabab is a dish of skewered lamb kababs infused with hand-pounded spices, fresh coriander and 'Pipli' (long pepper).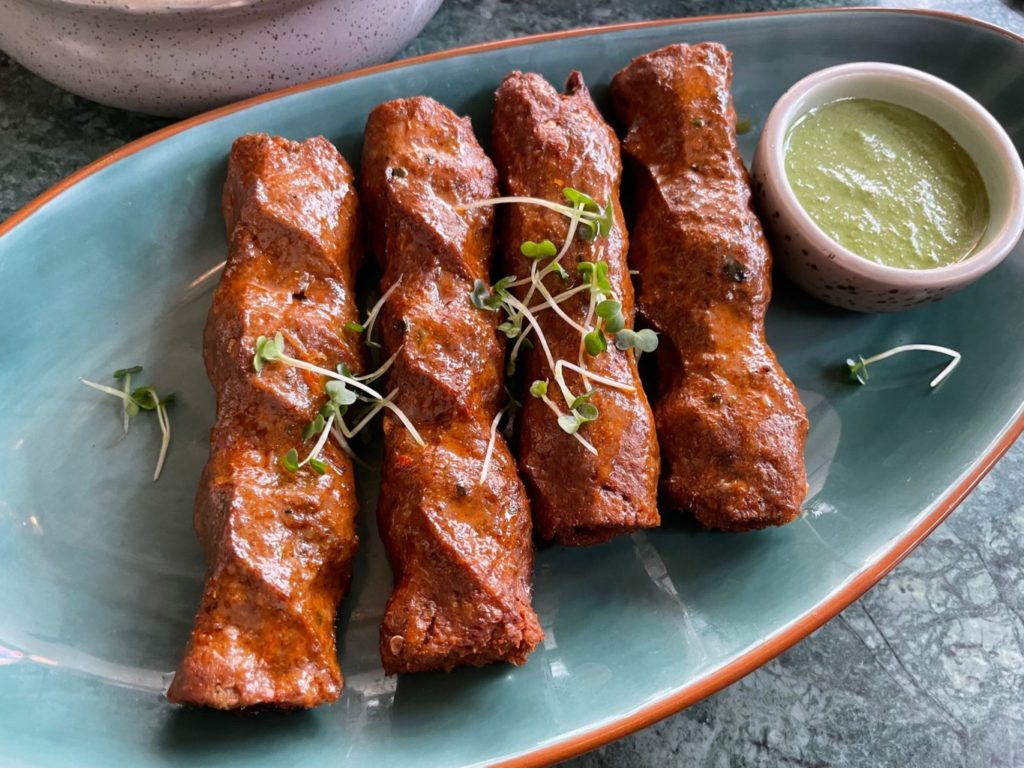 Influenced by the cuisine of Karachi-Khyber Pakhtunkhwa, Grilled Burrah Chop is a dish of cinnamon-scented tender lamb chops marinated for over 8 hours before being seared and chargrilled. It's said that this dish has been perfected over the decades by the talented Copper Chimney chefs.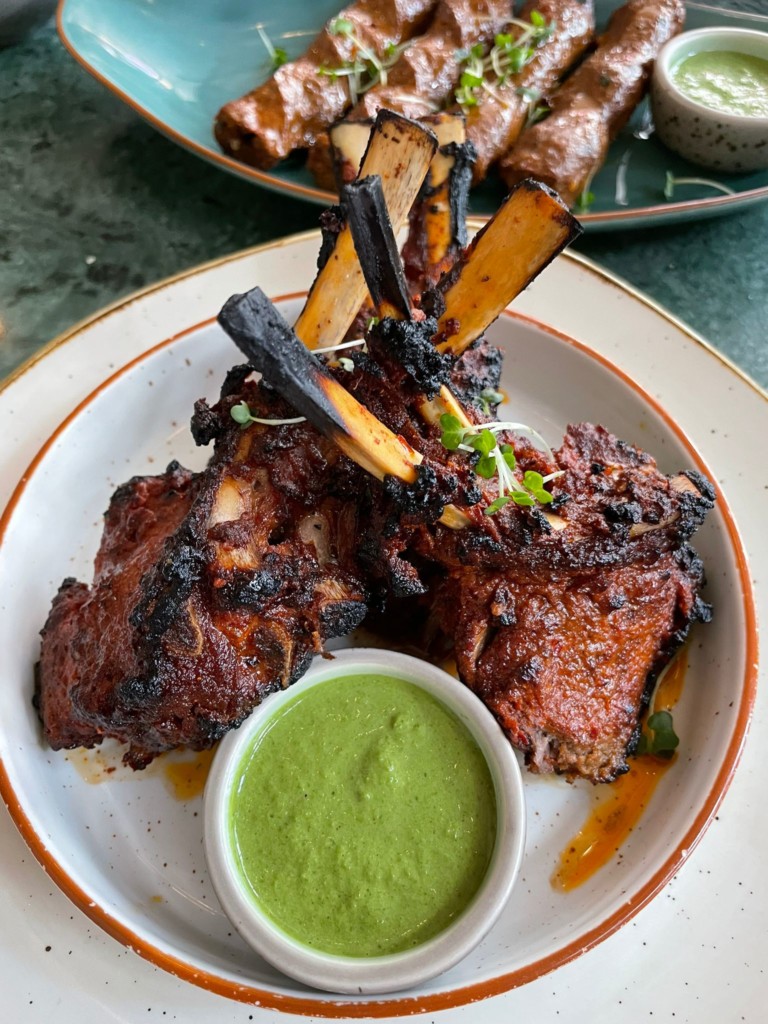 Lamb Rogan Josh is slow-cooked boneless lamb which has been marinated for over 6 hours in a secret 21-spice blend.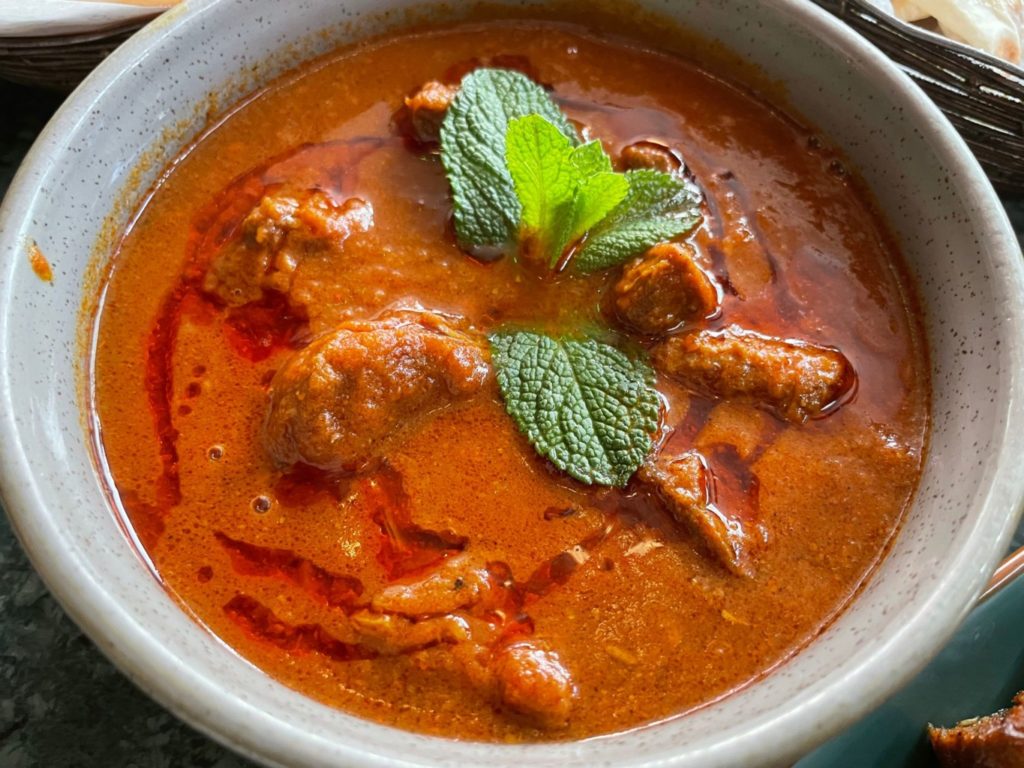 Not forgetting the excellent Biryani menu at Copper Chimney, the chaps had just enough room for Chicken Tikka Dum Biryani – tandoor roasted chicken tikka layered with saffron rice and topped with crispy fried onions and ginger.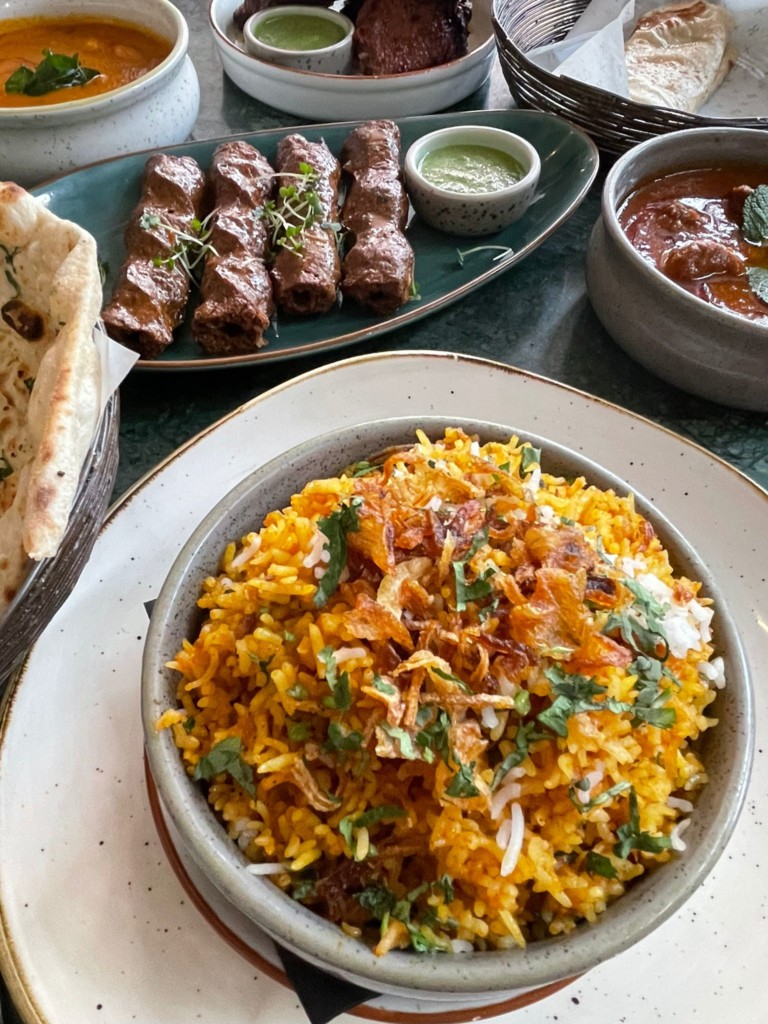 Whether you're a Londoner like the chaps on Team SLOAN! or a tourist visiting our famous capital city, a visit to Copper Chimney will allow you to discover authentic Indian cuisine at the shoppers' paradise of Westfield London where unforgettable food and retail therapy go hand-in-hand.
Copper Chimney
Unit 1028, Southern Terrace, Westfield London, Ariel Way, Shepherds Bush, London W12 7GA
020 8059 4439
copperchimney.uk