As seen in the 21st edition of SLOAN!, Queen of the Jungle Georgia Toffolo talks to Nick McGrath about horse racing, life after Made In Chelsea and where her positivity comes from.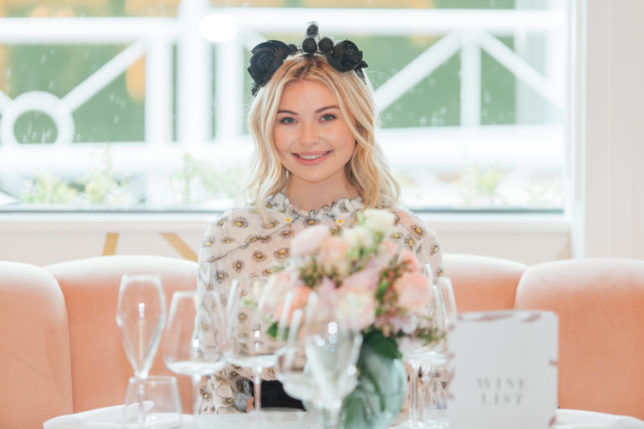 So tell us about your role as ambassador for Great British Racing.
It's my dream role. I've loved racing for a really long time and I'm their roving reporter so I get to cover six races throughout the year including Chester, Newbury, Doncaster and Hamilton up in Scotland where I DJed. I'll also be at Huntington for Ladies Day on November 23rd.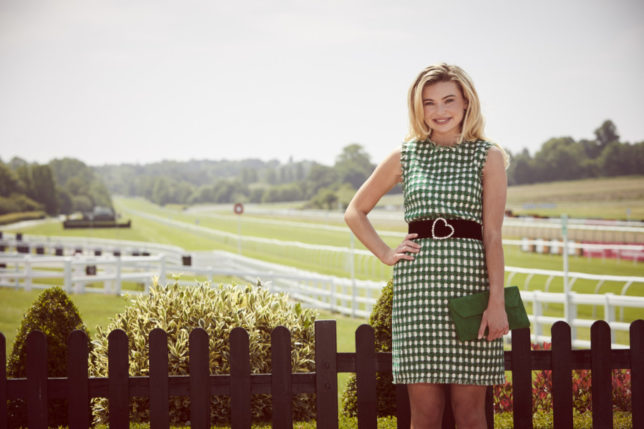 Are you a natural on the wheels of steel?
Just about. I can just about DJ and my friend Jack taught me on the job. The problem is you can learn how to DJ but if you ain't got rhythm you ain't got it. I really give it my all but I find it a little bit harder than other DJs might find it but oh my god I had the best night. If I could choose a whole DJ set it would be ABBA back to back.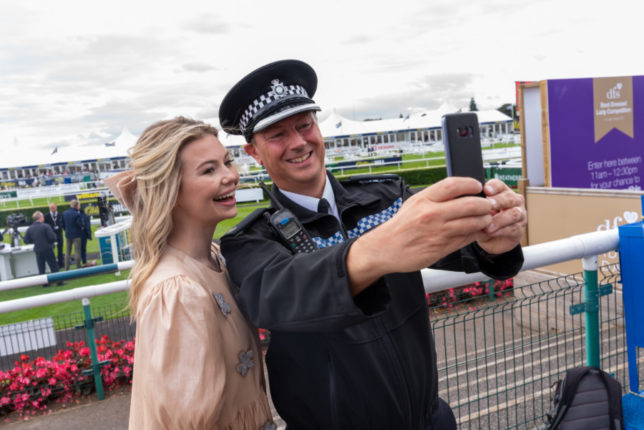 How much fun has it been being a roving reporter for Great British Racing?
It's such a joy especially for someone like me who really loves racing. I'm fortunate that lots of my friends love it too so but I know there are lots of people who I know who would love the races who maybe haven't thought about going to the races. There are so many different aspects to the day. Of course the horses are beautiful, but there is great food and great music too. There really is something for everyone, at every single race meet and it's such a privilege to try to spread that word through Great British Racing's social media channels and also mine.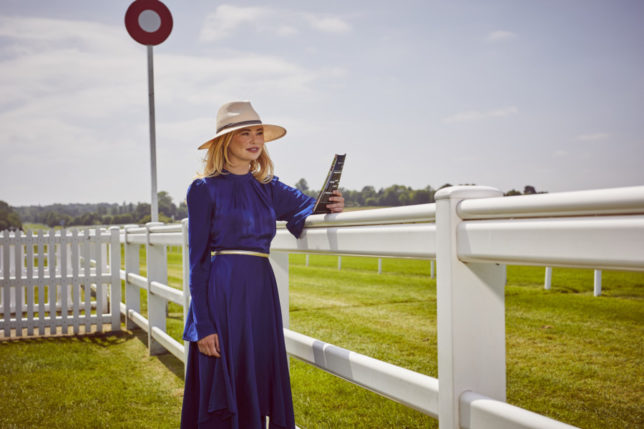 You posted an impressive video of you playing polo on your Instagram feed recently. Will you be trying your hand at racing too?
That's very kind of you to say but being at Goodwood this year I was watching quite a few friends of mine in the Magnolia Cup and they made it look so easy that I felt as though I wanted to do it but I don't think that when you're by the finish line and you're watching these girlies zoom around on these massive racehorses they did make it look quite easy. I'm tempted although I know how much work goes into something like that and I would have to dedicate so much time and I'm just not sure whether I've got enough time at the moment but it's definitely on my list I would love to do.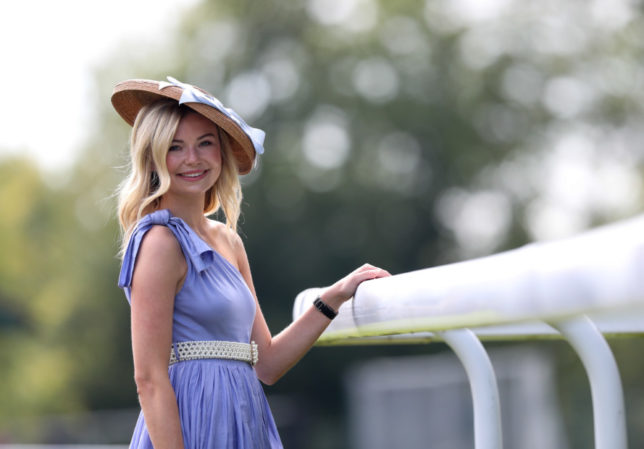 Life must be very different since you won I'm A Celebrity Get Me Out Of Here in December 2017?
My life changed immensely after I'm A Celebrity. I can't believe how much my life has changed since then. I think for me the difference is that I'm so much more recognisable than when I went in. The other thing is that with my work now I'm able to do things that I really love and enjoy and perhaps those opportunities weren't there for me before I did the jungle. It's been such a positive thing in my life and I just feel so happy and grateful that a) I was given the opportunity to do it, b) I had that experience and c) what has happened to me afterwards.
Why do you think so many of the public took to you?
Because I'm completely honest. They put you on lock down a week before you go into the jungle and the last bit of press that I read which was really negative about me was saying, 'No one's going to like her. She speaks in a certain way, she lives in a certain area, blah blah blah blah,' so when I went in I kept on thinking about what I'd read and I was lying in my hammock the first night and I just thought, 'The way you've got to do this is just be yourself. Don't pretend to be anyone that you're not as people have already made decisions about me and my personality and who I am so actually just enjoy every second of it as you probably won't last that long,' and I'm so glad that I did it because I didn't have to worry. I know that some people that do it have to pretend to be someone that they're not and it came very easily for me because I just was myself and I really relaxed into it but I think everyday I thought it was going to end although I didn't want to leave.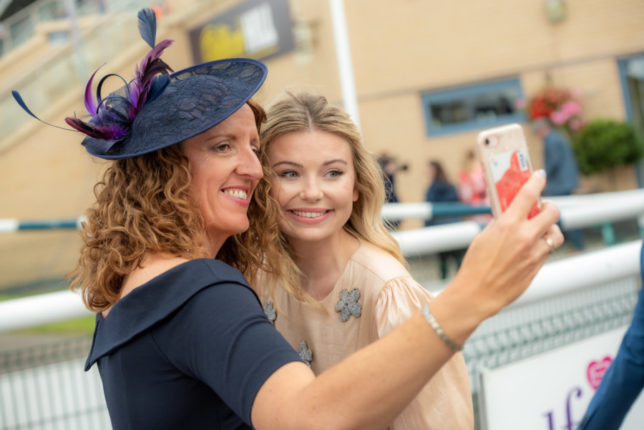 Did you have any expectation of the public's reception when you came out?
No not at all. My mum came in about three days before the end and my mum said, 'Darling you're doing so well. You're making our family so proud,' and obviously when I was lying in bed that evening I thought, 'mums are always going to say that.' I just kept on thinking people had kept me in because I was the young one, maybe I was just getting the young vote. I honestly had no idea and it was so overwhelming when I came out.
Your autobiography is called Always Smiling and you're beaming on 99% of your Instagram posts. Where does that joyfulness come from?
I've never thought about that. Instagram is very much for the aesthetics. As a person I don't really walk around pouting. I try to be as authentic as possible. That's a really interesting observation. I'd never thought of it like that. I naturally am quite a smiley positive person and I get asked all the time why and how and honestly even from when I was little I was always standing around being quite content. I think it comes from being very fortunate. My life is brilliant and I'm very happy. I don't know why. And also I look better when I'm smiling.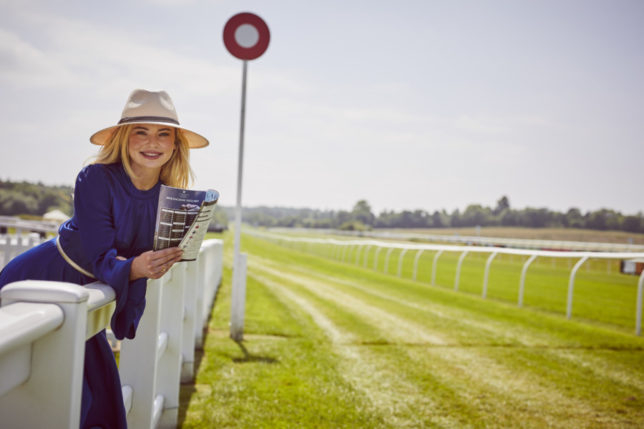 It's not always possible to happy all the time. Does anything get you down?
Lots and lots of things get me down. Reading sad things in the press of course that gets me down. I try to see the positives in things. There is a positive to be seen in most situations. Not all. But most. Lots of young people follow me and I've become an unintentional advocate for skin positivity because I've struggled with my skin over the years and I think it would be a travesty if I wasn't trying to be upbeat and I think it's OK. I think there's been a move towards authenticity on the last year online and sometimes you wake up and you feel a bit low and I think it's right that influencers and celebrities like myself do portray that.
Would you post something to reflect a low mood if you were having a challenging day?
I document so much of my life and I'm very, very open and I'm sure I do at points however I've been very fortunate not to have struggled mentally, I just don't feel as though that's my conversation to have. My feed is overwhelmingly positive as that's what's going on inside me.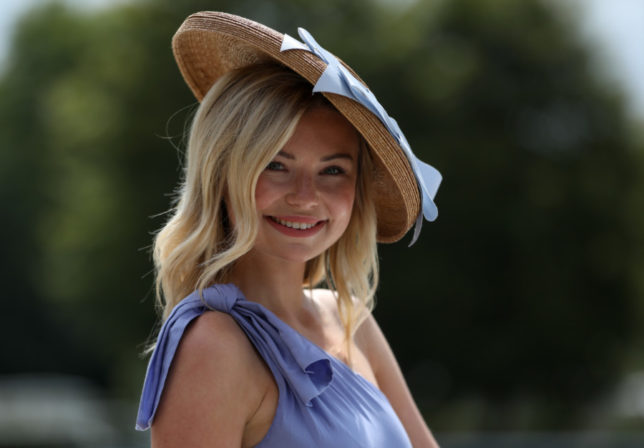 Do you still stay in touch with your jungle mates from I'm A Celebrity?
I still stay in touch with Jack Maynard who I'm really, really good friends with. There's still a WhatsApp group so if anything amazing happens to anyone in the group they'll post about that and people will say congratulations like Jenny had a baby recently. The standout friend is Stanley though.
It's an unlikely pairing; a 25-year-old Reality TV star and a 79-year-old former politician whose son is the Prime Minister. Why do you click?
As soon as we met I obviously knew who he was and Stanley had no idea who I was and I think probably at the beginning he thought I was this really annoying twenty-something that wouldn't leave him alone but I think our friendship was first forged because I have this thirst for knowledge. I always have done. I was very academic at school and I sort of fell into television but I've always kept my current affairs very much alive and when you're in the jungle there's bugger all to do and when someone like Stanley walks in I was so happy as he's like a walking encyclopedia. The man knows everything about everything. And he knows stuff about lots and lots of big things. He'll be like 'Oh yes I was there. I remember that.' And for me that was the basis that was to form a really wonderful friendship and to be honest with you I really didn't think that it would have carried on to the extent that it has. Two years later we're still very, very close.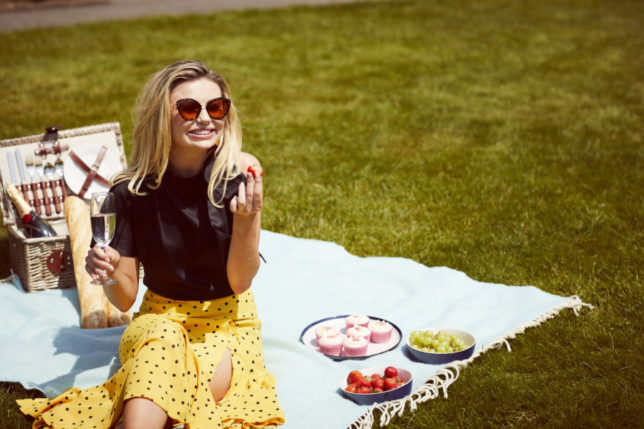 As your friendship with Stanley is still so close, do you get together often?
We meet up a lot and if not he's really good with Facetime so he'll just pop up whilst I'm at home getting ready. Stanley and I have just finished Hunted on Channel 4. It was amazing. We had the best time and it was incredibly exciting to be part of. We had so much fun and let's just say there were quite a few near misses and we just spent the entire time laughing together. It was very, very funny.
So what's next for Georgia Toffolo? What have you got lined up for the future?
I love presenting so much. I've done lots of presenting for This Morning. It comes to me quite naturally and quite easily. I feel very comfortable when I'm interviewing and bouncing around the course. You've got to keep learning though to get better at a skill and TV presenting is the same but I love being roving reporter for Great British Racing. You get these wonderful moments from people that are not pre-empted. You haven't briefed them. They're generally just having a really nice time. That's why I like dancing around the racecourse. And in my private life by the time I'm 30 I hope I'm as happy as I am now. I hope that I still feel as satisfied as I do now. I can't think of one morning where I've got up and thought I can't be bothered to go to work. I really hope that carries on.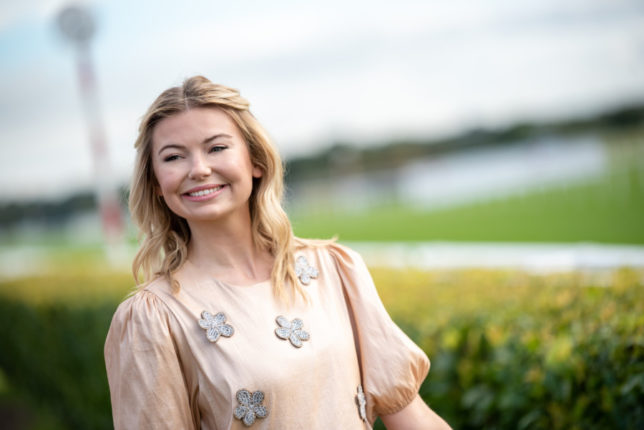 Follow @GreatBritishRacing on Instagram to keep up to date with Georgia's roving reports. Her next meeting will be at Huntington Ladies Day on November 23rd.
For more information, go to www.gbraci.ng/toff