As seen in the 21st edition of SLOAN!, Sir Andy Murray shares an insight into his fitness regime, the importance of collagen supplementation and his return to tennis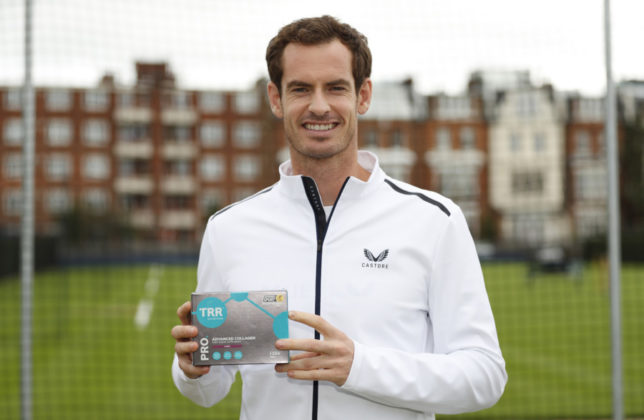 Tell me more about TRR Advanced Collagen, why is it so effective for you?
Outside of family life I live an extremely busy lifestyle; I train and work hard which pushes my body to the limit. TRR was developed for me last year, in conjunction with a leading sports doctor and sports nutritionist and has been formulated for the elite sports person. My nutritionist, Glenn Kearney, suggested that I introduce a liquid collagen supplement into my daily diet regime as he was interested by the growing body of research supporting collagen and the team behind TRR supplied me with an Informed Sport certified product to introduce me to collagen supplementation. I now take TRR Advanced Collagen as part of my diet, to support me with on-court preparation, intense workouts and when I'm resting; it's a product that helps to maintain my health and fitness levels.
Why are you involved with TRR Advanced Collagen?
After my hip operation, to get back to the highest level of fitness, I knew I would have to train incredibly hard and push my body, I wanted to leave no stone unturned. At the beginning of 2018 my nutritionist approached Nutraformis and asked them to develop a pro-athlete liquid collagen supplement with a combination of active nutrients specifically formulated for me. I was already taking their liquid collagen joint care supplement, but my nutritionist felt I needed an advanced product that would help to support my joints, bone health and immune system.
Why is it important to care for your muscle & joints if you work out regularly?
Looking after your body's health and fitness is crucial and often this can be overlooked when an athlete is starting out. Athletes work and train hard and this puts a heavy strain and load on the muscles and joints. Overworking muscles can result in damage that can force an athlete to stop training and cause long term damage.
A balance between training and rest is key. Muscles need the opportunity to rest and recover from exercise in order to grow. As well as rest, muscles need nutrients to grow and eating well combined with the correct nutritional supplements is key.
I have learnt over my career how important it is to look after your body and this includes balancing training, rest, sleep, hydration and nutrition.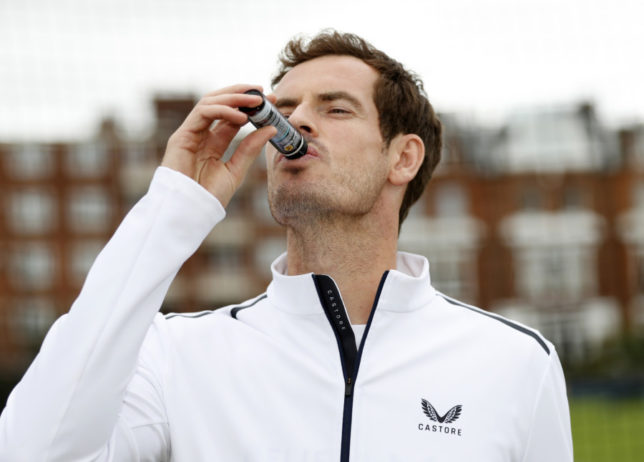 What makes TRR different to other supplements you have tried?
TRR Advanced Collagen has been developed specifically for the elite athlete. I don't particularly like taking lots of tablets, so for me a shot is much easier to take. It's aimed at those who work and train hard, and like me, push their bodies to the limits in training and in competition. It fits well with my nutritional regime. The drink has a high dose of marine collagen and is also packed with high quantities of nutritional ingredients that contribute to normal collagen formation, support my joints and helps with my energy levels.
Why is collagen supplementation important for you?
Collagen supplementation might be a relatively new addition to sports nutrition but with the growing research and support from my team I believe it is set to play an important role in the future.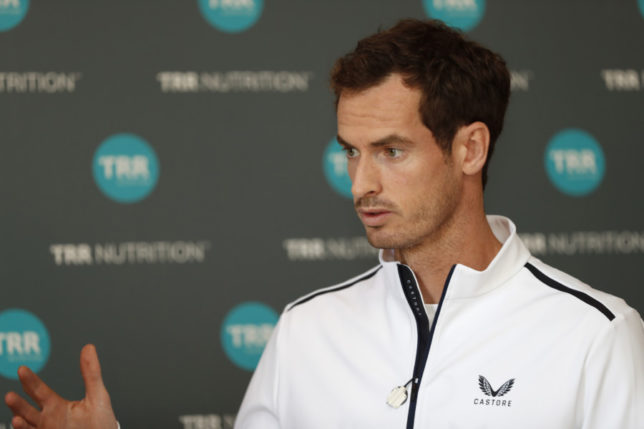 Do you have a specific diet to boost performance and is it high in protein?
Yes, I have a nutritionist and he gives me meal plans to make sure I am optimising my nutrition to help my performance, training and recovery. My eating is pretty healthy – lots of salads, grilled chicken and fruit, and making sure I take in enough fluids is also really important. I do tend to eat a lot of protein as I burn a lot of energy during training and matches and that helps me with my recovery.
You don't drink alcohol. Are there also any foods you refuse to eat?
No not really. There are foods I avoid – things that any athlete would like sweets and biscuits. And for a while I was gluten free which was a decision I took when I was trying to reduce the inflammation in my body to help my hip, so that meant steering clear of bread and pasta.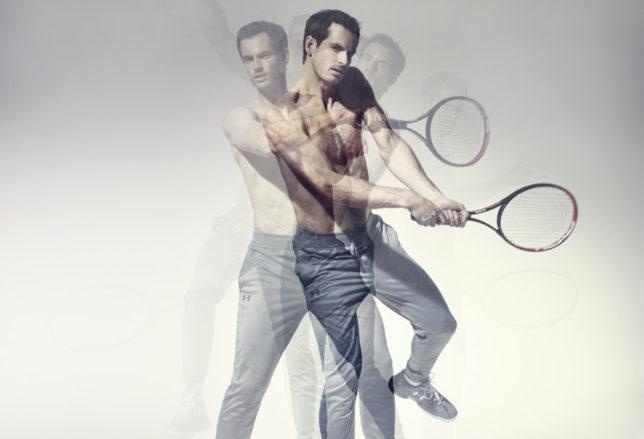 Talk me through how you prepare before a big match.
Before a big match, I do a lot of preparation on my opponent and how I am going to play my game against them. I always eat an hour to an hour and a half before I am due on court and usually have something like chicken with rice. And then I have physio and warm up with my team to make sure I'm ready to go mentally and physically as soon as I step out on court.
What measures do you take to help recovery after a big match?
Immediately after a match I'll warm down in the gym and then see my physio for a massage and to check in. My team are usually with me when I have physio so we'll chat a bit about the match (the good and the bad). I often have an ice bath to help my muscles recover quicker so I'm ready to play again the next day or the day after that. I'll also eat about an hour after I come off court.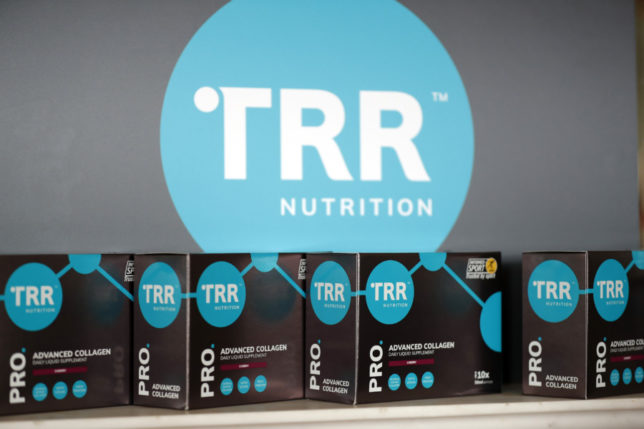 You looked very relaxed when you played doubles at Wimbledon this year, how do you feel your body held up?
I really enjoyed being back at Wimbledon this year. It was great to be back after the year I'd had last year. My body held up well and I was able to move better on court than I was expecting. Obviously, it's very different playing doubles to playing singles, but my team and my surgeon were very happy with the progress I'd made by Wimbledon this year.
Have you experienced any playing limitations after your recent surgery and what are you focusing on at the moment?
I've had to work hard on my movement post-surgery. Mainly I am focusing on my match fitness as I had a long time not playing matches and it's important to get court time under your belt in order to stand a chance of getting back to a decent level of competition.
Having returned recently to ATP singles following your recent Challenger Tour matches, what's next for Andy Murray?
I'm going to keep focusing on singles. I played in Beijing in October at the China Open, with more tournaments to follow as I build up my fitness and get match practice.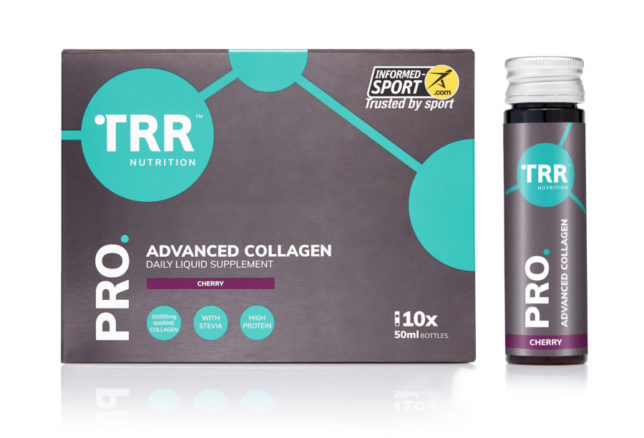 About TRR Advanced Collagen
TRR Nutrition PRO Advanced Collagen Daily Liquid Supplement is a revolutionary, high-strength liquid sports nutrition supplement formulated for elite athletes and those that train hard. Developed specifically for Sir Andy Murray in conjunction with a team of world class sports professionals including top nutritionist Glenn Kearney and leading sports doctor Dr Carneiro, TRR Nutrition PRO Advanced Collagen Daily Liquid Supplement is a supplement for people who are serious about sport.
Certified by the Informed-Sport certification program for sports supplements, it contains 10,000mg of marine collagen and key ingredients such as marine collagen, turmeric, glucosamine, hyaluronic acid and copper and vitamin C that help to support joints and bone health, the immune system and help with energy levels when training and resting. Copper and vitamin C contribute to the normal function of the immune system and to normal energy-yielding metabolism. Copper contributes to the maintenance of normal connective tissues. Vitamin C contributes to normal collagen formation for the normal function of bones and cartilage.
Our resident Action Man at Team SLOAN! tried the product for three months and liked the neat individual 50ml bottles which allows the supplement to be taken as a daily shot wherever you are. We've seen an increasing trend for the use of collagen supplementation in sports nutrition and the high strength 10,000mg Marine Collagen in TRR Nutrition is one of the highest concentrations compared to other collagen supplements. We like the fact that it is sweetened with stevia and has an palatable cherry flavour which is not exactly fruity but not unpleasant. As the supplement is rigorously tested for substances prohibited in sport, our athlete had peace-of-mind that they wouldn't be caught out unwittingly taking banned substances.
We saw noticeable improvements to overall health and fitness levels after 90 days but to maintain optimal results, regular intake recommended. We all know that food supplements should not be used as a substitute for a balanced and varied diet and a healthy lifestyle, however we would recommend this supplement to anyone with a very active sporty lifestyle who understands the importance of the winner's mentality of not saving anything for the swim home.
TRR Nutrition PRO Advanced Collagen Daily Liquid Supplement costs £38.99 for a box of ten 50ml bottles and is available from www.trrnutrition.com