Have you ever stood staring at a shelf of toys wondering which are the best ones to buy for your child? Which will best support their learning and development as well as offering real play value? Claire Russell, Early Years Specialist, play coach and founder of playHOORAY! shares the top ten things every child should have in their toy cupboard and the benefits they provide.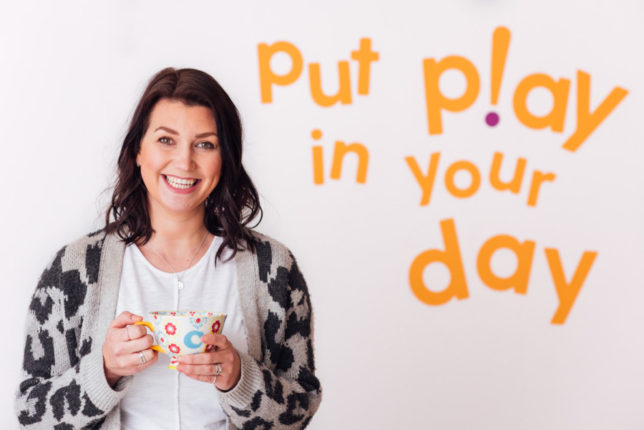 1. A stainless steel tea set
This is probably my number one recommendation! Not only do they look lovely, but they are great for pretend play with mummy and daddy, with friends, with dolls and teddies! A tea set encourages social skills and emotional development and will provide years and years of fun!
2. Pens, pencils, paints
Art offers so many benefits to children including promoting creativity, developing fine and gross motor skills, encouraging neural connections and boosting confidence through a sense of achievement (to name just a few!). Another tip is to have a few novelty colouring pencils and pens as this can really encourage children to write and experiment with mark making.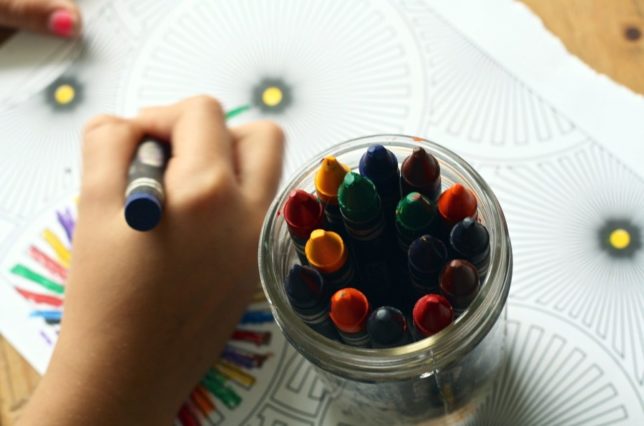 3. Small world people, trees and animals
Great for learning about the real world, engaging in role play, fuelling imagination and developing social skills.
4. Building blocks i.e. DUPLO, LEGO, Mega Bloks
As well as offering plenty of play longevity and versatility, I could, in a similar vein to art, give you a list as long as my arm of the benefits associated with playing with building blocks of any type. From the development of good hand-eye coordination to strengthening muscles in the hands, fingers and arms; learning maths and engineering skills to problem-solving and logical thinking; fuelling the imagination and boosting creativity. Plus they give us parents a sense of nostalgia too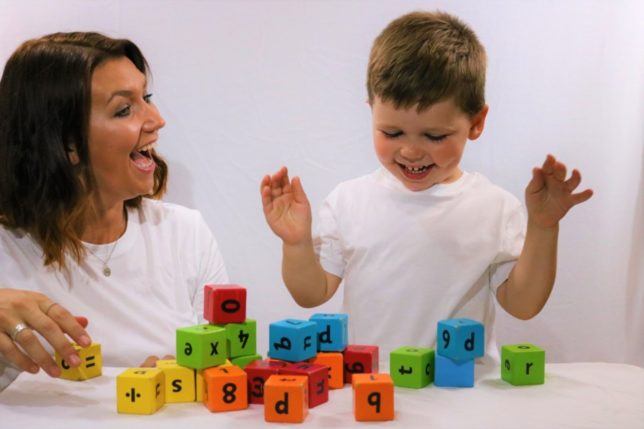 5. Gadgets – toy phones, tills, calculators
Toys which imitate real life and enable little ones to be 'just like mummy and daddy' help them to learn about the world, boost their social skills, build self-esteem and practice numbers.
6. Tuff tray
Tuff spots have long been popular in early years settings and offer the perfect canvas for all sorts of activities and engaging play including messy play, sensory play, arts and crafts, painting, water play, sand play, cooking, woodwork, construction and play dough…the list goes on! Do note that a shallow plastic box will work just as well.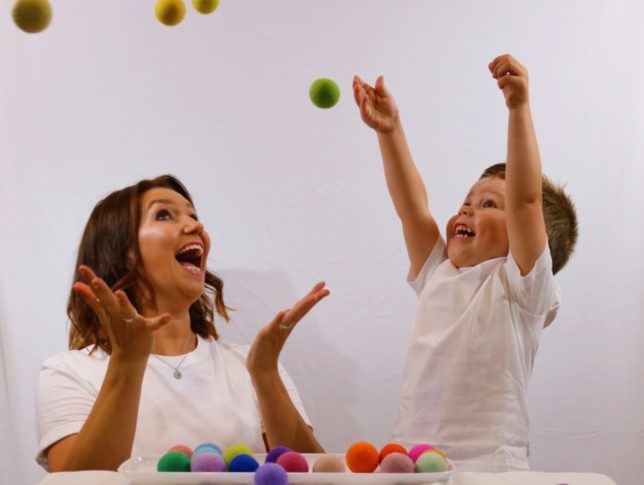 7. A play kitchen, utensils and plastic fruit and vegetables
A play kitchen and all the accessories which come with it offer endless opportunities for children to engage in role play and make-believe. What's more, you can use the pots and pans for initiating sensory play using water (try floating different objects and seeing which float and which don't, mix with different food colouring – just keep it in the kitchen, or fill up containers to make music) or even real dry food (pasta, rice and cereal) – simply have fun mixing or use tongs to move from one container to another supporting the development of hand-eye coordination and fine motor skills and promoting patience. It's also worth noting, that when it comes to toy food, although the wooden products look nice, I always recommend plastic as children can play with them in multiple settings such as the bath or outside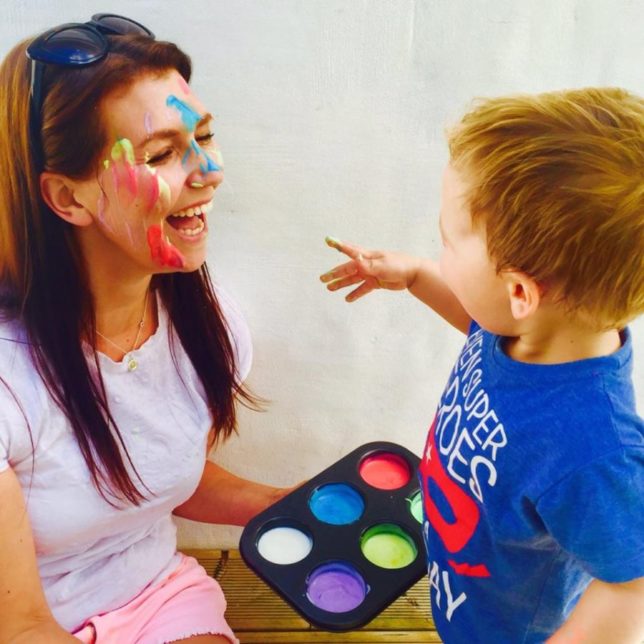 8. Plastic cars, trucks, diggers
Never take for granted the benefits of playing with plastic vehicles or simply pushing along a car! They offer so much versatility for use in water and messy play as well as promoting emotional, social and physical development as well as appealing to children from age six months to eight or nine years.
9. Play dough
Play dough provides hours of fun encouraging creativity and inspiring imagination while aiding crucial development including strengthening motor skills. You can even have fun making your own!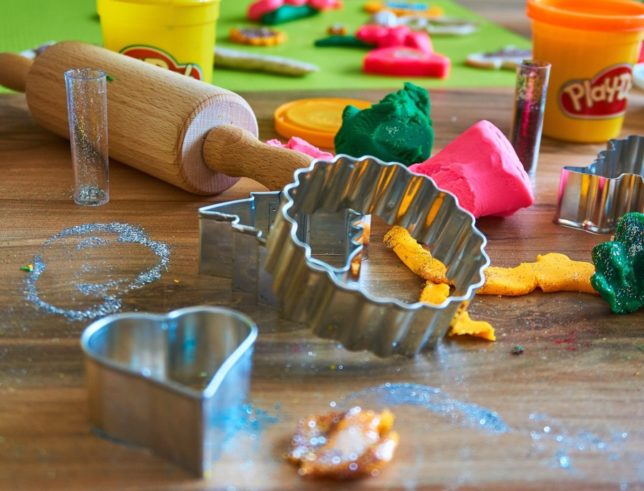 10. Coding and ICT toys
Last but by no means least, my final recommendation is toys which help children to learn and develop the tech-orientated skills which will become essential components of our future workplace! And it's never too young to start because there are even products for preschoolers out there such as the Fisher Price Code-A-Pillar. Or check out Learning Resources who have a great range.
If I could give one piece of advice when choosing new toys for your little ones it would be to have a think about the item's play potential. This is a term I coined to describe the opportunities for play that a toy offers. So to put it simply, how many different ways it can be used in play. Because we've all bought toys for a child that actually offer very little entertainment and it's not always obvious which toys will simply be 'flash-in-the pan' novelties either. So before you purchase, challenge yourself to think of at least three different ways it can be used, rather than just for its sole purpose. And try to pay attention to what type of toys your child is already playing with and which seem to interest them the most too. This should give you some good insight into what kind of toys are most likely to capture his or her imagination. Finally, take a look at what's already in their play cupboard at home. What is it missing? What would compliment your child's existing collection?
About the expert
Claire Russell is an early years specialist, play coach, and founder of playHOORAY! After the birth of her son, in 2014, Claire quickly realised that as much as she loved spending time with him, looking after a young child was not always easy, the days could be long and lonely and though she was lucky enough to be able to fall back on her experience many other parents, grandparents and carers were not. Passionate about play, Claire promptly started creating and sharing her ideas online equipping others with the tools needed to keep their little ones busy. All of Claire's activities are designed to be quick and easy to set up using everyday household items or those found in supermarkets.
For further information and to download the playHOORAY! app, visit www.playhooray.co.uk