We've made it through the winter but the cold months and time spent indoors might have left you with a lacklustre complexion. As we head into spring, it's time to update your skincare routine in preparation for the atmospheric changes and sunnier days to come. Suzi Noble, Senior Aesthetic Nurse at Karidis Clinic and expert on skincare, explains the skincare habits and treatments you can introduce to your routine to get your skin ready for the springtime. So if you're looking for ways to refresh and renew, Suzi shares her tips on how to transition your skincare routine to reflect the upcoming season.

Don't skimp on the SPF
Sunlight can be good for us, but UV radiation from the sun's rays is the main culprit for premature ageing and pigmentation issues. As the days get lighter and brighter, it's even more important to make sure you are using adequate protection on your skin. Investing in an SPF of 30 or above, separate from your moisturiser and makeup, will not only protect you from harmful UVA and UVB rays, but will also help with anti-ageing and defending against the formation of dark spots. There are plenty of SPF product options on the market, so you can choose the right one depending on your particular skin type and concerns. Heliocare's gel SPF products are a good all-round option for a light formula that leaves your skin looking and feeling healthy and soft. Just remember to reapply throughout the day to make sure your skin is always thoroughly protected, even on cloudier days.
Say goodbye to your heavier winter products
Spring weather is much less harsh on the skin than drying winter weather and the temperature changes from indoors to outdoors are less dramatic, so your skin will have less dryness than during the cold winter months. Richer creams that are wonderful for winter skin can be too heavy for the spring, but you still want to replenish the skin's moisture levels after the cold and dry winter season. Instead of heavier creams, opt for a lighter serum or moisturiser to help balance the skin whilst keeping it hydrated. Using products containing hyaluronic acid is also a good way to draw moisture into the skin and hydrate it from the inside out, without having to rely on thick and heavy formulas.
And say hello to retinol
Prevention is always better than cure, so using a good SPF is the best place to start for anti-ageing needs, but it's also a good idea to integrate a retinol into your nighttime skincare routine to reverse any visible signs of ageing. Retinol is a vitamin A derivative that stimulates collagen and is extremely effective in smoothing out skin texture and wrinkles. Whether you choose a cream, serum or oil formulation is a matter of personal preference and will depend on your skin type. Retinols can cause a bit of irritation in the beginning, but you can combat this by only using it one or two nights a week to start with, and then building up from there.
Exfoliate the right way
When you're left with dry skin after the winter, exfoliating away the dead, flaky skin is essential for revealing glowing, spring-ready skin. Traditional exfoliating scrubs can be harsh on the skin and even cause micro-tears. Instead, try using a chemical exfoliant with AHAs for drier skin, or BHAs for oily or acne-prone skin. These are acids that work by increasing cell turnover which can help with dryness, dark marks and breakouts. Don't be scared of the word acid, our skin is naturally acidic! The key is patience and consistency so avoid the temptation to over-exfoliate — a couple of times a week is enough. Always exfoliate at night and apply an SPF during the day, as exfoliation can make the skin more sensitive to the sun.
Perfect time for a facial
For a boost to really kickstart your spring skincare routine, treat yourself to a professional facial. Getting a facial is a great way to achieve an immediately hydrated complexion and a real feeling of being 'freshened-up' after spending the last few months shut indoors. Karidis Clinic offers an exfoliating Hydrafacial that removes the face's outer layer of dead or damaged skin, and delivers concentrated skin-loving ingredients directly to the skin's surface, leaving you with bright, hydrated skin underneath.
Splash out on a course of laser treatments
If you really want to go the extra mile to get your skin spring-ready, then it's definitely worth considering a course of laser treatments. Low humidity and having the central heating on full blast during the winter can make your skin dull and dehydrated and in need of serious resurfacing. Non-invasive laser treatments such as the ClearLift Laser treatment is a powerful but safe way to prime the skin for the warmer air and increased humidity of the sunnier days ahead, whilst combating signs of ageing. Laser treatments will firm up and refresh the skin, as well as reverse existing problems with texture and pigmentation, so that your skin is refreshed and ready for the spring.
Declutter your skincare collection
All beauty products have a shelf-life, so double check you're not using products that are past their prime. They aren't doing your skin any favours so don't let expired products compromise all the good effort you're putting into your routine.
There's no better time for a spring clean so take the time to incorporate these elements into your skincare routine and make a smooth transition into spring.
About the expert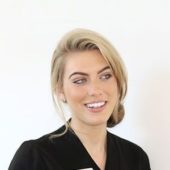 Suzi Noble, Senior Aesthetic Nurse at Karidis Clinic, is highly experienced in Botox and dermal fillers, closely advocating the Karidis method of injecting with integrity and subtlety, as she has shadowed Mr Karidis since starting at Karidis Clinic in January 2015. Suzi also specialises in anti-ageing facial and body treatments within the non-surgical clinic. Suzi's degree in nursing and experience as a recovery nurse at The Hospital of St John & Elizabeth ensures she provides compassionate, thorough aftercare support to each patient. Working as Mr Karidis' surgical nurse for many years means that Suzi also has extensive knowledge about both surgical & non-surgical procedures and which treatment can deliver the results prospective patients are hoping to achieve. Find out more at www.karidis.co.uk