By Joanna Howes, Leadership and Performance Coach. Joanna explores how leaders can change their mindset, shake off imposter syndrome and be their best self.
'I know I am capable of more, but I feel like it's trapped inside and not coming out', this is a repeated statement I hear from a lot of leaders. Firstly, let it be said – these are not leaders who are underachieving. They have climbed the ranks at an accelerated rate moving into Partner and Executive roles at hugely acclaimed companies, and are, by all accounts, knocking it out the park career-wise.
However, like many who have led their teams through the changes of the last year, not only has it been testing, but it has rattled perspectives, shaking them into something new. Leaders I speak with discuss the challenging balance of work/life, the fast-paced, high-pressure business demands, team dynamics and how this has increased the feelings of frustration and dissatisfaction; in the role they're doing and how they're doing it.
What this ultimately boils down to is… potential. Navigating what you need to do so that you feel like you're achieving what you want to be achieving in your leadership, is more vital than ever. Here I will argue that for many leaders right now, it's make or break.
When you feel like there's more in you, but you just can't get to it, not only is it massively frustrating, but it's a self-fulfilling prophecy. The discord is going to hold you back and stop you from thinking innovatively, from leading boldly and from landing your next role. You must learn how to use the voice that is telling you that you can do more and achieve more and do exactly that.
Activating your potential is being connected to all of you and feeling completely centred and certain in who you are and what you stand for. This transformation is knowing that you can handle anything that comes your way and will result in you feeling so whole and free in your thinking that you will embrace challenges with confidence, conviction and courage. And at the same time, it will enable you to enjoy the moment, as you will be bringing all of you to the table and allowing yourself to shine brighter.
It's fully liberating and the progress you can make in your life accelerates tenfold.
If any of this strikes a chord with you, here are three steps you can start doing today to activate your full potential:
1. You are not your mind
Understand you are not your mind; your mind is a tool you use to take you where you want to go.
2. Notice your thoughts
Notice your thoughts and how many are helping you vs keeping you stuck. Try and work out what the limits are that you are choosing to put on yourself – these limits are beliefs you have decided to have about yourself. Beliefs are not real, and you have the ability to change them to achieve your goals.
3. Be responsible
Taking responsibility for how you think, and your actions is key to building your awareness to knowing that you can choose to change. Change is possible, the way you are is not fixed.
If the above has inspired you to make this change, then know that by actioning this advice you will begin to stop questioning yourself, stop being full of self-doubt and stop the imposter syndrome. You CAN choose the right path which will lead you to fulfillment. You just need to be committed to the journey and you will arrive at your ideal destination.
Take a moment, breathe, and check in with yourself. Are you living as your best self? Are you fulfilled and do you have meaning in your life?
If the answer is 'No' then I ask you to follow the above steps today and create a version of you that your future self will be proud of.
About the expert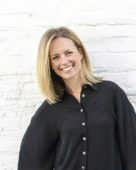 Joanna Howes is an award-winning international coach who is passionate about helping people achieve personal and business success. Combining 20 years of operational experience with her behavioural expertise and leadership coaching, Joanna has worked with leading companies like Getty Images and the BBC to increase performance and results. Joanna is also co-author of international selling book 'The Law of Brand Attraction' and has been featured in ABC, FOX and The London Daily Post.
www.thechangecreators.co.uk