By Jet Lendon – founder and Creative Director of Jet Black Squares.
2020 has been a year where people have faced new challenges which have taken a toll on their mental health. Whether they have been self isolating or maybe they have been a key worker, others have been working from home or had no work, it all takes its toll. One way to try and break free from the negative thoughts is to document how you are feeling, and what better way to do this than with the camera that is always with you – your smartphone.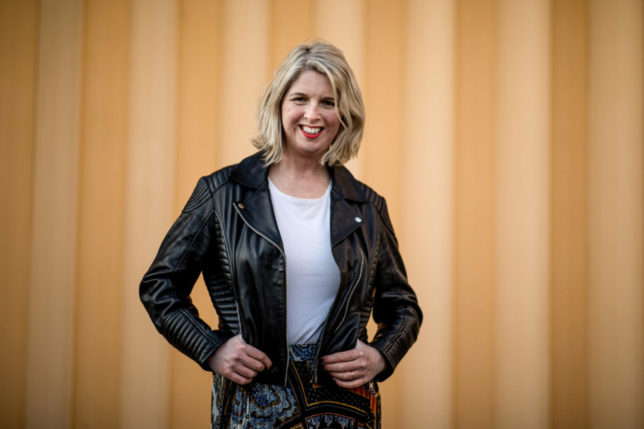 Photography and mental health
Photography can not only bring about a sense of calm, but by recording this surreal period that we are living through, it will be invaluable for the future generations. canva.com talks about the link between positive mental health and photography. It states:- "In 2010, scientists analyzed and reported a summary of over 100 studies focusing on the effects of art on physical and psychological health in The Connection Between Art, Healing, and Public Health: A Review of Current Literature. The findings were unequivocal. Not only does photography allow you to express yourself, but it also helps bring focus to positive life experiences, enhances your self-worth, and even reduces the stress hormone cortisol." It goes on to say: "…you can use your photography practice as a tool to curate and reframe the world around you. Photography can be a place to reflect your own values, thoughts, and desires, and to manifest the kind of world you want to see. In short, you can choose what you focus on and what you leave out of the frame.(https://www.canva.com/learn/photography-as-therapy/)
Do I need to buy an expensive camera?
So, does this mean we need to rush out and buy an expensive camera in order to take fabulous photos? Not at all. Your smartphone camera will do just fine! Technology has come such a long way in recent years. Where we used to have a phone that took pictures, we now have a camera that makes phone calls. As Rankin says on his 2020 Rankin Sky Arts programme, 'Now we all have cameras in our pockets, I think it's time to use them.' But you don't have to be a professional photographer to enjoy the freedom of taking photos.
5 top tips when taking photos using your smartphone
As with everything, if you learn how to use your tools better, you will get the most out of it. Here are a few tips on how to get the best out of your smartphone camera.
1. Before you take any photos, give the lens on your camera a wipe. It sounds simple, but because our phones tend to live in our pockets or bags, the amount of dirt that gets on the lens is unbelievable. This will make your colours look more vibrant and clearer.
2. Turn on the gridlines on your camera – (Google how to do this for your specific phone). Not only does this help with getting straight lines, but you can also apply the Rule of Thirds in your images (where you keep your main subject OUT of the middle square so you are off-centre).
3. Look for the light and work with it. Turn off your flash too as this produces really flat photos.
4. Don't always shoot at 'chest' height – Think about crouching down low, or standing on a table to get a different perspective. For a totally different effect, turn your camera upside down and place it on a flat surface and see the difference it makes. If your camera is waterproof (and you are brave!!!), use the same technique and place it on the edge of a puddle, or on a reflective surface – you will be amazed at the reflection you can get. If you want to edit your photos, I highly recommend the free 'Snapseed' app. This is so easy to use, and if in doubt use the tutorials.
5. Keep it simple – the best edited photos are the ones that don't look like they have been edited. One of the best advantages of a smartphone camera is that it is always with you – on a dog walk, on a drive to the coast, on a family meal, or at a special celebration. You can capture the stunning sunsets, the rich autumn colours or the roaring open fire in your local pub. Record these memories so you can look back on them in years to come and remember the good times.
About the expert
Jet is the founder and Creative Director of Jet Black Squares. Combining her former teaching career in the East End of London with a more recent corporate photography business of 13 years, she has created a hub for everything creative surrounding the smartphone. Her passion is showing people of all ages how to get the best photos from their phone – she believes that photography should be available to everyone and not just those who have a 'fancy camera'. Jet's infectious enthusiasm is evident for all to see, whether teaching the CEO of an international company, presenting to a conference of 100+ clients within the travel industry or an 85 year old grandma. She can often be seen whizzing around the streets of Hertfordshire on Basil, her gorgeous Vespa scooter.
Jet runs Smartphone Safaris in and around London, teaching you how to get the best out of your smartphone camera. For more details, please visit www.jetblacksquares.com