Valentine's Day is widely considered a joyous event – filled with romantic gestures and thoughtful gifting – however, over the years it has become a little kitsch. As a result, many couples make a conscious effort to jet off on a shared trip abroad to celebrate the occasion. So, which Valentine's Day destinations should people be flocking to in 2019? Mark Souter – Head of Aviation Development at London Stansted Airport – shares his tips on the ideal location to enjoy a romantic holiday with your other half.
Vienna, Austria
Vienna is Austria's capital and is one of the most romantic destinations for couples to venture in Europe. Its artistic legacy proceeds it, with Imperial palaces and fascinating architecture to amaze and excite couples who enjoy sightseeing. Some of the most notable palaces to visit include Schönbrunn and the Habsburgs' summer residence – both are stunning examples of Austrian architecture.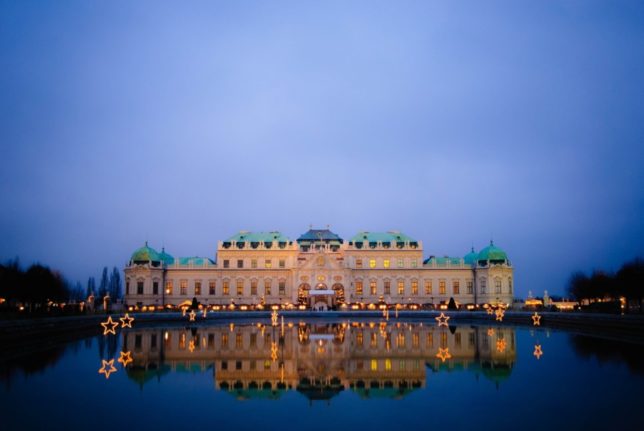 Museums Quartier is an area definitely worth venturing to; this remarkable ensemble of museums, cafes, bars and restaurants is lively and full of interest for people that are new to the city. The Belvedere Museum, which is housed within the Belvedere Palace, is brimming with works by Europe's finest painters; catch a glimpse of The Kiss by Gustav Klimt in all its glory. Spend your evenings exploring Vienna's colourful gastronomic landscape. If you're feeling like splashing out, book a table at Restaurant Steirereck – a Michelin-star diner that is located in an intimate spot within the Stadtpark.
Florence, Italy
While Paris is usually pegged as the ultimate 'city of love', why not ditch the baguettes and camembert for gelato and antipasti instead? Florence is steeped in rich history: from the intricate 15th century architecture to the long-held culinary traditions. Stroll down to Piazzale Michelangelo – the area is bustling with sightseers and local street stalls and the panoramic views of the city are unparalleled.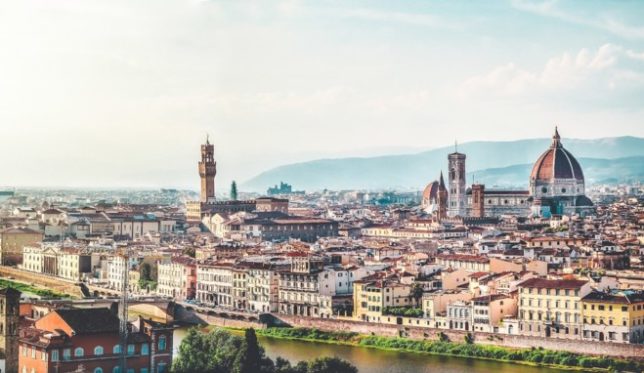 Take a look at the Renaissance art in the Uffizi Gallery, there you'll be able to gaze upon Botticelli's finest work including Birth of Venus. Couples can treat themselves to an opulent meal at Borgo San Jacopo – a superb Michelin-starred restaurant nestled on the banks of the Arno River.
Reykjavik, Iceland
Iceland's dramatic landscape presents the perfect setting for couples to escape to. With active volcanoes, lush planes and jutting cliffs, it's safe to say there aren't many other places on Earth quite like it. There is a wealth of activities that are suited to couples in search of excitement.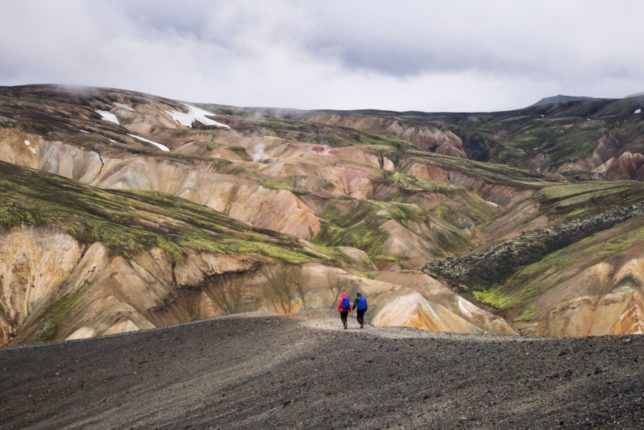 Iceland's rich bathing culture means that the Blue Lagoon pools have become extremely popular with tourists – take a dip together and wind down in the natural thermal waters. Or if you'd prefer something a little more private, seek out the geothermic pools that are dotted around Iceland's countryside. If you and your partner are feeling daring, venture into one of Iceland's network of caves. Tours of the Langjokull Glacier take visitors deep into its manmade tunnels; this experience is not to be missed. In the evening, snuggle under a blanket beneath the starry sky and look out for the ethereal glow of the Northern Lights. Other captivating pastimes in Iceland include whale watching, scuba diving and sampling Iceland's brilliantly unique cuisine.
Lisbon, Portugal
Couples in search of a city break with character should set their sights on Portugal's capital, Lisbon – the city oozes with effortless cool. Whether you are planning a whirlwind tour or a longer break, couples will find that Lisbon runs to its own laidback rhythm. Small cafés and cultural gems are often hidden amidst the city's network of lanes – for this reason it is best to explore the city by foot. If you tire from climbing the notoriously steep hills, simply hop on one of the old-fashioned trams that glide along its cobbled streets.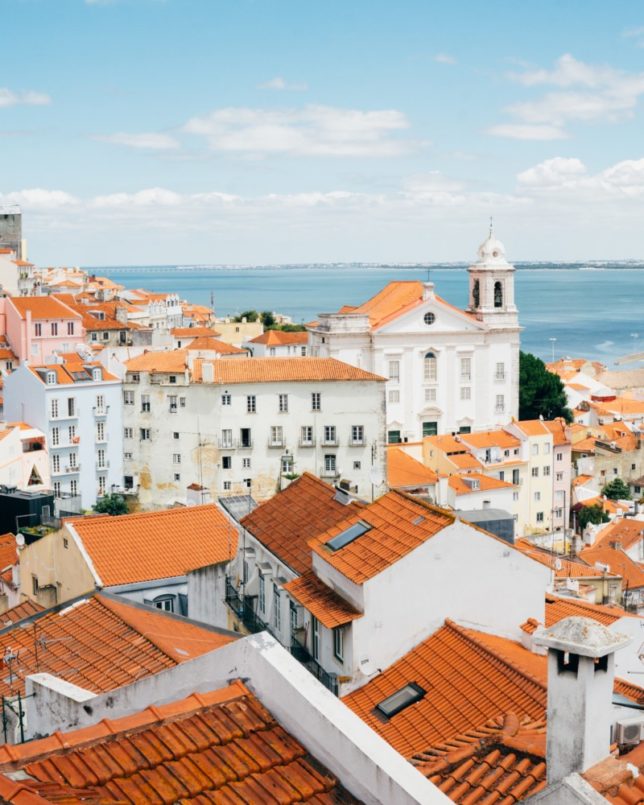 For sterling examples of Portuguese cuisine, pop into Time Out Market Lisboa – deliciously moreish pastéis de natas (custard tarts) can be purchased there for as little as one euro. The Portuguese are famed the world over for their sterling taste in wines. Visitors to this exotic region can therefore indulge in a plethora of authentic Portuguese varieties on a wine tasting for two in many of the city's trendy wine bars. Make time for Lisbon's São Jorge Castle, which is set atop a commanding hilltop overlooking the city centre. It makes for a fantastic viewpoint of the city and allows visitors to gain some insight into Lisbon's history; the citadel dates back to the Medieval period and has impressive battlements to peer out from.
Dubai, United Arab Emirates
Dubai may not be the first destination that springs to mind when booking a romantic getaway, but this glimmering metropolis in the desert has a huge amount to offer. From lavish brunches, mind-blowing skyscraper lookouts and heart-thumping activities, it poses as a stimulating destination for Valentine's Day 2019.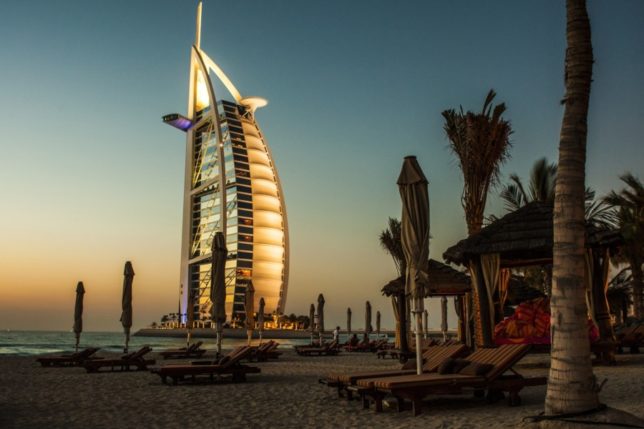 Delve into Dubai's forgotten past via the Al Fahidi Historic District, there you'll find the Dubai Museum. You and your partner can also immerse yourselves in one of the city's bustling markets, which are filled with exotic spices, perfumes and textiles. Venture up the Burj Khalifa – the world's tallest building – at sunset for the most spectacular views. This prestigious area in downtown Dubai offers a plethora of opulent dining experiences where couples can dine and toast their years together.
London Stansted Airport runs frequent flights to all of the destinations mentioned. For more information on the best flight deals visit stanstedairport.com
About the expert
Mark Souter currently works as London Stansted Airport's Head of Aviation Business Development. This entails working closely with both existing and future airline partners who may be considering launching new services to the airport.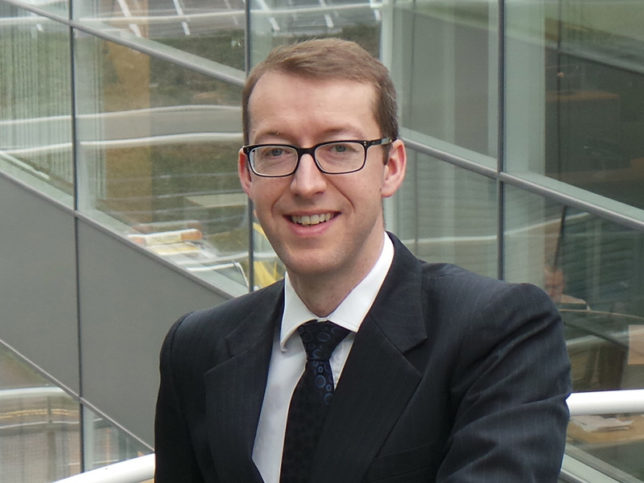 Given that a key focus area is to attract new long-haul routes to the airport, this can involve a significant amount of overseas travel as we look to 'pitch' our airport and catchment area to prospective airlines – particularly in Asia and the US – who may be considering new flights to London and East of England. Prior to joining London Stansted, Mark also worked for two major airlines where he also travelled extensively for both business and leisure. Favourite destinations include Thailand, Malaysia and cities such as Chicago and Amsterdam.