Exercise is not just about building muscle, but also strengthening and fortifying bone to support us as we age. For those suffering from osteoporosis, a condition characterised by reduced bone strength and high propensity to fractures, structured exercise programs emphasising both strength and balance training are recommended to help strengthen bones and reduce the risk of falls. [1]
Beyond a physical exercise routine, one has to consider the essential nutrient support that will also work towards strengthening bones. And the benefits of both physical activity and nutrient fortification is vital for all age groups, not just the aging or heavy sports enthusiast.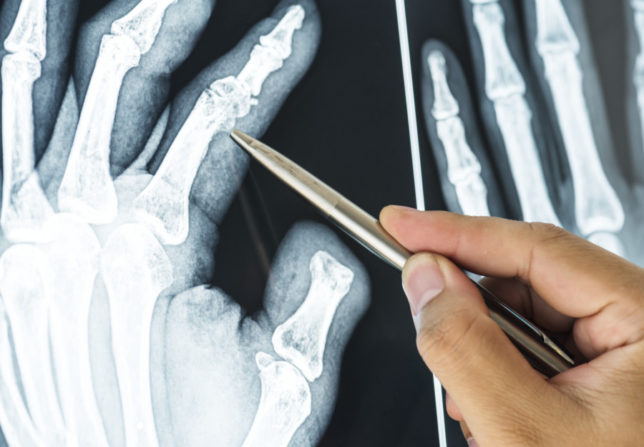 The Essential Vitamin K2
Vitamin K2 is an important nutrient in the maintenance of bone health, and its insufficiency leads to higher bone turnover (a deterioration of bone quality), resulting in an increased risk of fractures. Even more noteworthy is that Vitamin K2 simultaneously supports cardiovascular health, which is key for top exercise performance as well as healthy aging.
By activating proteins already present in the body – namely osteocalcin and matrix Gla protein (MGP) – Vitamin K2 helps the body to properly utilise calcium. MGP inhibits calcium from depositing in arteries and soft tissues where it can put a strain on the cardiovascular system, while osteocalcin binds calcium to bones making them stronger and denser.
Unfortunately, the majority of the Western population – 97% – has expressed K deficiency, even those consuming healthy diets[2], which is impacting global bone and cardiovascular health, and being seen in athlete populations.
When researchers examined athletes who suffered from sports-related fractures, they found out that the majority of them exhibited vitamin K insufficiency.[3] Therefore, it is important to ensure adequate vitamin K2 intake, which plays an important role in strengthening bone in athletes.
Moreover, it has been demonstrated that Vitamin K2 supplements may boost the output of the heart by 12% in aerobically trained males and female athletes.[4]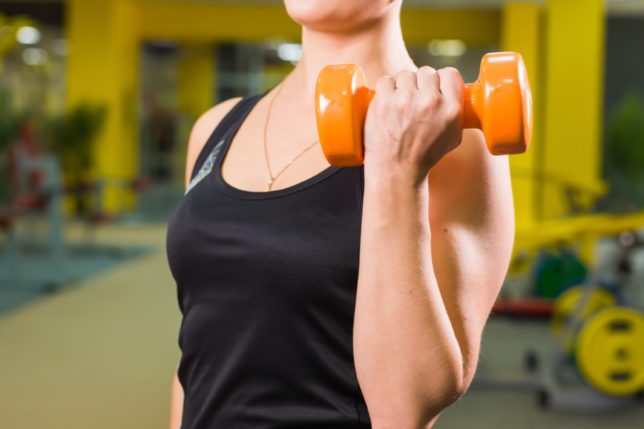 A Nutrient for All Ages & Activity Levels
It is not just the hardcore athlete who should be concerned with K2 fortification promoting strong bones – all age groups can stand to benefit.
A pilot study evaluated Vitamin D and K status in children with and without low-energy fractures (fractures resulting in a fall from a low height), which have been growing at a disturbing rate in healthy children and adolescents, according to researchers.[5]
The paper notes one of the leading considerations for this growth are deficient or insufficient nutrition and nutrients, including calcium, vitamin D and vitamin K. The paper highlights the particular role of vitamin K2, especially menaquinone-7 (MK-7), in the literature and distinguished from vitamin K1 in maintaining calcium homeostasis and healthy skeletal system. "The epidemiological and clinical research provides a new nutritional paradigm for efficient, safe delivery of calcium that requires co-supplementation with both vitamins D and K2."[5]
Most telling are the unprecedented results of an important 3-year study of healthy postmenopausal women in demonstrating the impact of Vitamin K2 to support both bone and heart health. A 180mcg daily dose of Vitamin K2 (as MenaQ7®) for three years showed:
Maintenance in both bone mineral content and bone mineral density were statistically significant in the Vitamin K2 group, as well as statistically improved bone strength.[6]
Vitamin K2 not only inhibited age-related stiffening of the artery walls, but also made a statistically significant improvement in vascular elasticity. [7]
These findings are significant because this is the first time any form of vitamin K has shown these benefits. This is also true for other therapies – to date, no compound has demonstrated these benefits.
Whatever your level of exercise might be – weekend warrior, marathoner, or simply trying to age in the healthiest way possible – proper nutrient support is important, and Vitamin K2 should be a part of your regimen.
About the author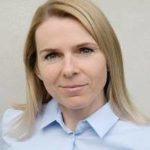 Dr. Katarzyna Maresz, president of the International Science and Health Foundation and Scientific Coordinator of vitamink2.org. Obtained a degree at the Faculty of Pharmacy of the Jagiellonian University (major: Medical Analytics, 1998). PhD in biological sciences at the Medical Faculty of the Jagiellonian University (2002). Postdoctoral Fellow in the Laboratory of Cellular and Molecular Immunology, Blood Research Institute, Milwaukee, WI, USA (2003-2006). 2009-2012 Associate Professor at the Department of Biochemistry, Biophysics and Biotechnology, Jagiellonian University as part of a research project co-funded by the European Union. Chairman of the Board and scientific consultant at International Science and Health Foundation.
References:
Russo CR. The effects of exercise on bone. Basic concepts and implications for the prevention of fractures. Clin Cases Miner Bone Metab. 2009 Sep-Dec;6(3):223-228.
Shea MK, O'Donnell CJ, Vermeer C, Magdeleyns EJ, Crosier MD, Gundberg JM, Ordovas JM, Kritchevsky SB, Booth SL. Circulating uncarboxylated matrix gla protein is associated with vitamin K nutritional status, but not coronary artery calcium, in older adults. J Nutr. 2011 Aug;141(8):1529-34.
Sachiko Sumida, Jun Iwamoto, Naoto Kamide, and Toshiro Otani.  Evaluation of bone, nutrition, and physical function in Shorinji Kempo athletes. Open Access J Sports Med. 2012; 3: 107–114.
McFarlin BK, Henning AL, Venable AS. Oral Consumption of Vitamin K2 for 8 Weeks Associated With Increased Maximal Cardiac Output During Exercise. Altern Ther Health Med. 2017 Jul;23(4):26-32.
Popko J, Karpinski M, Chojnowska S, Maresz K, Milewski R, Badmaev V, Schurgers L. Decreased Levels of Circulating Carboxylated Osteocalcin in Children with Low Energy Fractures: A Pilot Study. Nutrients 2018, 10(6), 734.
Knapen MH, Drummen NE, Smit E, Vermeer C, Theuwissen E. Three-year low-dose menaquinone- 7 supplementation helps decrease bone loss in healthy postmenopausal women. Osteoporos Int. 2013 Sep;24(9):2499-507.
 Knapen MH, Braam LA, Drummen NE, Bekers O, Hoeks AP, Vermeer C. Menaquinone-7 supplementation improves arterial stiffness in healthy postmenopausal women: double-blind randomised clinical trial. Thrombosis and Haemostasis. 2015 113 5: 1135-1144.