SIXPAD – said to be the pioneers of Electrical Muscle Stimulation (EMS) – have developed the Abs Fit 2 which works by sending a patented low 20Hz frequency signal into the abdominal muscles which makes them contract and relax. Could this be your shortcut to a six-pack?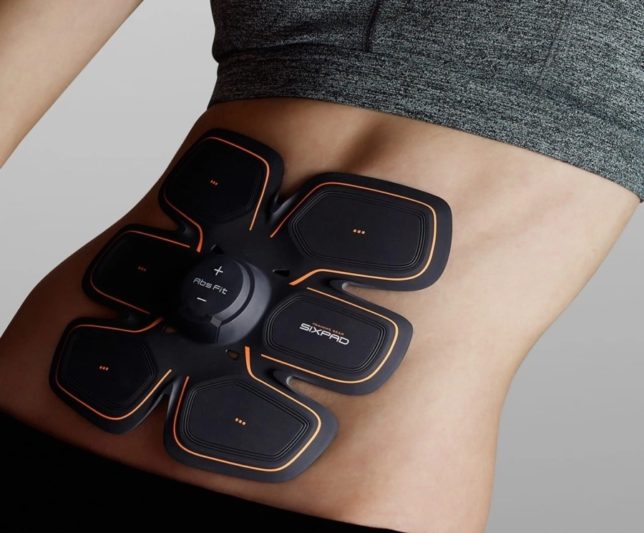 The Abs Fit 2 EMS device is said to effectively train the abdominal area. The convenient push and go operation and thin profile of the Abs Fit 2 means you can use it anytime anywhere which allows you to fit in the 23-minute program during your busy day.
The intensity of the Abs Fit 2 program can be gradually increased from first use with 20 power levels and the rechargeable lithium-ion battery should last for approximately one month's worth of training on one full charge.
SIXPAD Abs Fit 2 is a Bluetooth enabled device can connect to your smartphone to help control and track your progress with the SIXPAD app.
A recent study showed SIXPAD products helped users achieve a 12% improvement in abdominal muscle size after 8 weeks alongside a balanced diet and exercise, while an 8% improvement was seen after just 4 weeks. Each product delivers training through a unique 23-minute automatic programme cycle based on Cristiano Ronaldo's training method and calculated for efficiency, taking the user through warm-up, training and cool-down phases. Notice the important caveat about the need for "a balanced diet and exercise" in conjunction to using the device so SIXPAD Abs Fit 2 is unlikely to be your shortcut to a six-pack.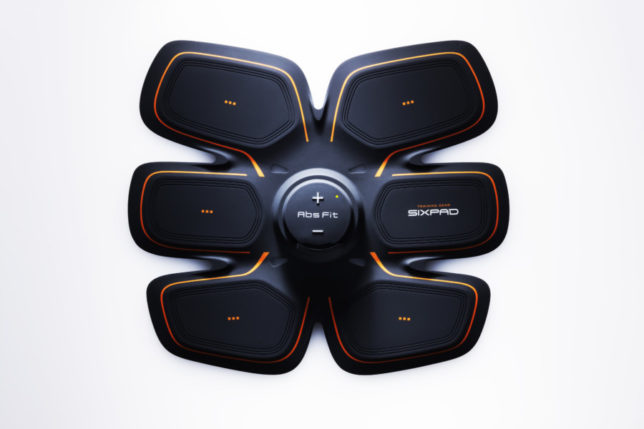 Although the EMS program of the Abs Fit 2 by SIXPAD is based on Cristiano Ronaldo's training method with Ronaldo endorsing the product and featured heavily in their advertising, it has to be said that even when using the device religiously once a day, it is unlikely that you will develop the stunning six-pack which the Portuguese professional footballer is known for… unless of course your nutritional programme and fitness training schedule is also that of a multi-millionaire footballer or a Men's Fitness cover model.
However, what you can expect from using this Japanese EMS device is a stronger core noticeable after just one month's use compared to your body's condition before training with the SIXPAD Abs Fit 2. If your workouts are focused on strength training or you are a dedicated weightlifter, you may notice improvements in certain areas such as your deadlift, squat and any other weight-bearing exercise that benefits from a strong core. Alternatively, if you are a runner, you may also notice genuine gains in your performance thanks to greater core conditioning that the SIXPAD Abs Fit 2 can provide.
Our advice is to avoid being swept away with the notion that the Abs Fit 2 will give you a rock-hard washboard stomach. Although you will be left with a comparatively stronger core after using the Abs Fit 2, if your ultimate goal is muscle growth by triggering hypertrophy, we recommend you invest your time and money in doing the hard work in the gym and kitchen focused on lowering your body fat through the right nutrition and training based on the advice of a good personal trainer.
If you are already doing this, then the SIXPAD Abs Fit 2 would be a useful add-on in your goal to get killer abs.
The SIXPAD Abs Fit 2 is currently discounted to £184 (usually £230) from www.sixpad.uk