Borrow A Boat on-the-water expert shares different ways to enjoy the water this autumn-winter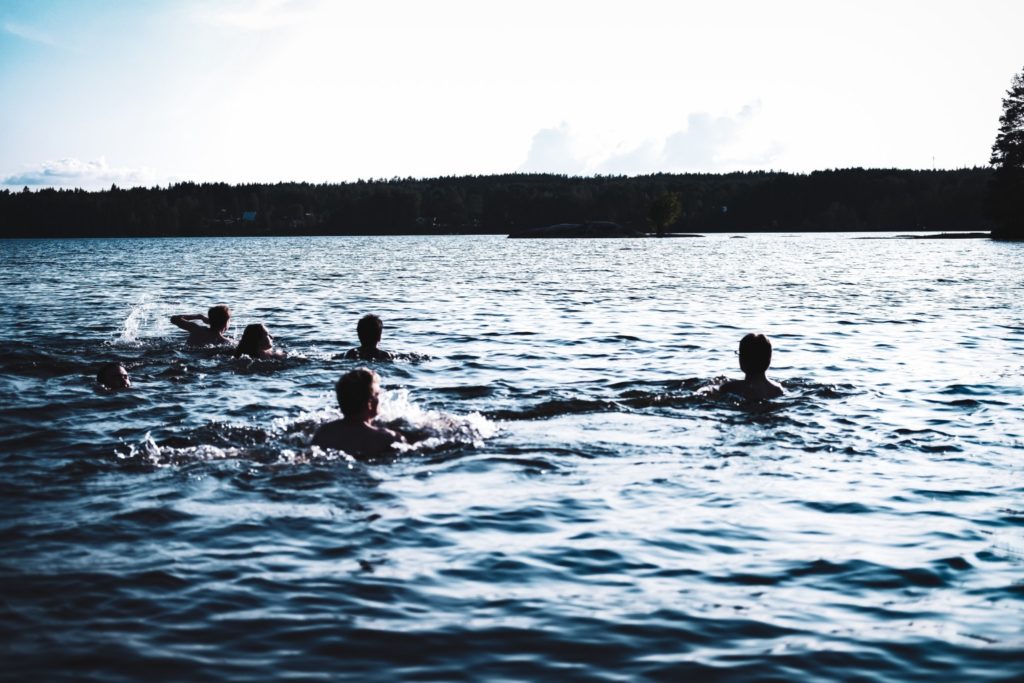 James Foot, on-the-water expert at Borrow A Boat – one of the world's leading yacht charter marketplaces – says: "Spending time on the water has so many physical and mental health benefits. On top of the simple joy of being outdoors, you will also reap the benefits of the blue mind.
"The blue mind is a calming, meditative state we fall into when near, in, on, or under water. It is an antidote to the 'red mind' – the over-stimulated, stressed and anxious state our brains are usually forced to function in as part of modern life. And 73% of Brits believe being on or near the water is beneficial to mental health.[1] It certainly works for me!
"Spending more time on, in or near water means more time outdoors, soaking up natural light, which is never more important than in winter, when we're naturally exposed to less daylight. Sunlight helps your body produce vitamin D, supporting bone health, lowering blood pressure, and promoting good mental health.
"So, if you're confident on the water, you should continue your regular sail or swim even when the mercury drops."
Here, James shares his guide to water-based activities to enjoy throughout the winter…
Take the plunge with an open water swim
Swimming is one of the most popular sports in the UK, with 7.5 million Brits enjoying outdoor swimming.[2] And while outdoor swimming in the winter months may not be everyone's idea of a good time, it boasts significant mental and physical health benefits.
Immersion in cold water forces your body to react to the changing environment, helping increase your white blood cell count, and over time boosting your immune system.[3] It also activates endorphins, giving you a natural high, improves your circulation and reduces stress.
So, whether you choose to enjoy wild swimming or a trip to local outdoor pool, just remember to enjoy yourself and soak up the benefits of your time in the water.
Dive below the ice
Whilst scuba diving typically conjures up images of coral reefs and tropical fish, diving can also be enjoyed below the ice.
Divers, clad in drysuits, are tethered before dropping through a single entry and exit point in the ice, in order to explore below. The ice slows water circulation, letting debris settle on the depths of the ocean floor offering enhanced visibility. And because of the different climate to standard diving, you will have the chance to see a range of magnificent sea creatures – leopard seals, penguins and even whales.
A unique adventure for advanced divers that can be enjoyed everywhere from Alaska, across Scandinavia and Antarctica.
Try stand-up paddle boarding
If you're not ready to take the plunge, consider stand-up paddle boarding instead and reap the benefits of a full body workout, combined with the effects of the blue mind.
Surprisingly easy to learn, stand up paddle boarding can be enjoyed in the sea, on lakes, lochs or on rivers meaning there are plenty of clubs across the UK where equipment can be hired, from city centres to seaside hamlets.
If you're hoping to enjoy some paddle boarding on a weekend escape, consider heading to Cornwall, which is much quieter out of season but still enjoys sunny spells and gentle waves that are ideal for beginners. If you're more experienced, head for the white sand beaches and quaint coves of the Hebrides.
Snow kayaking
If you're a thrill seeker looking for something a little more high-octane, consider snow kayaking – an adrenaline pumping ride through fluffy snow, around berms, banks and bumps, topped off with a plunge into an icy pond.
Whilst snow kayaking is a fairly new sport, you can find dedicated courses across Europe, the US and Canada.
Alternatively, stick with a traditional kayaking trip offered at outdoor sport centres across the country. If you're keen to travel for the experience, head to Norfolk where you can enjoy sea kayaking on the beautiful North Norfolk coastline, or explore the Norfolk broads, 200km of navigable waterways and a protected wetland home to a host of wildlife.
Stay above water on a sailing trip
If you'd prefer to stick with a more traditional pursuit, consider a sailing trip. Whilst most people picture blue skies and a sun-soaked vista, there are plenty of reasons to enjoy a winter sailing trip.
If you're keen to learn a new skill, you can head to a local water sports centre and learn to sail at any time of the year.
Alternatively, consider chartering a skippered boat in the UK or abroad. Whilst you will need to ensure you're appropriately wrapped up, winter is a beautiful time to explore the beautiful UK coastline and offers up the chance to see a range of wildlife – think whales, seals and sea birds – you would miss at other times of the year.
Or, head further afield and enjoy the awe-inspiring backdrop of snow-covered mountains, cascading waterfalls and some of Europe's most dramatic coastlines in Norway. You may even be treated to a spectacular light show courtesy of the famed Northern Lights.
For more information or to charter your own boat for a winter sailing adventure, visit www.borrowaboat.com