Caxton Grill is the award-winning signature restaurant of St Ermin's Hotel. The light and airy 72-seat restaurant with a private dining room for ten overlooks the hotel's pretty courtyard garden and offers a mouth-watering selection of classic British dishes for lunch and dinner. Quality dishes and provenance are at the heart of the Caxton – with the focus of the menu being fresh, seasonal and locally sourced ingredients; including fruits, vegetables and herbs picked from the Hotel's very own rooftop Kitchen Garden.
Executive Head Chef at the St. Ermin's Hotel, Alexander Boyd prepares quality ingredients a number of different, creative ways to enhance their inherent properties and deliver real depth of flavour and harmony. Alexander has an undeniable culinary talent, flair and a wealth of expertise. Using the finest, carefully sourced and local ingredients – Alexander is committed to creating innovative menus throughout the hotel, whilst bringing an added touch of elegance to the stylish Caxton Grill.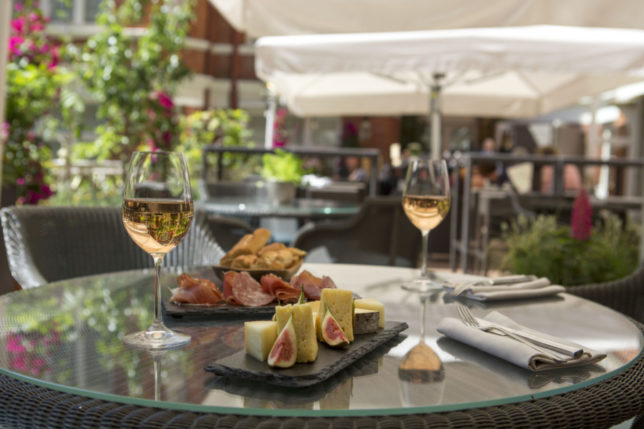 Having regularly served a plethora of high profile clients as former Executive Head Chef at The Mansion House, the official residence of the Lord Mayor of London – including the British Royal Family, Alexander's attention to detail is unsurpassed. His menus seamlessly combine elements of fine dining, with modern culinary techniques and classic flavour combinations.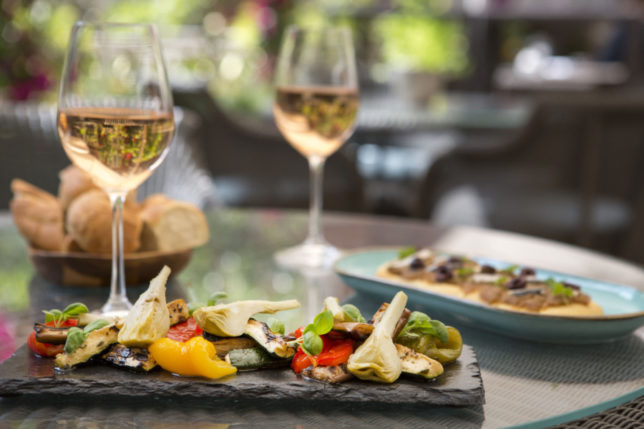 Well respected within the industry, Alexander has acted as a mentor to many of his former staff, sharing his faultless, innovative techniques and his passion for working with quality local suppliers to source the freshest seasonal produce. Putting this into practice, Alexander has already begun to utilise the St. Ermin's Hotel's own honey, produced by its 350,000 Buckfast honey bees gathering nectar from the nearby royal gardens of St James's Park and Buckingham Palace.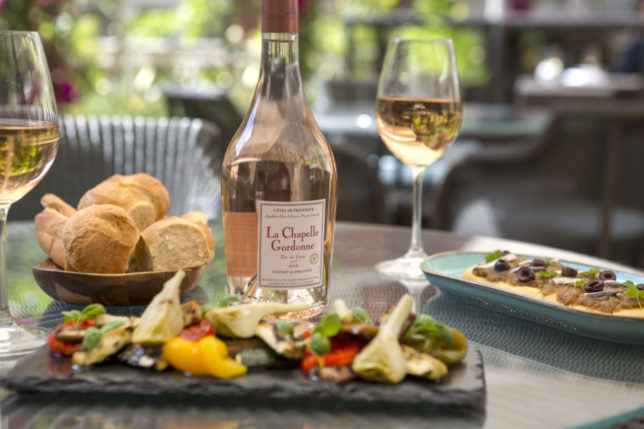 Alexander also makes the most of the hotel's thriving Roof Kitchen Garden, incorporating the homegrown fruits, vegetables, honey and herbs into his inspired new afternoon tea and Caxton menus. We started the meal with homemade bread with a tender crumb and scrumptious crust. The whipped butter was smooth and creamy, flavoured with a hint of Dill.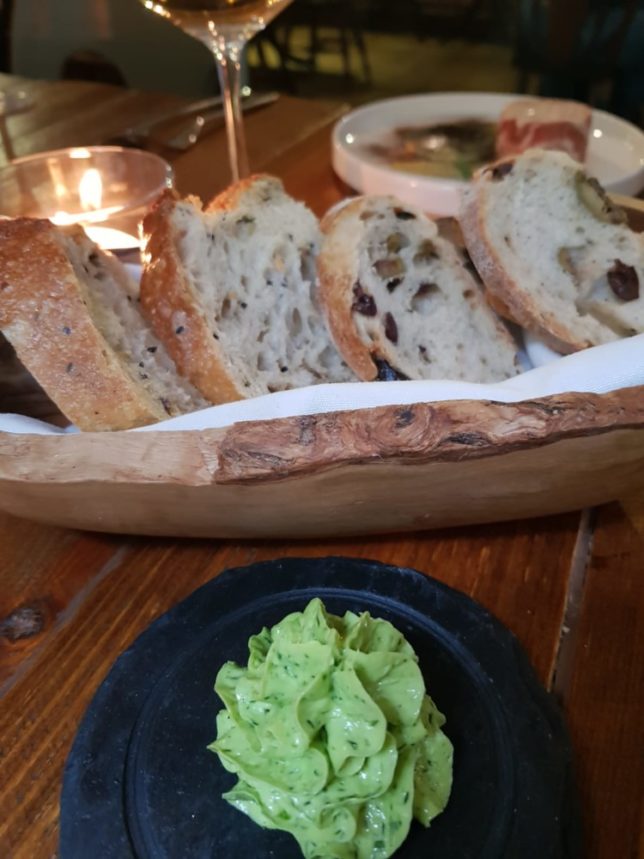 The Smoked Chicken Terrine with sweetcorn mayo and charred baby corn was a pleasure to eat. Beautifully constructed, the smoke flavour was subtle and the meat satisfying. The sweetcorn mayonnaise and charred baby corn added a sweetness to the dish producing a winning starter.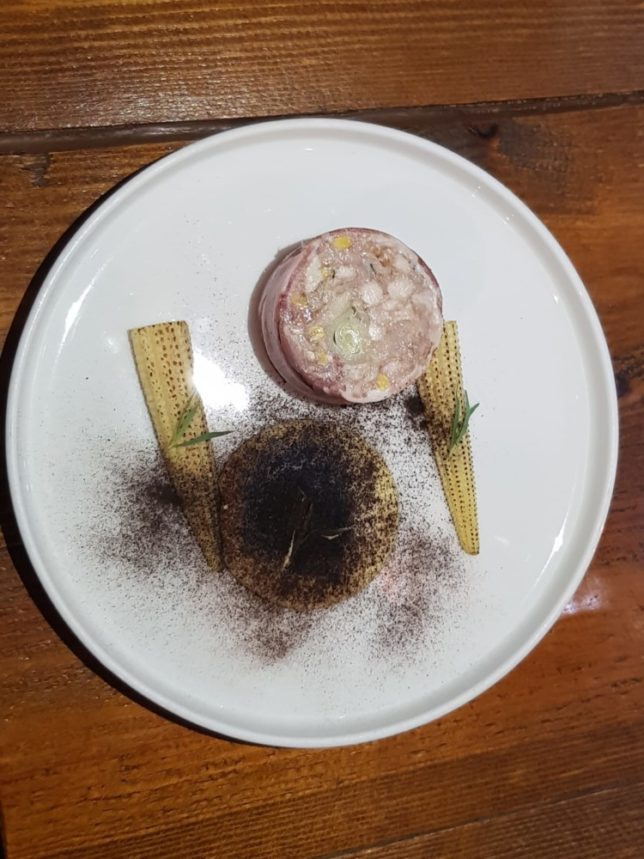 Pan-fried hand-dived Scallops were a decent size and came perfectly cooked. Served with courgettes and their flowers added a lovely dimension to the dish.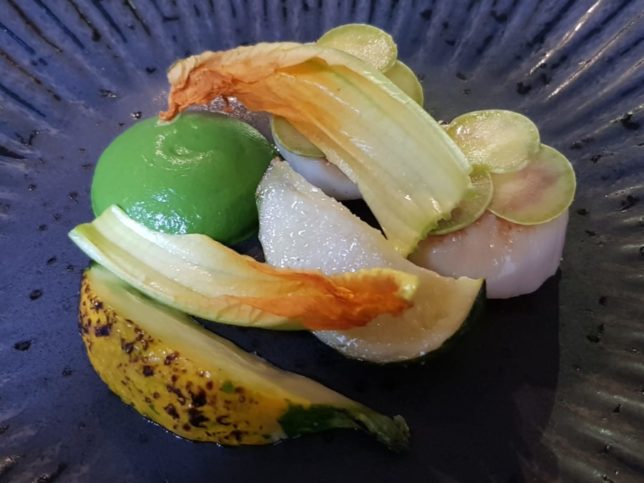 Meat lovers will rejoice at the Lamb Belly with mandarin 40 hr creation served with rainbow chard and blackened sweet potato mash, spring onion broth and added foie gras! The lamb had a meaty flavour and contrasted well with the mandarin and the foie gras added an indulgent element to the dish.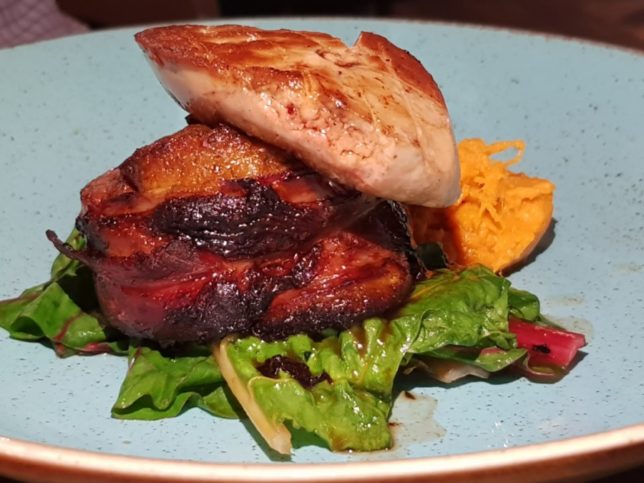 Cooked to perfection on the Josper Grill for a juicy and tender result, the British Aberdeen Angus 35-day dry-aged rib-eye from Scotland was ordered medium rare with french fries tossed in Parmesan Reggiano and white truffle oil. The steak was served with St Ermin's steak sauce and topped with foie gras. Another meat lover's paradise on a plate!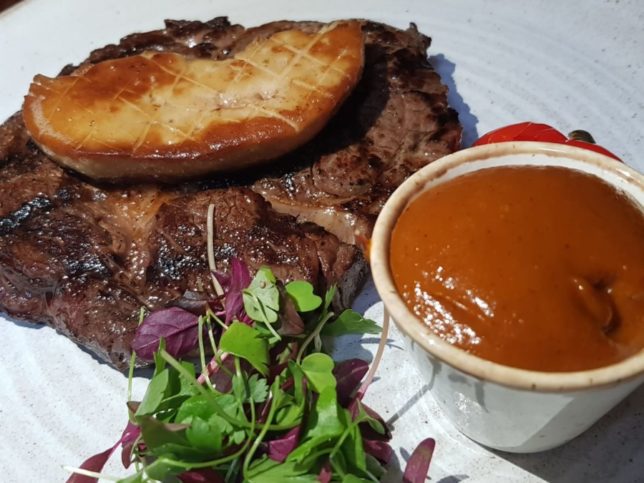 Who could resist this side of Macaroni Cheese with four kinds of cheese? A must-try dish for cheese lovers.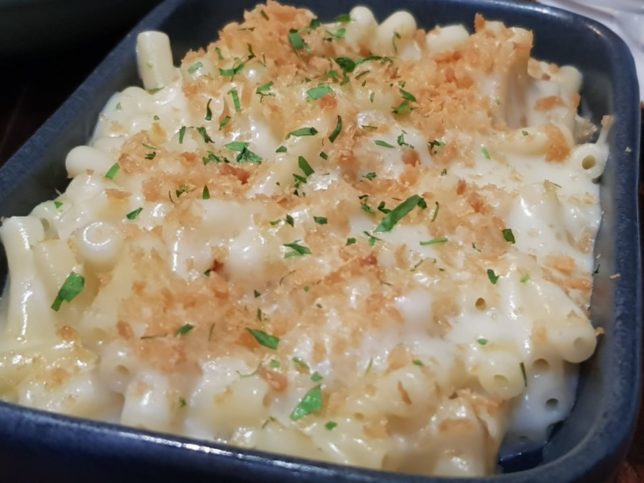 To round off the meal, a must-try dessert is Whisky Eton mess with yoghurt foam and strawberries. What a fantastic way to finish!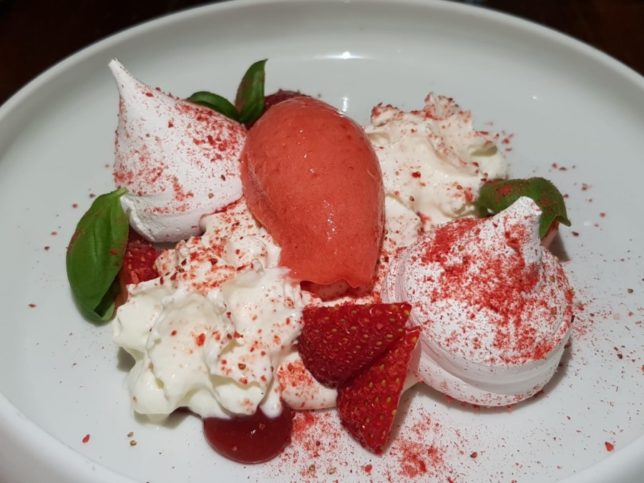 Another sweet treat worthy of recommendation is the Lime Chiboust with brown sugar jelly, rum and mint sorbet. It tastes even better than it looks.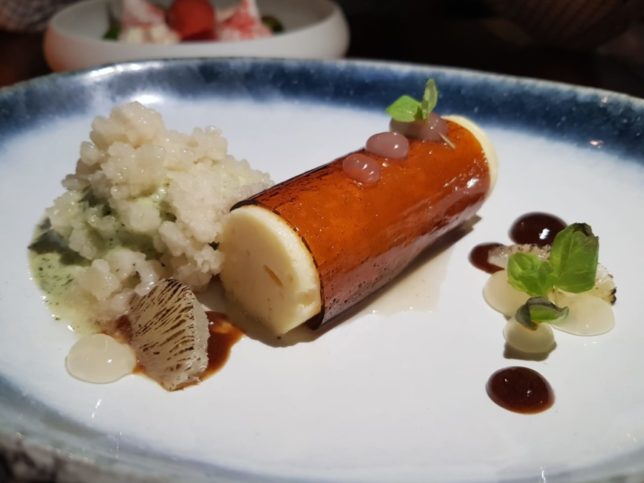 The relaunch of Caxton Grill has made the steakhouse concept stronger and there is more inspiration from and use of the wonderful fresh produce from the hotel's rooftop garden which now has a full-time gardener looking after it. The garden is proving to be very successful this season with lots of delicious tomatoes (which are used throughout the menu even down to the homemade BBQ sauce) garden salad, herbs (used throughout the menu including Chimichurri steak sauce) and of course an abundance of summer fruits including strawberries, raspberries all used throughout the hotel from cocktails, to inspiring the Gardener's Afternoon Tea as well as the desserts served in the Caxton Grill and on the Provence Terrace.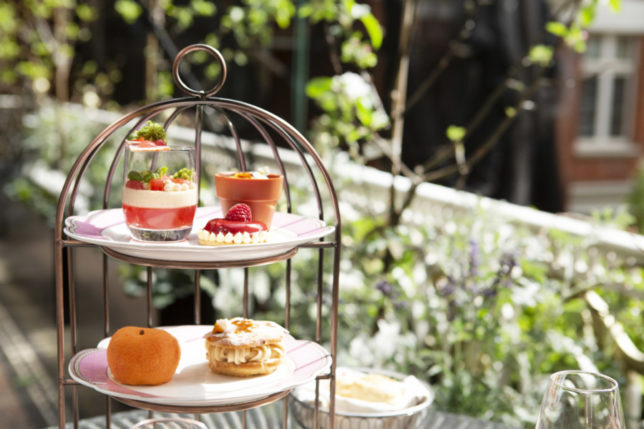 Caxton Grill
St Ermin's Hotel, 2 Caxton Street, London SW1H 0QW
0207 227 7777
www.caxtongrill.co.uk
@sterminshotel #CaxtonGrill