Winter is a time of comfort and bringing people together, and what better way to do so than with food!
As the days get darker and the temperature starts to plummet, we're embracing the​ Warmth of Winter​ through moreish dishes, fiery spices, and the heart-warming joy of spending time with loved ones. Chinatown is the perfect destination for steamy soups, hearty hot pots and lavish laksas, all best enjoyed in good company.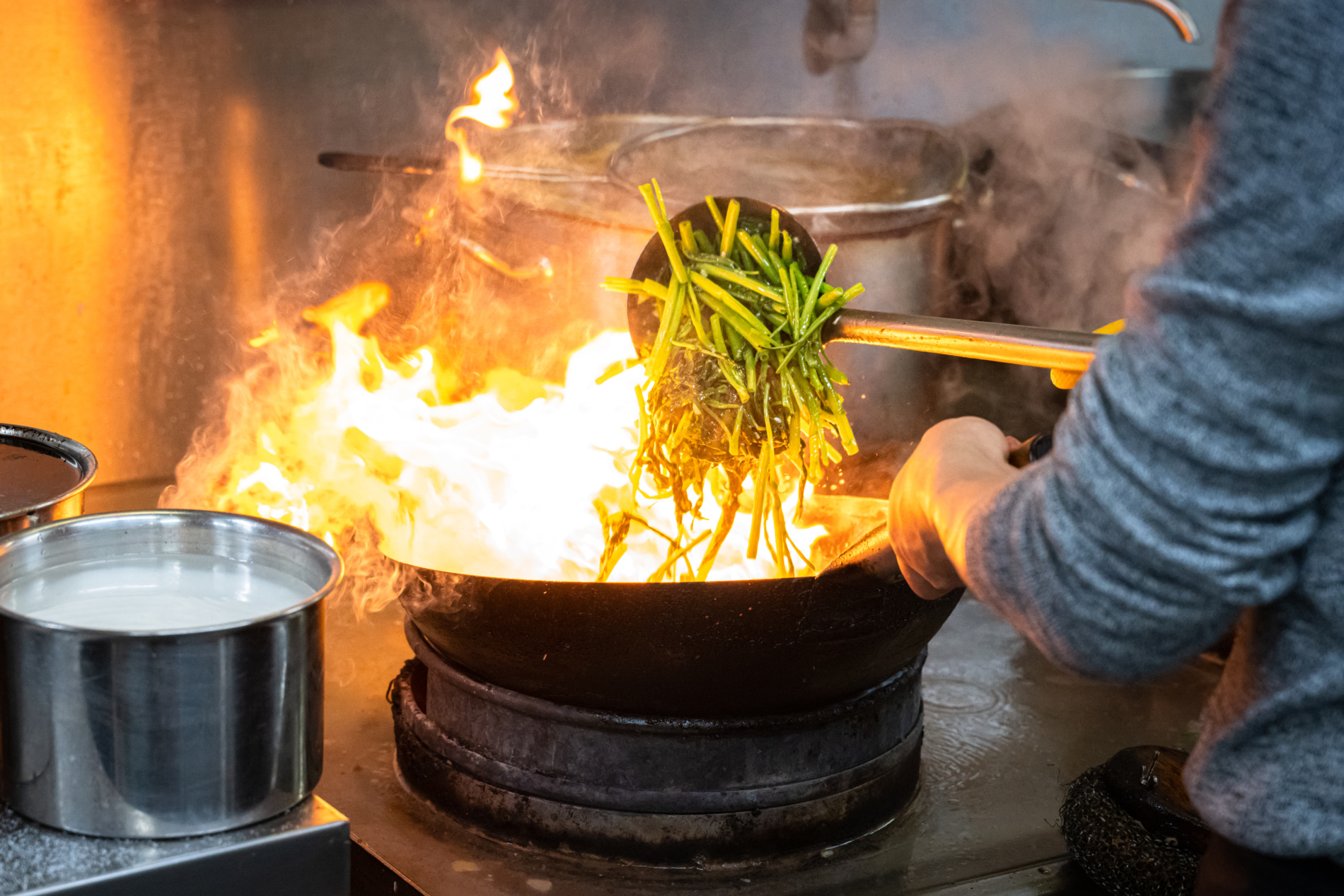 Winter Solstice, better known as the Dongzhi Festival "the arrival of winter" – falls on the shortest day of the year, usually between 21st- 23rd​ December. During the festival there are celebratory dining customs in different regions of China, with dumplings and glutinous rice balls being the most popular dishes. As well as foods like lamb, wontons, and ginger, which warm the body on bitter cold days.
Although the​ festival originates in China, many ESEA regions celebrate the occasion by coming together with loved ones to eat festive, seasonal, and hearty dishes. Today,​Dongzhi​ is celebrated by Chinese, Taiwanese, Japanese, Korean, and Vietnamese people around the world.
One way to see in the Winter is to get together and warm the senses with some of the best Winter dishes, desserts, and drinks in Chinatown. We went to New China to try some tasty bites but the great thing about China Town is you are spoiled for choice.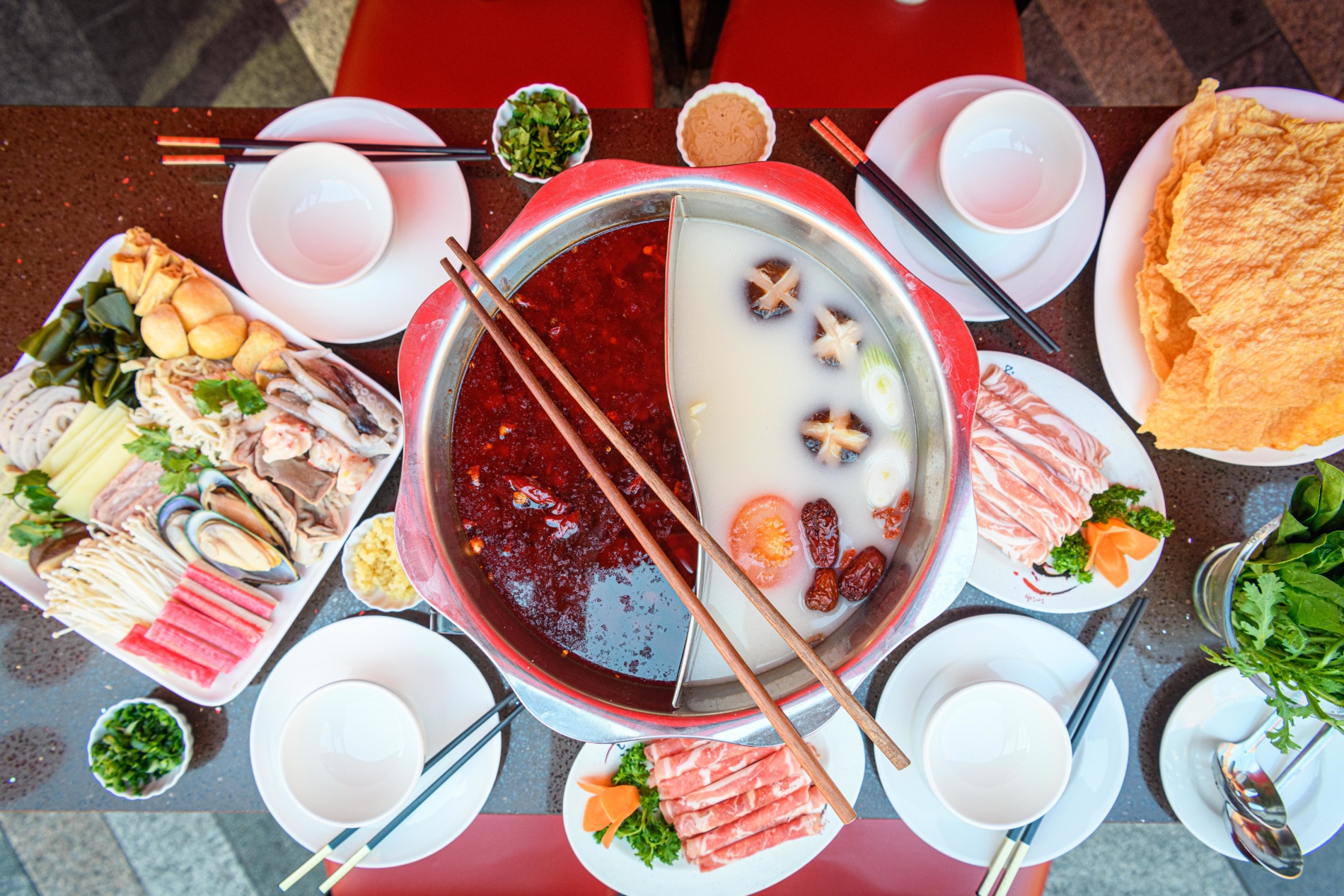 If you want to steam things up with broth bowls and cosy cups then Winter is just the season for hot pot! a Hot pot is a great choice as a warm, comforting, and social meal to enjoy with friends and family. Hot pot consists of a large steaming bowl of broth that sits in the centre of the table; meats, vegetables and noodles are then submerged into the soupy bath and cooked to your preference. New China reportedly has some of the best hot pot in town and at New China make sure to sit downstairs for some amazing Hot Pots as the largest traditional ones are served downstairs. Upstairs you can get a slightly different Seafood hotpot (that is already cooked for you) and again warms every nerve, muscle and fibre of your body as the cold nights draw in without resorting to chilli. Winter Hot Pot is perfect to warm you right to the tip of your toes but don't get them confused as they are very different styles of eating.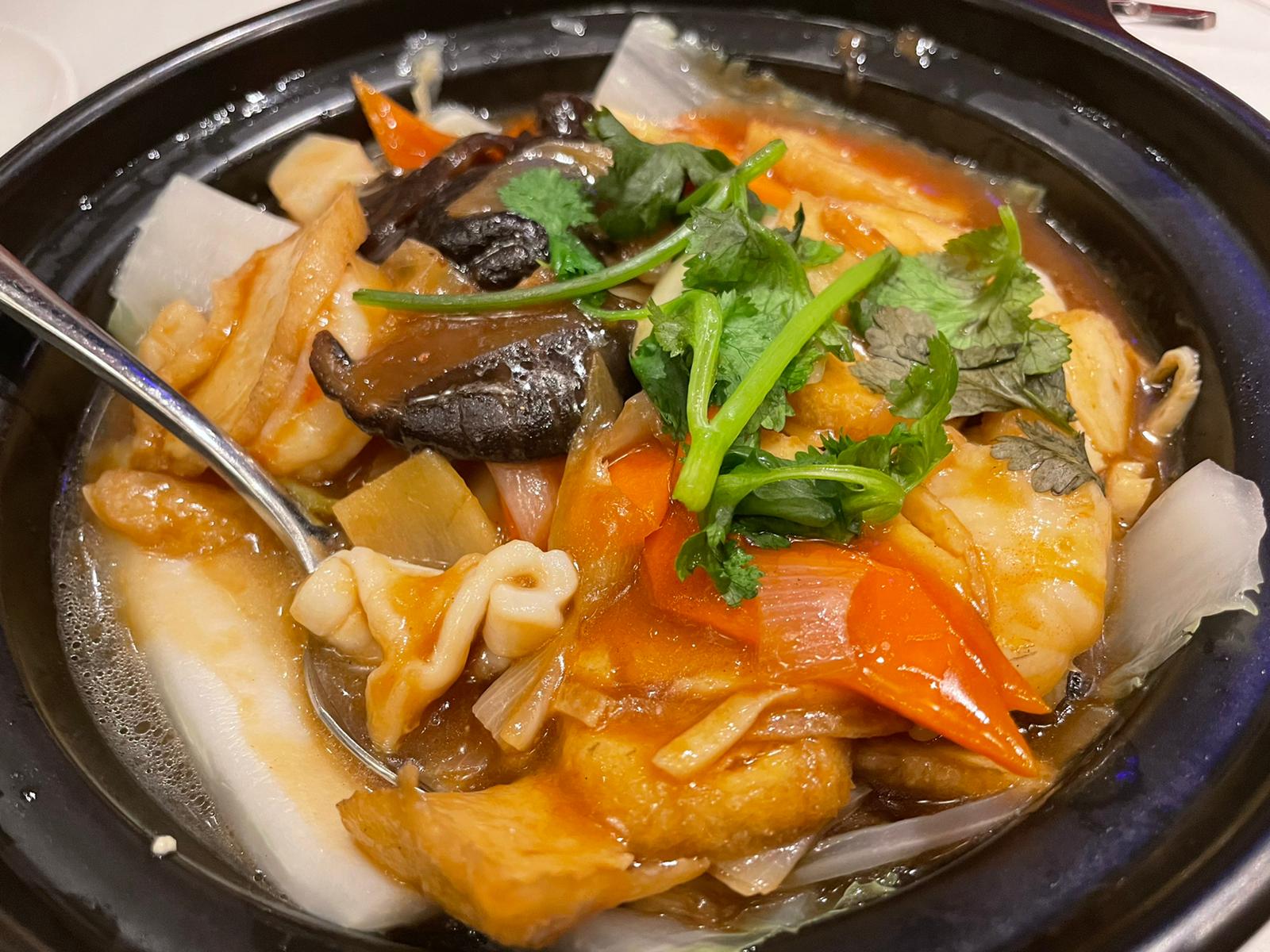 Another warming dish is Pho. A fragrant Vietnamese soup dish consisting of broth, rice noodles, herbs, and meat.​ Savour and slurp on​ Viet Food 's Rare Beef Pho; with wafer thin slices of pink beef that slowly cook in your hot soup.​ Alternatively Pho & Bun​ also offers a selection of meat, seafood, and tofu Pho for you to choose from and devour.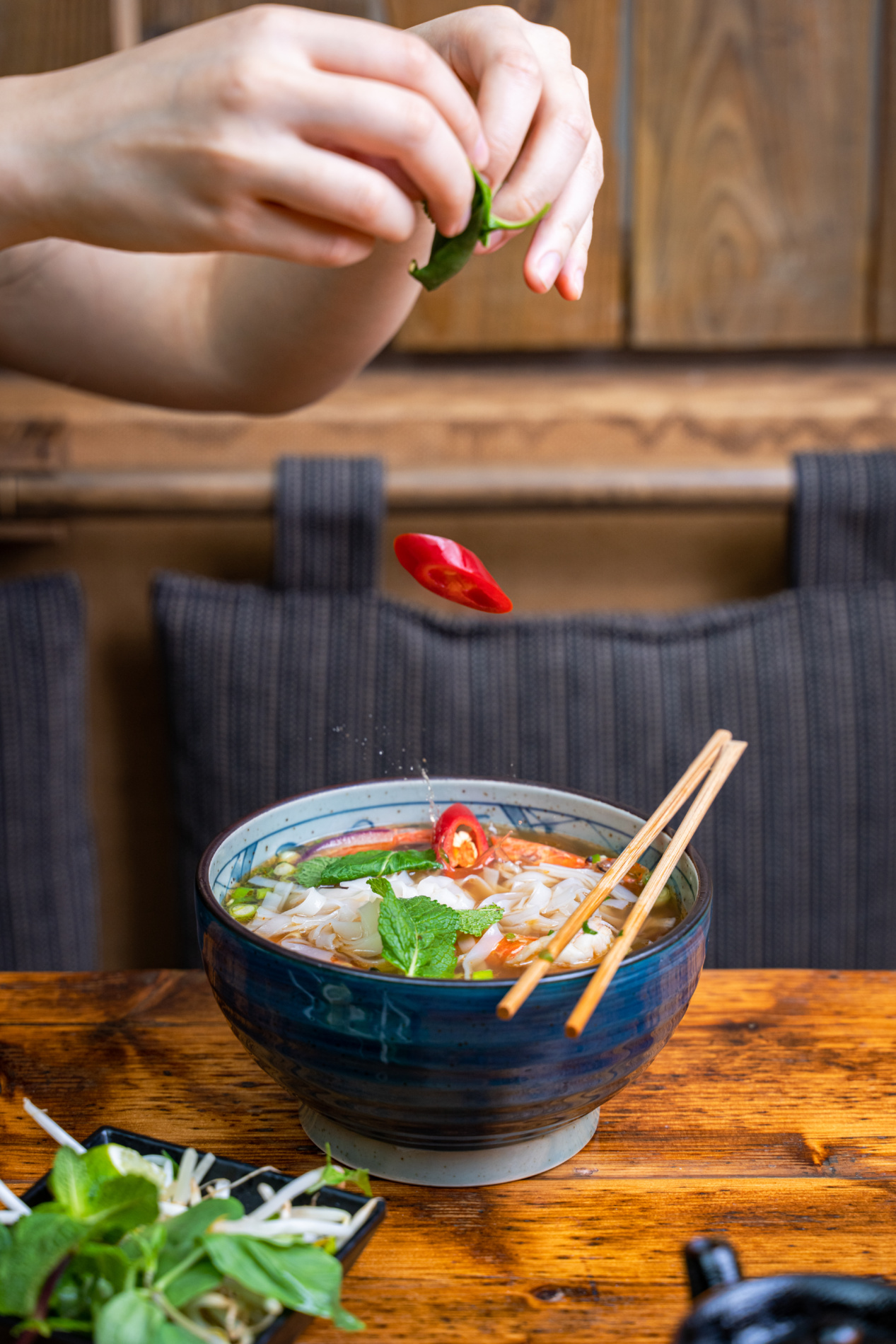 ​To finish off the trio of winter warming dishes is the Laksa which is a popular Peranakan spicy noodle soup. Peranakan culture is based in Southeast Asia and is a mash-up of Chinese, Malay, and Indonesian influence. You can lap up the finest Malaysian laksa in Chinatown at​ C&R Café, which serves up a delicious Penang Assam laksa with a perfumed lemongrass broth.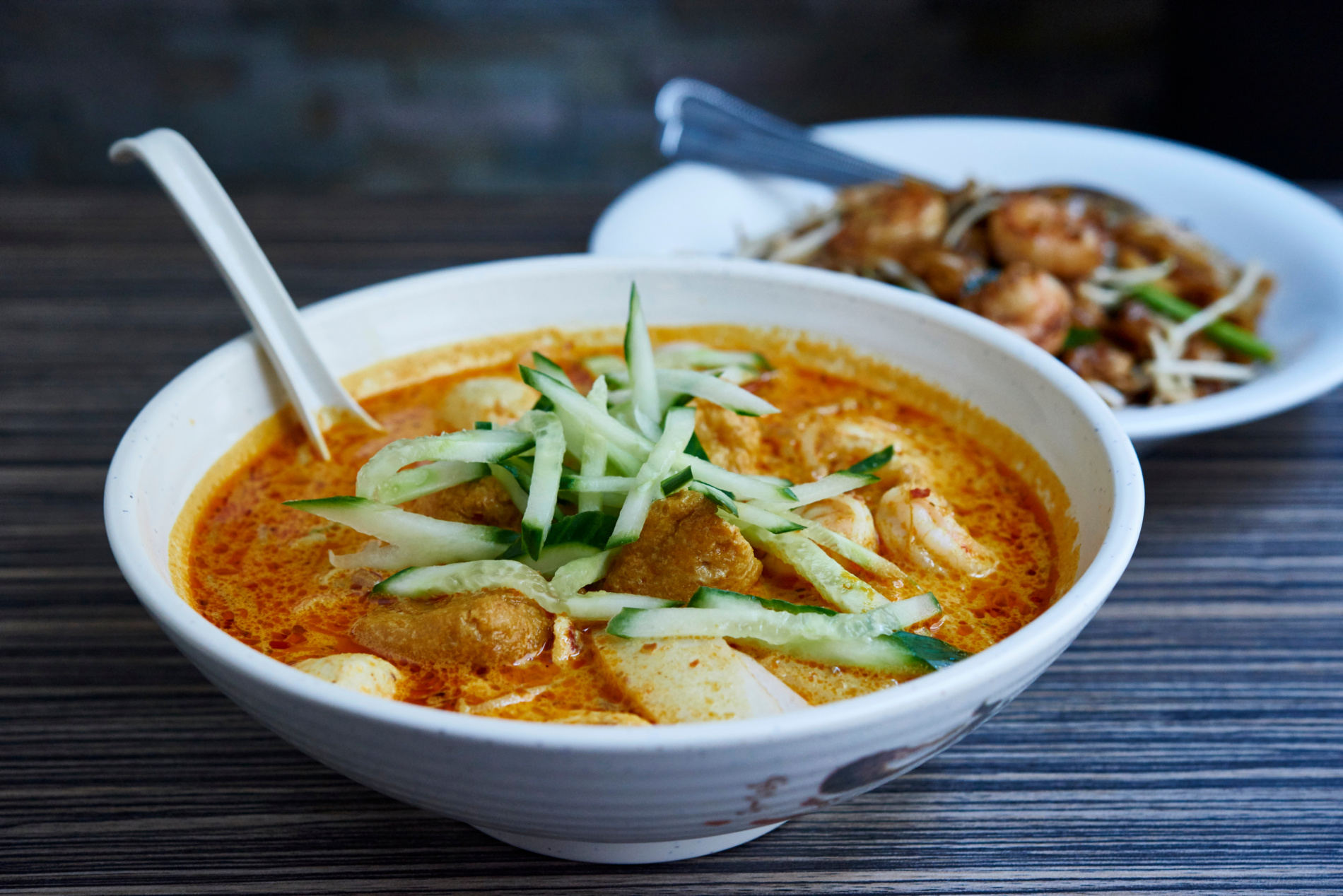 If curries are more your thing, turn up the heat with Rasa Sayang's popular Beef Rendang, a dry curry with tender meat and plenty of red chilli. Rendang is one of our favourite dishes to enjoy when in Indonesia.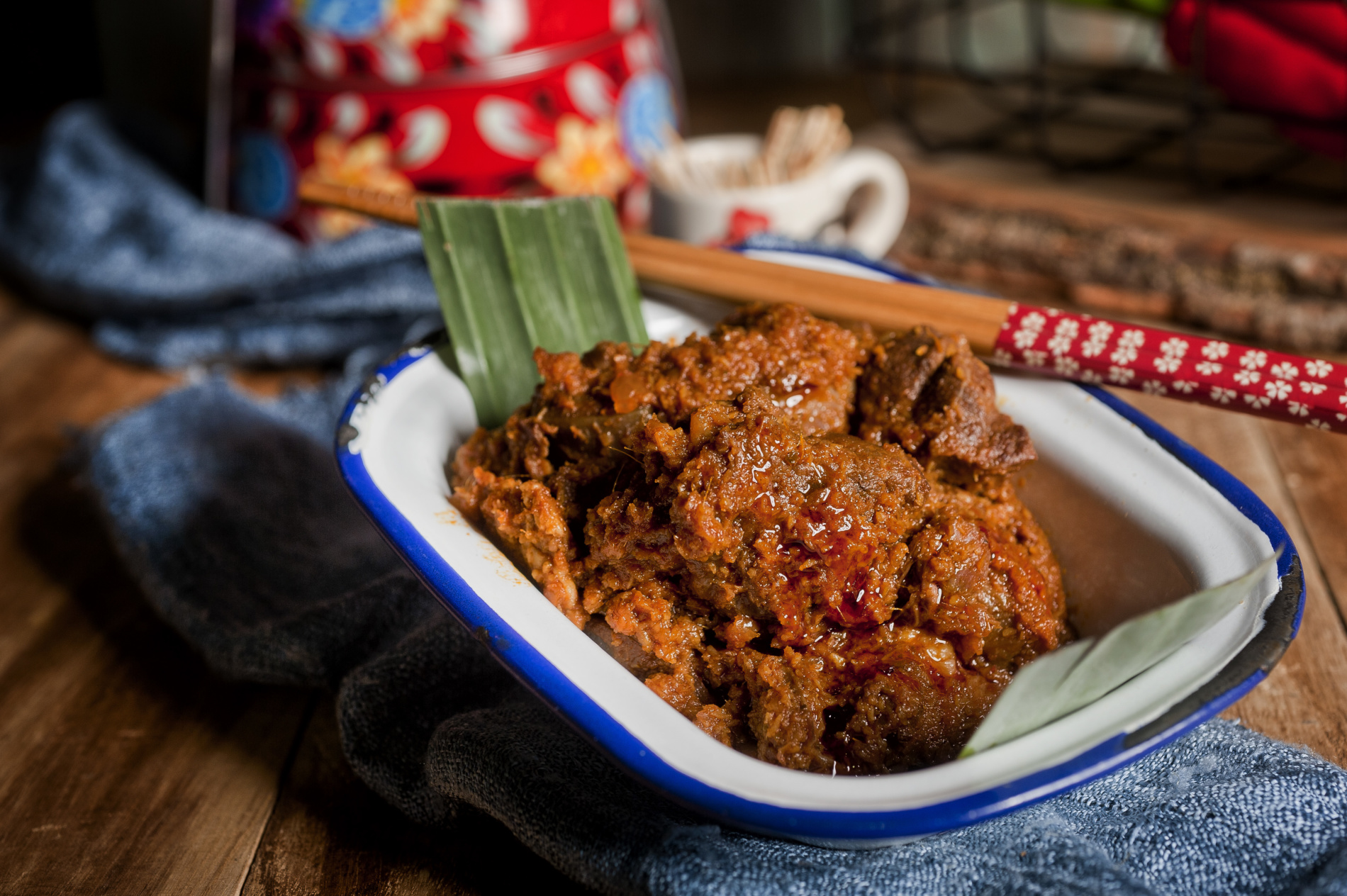 Spices are fundamental in ESEA cooking and during these Winter months, essential for giving warmth and flavour to dishes.​ If like us you can handle your chilli or you're partial to the kick of Sichuan peppercorns, you're sure to feel the heat.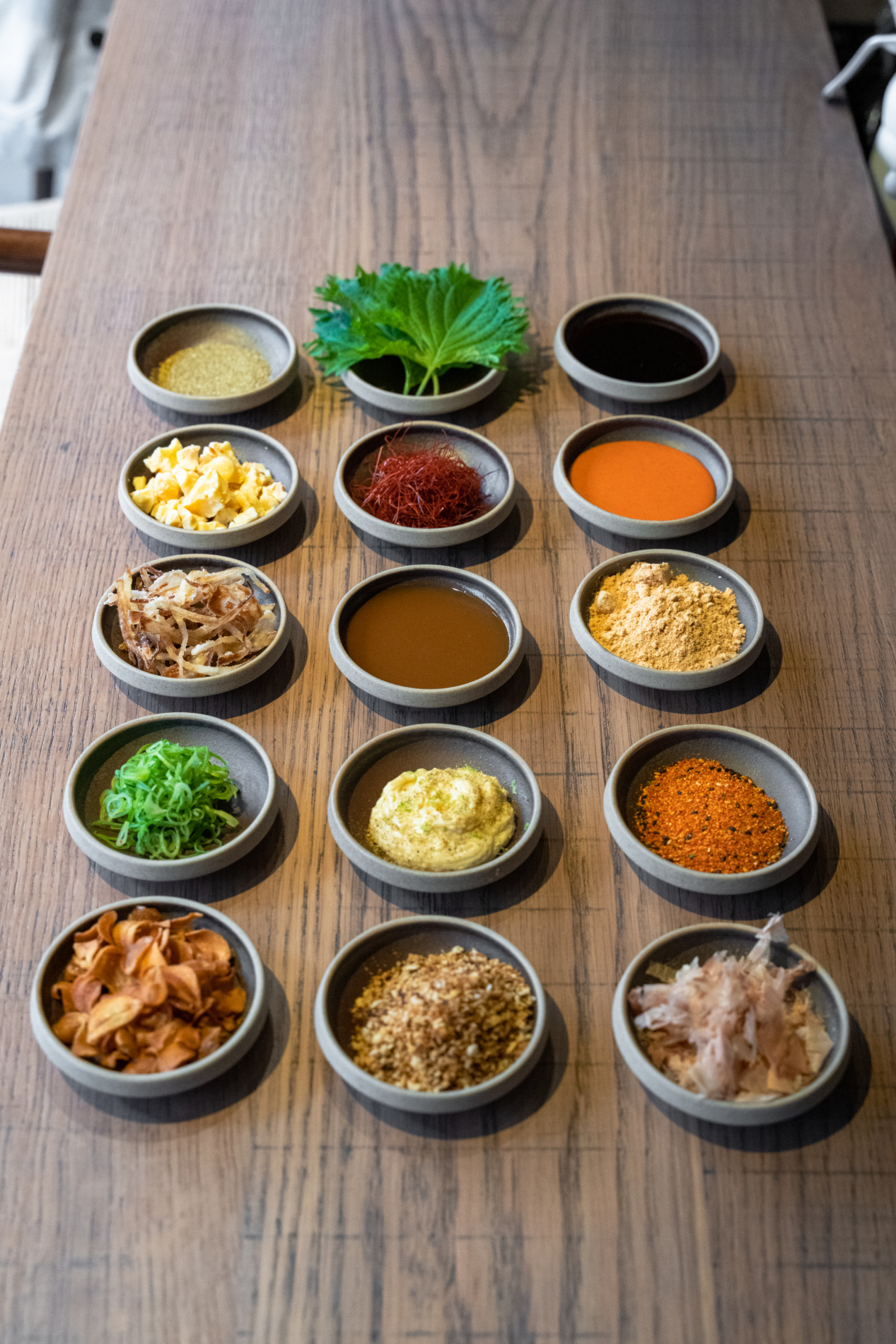 Suggested dishes from New China include sizzling Schezuan dishes of either Prawn, Chicken, Beef or Scallops. If you aren't a fan of chilli then take it down a notch with a Sweet and Sour Dish. These dishes are a generous size and we highly recommend the prawns in any sauce as they are soft, flavourful and just cooked to perfection no matter the dish.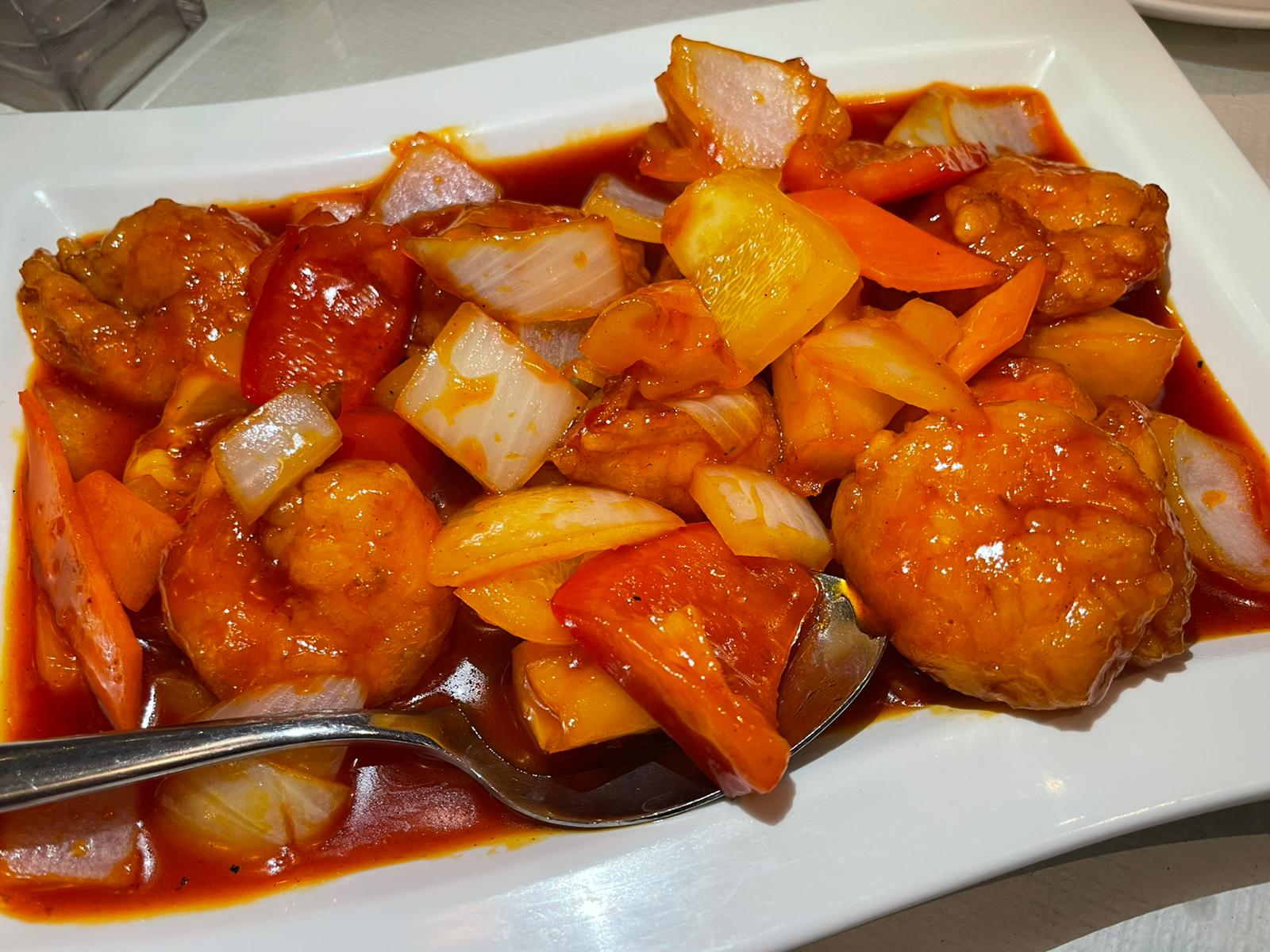 If you just want a milder pepper, you can't go wrong with a classic salt and pepper deep fried dish. Traditionally served using Squid, New China suggested to go off menu with Salt & Pepper Prawns which was an absolute winner.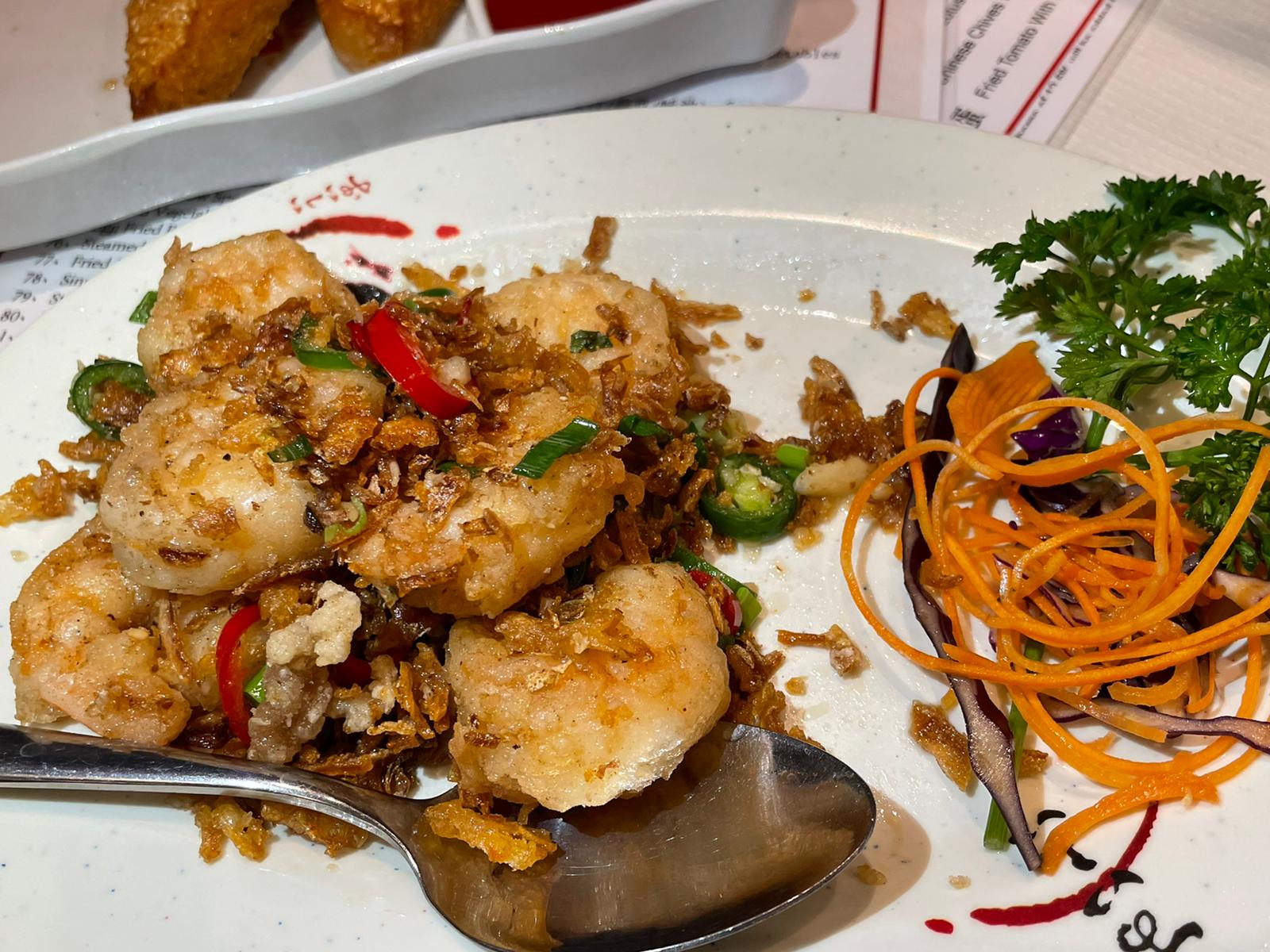 Winter is all about comfort and how better to comfort yourself than by some familiar dishes that you can share. From dumplings, to pork buns, to sesame prawn toast, capital spare ribs and of course the classic aromatic peking duck there are traditional dishes you will want to order time and time again to share with your family and friends.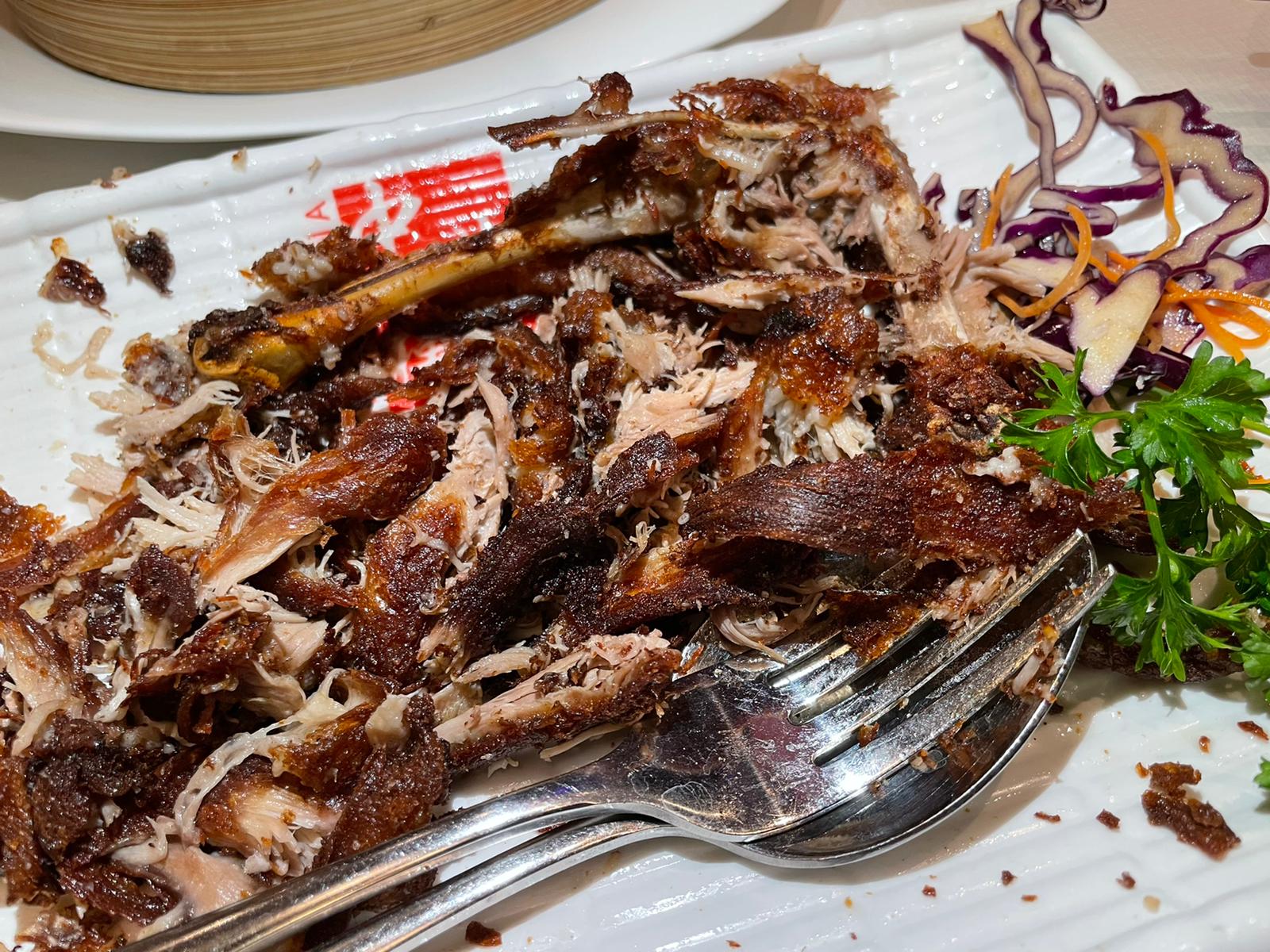 New China's prawn toast has a very thick layer of seafood topping and a lightly toasted sesame. Expertly crafted and a cut above, this is one staple to definitely order.
We tried the New China Dumplings which were fine as part of a sharing appetizer which included the traditional Har Gow and Sui Mai but if you are extremely into dumplings which is a staple Cantonese dish enjoyed all year round, then these steamy bite sized parcels of joy can be found in their element at Dumplings' Legend​ who also have Spicy Duck Dumplings, seasoned with Sichuan peppercorn, and juicy chilli.​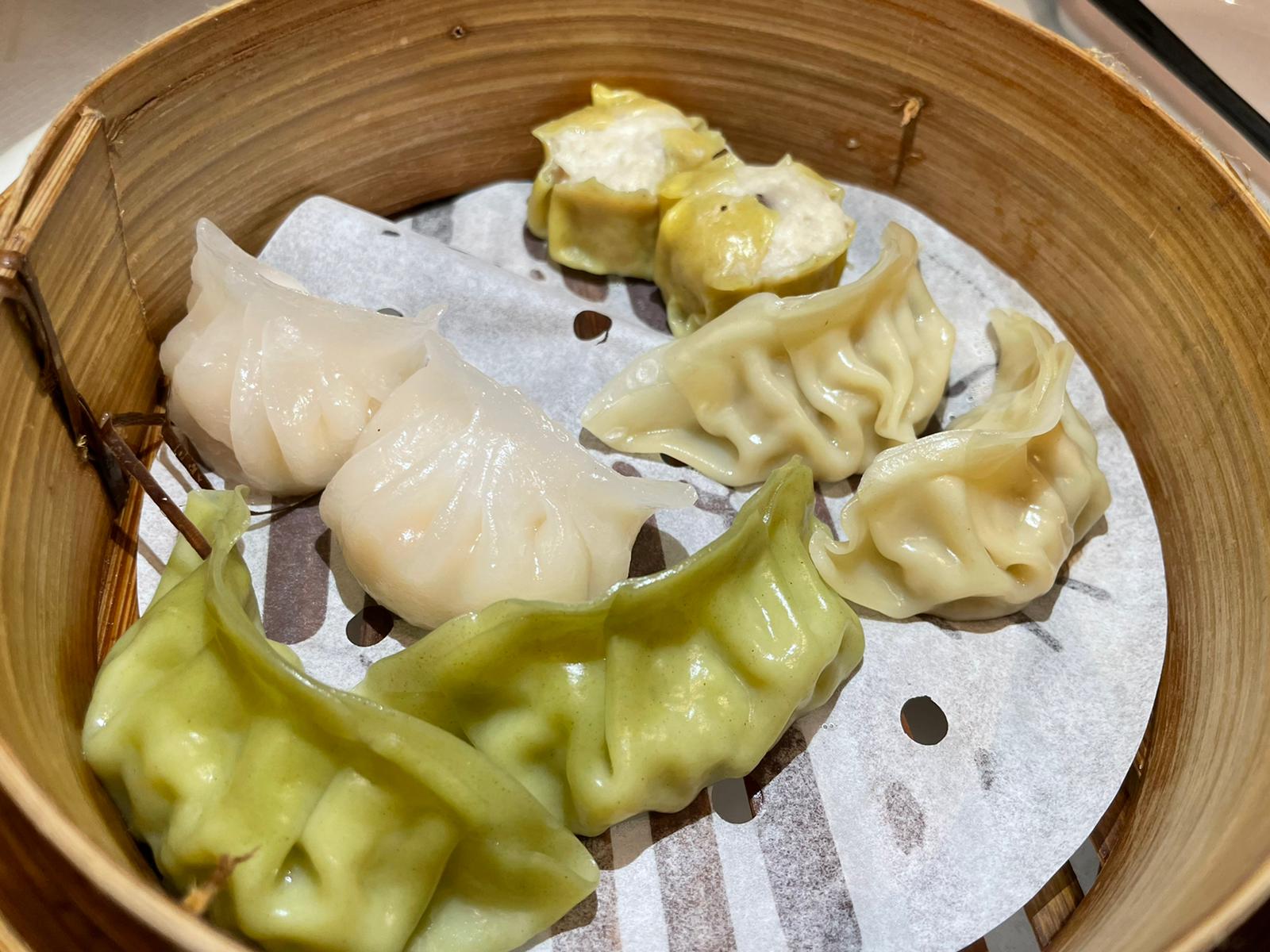 Less dumpling more noodle lovers we love the fact New China does every noodle your heart desires including Udon, Ho Fun, Vermicelli not to mention their fabulous rice dishes. We highly recommend choosing a noodle dish to comfort you as you realise Winter is Coming!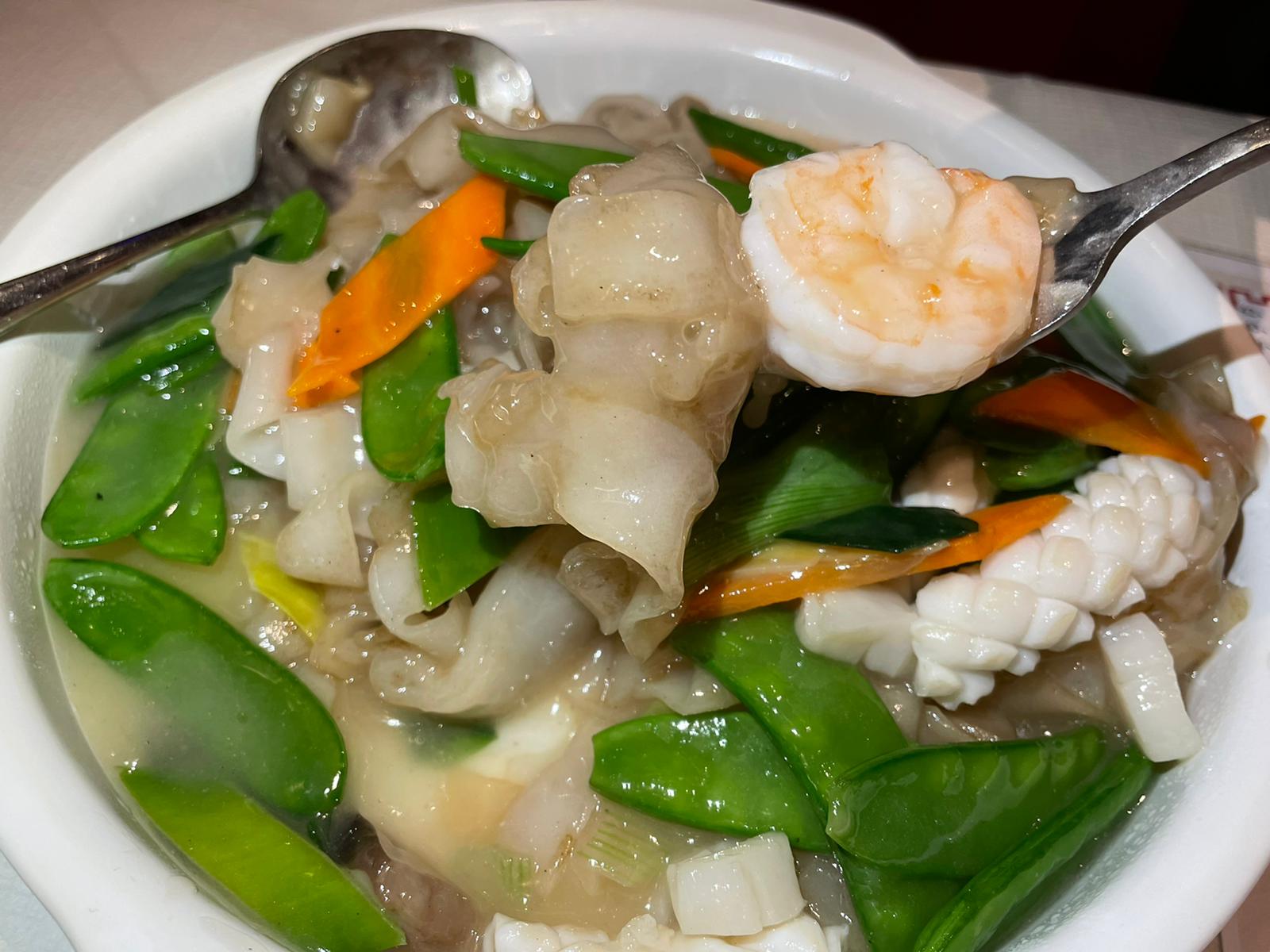 Douhua – otherwise known as tofu pudding – is a popular dessert served in Chinese dessert cafes, made by coagulating soy milk into soft curds. Typically served hot with a sweet ginger syrup. Give it a try at Five Friends Desserts.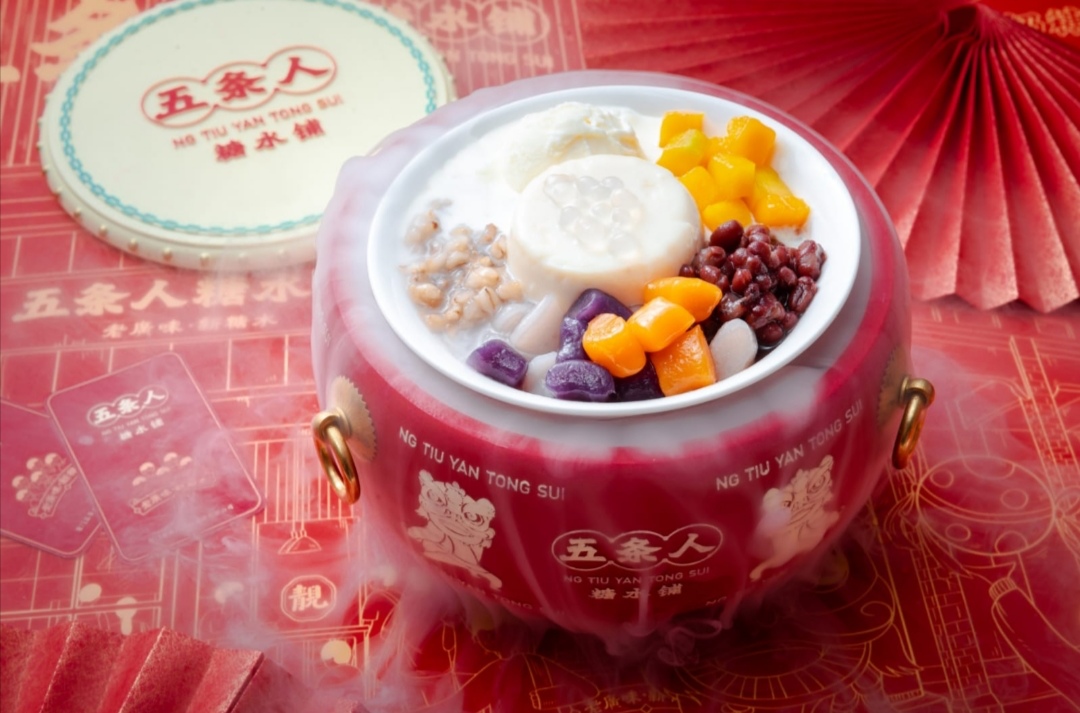 To warm your palms as you wander through Chinatown, sip on piping cups of joy. If you fancy a brew, Chinatown has a vast offering from traditional to loose-leaf teas including Plum Valley which has an extensive menu of floral teas.
Head over to 'Dessert Alley' to enjoy a toasty Hojicha Latte at Tsujiri or for something a little more indulgent and kid friendly, stop by Filipino bakery Mamasons for their Ube (purple yam) hot cocoa.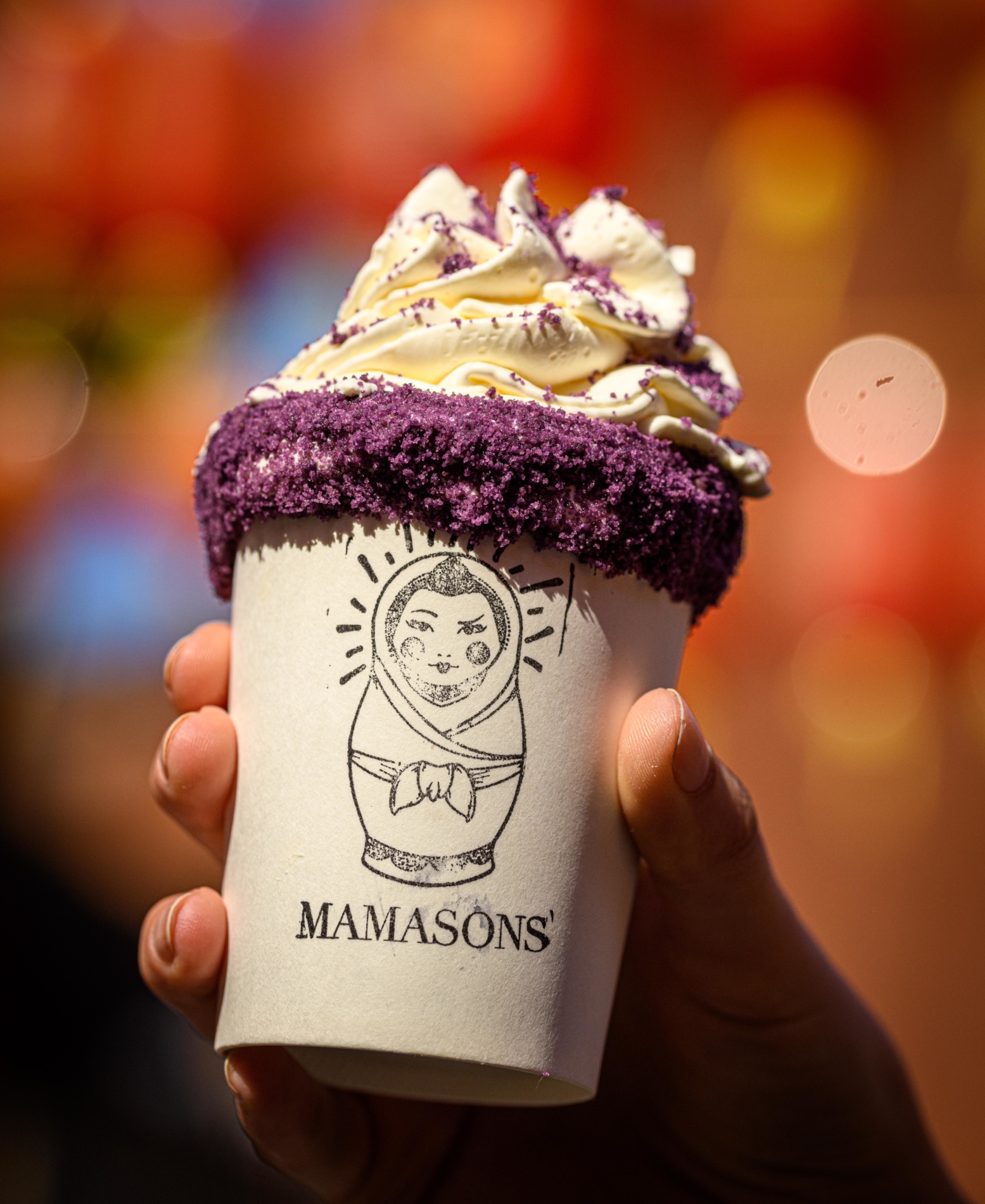 For those who are really brave and think they can recreate this at home, look no further than Chinatown's specialist ESEA supermarkets including​ See Woo​ and​ New Loon Moon​ stock fresh and dried spices so you can have a go yourself at preparing and cooking with them at home. For something a little bit different, Black Cardamom is widely used across China, and enhances the flavour of meat and fish with a distinct smoky camphor aroma.​ Commonly mistaken with ginger, Galangal has a peppery, citrusy flavour and is used as either a herb, seasoning, or spice in Asian cuisine. Macaw pepper is perfect for adding both a fresh citrusy aroma and spicy taste, often used in Taiwanese cooking.
To discover more of what's on offer in Chinatown this winter, please visit chinatown.co.uk
New China
48 Gerrard Street, Chinatown, London W1D 5QL
020 7287 9889
www.new-china.info