As the cost of living rises, Honest Burgers is serving up its most affordable burger to date.
The brand-new SMASHED by Honest burger offers a lighter option from £8.50 including chips across its 43 restaurants up and down the country.
The burger is big on flavour thanks to the way Honest's signature beef patty is smashed and cooked into the grill, locking in the juices as it's seared.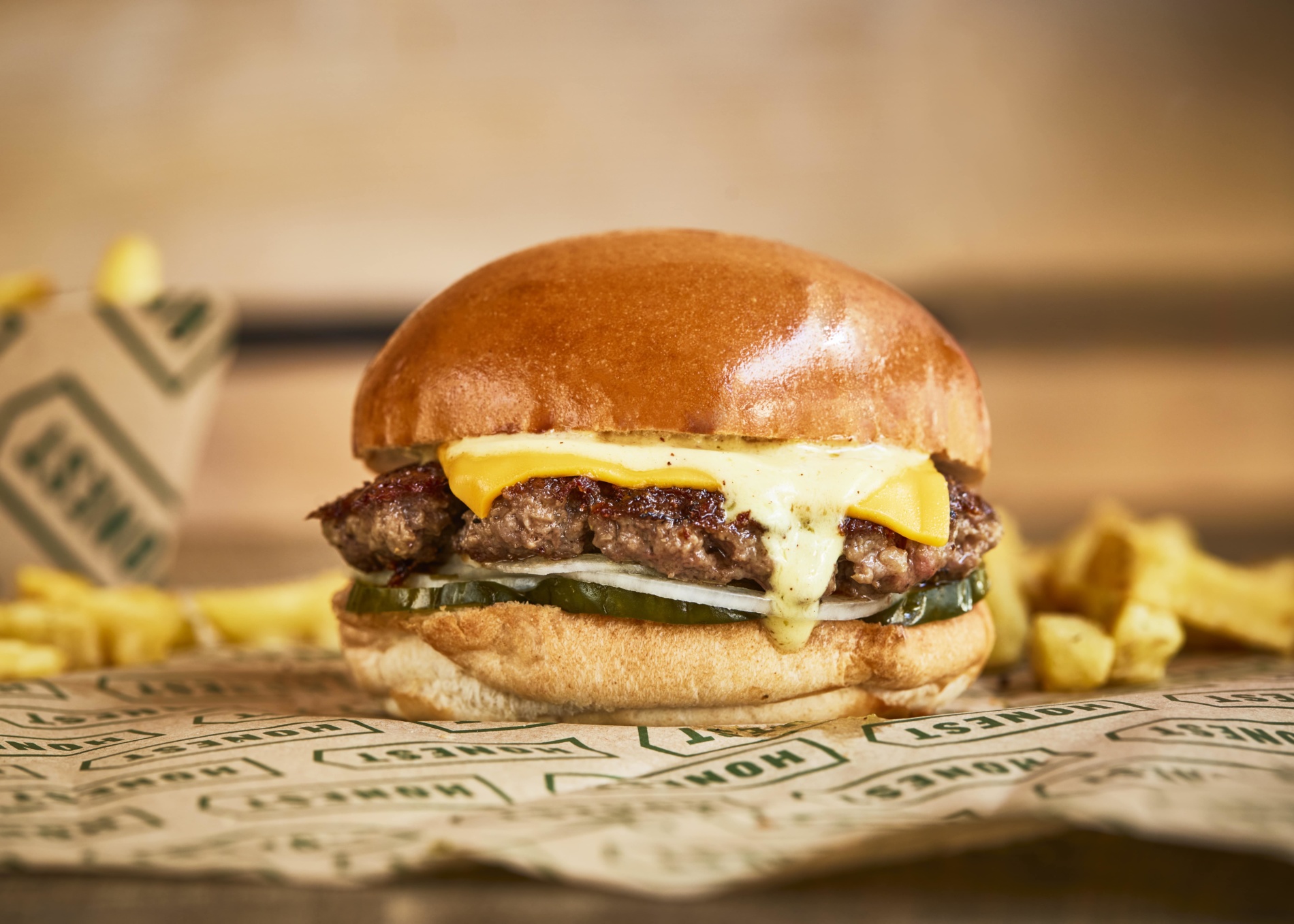 Inspired by the popular speedy serves in North America, the SMASHED by Honest burger cooks in less than 2 minutes offering a lighter, lower calorie burger ideal as a lunch option or for those looking for a tasty bite on the go.
As with all its beef burgers, SMASHED by Honest stars its trademark homemade British beef patty. This sees the beef chopped rather than minced, holding in the flavour and keeping the meat coarse and tender so it cuts like butter.
Each patty is topped with brown butter mustard mayo, American cheese, white onions and pickles, which comes served with a portion of Honest's signature homemade rosemary, salted chips. Diners can upgrade their SMASHED burger, adding bacon for £1.50 or a doubling up their beef patty for just £2.50 more.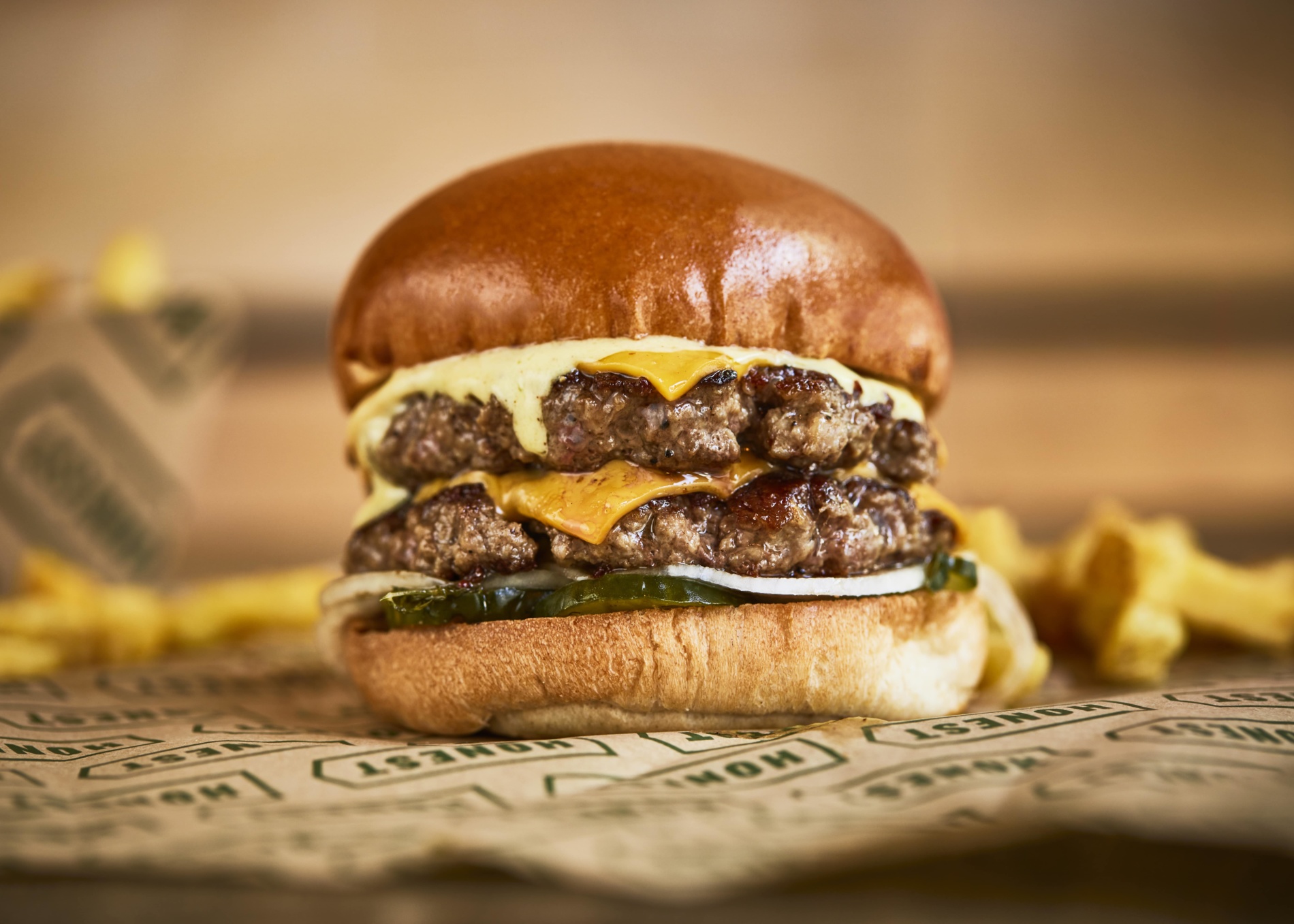 Tom Barton, Co-founder of Honest Burgers, said: "We're incredibly excited to be launching SMASHED by Honest to our customers. We know that lots of people are looking for more affordable options right now, whilst still wanting to eat top quality food.
"This brand-new burger is our best value to date and the way our chefs smash and cook the patties on the grill means we've created a lighter, even juicer burger that's ready in minutes. We can't wait for people to tuck in and have a taste!"
In addition to the new SMASHED by Honest burger, there's a burger to suit every taste and lifestyle at Honest Burgers from committed carnivores to virtuous vegans.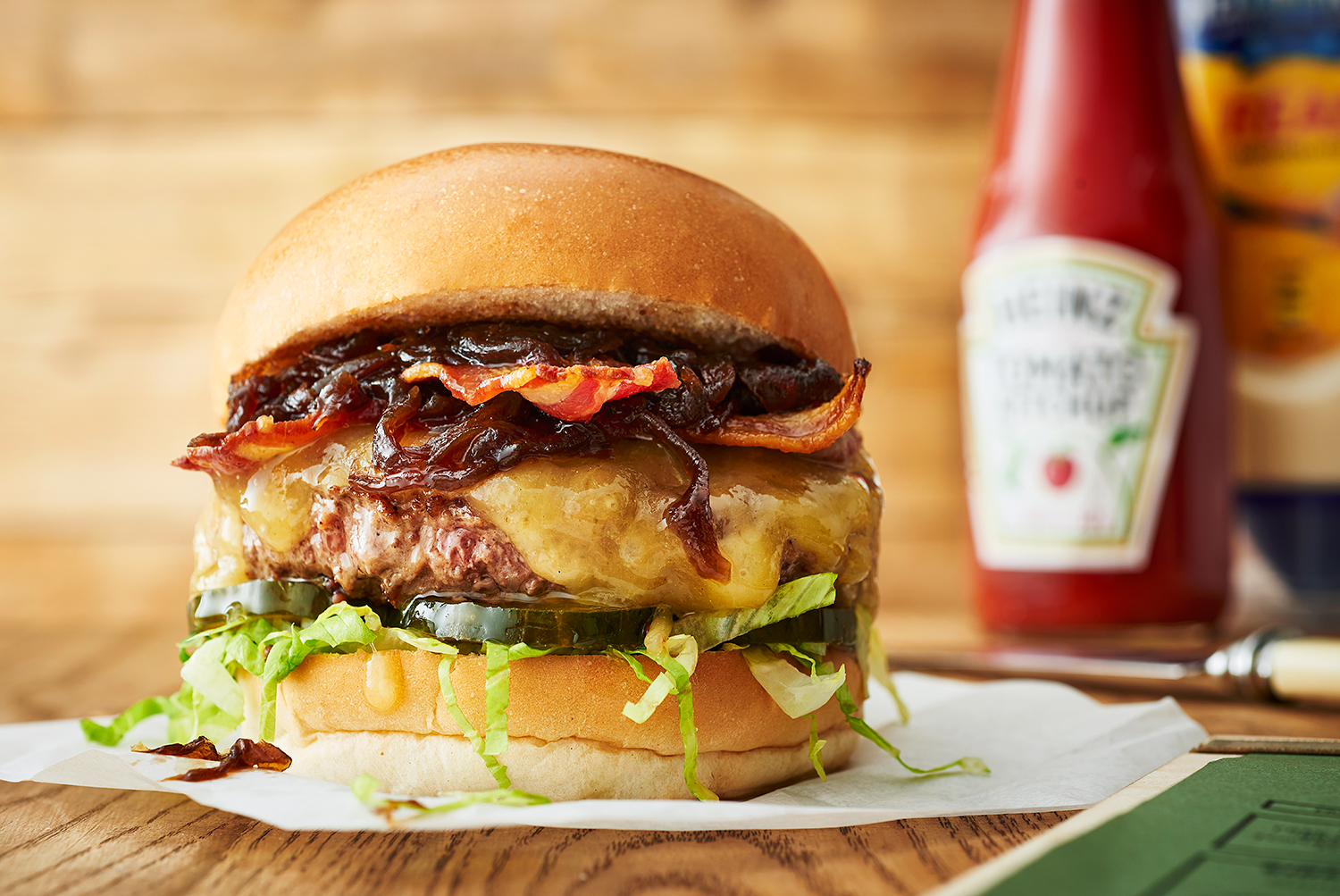 The November special is the decadent Truffle burger (£14 including a side) comprising of an Honest beef burger, taleggio cheese, smoked streaky bacon, white truffle mayo, truffled shoestring fries, rocket and pickles. For fans of gastronomy, the collaboration with Truffle Guys to create a burger topped with very truffly mayo thanks to Truffle Guys' White Truffle Oil and the truffled shoestring fries with a shake of their Signature Truffle Dust, is a match made in gastro heaven!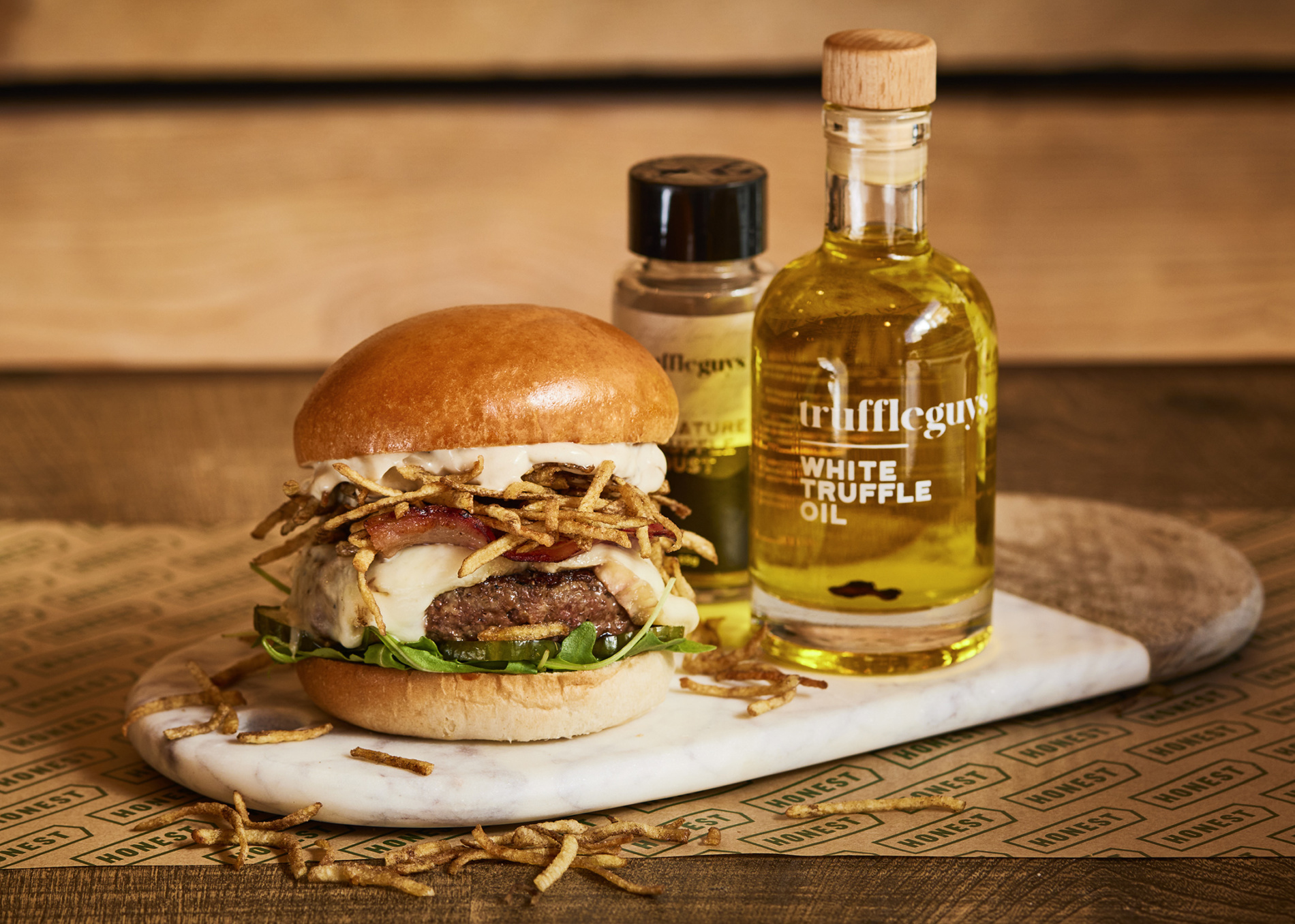 Our vegan reviewer raved about the La Vie Bacon Plant (£14.50 including a side) comprising of a Beyond Meat burger, La Vie bacon, Applewood Vegan cheese, shoestring fries, vegan bacon ketchup, chipotle vegan mayo, rocket and pickles. He said the Beyond Meat burger looked and tasted meaty and the La Vie vegan bacon was full of umami and salty flavour. Well worth the money, in his humble opinion!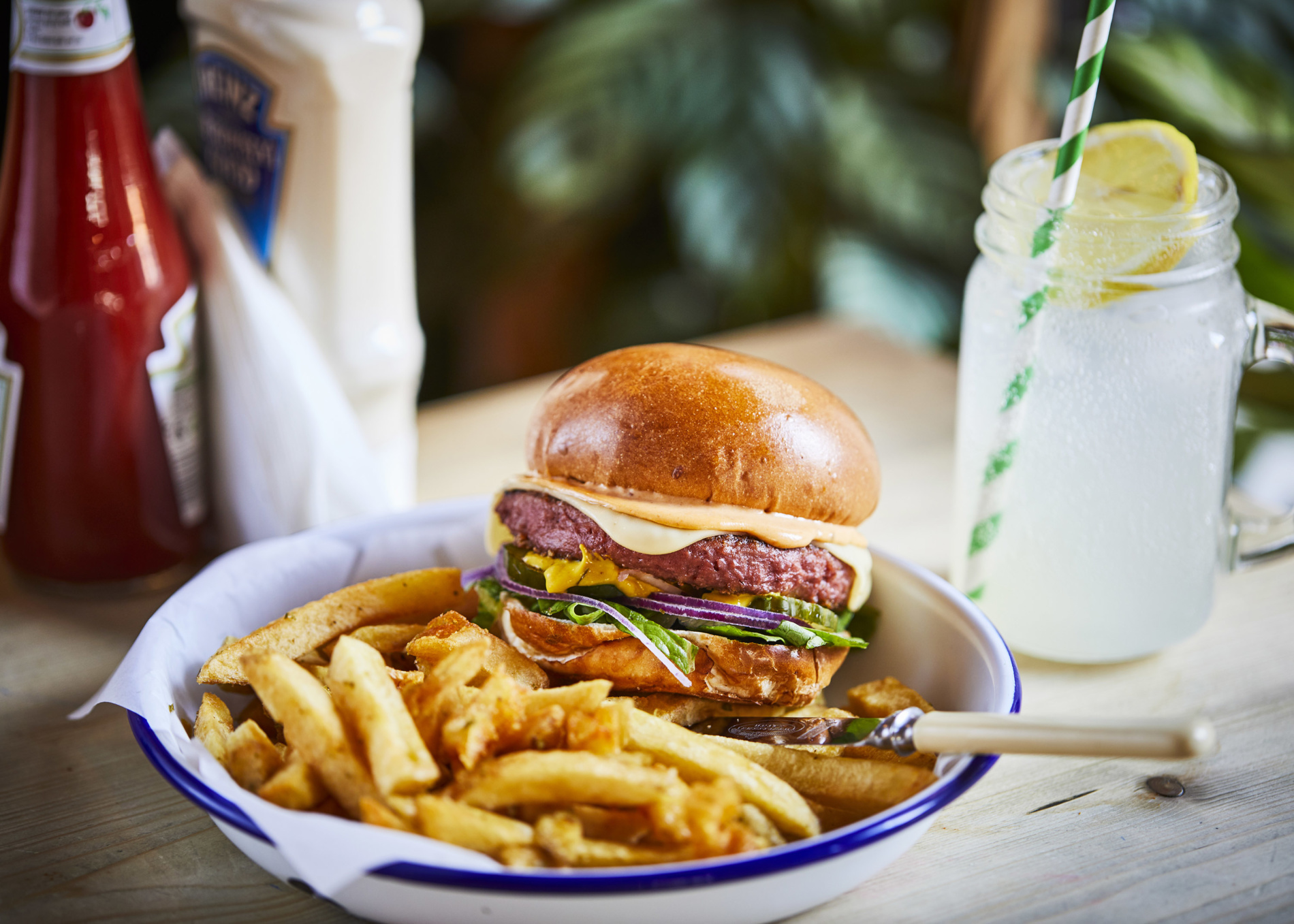 If you order an Honest burger – any burger – it comes with rosemary salted chips or seasonal coleslaw or dressed green salad. This season's coleslaw is a fresh and tasty mix of red cabbage, apple, beetroot and parsley with lemon mayo dressing.
Honest Burgers have 43 restaurants up and down the country with 35 across London itself so you're sure to find one close to your neighbourhood.
Find an Honest Burgers restaurant near you at www.honestburgers.com