Sameer Vaswani, food expert and founder of Prodigy, discusses the key trends hitting the confectionery market this year.
The rise of "Dark Milk"
Although we have all grown up with the taste of milk chocolate that contains only 30% cocoa solids, a recent consumer trend has seen the rise in popularity of dark milk chocolate with 40-50% cacao solids. It achieves a deeper cacao flavour but without the bitterness of dark chocolate. It seems chocolate consumers' taste buds have matured in enjoying this new trend as well as single-origin cacao – much like wine, cacao from different countries have their own unique flavour notes which are now being appreciated.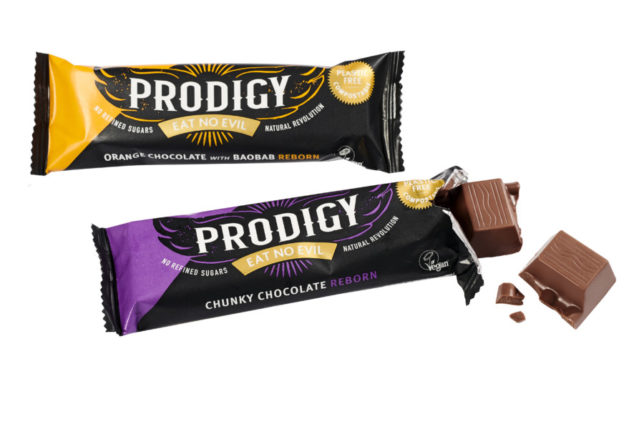 Healthy AND Tasty
Lots of new "healthier" chocolate brands out there being either raw, organic, or refined sugar-free. How many actually deliver on the sensory chocolate hit we all love? Consumer perception is that these new brands albeit slightly better for you, are not indulgent and hence we can't have both taste and health. It just hasn't been done before until now. Our new product that does just that. Raw chocolate that retains its inherent nutrients with 60% less sugar, prebiotic benefits, and still tastes indulgent – tasting is believing.
Dairy-Free
With the huge increase in intolerances and allergens, dairy-free is also now becoming a mainstream feature. Planetary diets and flexitarianism is also massively on the rise as the younger audience become more conscious of the environmental impact of using animal products. Again we have all grown up with chocolate made with milk, but believe it or not, chocolate without dairy actually tastes better and allows the deep cacao flavours to amplify! Dairy-free chocolate I would hazard to say is how chocolate should always have been made and we all just need to reprogram our taste buds and acquire the taste – when you do, there is no turning back.
Low / No Sugar
The perils of refined sugar are not a new thing. Replacing sugar with artificial sweeteners or zero calorie sugar polyols is certainly not the answer in my opinion. You take the calories out but cause gut distress instead. Who wants to consume a treat that has to come with a laxative warning ?? We all love something sweet and indulgent and in creating a product that has 60% less sugar than what's out there but still tasting luscious and sweet is a game-changer that the public has been crying out for.
Plastic Packaging
All the supermarkets have declared their war on plastic promising to stamp it out over the next 5-10 years. The pressure is now firmly on food producers to find solutions that can still deliver convenience foods with a shelf life. Climate change is real. Microplastics polluting our food chain is real. Unrecycled plastics last forever and destroy our environment. A perfect solution for packaged foods is yet to be made accessible, but by using compostable plant-based materials to package snack foods we can now drastically reduce single-use plastic which is a huge step in the right direction.
About the expert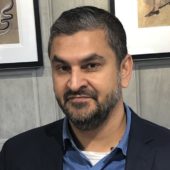 Sameer Vaswani started his profession as a chef and his entrepreneurial career with Rain Restaurant – an Asian Fusion restaurant in Notting Hill in London (1998-2002). He then relocated to West Africa where he built the Haansbro business – a biscuit and confectionery business with its own factories. Having built this business over the next 14 years, he sold it to United Biscuits (UB) in the UK after bringing production of Mcvities Digestives and Hob Nobs into his factories.
After working with UB for two years, he exited the business totally and relocated back to London. After a short time searching for better treats for his kids, he realised a gap in the market for the same indulgent chocolate treats, but without the damage to our bodies or the planet. Sameer then founded Prodigy.