Christmas is just around the corner (in the world of entertainment and events at least). Welcome to our world! You've been tasked with organising a Christmas event? Hallelujah! Here are ten top tips for creating the ultimate Christmas party from Katherine Hudson, founder of The Arabian Tent Company, who is known for creating magical parties with the wow factor.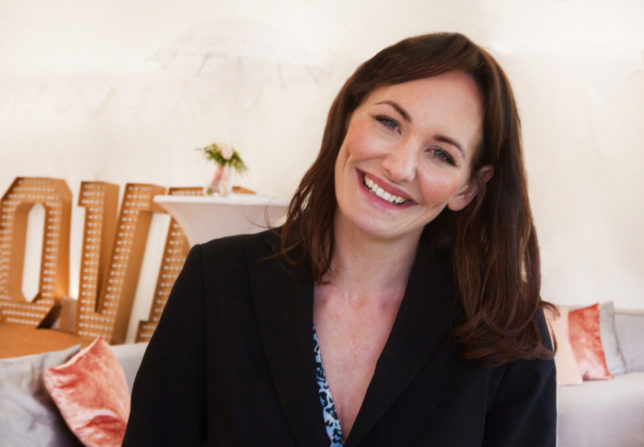 1. Start early
You want to snap up a date that is party-friendly. The earlier you can secure this the better. It will mean a better turn out and an evening that is full of Christmas cheer and party vibes – rather than a wet Monday in November when eating mince pies and pulling crackers seems a touch premature.
2. Find the perfect venue
This tip is twofold. What kind of party are you planning? A huge extravagant affair with a Christmas dinner and late-night dancefloor? A cosy seasonal get together over nibbles and mulled wine? Whatever the size of your guest list, view a few possible venues so you know what's out there. It could be worth pencilling in with two in the early stages so you have a back up.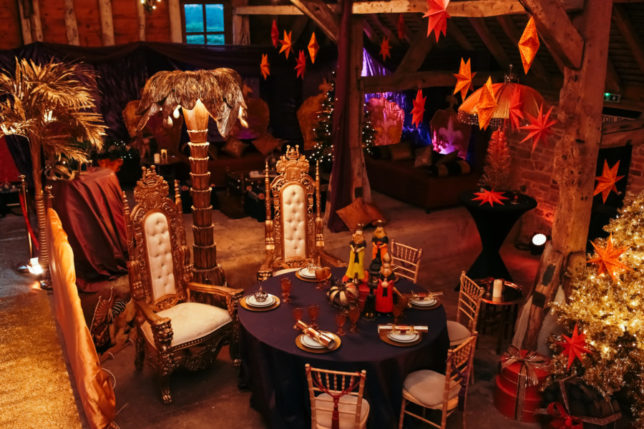 3. Save the date
You've done the hard work locking in the venue and date – now make sure everyone knows it. Send out a brief Save The Date email or invite. Specific details needn't be outlined yet – but you want your guests to be able to make it and the party season is dubbed as such for a reason.
4. Décor
What is your vision? A winter wonderland? A classic Gatsby Christmas party? Hollywood glam? You can theme your party without prescribing a dress code. Do keep your decorations classy and try to avoid plastic if possible. Use real foliage and greenery – it smells heavenly and avoids the dreaded single use plastic. Candles are cheap, effective and green and look magical on tables amongst the holly and the ivy. Fairy lights are an easy win. If you're buying crackers then go for eco or not at all. Chandeliers are high-impact centre pieces which will tie your room together and mistletoe is a must.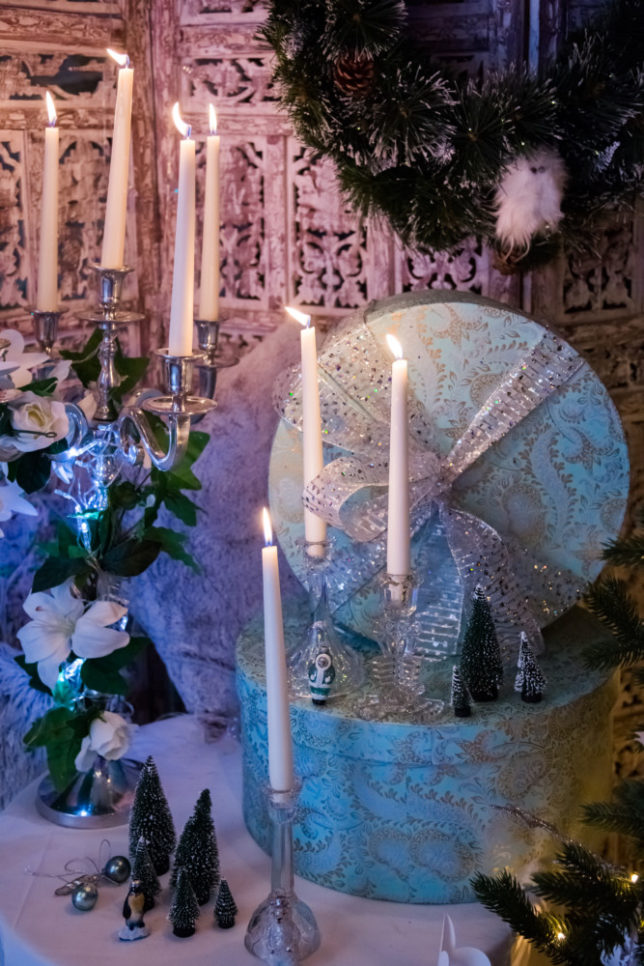 5. Go big on the entertainment
This will be one of the most talked about elements of the whole shebang, and you want it to be in a good way. A walkabout performer will be an amazing talking point. Comedians, impersonators or magicians add a real spark and don't affect the structure of the evening. You could create a focal point with an after dinner stage show. A cabaret act, a singer or a comedian? Casino tables are a lively addition, or other table games. You could even schedule an organised game or quiz – but do keep it short.
6. The DJ
This is another absolutely vital element. The dancefloor is the place where inhibitions are shed and true bonding happens. You want people to let their hair down so book a decent DJ and brief them on what you want – and make sure the sound system in the venue is up to the job. A sure-fire way to ruining your wonderful good party is a crackly speaker or faulty cable. Get everything tested before kick-off.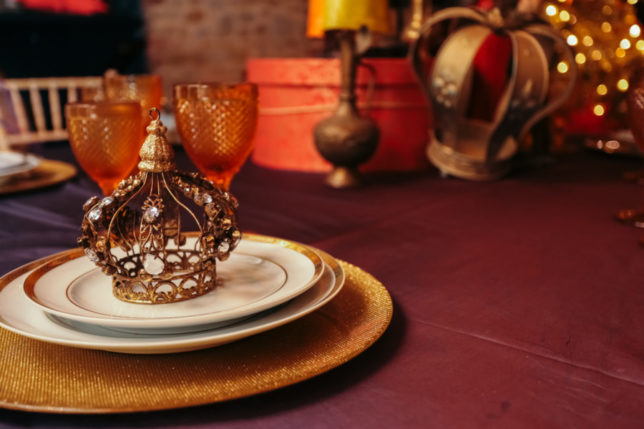 7. Make everyone a VIP
Have your guests greeted with a tray of champagne and someone to take their coat. Budget-wise this won't break the bank – but it will break the ice and make everyone feel special and excited for the night ahead.
8. Photos
If your budget will run to it, a photo booth with fancy dress box laden with wigs, props and shades will not only provide extra entertainment but will preserve the memories forever!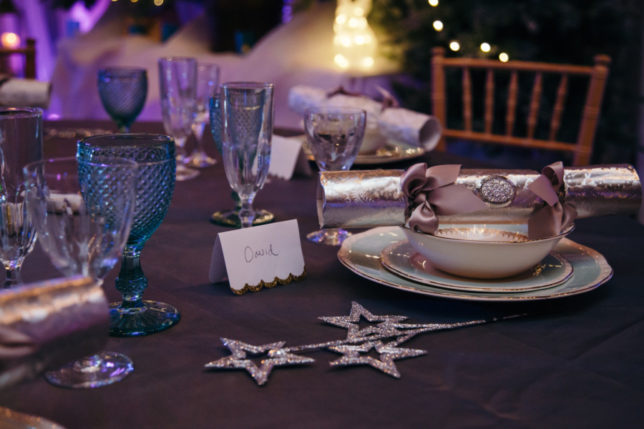 9. Food
Whether you are including a dinner in the proceedings or not, laying on some sexy late-night snacks is essential. The dancers will need sustenance. Mini baked camembert with cranberry dip, savoury pastries, posh mince pies, mini turkey sandwiches or even a cheese board. We guarantee you will find the food station rammed as the hour gets later and the drinks are flowing. Your head will thank you in the morning.
10. Have fun!
Everyone has arrived, they all have a drink and the music is playing. You've done an amazing job! It's time to relax and enjoy all your hard work.
The Arabian Tent Company specialise in creating divine party environments for your magical moments. With a decade of experience creating events, we have a wealth of Christmas magic to bestow on any venue or party.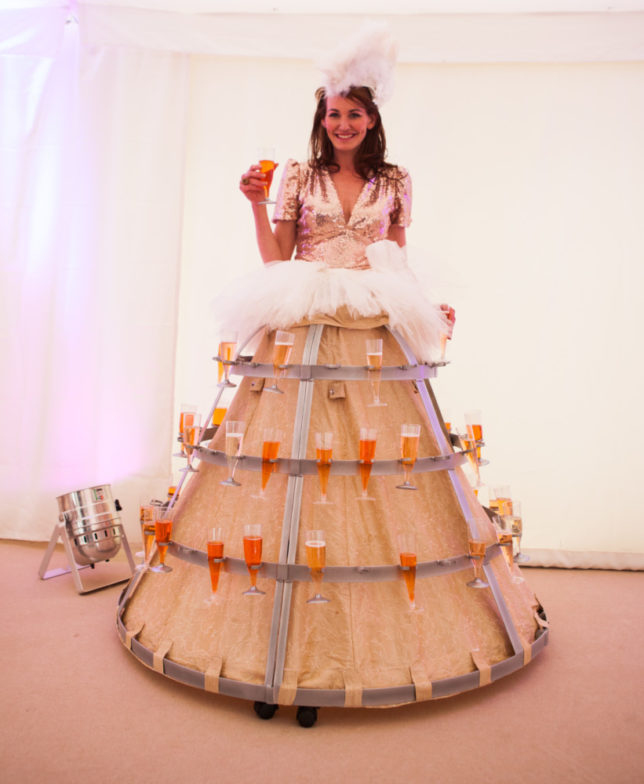 About the expert
Katherine Hudson, founder of The Arabian Tent Company, fell in love with parties 20 years ago, and found her calling in designing the environments to accommodate them. Katherine's search took her on a magical adventure through many awe-inspiring countries to source beautiful, tantalising materials, furniture and finishing touches. Her early career was in producing late night live music areas for festivals which was when she started the now infamous Rabbit Hole stage.  And this ability to create playful, captivating environments is a signature of The Arabian Tent Company who can transform any space – whether it be indoors or outdoors, into one that creates 'Wow' factor! Katherine is drawn to things that are different meaning the majority of the décor and marquees have been designed by her and made by hand.  Katherine considers herself to be an Artist, that brings people together and creates connecting experiences through environments.