As Europe's biggest poke bowl brand, Poke House is all about choice and providing their guests with the ultimate bespoke, Cali-inspired experience. Using its customers most loved ingredients, including bases such as fresh kale and tricolour quinoa, over 15 vegetable options, seven proteins and a selection of sauces and toppings, there are more than 1 million 'make-your-own', customisable bowl combinations guests can make, giving them a wealth of balanced options to choose from.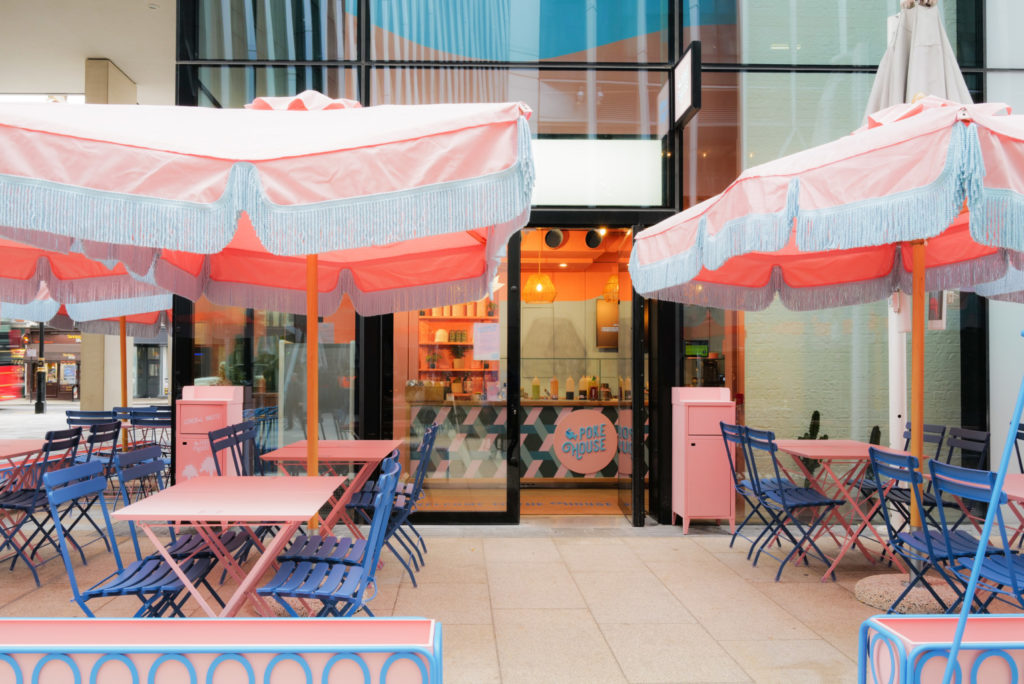 Customers can choose whether to create their own poke – the most popular option – or select a House Specials. Sunny Salmon is the top seller and most iconic, a mouth-watering combination of some of the most loved ingredients including juicy salmon, crispy edamame and avocado. Others are Spicy Tuna, Chicken, White Fish and Vegan. Every season a special recipe is introduced in limited edition to complement the main offer.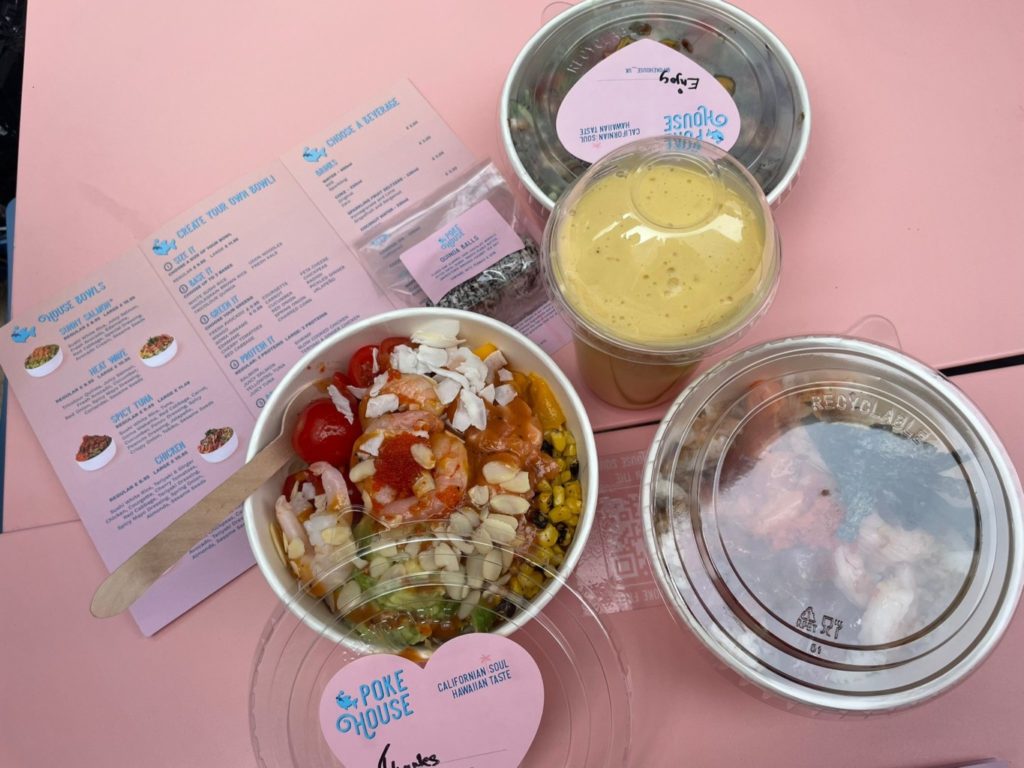 Taste is at the heart of everything that the brand does, never compromising on quality and ensuring that everyone (vegans, meat eaters and flexitarians alike), can come into store and enjoy a wide range of satisfying options. Innovation is at the brands core and their menu is one that is ever developing, being one of the first poke bowl brands to use the cutting-edge 'THIS isn't chicken' (vegan protein), creating its 'star of the show' Vegan House Bowl – Tricolour Quinoa and Kale, THIS isn't chicken (Vegan), Carrot, Chickpeas, Fresh Avocado, Teriyaki Dressing, Crushed Almonds, Sesame Seeds.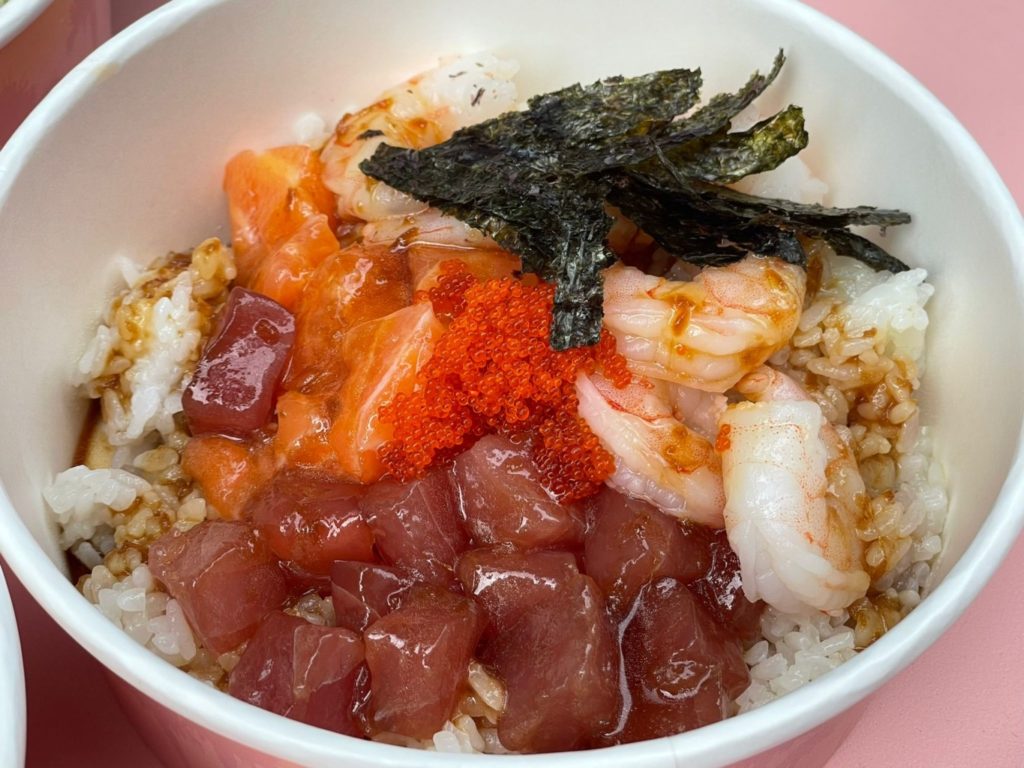 Poke House has recently unveiled their 'Seasonal Special K-BOWL', which is full to the brim with veggies and seared salmon in addition to Sushi White Rice, Cucumber, Carrots, Broccoli, Spicy Korean Sauce, Special Sauce, Nori Seaweed and Sesame Seeds.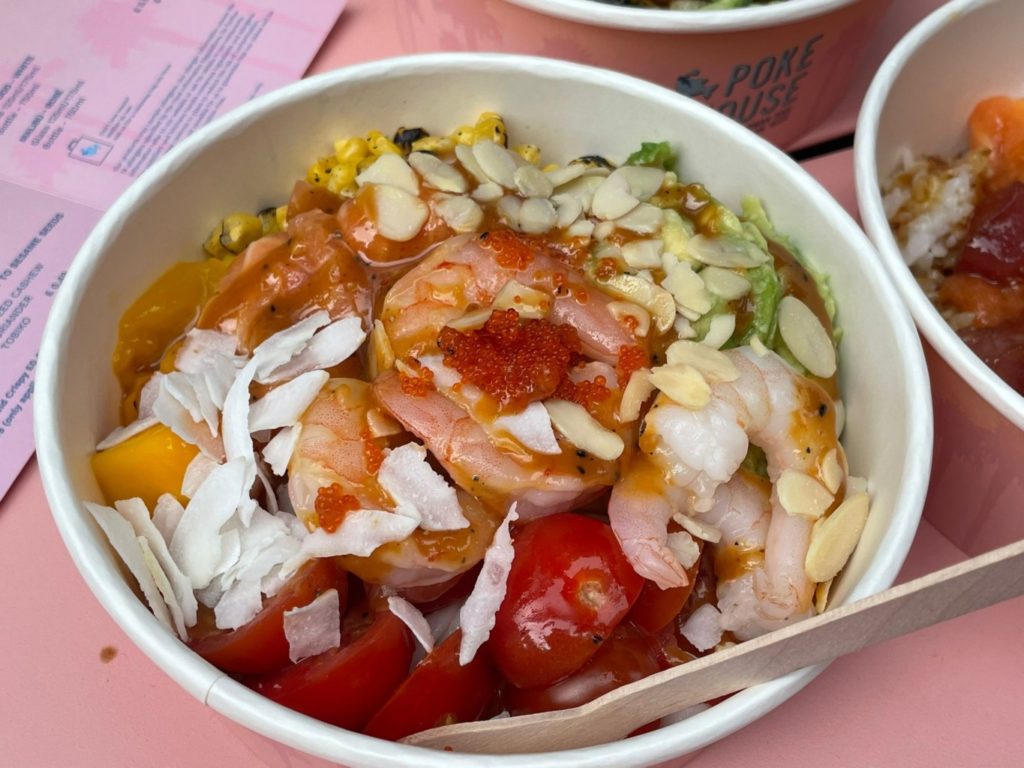 Other bowls like the 'Teriyaki and Ginger Chicken' are fast becoming favourites with their customers with its delicious combination of Sushi White Rice, Teriyaki & Ginger Chicken, Courgette, Cherry Tomatoes, Red Cabbage, Teriyaki Dressing, Spicy Mayo, Spring Onion, Crushed Almonds and Sesame Seeds.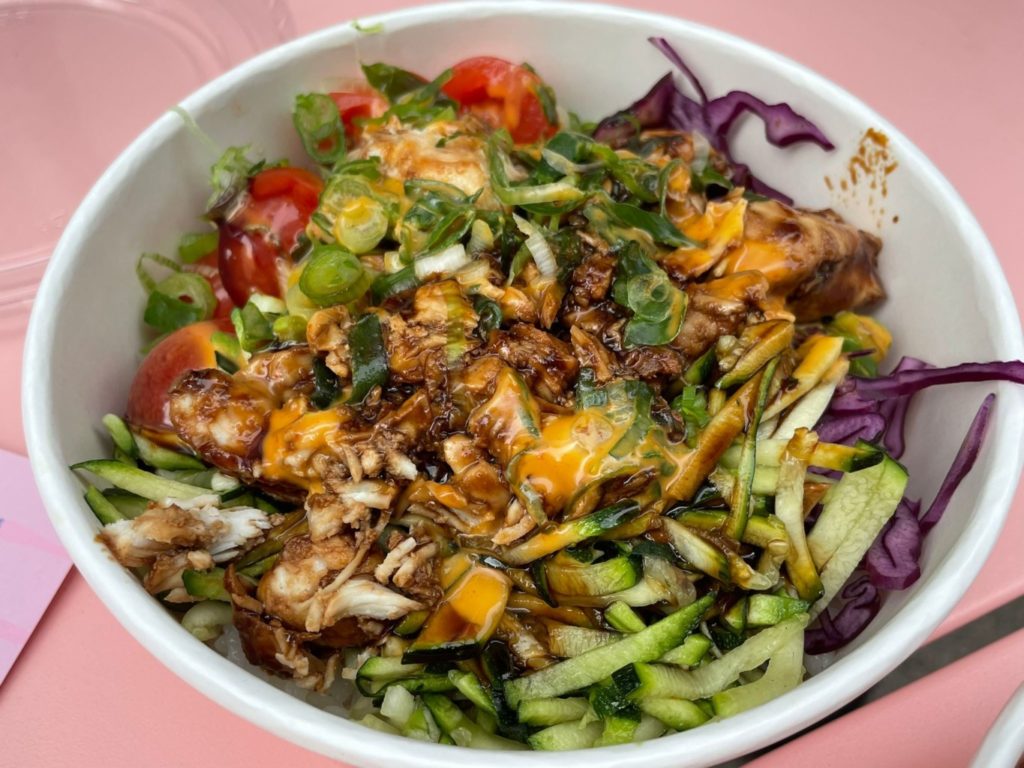 Poke House is all about options and with plenty of fish, meat and vegan choices to suit any taste, the brand's founders strongly believe the key to great-tasting gastronomy is all about fresh, quality ingredients. All dressings are curated in-house from a closely guarded secret recipe and every bowl is hand-made with the freshest ingredients, personally sourcing all fruit and veg where possible from hand-picked suppliers.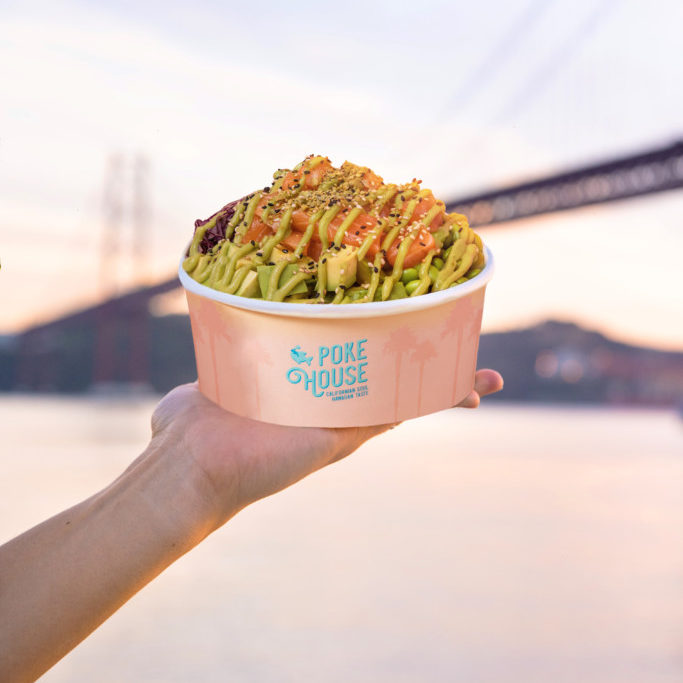 The origins of Poke House were born amongst the California sand, surf and sunshine, and the brand believes that feeling good all starts from within. Poke House takes that naturally inspired, feel-good philosophy and invites their guests to 'breathe, take a moment for themselves and dream big.'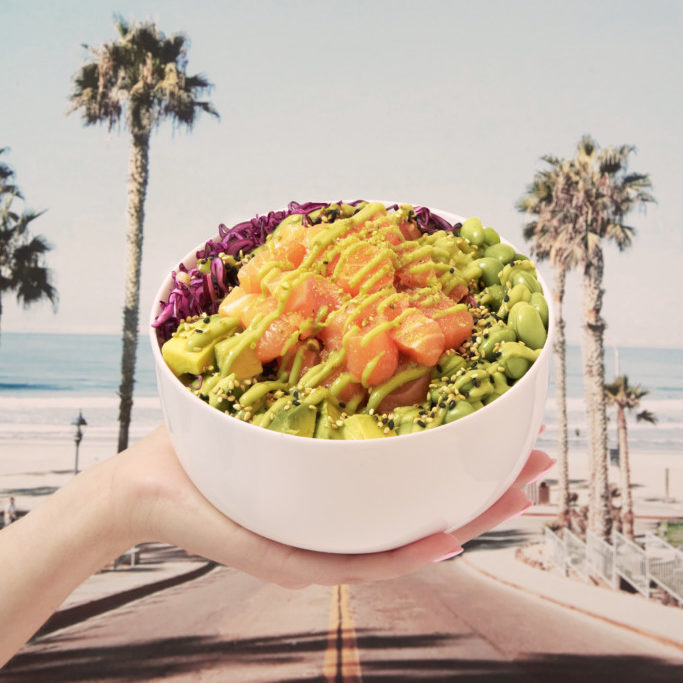 Poke House launched in November 2018 from the dream of two friends – Matteo Pichi and Vittoria Zanetti to bring a slice of California to every city through a young and innovative restaurant format. Such vision encompasses both the gastronomic offer – poke bowl served in the West Coast way – and the style of the venue and packaging.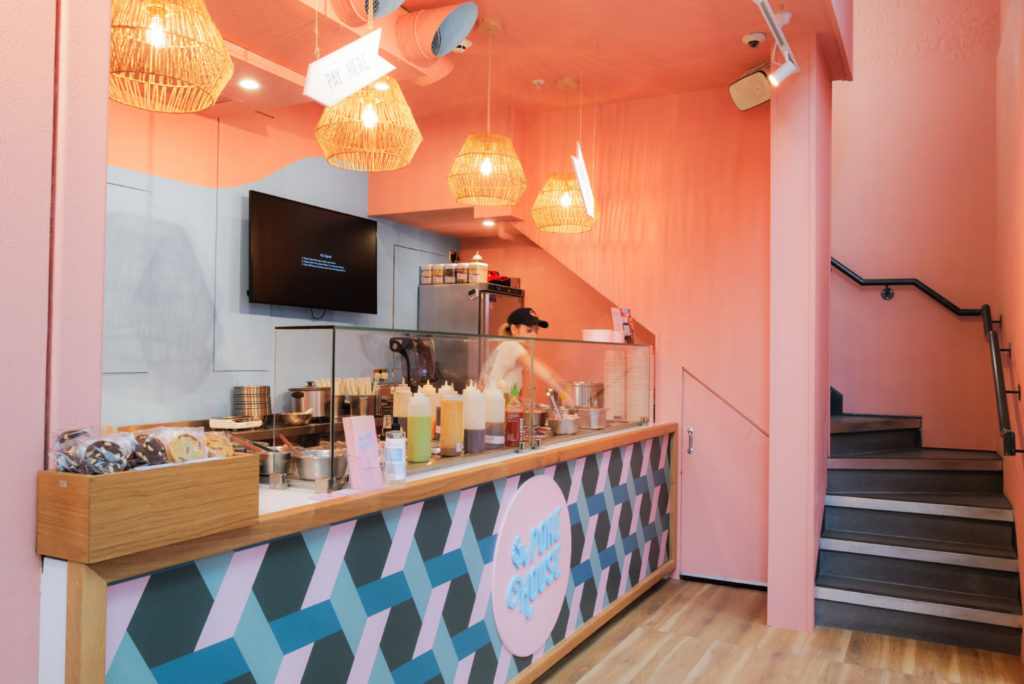 The internationally renowned poke brand is growing fast in the UK, with six different sites now operating across the Capital and 65 more 'houses' planned across the UK:
Portobello (214 Portobello Road)
Victoria (11 Sir Simon Milton Square, NOVA)
Fitzrovia (3 Percy Street)
Spitalfields (111B Commercial Street, Old Spitalfields Market)
Canary Wharf (Lower Mall -2, Jubilee Place, Canary Wharf)
Bank (14 Bloomberg Arcade)
Poke House is available for delivery in London exclusively on Deliveroo.
For more information, please visit poke-house.com