Florentine Restaurant & Bar offers an all-day dining experience in stylish surroundings just minutes from London South Bank's trendy Lower Marsh and Waterloo. Florentine is located on the ground floor of the Park Plaza London Waterloo hotel just opposite Lambeth North tube station. The restaurant is open daily for brunch, lunch and dinner.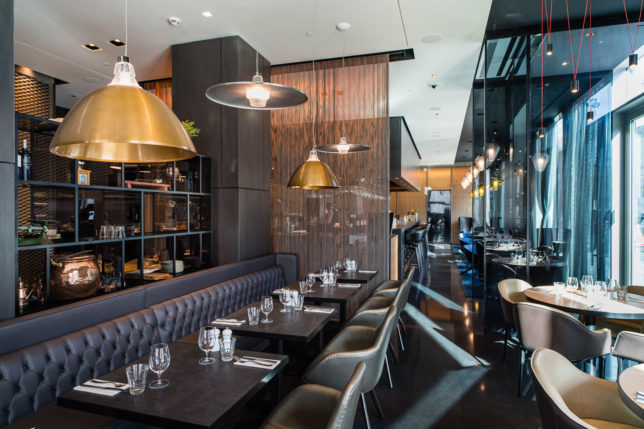 The bar is a popular hang out with hotel guests and locals alike, serving British bubbles by the bottle such as Chapel Down and Camel Valley, craft beers by Brewdog and Portobello Brewing Co. and signature cocktails using housemade syrups and infusions with DJ sessions throughout the evenings and weekends for a refreshing, relaxed vibe.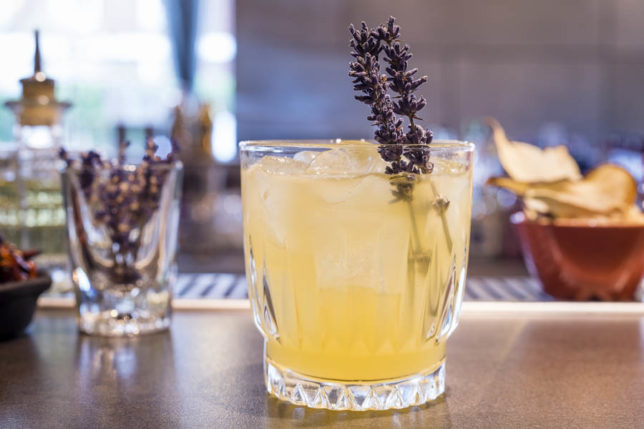 The brasserie-style restaurant serves a range of simple and eclectic international dishes, from small plates to larger sharing dishes. The menu features all-day egg dishes from decadent Black Truffle Scrambled Eggs to guilt-free Egg White Omelette to classic Eggs Florentine.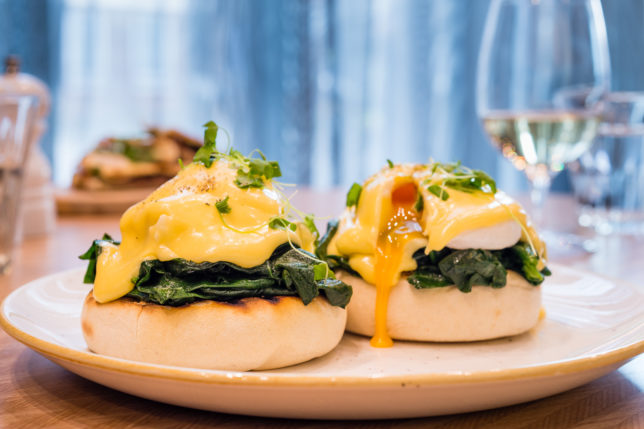 One of the standout dishes on the sharing menu is the mouthwatering Tomahawk Steak – 1 kilo of grass-fed beef, aged 35 days on-the-bone and served with chips and jus.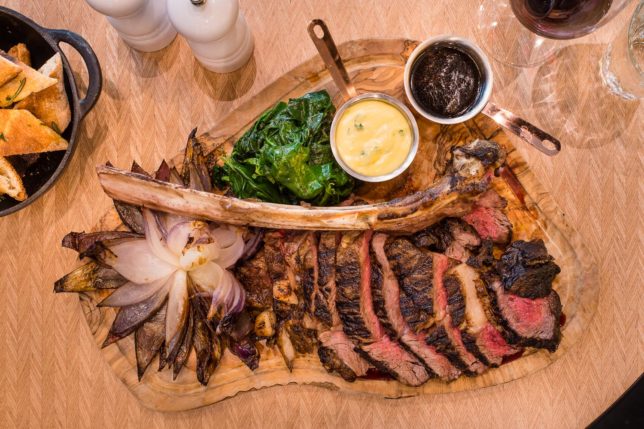 A unique dish is the Ostrich Egg Full English Breakfast which can easily feed four to six people as its the equivalent of 25 hens eggs! Fried or scrambled, the ostrich egg comes with Portobello mushrooms, tomatoes, streaky bacon, Cumberland sausages and baked beans. Although a popular choice, it's important to mention that ostriches are temperamental creatures who only lay on average one egg every two days in season so ostrich eggs are subject to availability & pre-order only. It is best to call ahead to avoid disappointment.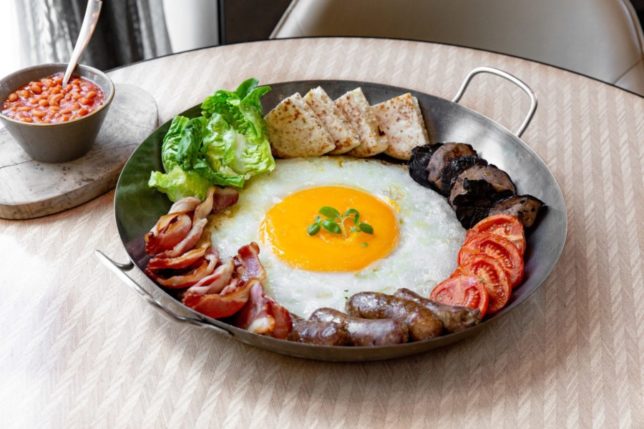 Another unique dish that sounds like something from Man V Food is the Herculean Burger. Weighing in at 2.2 kg and said to be enough for four people, this gargantuan burger named after the famous Greek hero who completed impossible tasks is served with montgomery cheese, portobello mushrooms, lettuce, tomatoes, streaky bacon, black truffle, chips and sweet potato fries plus 5 dips.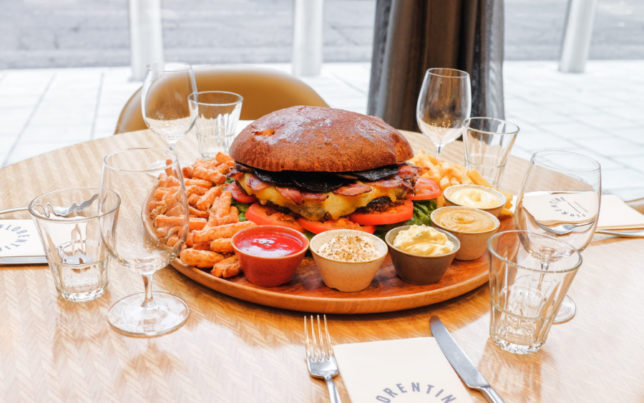 Kick off your evening with one or two of the Small Plates selection of nibbles. We ordered the Green Olives and Smoked Almonds and loved the heady smokiness of the nuts which paired nicely with the mild saltiness of the olives. These are the perfect nibbles to accompany an aperitif before dinner or for those not drinking why not try a mocktail such as Fresh Sunset – a guilt-free blend of strawberry puree, cranberry juice, and apple juice.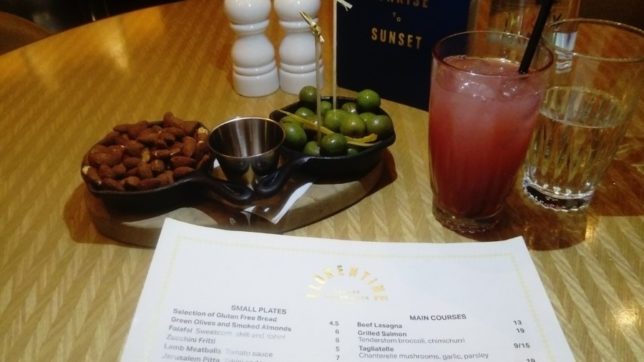 Another tantalising small plate for nibbles is the Zucchini Fritti although this came out needing a little more seasoning. Thankfully salt and pepper mills are at the ready on the table for those who like to pep up their food.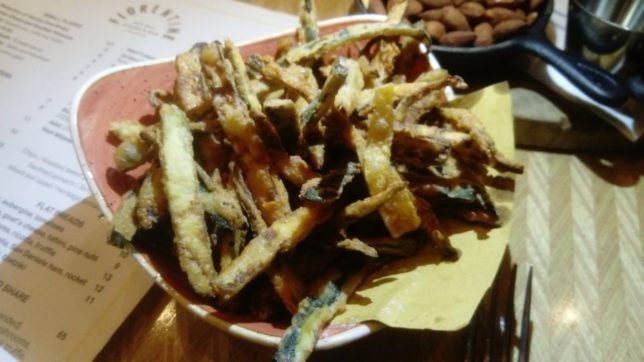 Starters on the menu include a fresh and healthy tasting Chicken and Avocado Salad with baby gem lettuce, burnt corn and honey & mustard dressing. The dressing has just the right balance to whet the appetite and satisfy any early hunger pangs. It is also available as a main so a perfect choice for the calorie conscious for dinner or those looking for a healthy lunch.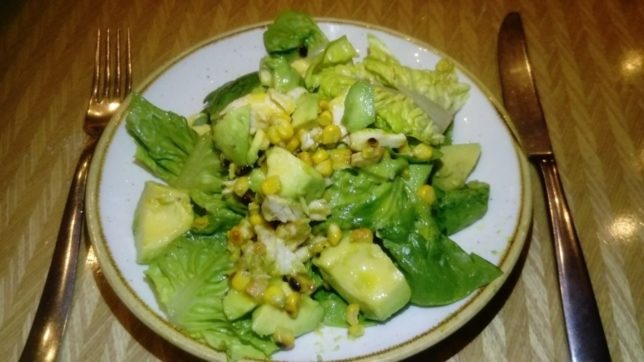 Another starter that is available as a main is the restaurant's signature pasta dish of Buffalo Ricotta Ravioli served topped with shaved black truffle. This cheese lover's delight has a buttery rich sauce and fresh pasta parcels filled with creamy ricotta… definitely not one for the dairy intolerant!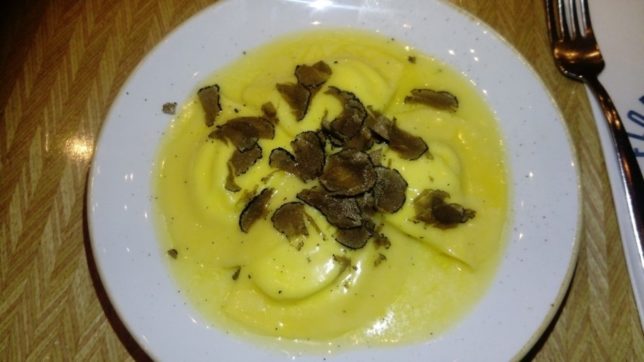 For those looking for a seafood starter, the Fried Squid with lemon mayo is a tasty option. This can come out slightly chewy in texture but is served in larger than bitesize pieces in a crisp batter.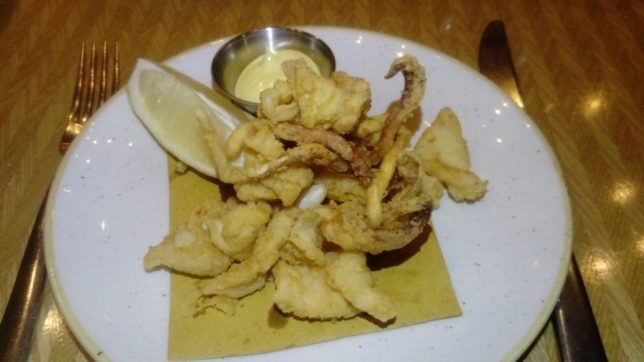 Mains at Florentine feature a crowd pleasing selection of meat and fish dishes including Beef Lasagna, Tuna Steak and Veal Milanese. The freshly-made flat breads are also very popular, baked in Florentine's feature bread oven. The restaurant is very proud of its option with San Daniele ham, melted mozzarella and fresh tomato and rocket.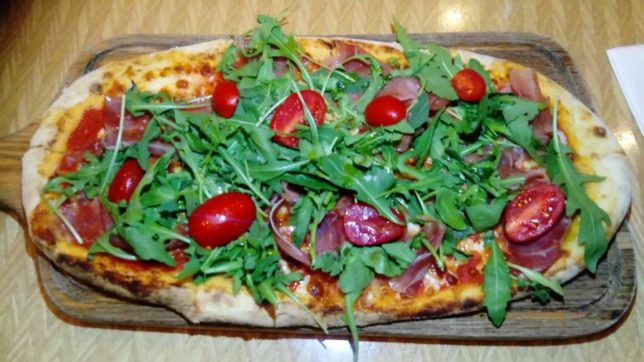 For those who like to end their evening on a sweet note, we hear that the Tiramisu is highly recommended as is the Affogato which comes with the traditional shot of espresso to pour over vanilla ice cream which has been coated in crumbled pistachio meringue. We tried a bespoke version of chocolate ice cream with hot chocolate to pour over… a chocoholic's dream!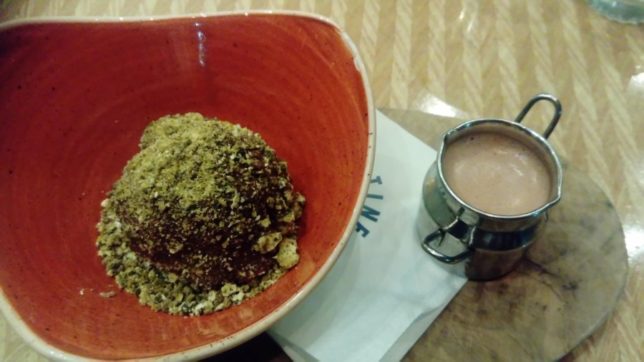 Florentine restaurant is open Monday to Friday 11:30am to 10:30pm, Saturday 10am to 10:30pm and Sunday 10am to 10pm. The bar is open until 1:30am every night.
Florentine
6 Hercules Road, London SE1 7DU
+44 (0)203 146 5800
florentinerestaurant.co.uk
@FlorentineLDN