Park Plaza London Waterloo offers guests travelling to London on business the advantage of contemporary amenities and sophisticated accommodation with excellent hospitality service. The hotel's 494 stylish, design-led rooms span 12 floors and feature conveniences such as free Wi-Fi, a minibar and a smart LED TV. For the weary business traveller, the Executive Studios located on the 12th floor offer ample space to work and relax. Ideal for individuals, families or couples, Studio Rooms provide all standard amenities, a sleeper sofa and either a king bed or twin-size beds. Next to the stylish decor and furnishings, guests can also enjoy a plush bathrobe and slipper set. Interesting touches included the Nespresso machine in addition to the standard tea and coffee making facilities, Elemis toiletries in the bathroom and a stunning view across the London skyline to the Shard.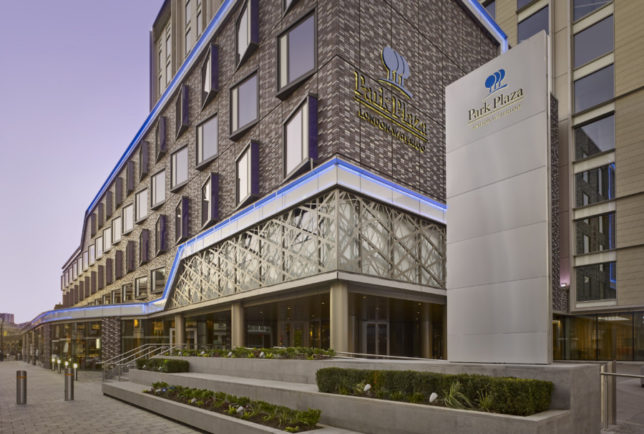 A business-friendly hotel, Park Plaza London Waterloo offers six meeting rooms and an Executive Lounge. Ideal for working or relaxing, the Executive Lounge costs £20 per person and provides complimentary refreshments and free Wi-Fi with spectacular views of London to enjoy when not meeting business colleagues or working on your laptop. The Executive Lounge serves Afternoon Tea from 12pm to 5pm for those that have booked the £20 package, where they serve light refreshments such as fruit and pastries, accompanied by a selection of teas, coffee and non-alcoholic beverages. The lounge is then open from 5pm to 7pm, serving alcoholic drinks and evening canapés for everyone who has it included in their room rate. The choice of evening canapés in the Executive Lounge were limited to two choices of flatbreads which became cold quite quickly, two wraps – smoked salmon and roasted vegetables, and a colourful salad. The soft drink options in the Lounge were limited to two types of Coke (regular and diet) and two types of SanPellegrino (lemon and orange) – although the option of the premium Italian sparkling drinks was a nice addition. Alcoholic beverage offering was good including the option of Prosecco which seemed popular with the other Executive guests.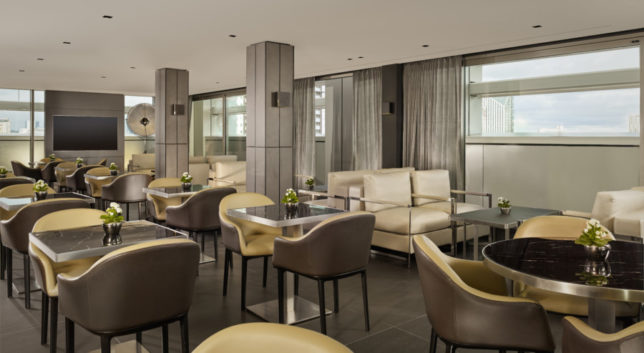 Dinner at Florentine Restaurant & Bar was a pleasant experience with front of house delivering excellent service – friendly and accommodating. Apart from the chewy squid (which was swiftly replaced) all other dishes were good with the ravioli and San Daniele flatbread being very good. Click here to read the full review of Florentine Restaurant & Bar.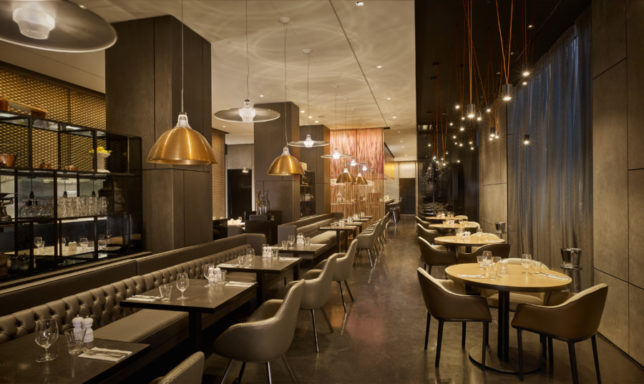 Breakfast offering was very comprehensive and well-laid out and with an excellent choice of cold options and good choice of hot options. All staff we interacted with during our stay were very friendly and professional and did their best to make the stay an enjoyable one. We highly recommend Park Plaza for the business traveller… the hotel is also family friendly and would provide an excellent base for leisure travellers and tourists visiting the capital.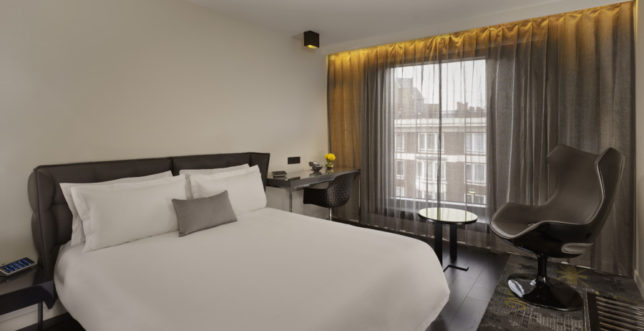 At the 22nd annual AA Hospitality Awards in London this September in the presence of the "who's who" of the hospitality industry, Park Plaza Hotels UK Limited was crowned the highly coveted AA Large Hotel Group of the Year. One of the most highly regarded events in the hospitality industry, the Awards celebrated Park Plaza's approach to constantly delighting its guests and highlighted its proven track record of delivering the very best levels of service, food and accommodation across its 11 hotels in the UK, setting it apart from other operators.
The incredible milestone achievement marks a successful period for the Group, which earlier this year unveiled a new brand identity for its Park Plaza brand as Radisson Hotel Group's ('RHG') exclusive partner in Europe, the Middle East and Africa. It also unveiled Holmes Hotel London, which was re-positioned as part of an extensive multi-year repositioning programme across its UK portfolio that began with Park Plaza London Riverbank in 2018.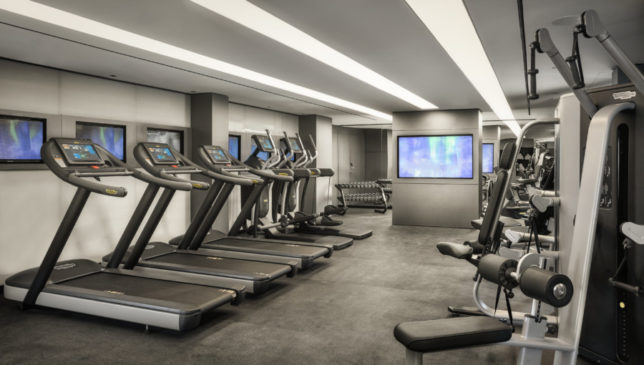 Greg Hegarty, Chief Operating Officer at PPHE Hotel Group, commented: "On behalf of our Chairman, President & Chief Executive Officer and team members we are delighted to have been awarded AA Large Hotel Group of The Year 2019-20. This is a significant milestone and an outstanding achievement – so it only felt right to celebrate with our guests by launching this exclusive package. Our passionate team work extremely hard to deliver our award-winning service and we are dedicated to continue inspiring each and every guest that stays with us – this is just the start!"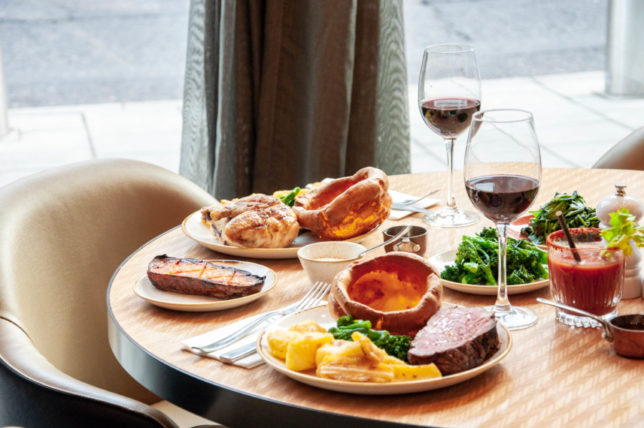 The success of the Group's 13 destination-led restaurant and bars also contributed to the recognition, as well as its strong Meetings & Events offering, particularly in London. Its hybrid operated business model paired with its development strategy also stood out as a point of differentiation within the hospitality industry that allows the Group to continuously invest in the design and hospitality experience created for its guests and team members.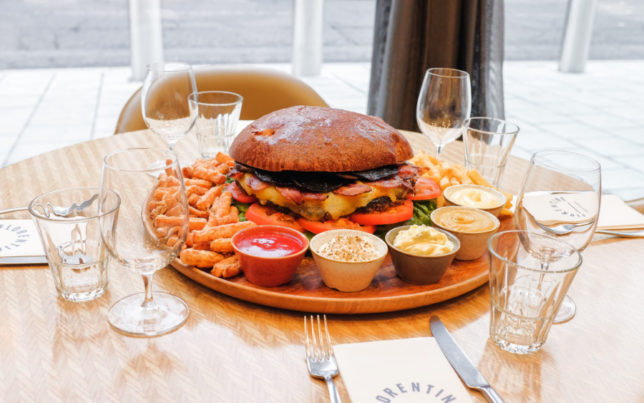 Simon Numphud, Managing Director of AA Media, commented "Park Plaza have continued to impress for both their continued investment across their portfolio of hotels but also their investment in the development of their teams. Attracting and retaining talent remains a critical challenge for the industry and it's great to see the various initiatives the Park Plaza do to encourage young people that hospitality is a great career."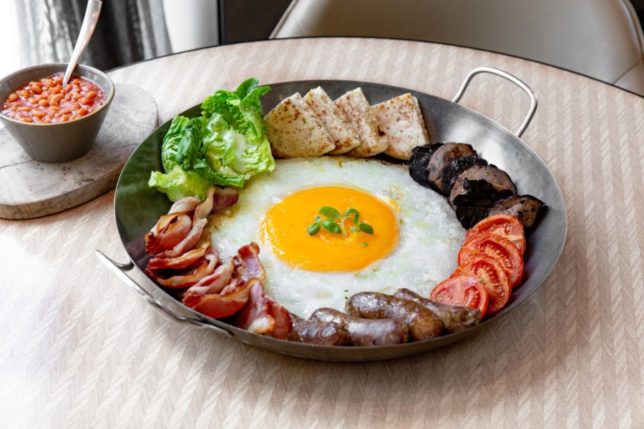 To celebrate the award win, Park Plaza has launched an incredible celebratory package* that will allow guests to join its celebrations and experience its award-winning service first-hand. By using the promotional code 'AWARD', guests will be granted access to an exclusive 25% discount* on stays at its hotels across the country, breakfast included, alongside complimentary upgrades as well as £25 credit towards food and drink in its 13 destination-led restaurants and bars such as Chino Latino, Florentine, TOZI and Primo Bar – perfect for a glass of fizz!
With ten AA four-star hotels and one AA five-star hotel in prime locations such as Leeds, London and Nottingham, not only will this special package set the tone for a wonderful break, but bring guests to the epicentre of the city they decide to stay in. For more information and to take advantage of this incredible celebratory package, visit: www.parkplaza.com/celebrate
Park Plaza London Waterloo
6 Hercules Road, London SE1 7DU
+44 (0)333 400 6128
www.radissonhotels.com/parkplaza/waterloo-london‎
@ParkPlazaHotels