When thinking marketing strategy nowadays, most would think that it's all about the social media plan. Although social media is currently definitely one of the primary and most influential marketing channels, Marketing expert and Founder of Mizzie The Kangaroo, Sandra Ebbott, shares her thoughts on how it's so much more than a social media plan.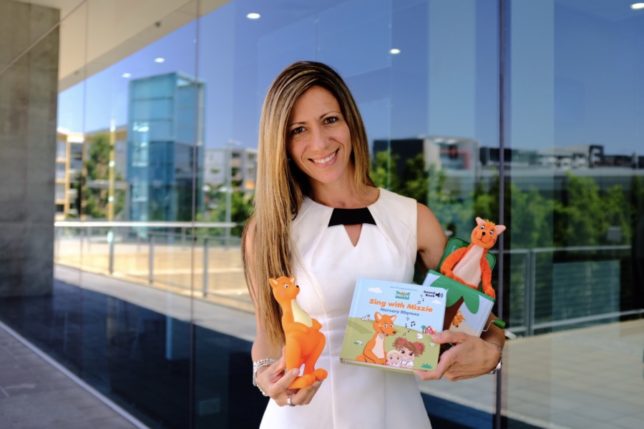 The marketing and advertising channels most certainly have evolved exponentially in the last 20 years. With so many more channels available, so much digital technology, automation, access to data, video editing tools, influencers, collabs and easily shareable socials, it's great to see how our world has evolved into a multitude of amazing marketing opportunities!
There is an art to doing social media well, and some (aka bloggers, turned influencers) have absolutely mastered it, and even made a business, and living out of it. But don't be fooled in believing that a great social media plan can replace a strong marketing strategy. Especially with consumer goods, your social plan should be an integral part of your marketing strategy, however it's important to understand that you still need get the foundations right. Your core purpose, your essence, your values and your 'why' need to be strong, consistent and well communicated, from the beginning. With the foundations right, the rest will flow and make sense for you, and more importantly, for your customers.
First, get the foundations right
Before you get into the details of your products, service, collabs and promotions, you need to really consider your 'Why'. What is your purpose? Why do you do what you do? And what is your deep belief that your product and service will be able to delivery? Once you are clear on that, evaluate which values your brand embodies, in delivering and communicating its purpose. When communicated well, your purpose is exactly what your customers desire and want, more so than only your products. With a strong purpose, your strategic direction will flow, and it will be easier to make decisions, always considering if you are staying true to your core purpose and values.
Research, Research, Research
In a time where data is more accessible than ever before, it is much easier for a company of any size to make calculated decisions based on actual facts and figures. In earlier days, this was only accessible by the larger companies, or the ones with big budgets. So today, there is no excuse not to do a deep dive into your ideas, concepts, needs, market size and opportunity, and then analyse. Ask yourself, is there a market for it? Is there an actual need for it, even if you are perhaps creating it? Are there too many similar competitors, and what will your point of difference be? Ask your customers, do digital surveys, focus groups, and access the data available, paid or free. Then use those facts. If the opportunity is still there, establish the best way to communicate your message and offering. Again, at this point don't focus on how you will communicate it, but what you will communicate, so your purpose shines through.
Identify your strategy and marketing pillars
With your clear purpose and identified market opportunity in mind, you are in a better position to establish a strong marketing strategy. Remember to ask yourself Who is your customer, What will they want, When will they want it, Where will you find them, Why will they want you, and How will you get yourself in front of them. It very well might be that the 'Where' you will find them is on socials, but now, you will be in a better position to communicate with them in a more engaging way, staying true to your core purpose.
Personally, I am aware that the first 1,000 days in a baby's life set the foundation for their future learning journey. I strongly believe that children learn best through fun. I started Mizzie The Kangaroo 5 years ago with the core purpose to develop young ones through fun, in a Quintessentially Aussie way: Natural, Fun, Safe and Caring.
About the expert
Sandra has 20 over years experience and expertise in the marketing field, having held senior roles at the helm of large multinational organisations such as at BMW AG's Global Headquarters in Munich, where she was part of the MINI Global launch team, at Pepsi UK where she was UK/IRE's Marketing Manager, and at Reebok Europe where she was the European Marketing Manager. After being transferred to Australia, she helped Australian businesses nationally with their marketing purpose, research and strategies.
After giving birth to her first child, Sandra's keen eye turned to the baby and toddler market, where she found a need for new and proven teething toys, as well as educational toys with purpose and a difference. From there, and after 2 long years of intensive research and development, Mizzie The Kangaroo was born and launched to market late 2015. Since its launch, Sandra has been developing and launching new and exciting fun educational products, with distribution spanning across Australia, Europe and USA. Find out more at www.mizziethekangaroo.co.uk