For those struggling with weight loss despite trying a number of diets, LighterLife offers a highly effective, mindfulness-based approach to weight management which has helped over 400,000 people in the last 30 years live healthier lives through a unique behaviour-change programme.
Denise Welch, TV personality, actress and LighterLife ambassador, comments: "Keeping my weight in check, getting all of the nutrients my body needs, and using the tools I learnt in my LighterLife CBT groups has helped me improve my health and body confidence. When you're younger there's an awful lot of pressure on how your body should look, but as I've got older and got in control of my weight, I've learnt to love myself and I've become much more body confident. I've overhauled my lifestyle and removed all bad influences. I'm proud of who I am – in all aspects of my life!"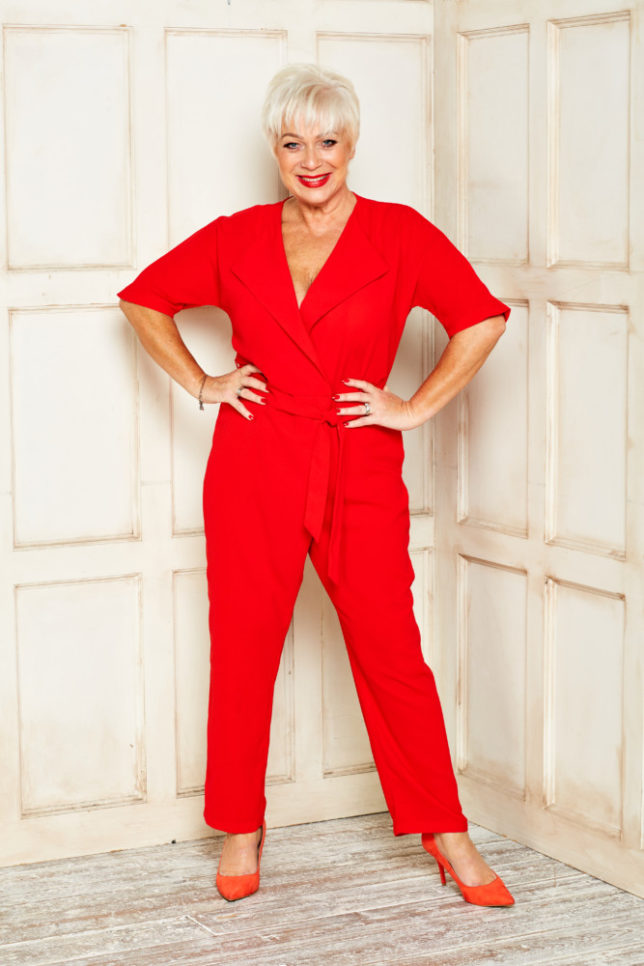 LighterLife, one of the UK's leading weight-management companies, is passionate about helping people and is the result of real women's experiences of overeating and obesity. Established in 1989, LighterLife combines a choice of nutritious plans for fast weight loss and weekly groups to help people understand more about themselves and their relationship with food.
LighterLife has also been researching weight loss since the company launched 30 years ago and its evidence is regularly published in peer-reviewed journals and presented at major medical conferences around the world.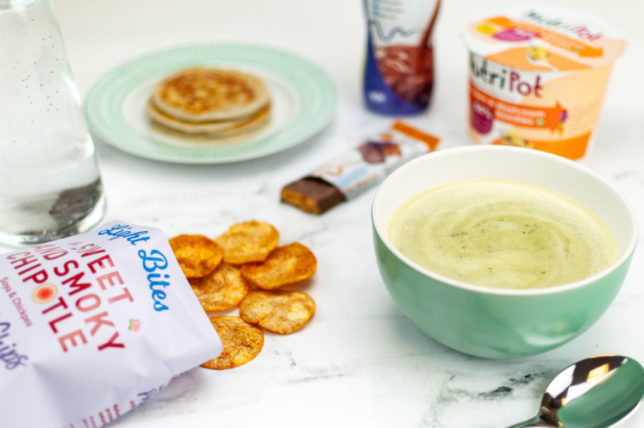 Group work can either be face to face in LighterLife centres or on the phone and online. LighterLife's group work facilitated by its own network of Counsellors and Mentors is based on its own unique programme which includes cognitive behavioural therapy (CBT) and transactional analysis (TA).
LighterLife uses cognitive behavioural therapy (CBT) in addition to a Very Low Calorie Diet (VLCD) to help address the negative habits of over-eating. CBT has been around since the 1940s with the work of American psychiatrist Dr Aaron Beck in the late 60s regarded as a seminal moment for the development of the modern practice of CBT. One of the benefits of CBT is that it can be delivered within short time frames and can often bring about quick results during the actual session itself.
One of the biggest impacts CBT can have is on weight loss and eating addictions. Since 2004, the National Institute for Health and Care Excellence (NICE) has made several recommendations that have put CBT at the forefront of various combined therapies and it is now used across the NHS to treat addiction, depression and other health-related issues. Unfortunately, the NHS offers little of this help to those people who are battling their weight.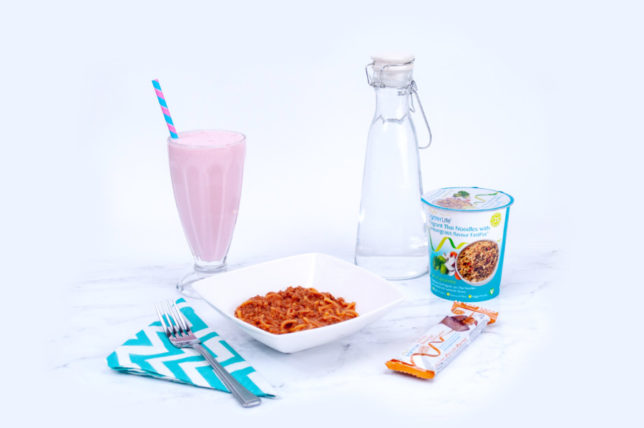 Dr Matt Capehorn, general practitioner and medical director at LighterLife explains: "CBT is an ideal tool to use in weight management. It's particularly useful in addressing the underlying emotional causes for overeating. There's evidence that combining CBT with other interventions, such as a VLCD, increases weight loss."
LighterLife provides a unique behaviour change programme that combines elements of CBT with a very- low-calorie diet (VLCD) to combat over-eating and eating addictions. Celebrities including Denise Welch, Rachel Riley, Jennifer Lawrence and Emma Stone have all openly discussed how CBT has helped them face their own demons, including anxiety, addictions, OCD and more.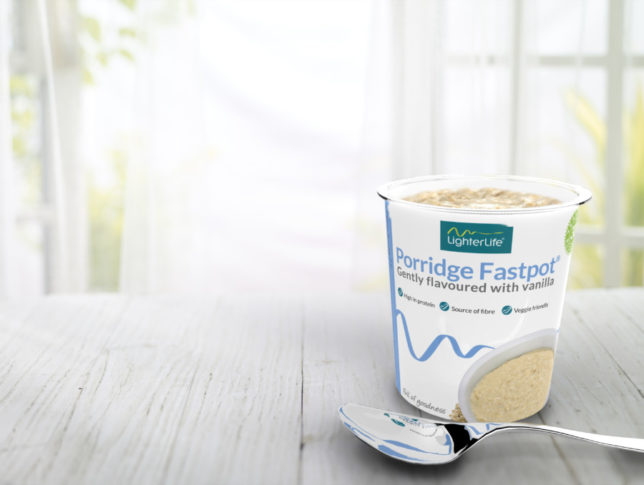 Denise Welch, LighterLife Ambassador, says: "After following the LighterLife Total plan and joining my local group I realised that I'd swapped drinking too much for eating too much. My alcohol addiction had manifested into an eating addiction, and the CBT techniques used in group taught me to acknowledge my bad eating habits. From this, I was able to make more conscious decisions when picking what I wanted to eat and make better choices. I lost two stone in two months back in 2013 and have maintained ever since. I still dial into group whenever I can."
Having heard positive stories about LighterLife, we signed up to their Total Plan with a reviewer joining for four weeks to try and lose a stone following the VLCD with telephone CBT groups. Although he found the group coaching wasn't quite what he had expected and difficult to fit in with the demands of being a new dad, the VLCD itself was a success and he lost a total of 18 pounds after 4 weeks. He found the plan easy to stick to after the initial culture shock of the first week where his appetite took some getting used to the very restrictive diet but by the end of the month, he was very satisfied with the results.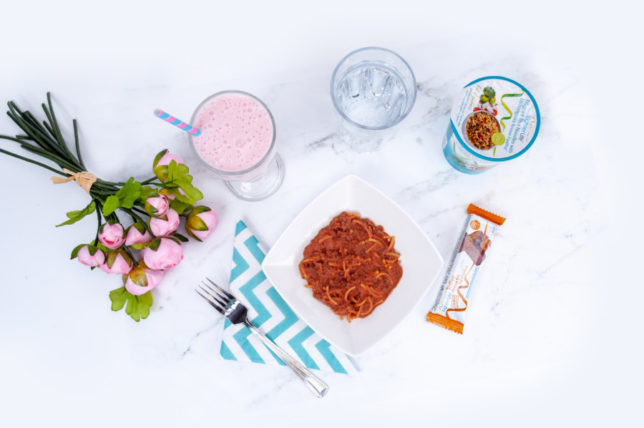 The Foodpacks were interesting with the savoury Foodpacks such as Spaghetti Bolognese, Shepherd's Pie and Classic Chilli consisting of dehydrated powders which were mixed with boiling water and microwaved for between 1 and 4 minutes. It was noted that following the guidelines on the packet resulted in quite a loose soupy texture so it's recommended to reduce the amount of water used to prepare the Foodpacks if you prefer a thicker savoury meal.
The sweet Foodpacks had a better consistency and the shakes came in flavours such as Vanilla, Chocolate, Strawberry and Banana. Although the taste was a little chalky, the benefit of the sweet Foodpacks was that they could be mixed with a couple of teaspoons of LighterLife's Mousse Mix (which is basically beef gelatine powder) and refrigerated to create an interesting mousse that helped ring the changes when drinking shakes became monotonous.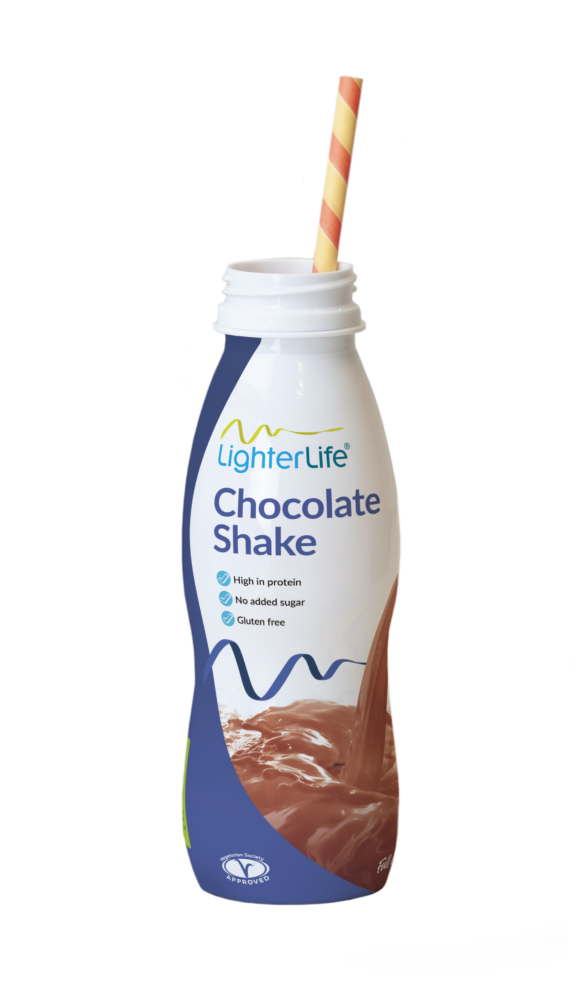 The Chocolate & Raisin meal replacement bar tasted really nice but was not as filling as one would have hoped which meant that you didn't feel as satisfied after eating it compared to the hot meals or shakes.
The Total Plan also offers a Fastpot option which is very much like a Pot Noodle. The best-tasting version was the Fragrant Thai Noodle whereas the reviewer did not like the taste or texture of the Creamy Chicken Noodle and this flavour was not recommended as one worth trying.
Although quick and convenient to make, the LighterLife Foodpacks do not include microwave ready meals such as those that form part of the Shake That Weight VLCD which we reviewed recently and this is a shame as the puréed texture of the savoury Foodpacks can become quite boring after a while.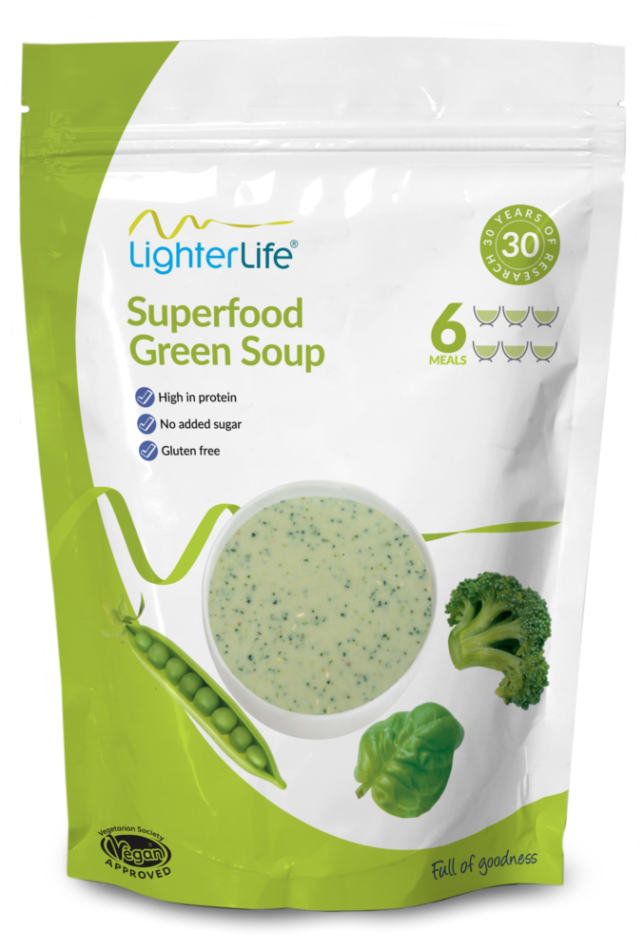 LighterLife was not as good in terms of flavour and texture of the meal replacement foods compared to Shake That Weight and does not have the same cholesterol-lowering benefits of the isolated soy proteins found in Norvia Weight Loss VLCD. Saying this, it is a popular and still effective weight loss plan that is supported by 30 years of research and boasts a celebrity ambassador in addition to the unique support of their CBT groups which really makes this weight loss brand stand out from the crowd.
For more information on LighterLife and how it could help you on your weight loss journey, please visit lighterlife.com