Tucked away just a short walk from the bustling South Bank and Waterloo Station, Sticky Mango is one of London's best-kept secrets. Chef owner Peter Lloyd creates modern interpretations on South East Asian cuisine. Sticky Mango was awarded Best Fusion at the 2019 Golden Chopstick Awards.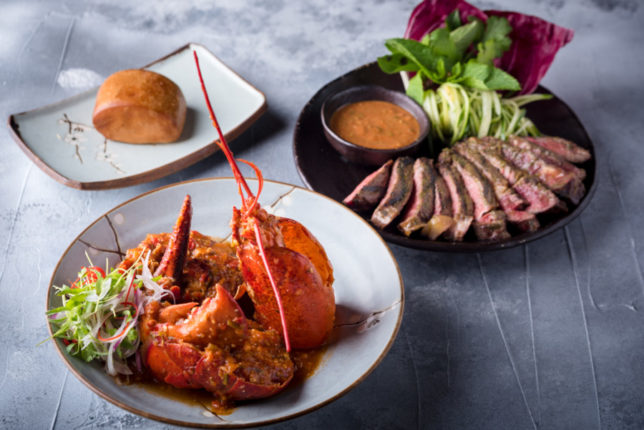 Sticky Mango is spread over three floors of an historic building on Stamford Street and was previously home to RSJ Restaurant which was run by Nigel Wilkinson for decades and was renowned for its Loire Valley wines. Peter opened Sticky Mango on one floor of RSJ in 2016 following the closure of Spice Market (created by 2 Michelin Star Chef Jean-George Vongerichten), where he was head chef for five years.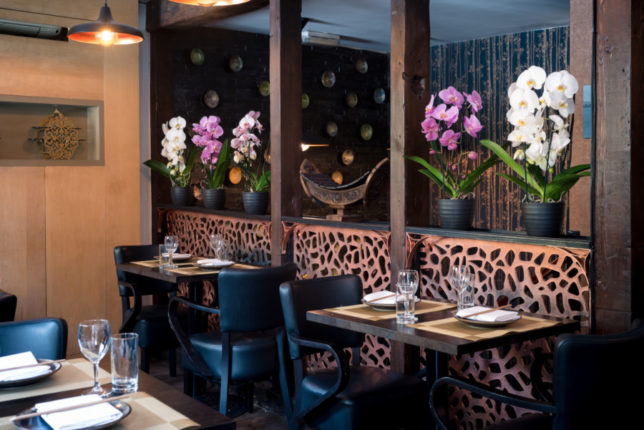 Inspired by his travels in Thailand, Malaysia and Indonesia, Peter describes his food as giving "an explosion of flavour – offering a portal into an exotic world." He balances sweet, sour, salty and umami flavours throughout his menus which are designed for sharing. Choose from small plates from £6.50 each or big plates to share from £10 each or the very reasonable priced nine-course tasting menu at £35/person with a vegetarian option at £30/person.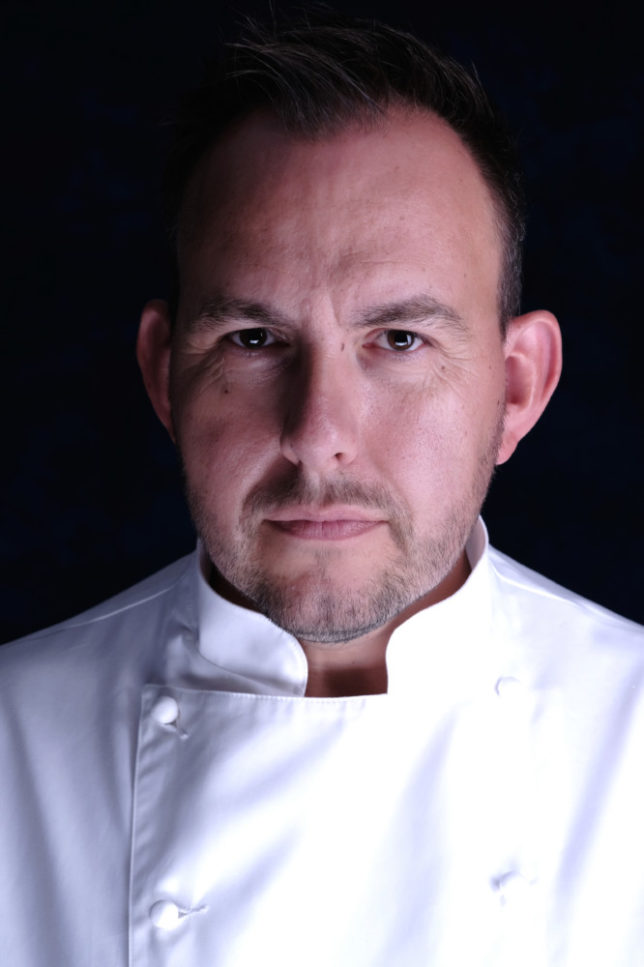 On the Wine List, Sticky Mango continues RSJ Restaurant's reputation for Loire Valley wines with a carefully curated list of unusual wines. On the menu, signature dishes include Soft Shell Crab Steam Bun; Malaysian Chicken Curry Puffs; Massaman Lamb Shank; Vegetable Char Kuey Teow and Singapore Chilli Lobster.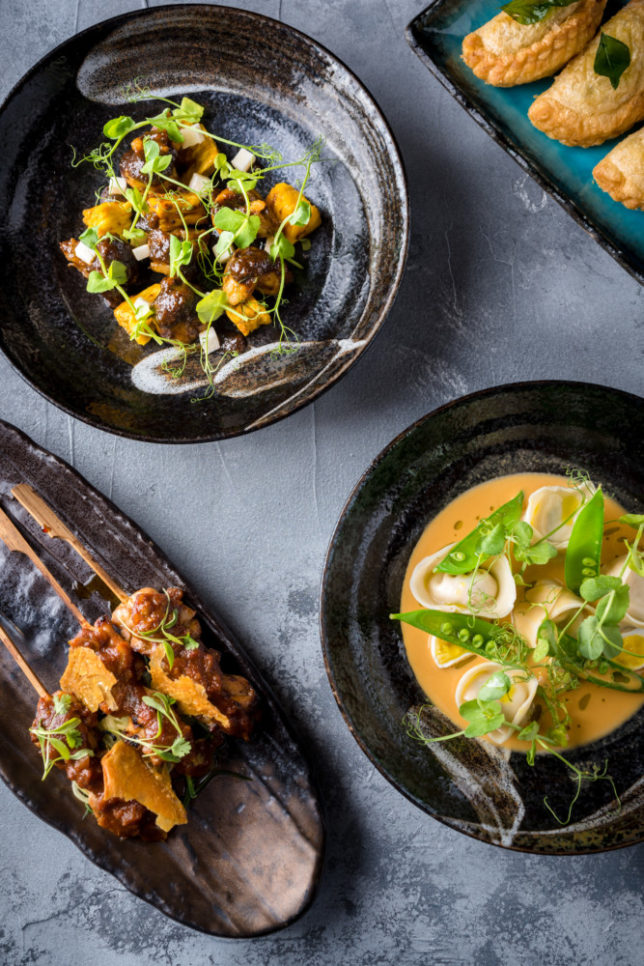 Desserts take eastern flavours to new levels such as Peanut Nougat Satay with Charcoal Lime Ice cream (inspired by Peter's recent trip to Indonesia) and the eponymous Sticky Mango Rice – Peter's signature dish.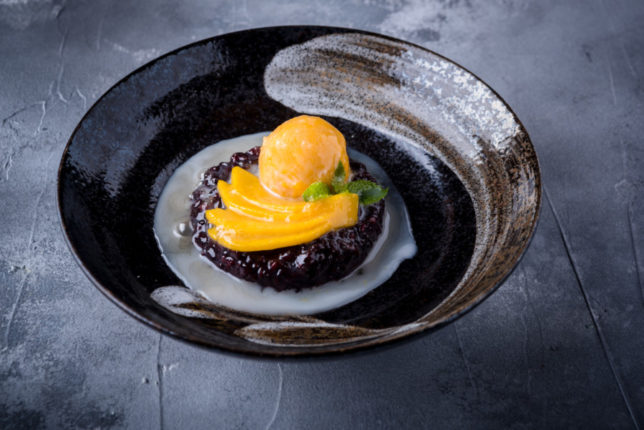 Lloyd has travelled extensively around Asia and his food is inspired by real experiences whether that's being invited into private homes in Indonesia to learn from home-cooks or tasting and
learning about the history and culture of South East Asian street food. He says: "Thanks to reading and travelling, I began to understand the cuisine and it opened up a whole new world of flavours – it was like a new beginning for me; like starting my career again. I started to understand the concept of Asian food and coupled with my experience as head chef at Spice Market, I put the two together to develop my own style."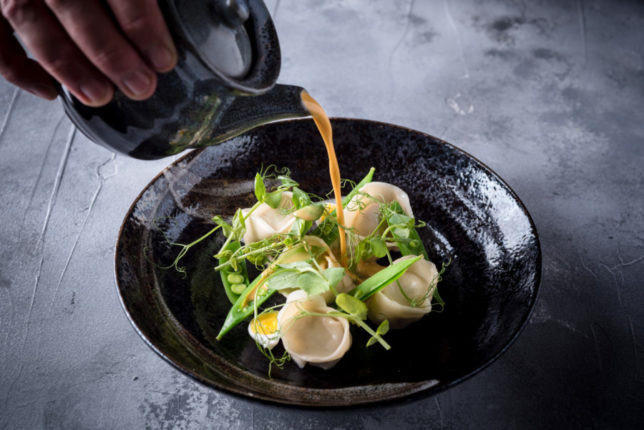 The lower ground floor is home to a stylish cocktail bar featuring house cocktails and can be used for private parties and events with the neighbouring dining room. With dimmed lighting, arched ceilings and silk wallpaper, the intimate space can seat up to 48.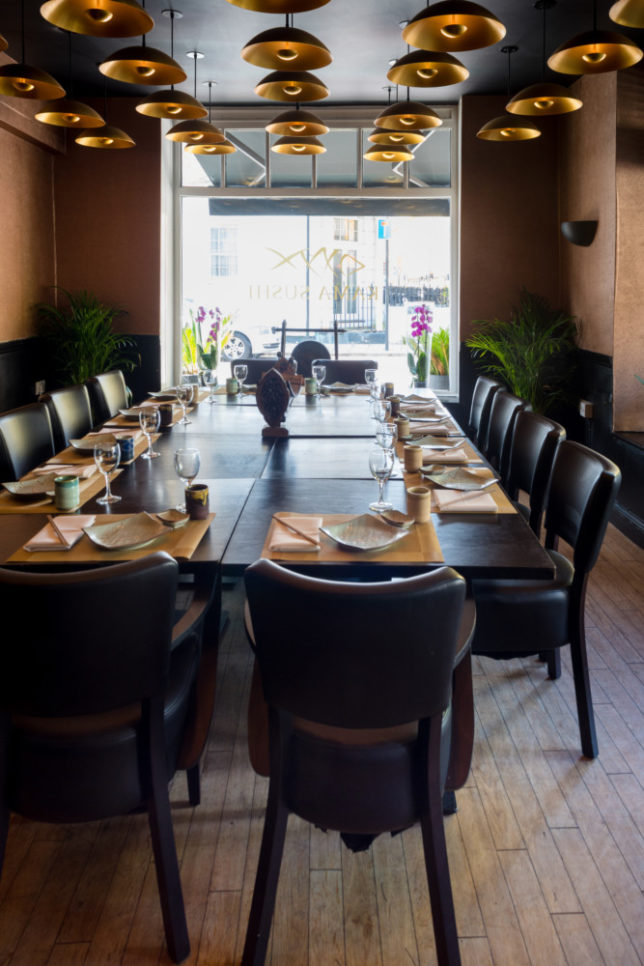 In June 2019, Lloyd commissioned a unique tribute to his hero Anthony Bourdain, with a striking work of street art on the side of the restaurant created by artist Jerome Davenport @ketones6000. The work features the statement "Context and memory play powerful roles in all the truly great meals in one's life." A statement which encompasses Lloyd's own understanding of food.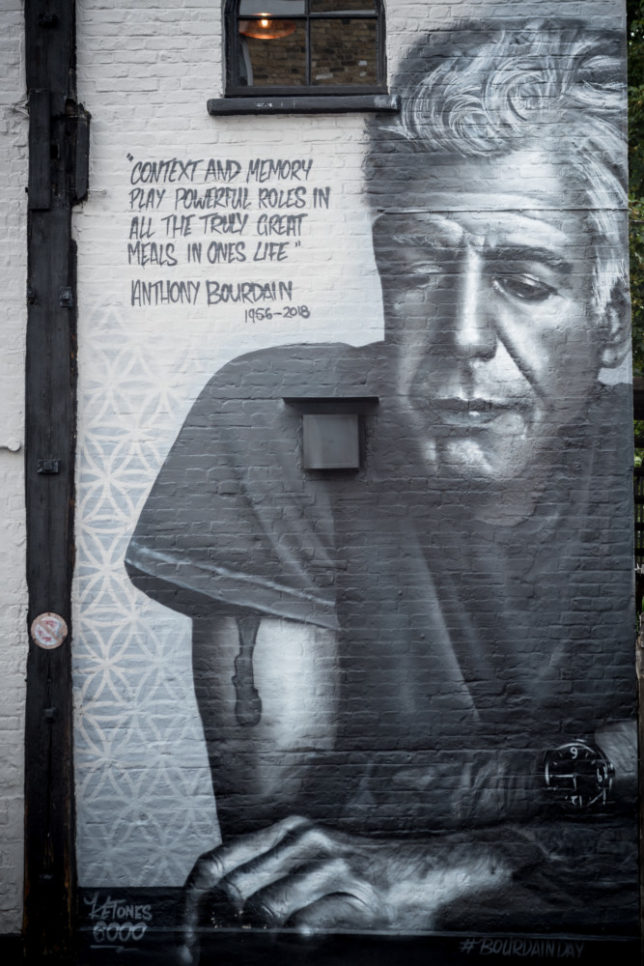 For those hoping to avoid turkey overload on the menu for Christmas office parties or celebrations with friends & family over the festive season, Sticky Mango offers private dining rooms for group bookings of between 8 to 75 people. The South East Asian cuisine is a welcome change from traditional menus with a set three-course menu with three options per course (£24.95 per person) as well as Sticky Mango's renowned 9-course tasting menu (£35 per person) and Gourmet Tasting menu for £45 per person.
Sticky Mango
33 Coin Street, London SE1 9NR
020 7928 4554
www.stickymango.co.uk
@stickymangoldn
@chef_lloyd