Hannah Aykroyd is the founder and Managing Director of residential buying advisory Aykroyd & Co, specialists in buying and managing property on behalf of clients in Prime Central London. Here she reveals the five crucial questions you should ask before buying a property.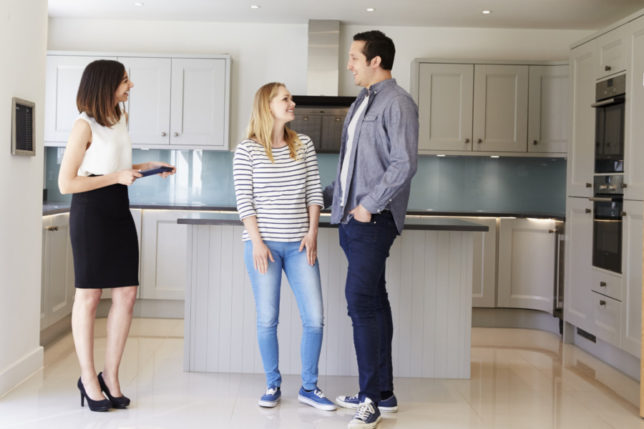 If only buying a home were as easy as popping round to the shops. Instead, for many people it's a frustrating and sometimes baffling process. Just how difficult it can be is reflected in surveys, where respondents often report that they find home buying more unsettling than planning a wedding, having a baby, or even getting divorced.
So much is invested in a home – emotionally and financially – it seems rather unfortunate that buying one is, for many people, anything less than a delight. My colleagues and I hugely enjoy the process of acquiring residential property – and we go to great lengths to make the process a pleasure for our clients as well.
How do we ensure the buying process is enjoyable for our clients? As buying agents – unlike estate agents – we work solely for the buyer. This means we focus exclusively on representing the buyer's interests at all times. That reassurance goes a long way to reducing stress levels. Then, we use our extensive contact base and nearly fifty years of combined experience to source and preview dozens of relevant properties; we take our clients on carefully arranged viewing tours; we manage negotiations; we bring in a team of trusted surveyors, lawyers and others – and much more.
Importantly, to ensure a stress-free transaction, we gather as much information as we can from the seller and the seller's agents. This early due diligence is key to our high success rate. In particular, there are five questions we never fail to ask, and that we recommend all buyers ask when shopping for a home:
Question 1: What is the reason for the sale?
Understanding the vendors' motivation is critical. Do they want to complete by a particular date or is price the most important factor to them? If you can glean the vendor's desires and pressure points you will have a much better chance of securing your chosen property at the best price.
Question 2: How long has the property been on the market?
We like to know if the property is fresh on the market or has been languishing. Has it always been listed at this price? If not, what is the pricing history? Are there any other interested parties, and if so, how many times have they viewed the property and if the property requires works, whether they have come back with a builder or architect? We use this information to shape our clients' offer.
Question 3: Have there been any other offers?
One of the paradoxes of today's Prime Central London property market is the high level of competition for quality properties. Properties that are overpriced or have some fatal flaw are sitting – but well-priced, desirable houses and flats are in high demand. This means that, chances are, you will face competition for the property you want. It's important to find out if there have there been any other offers, at what level, and if they are still live. We also ask about the profile of the other offers. Cash or mortgage? Chain or chain-free? Were there any other conditions? Technically, the estate agent should not disclose this, but may give an indication.
Question 4: Are any other agents instructed?
We always check if there are any other agents instructed. If so, are they on a joint, sole or multi-agency fee structure? This helps us to gauge how the selling agents are remunerated, which may have a bearing on how we approach the negotiation process. Also, we want to know whether any previous agents have been instructed, as we may use them as a resource to discreetly extract more information if necessary.
Question 5: What other details might affect the offer?
This is less a question we ask the selling agents, and more a question we ask ourselves. When viewing a property, we are on the lookout for legitimate reasons to make a lower offer, as well as items that can be added to the sale. Reasons might include a maintenance issue or perhaps a security system which needs updating. Items that can be included in the offer are furniture, fixtures, storage, or parking. The cost of these can be significant but they can provide a relatively painless way for the vendor to add value to the sale. Importantly, we will always list out chattels separately to avoid our clients paying a higher SDLT than necessary.
Of course, we always ask these questions while having a friendly chat with the selling agents or owners. We want to glean the information we need for our clients while presenting them as committed and focused buyers, but we also want our clients to be liked. Sometimes people forget that buying property isn't just about property – it's about people and that can come with a whole raft of emotions.
Being open, approachable, consistent and proactive goes a long way to giving both the vendor and the selling agent the confidence in our clients' ability to successfully transact. It is so important when negotiating to always show respect so that when the offer is hopefully accepted that you start off on a positive note.
This goes a long way to ensuring a successful, stress-free purchase – and to securing your dream home which is a joy from the very start.
About the expert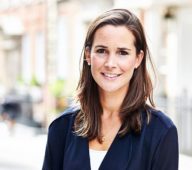 Hannah Aykroyd is the founder and Managing Director of residential buying advisory Aykroyd & Co, specialists in buying and managing property on behalf of clients in Prime Central London.