Favoured by film stars, celebrities, authors and diplomats, St. James's Hotel & Club in the heart of Mayfair is a 5-star boutique London hotel with a luxurious home away from home feel, combining contemporary chic and traditional charm.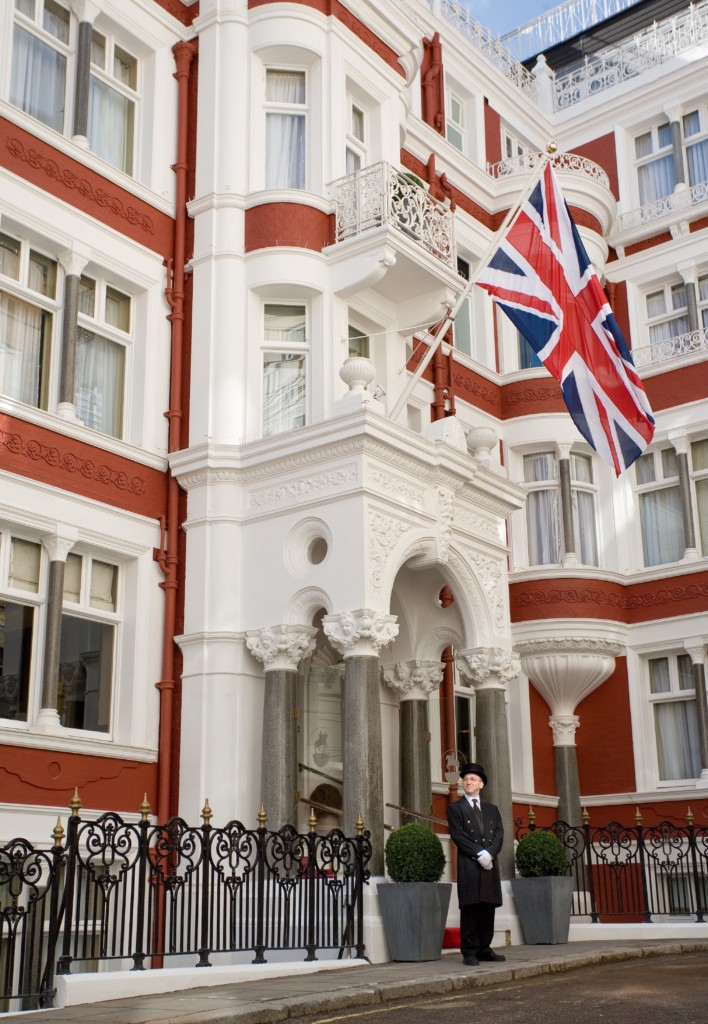 As one of the most prestigious townhouse hotels in London, it is home to the capital's most exciting new Port bar at the newly re-launched 1857 The Bar and the newly renovated Michelin-starred Seven Park Place, with interior design by award-winning Russell Sage Studio.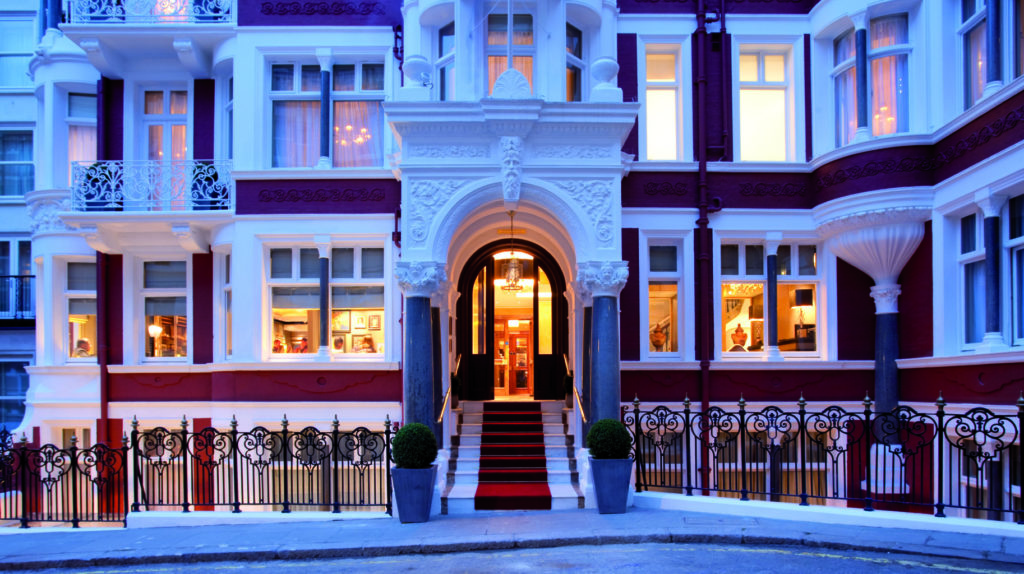 St. James's Hotel & Club is situated just off St. James Street, a stone's throw away from London's most exclusive shopping destinations, New Bond Street and Jermyn Street. Green Park is also easily accessible through a secret shortcut via one of the hotel's back entrances.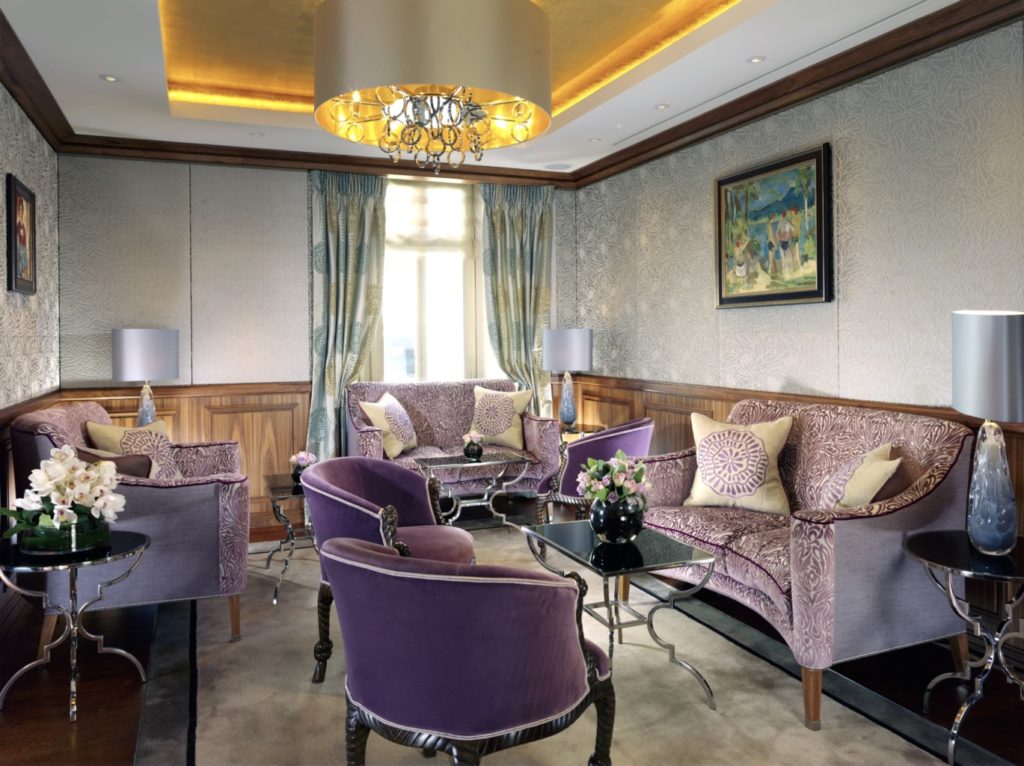 As one of the leading luxury 5-Star boutique hotels in Mayfair, St. James's Hotel and Club is a member of Althoff Collection and Small Luxury Hotels.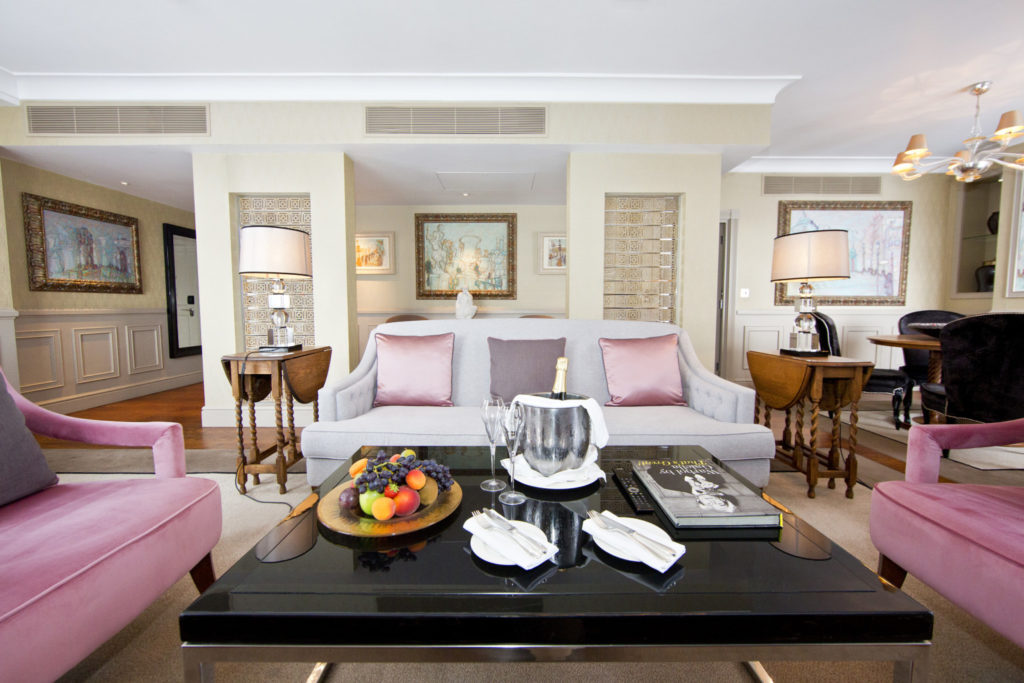 The interiors of St. James's Hotel & Club were completely renovated by an international team of architects and designers led by award-winning interior designer AMJ Design, from Berlin.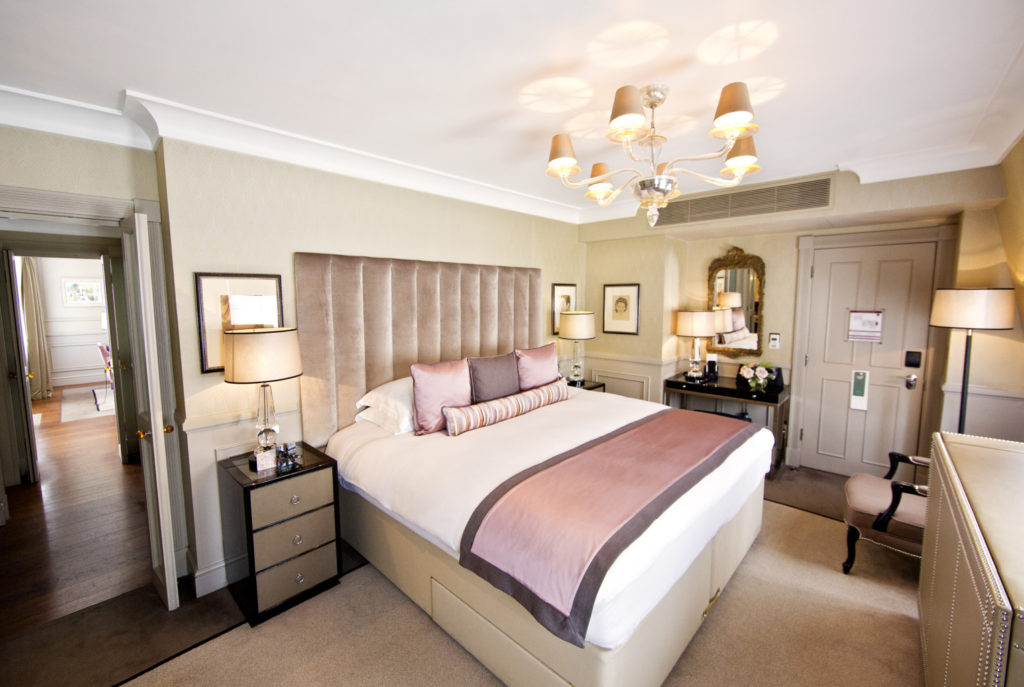 Every piece of furniture and every metre of fabric – from the Murano glass chandeliers to the walls lined with Loro Piana cashmere – has been carefully selected to give the hotel its luxurious ambiance.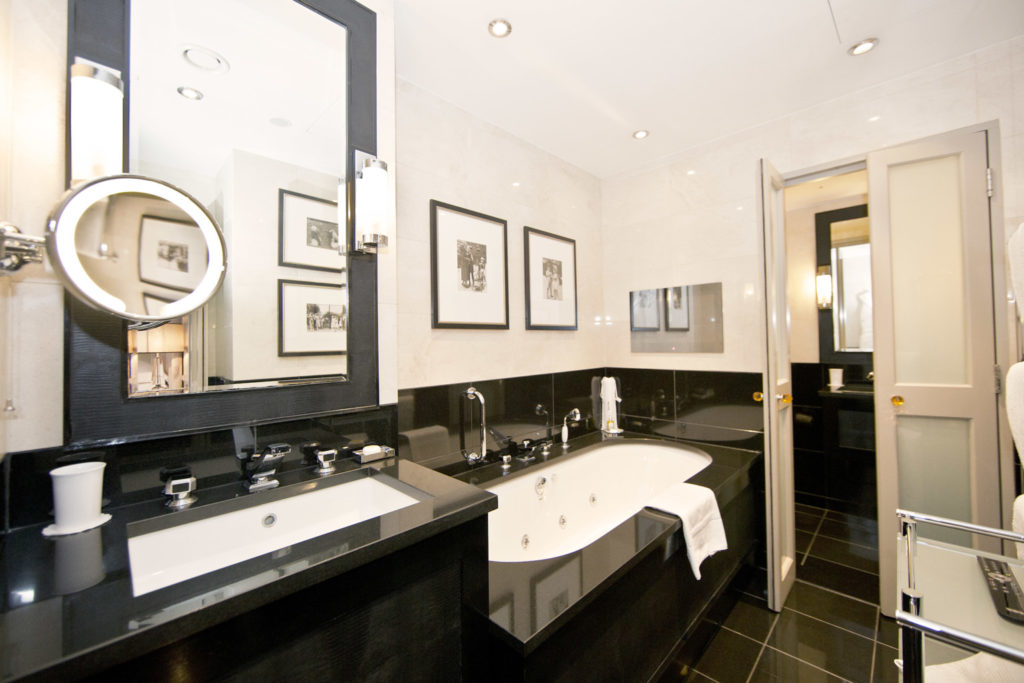 Each of the luxurious 60 guest rooms and luxury hotel suites reflects the house's attention to detail, incorporating state-of-the-art technology and exquisite furnishings. Many have their own balcony and views over the rooftops of the historic St. James's district, in the heart of Mayfair. The Penthouse Suite features a large rooftop terrace unrivalled in this part of London.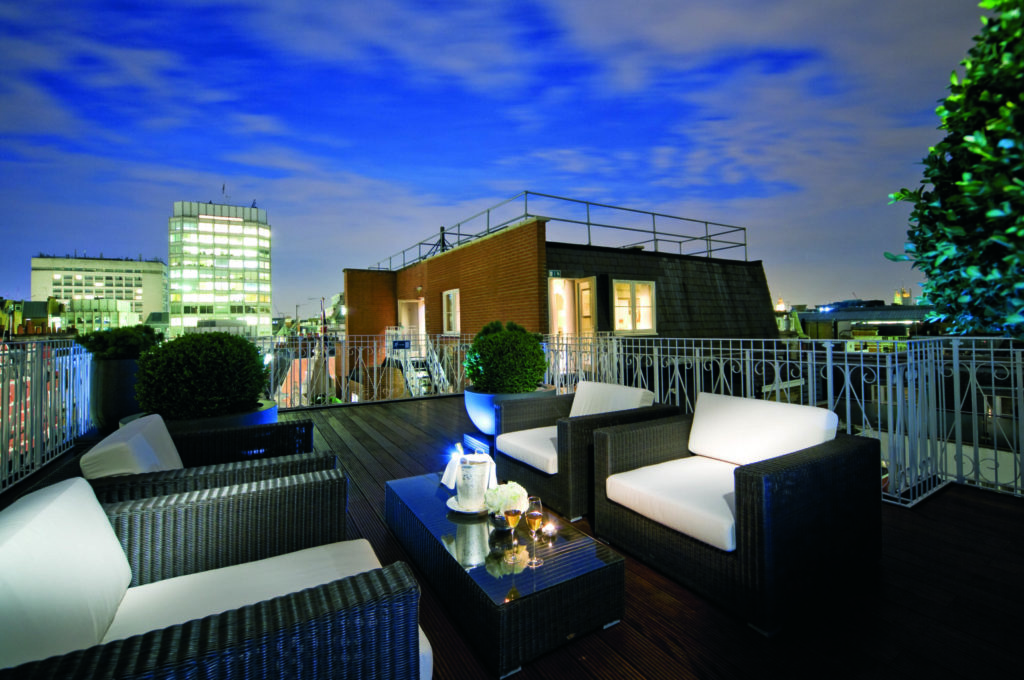 St James's Hotel and Club boasts a beautiful art collection including fine examples of Impressionist, Expressionist and Cubist work from all over Europe. Artwork is displayed both in public areas as well as guest rooms.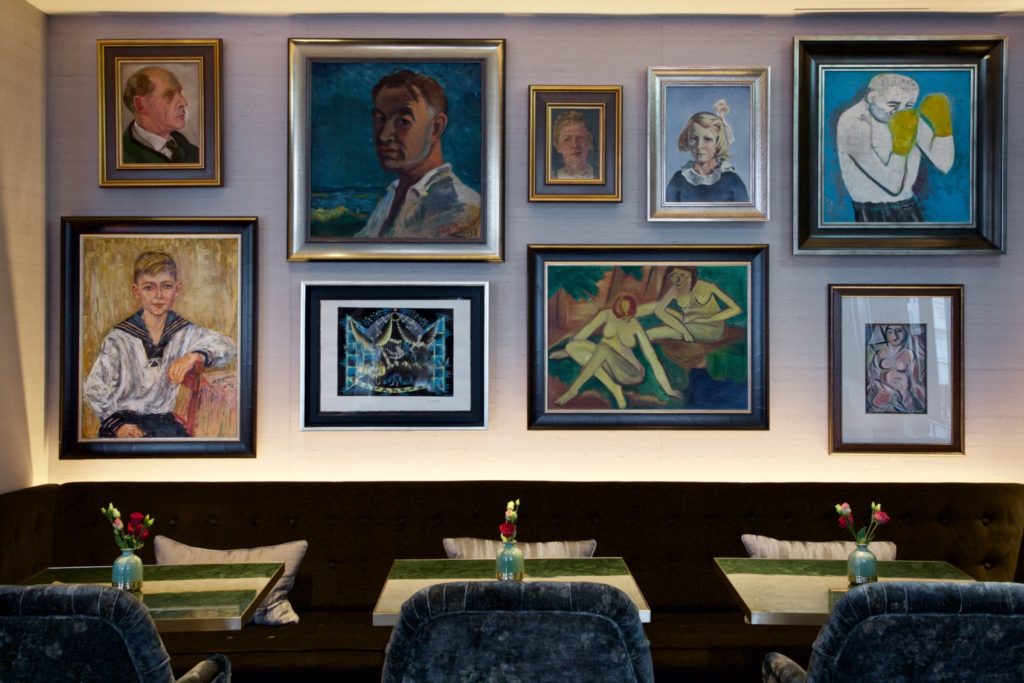 With a long history of hosting celebrities, St James's Hotel and Club has welcomed through its doors both British and international stars such as Samuel L. Jackson, Cher, Luke Wilson, Keith Richards, Alice Cooper, Elle Macpherson, Robert Redford, Dita Von Teese, Colin Salmon, Damian Lewis, Helen McCrory, Michael Bolton, Jack Johnson, Katherine Jenkins and Liza Minnelli.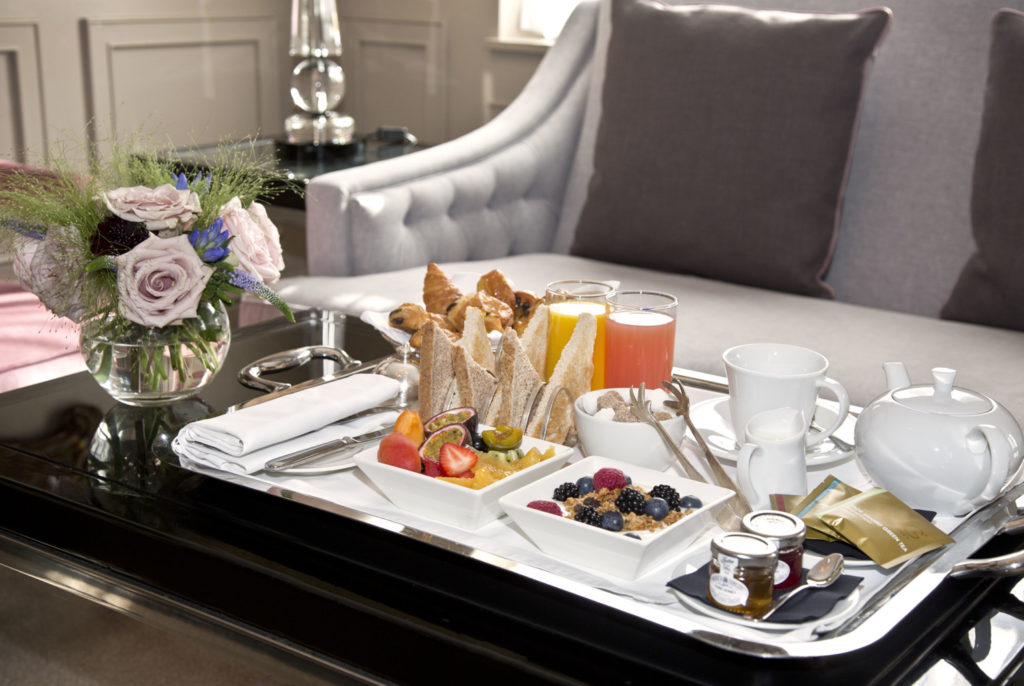 For our visit to St James's Hotel and Club, we stayed in the Junior One Bedroom Suite which benefits from a separate living and sleeping area in 36m² of space.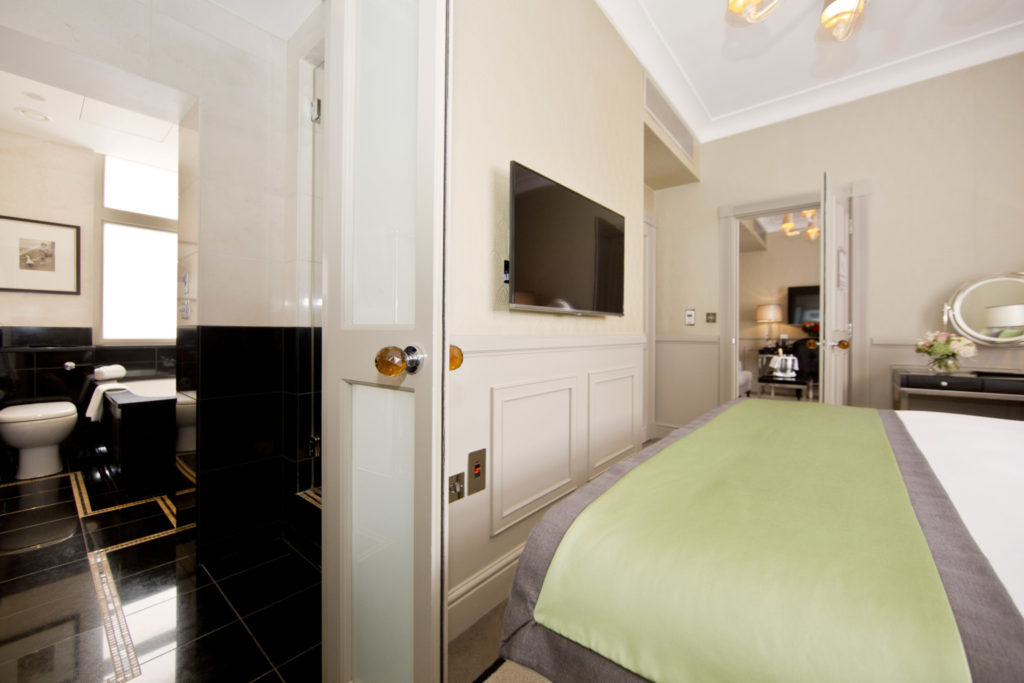 Exclusively designed and in harmony with the elegant Victorian building, the Junior One Bedroom Suite is perfect for the discerning traveller or young family.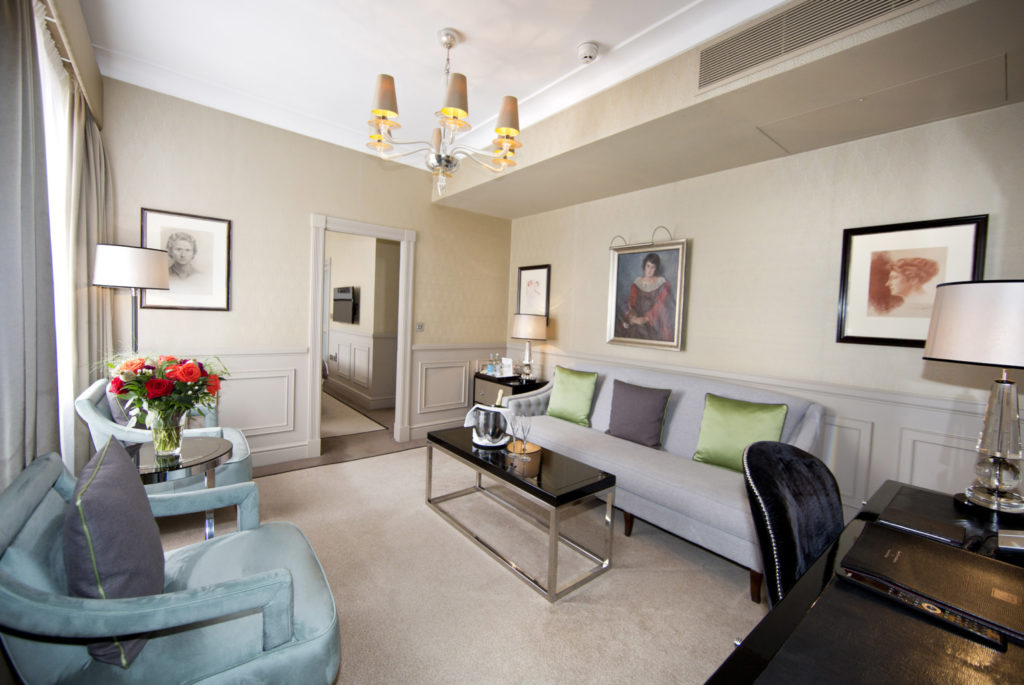 The exquisite furnishings in the spacious living room adds a sense of sophistication that's in keeping with the prestigious location of the hotel.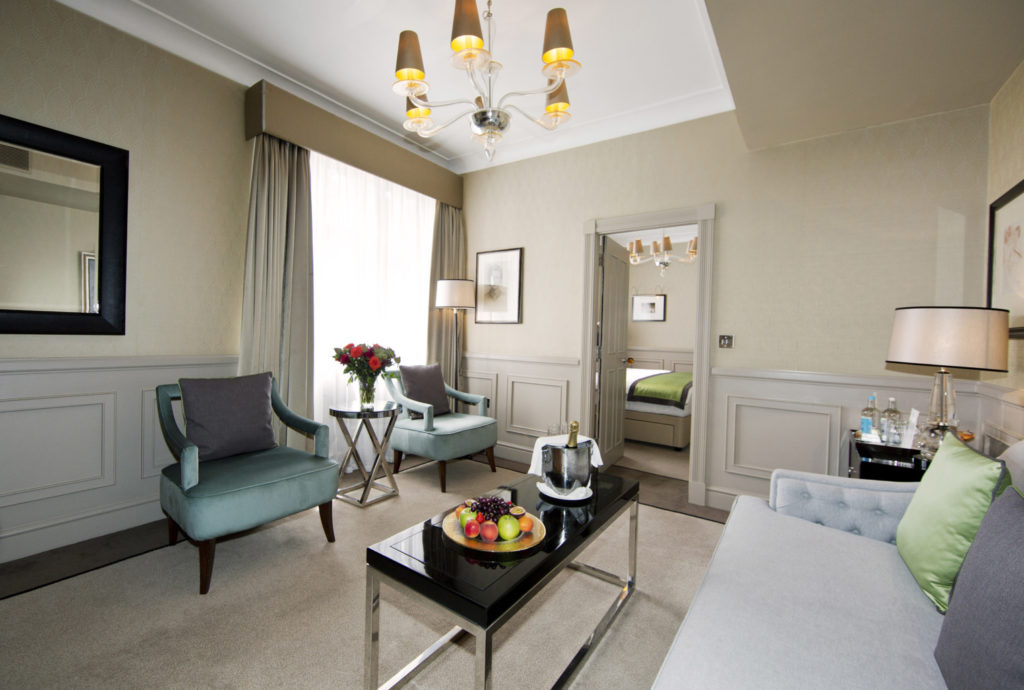 With LCD televisions throughout the suite, the bedroom features a king-size bed with Hypnos mattress and beautiful bedlinens and soft furnishings.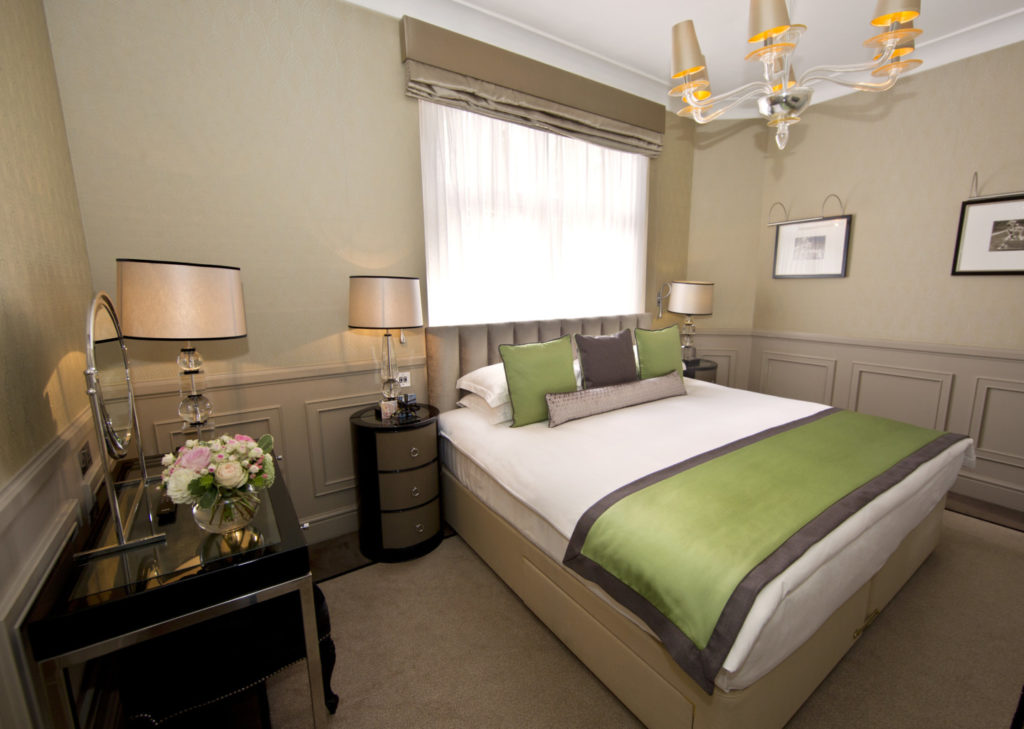 The spacious bathroom is the perfect place for a 'me time' soak in the tub and benefits from luxurious Penhaligon's toiletries.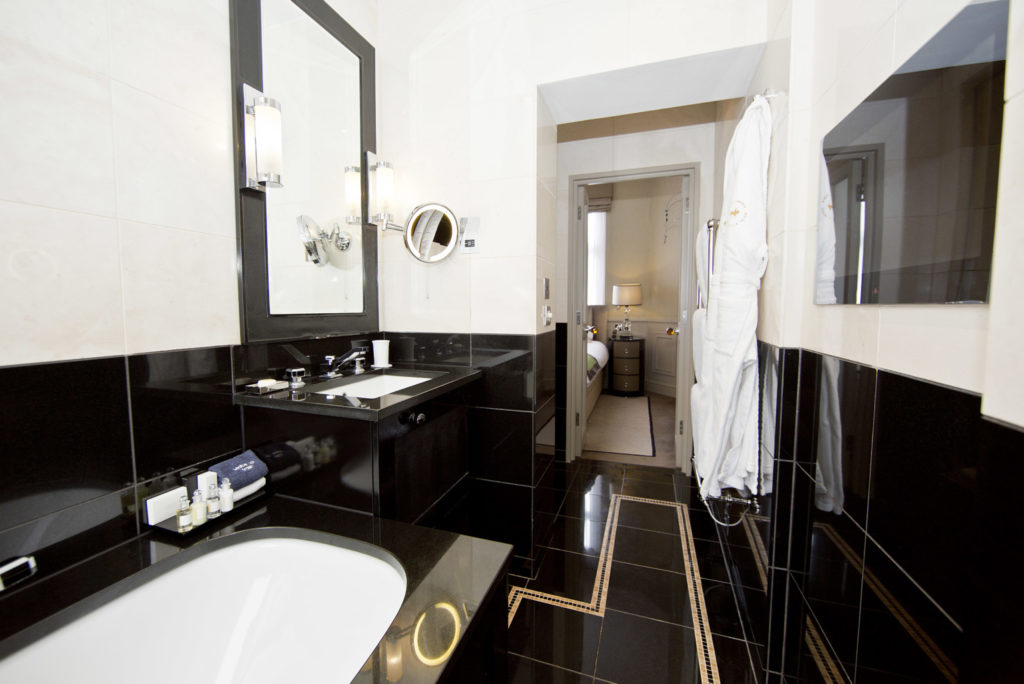 The front lounge has a dramatic feature bar with window banquette seating, alongside an elegant wine cellar and sommelier station. Whilst bespoke lighting levels transform from day to night into an impressive illumination scheme for an added touch of glamour.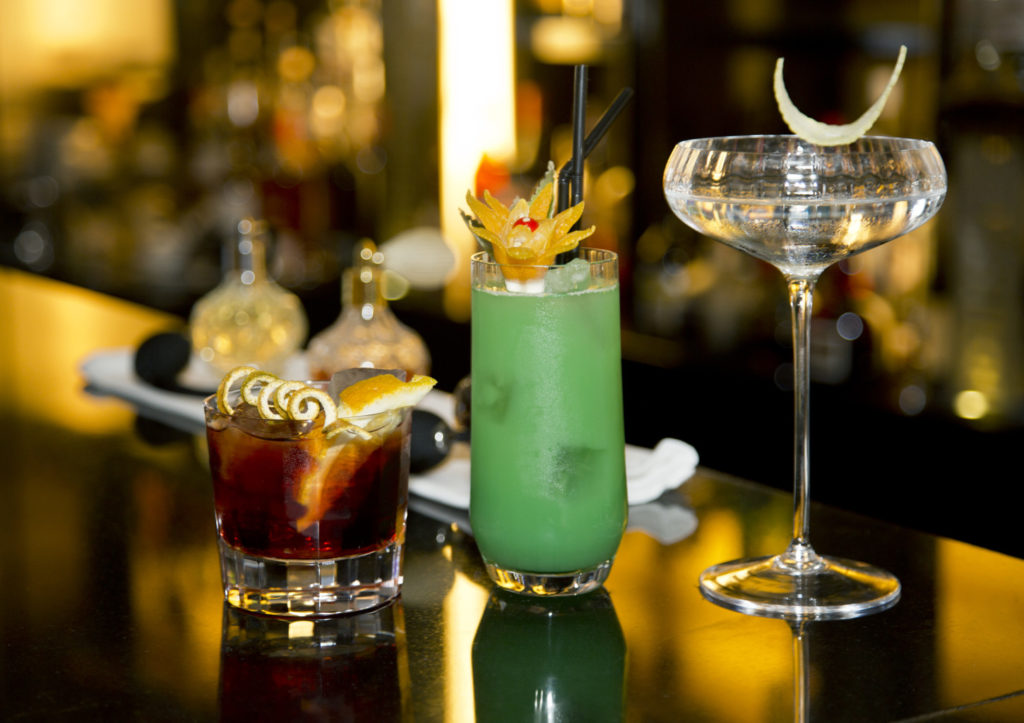 St. James's Hotel & Club is home to Seven Park Place – an intimate and stylish Michelin Starred restaurant created by Executive Chef William Drabble. Re-launched in 2019 in collaboration with Russell Sage Studios, the new interiors of the restaurant take inspiration from the Art Deco period.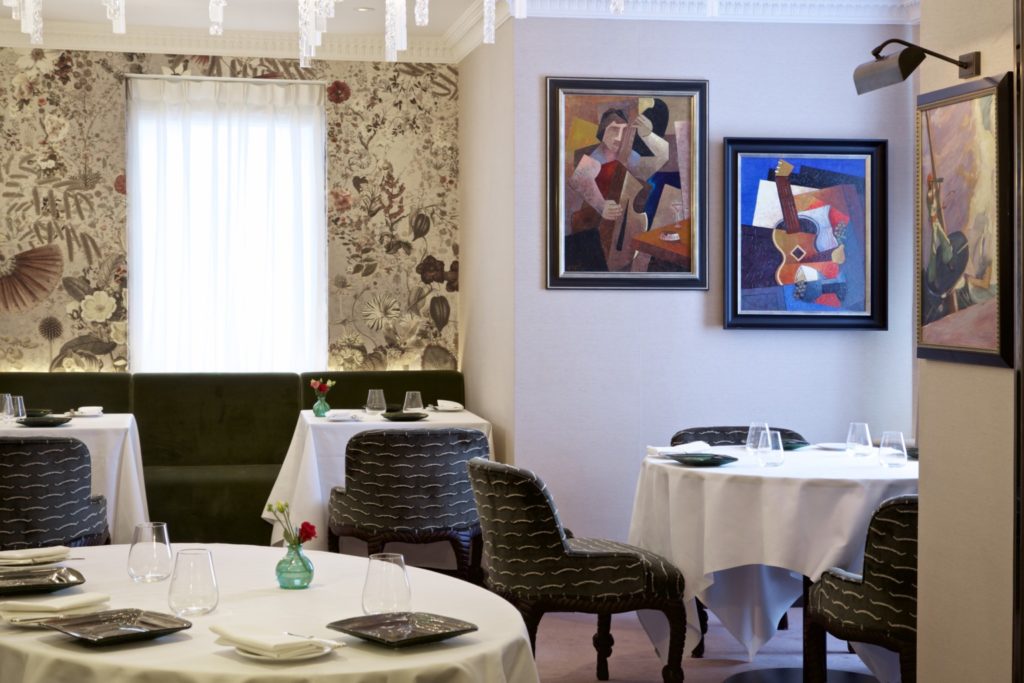 As one of the capital's best-loved chefs, William Drabble creatively combines classic French cooking techniques with the very best seasonal British produce. Click here for a closer look at his latest menu.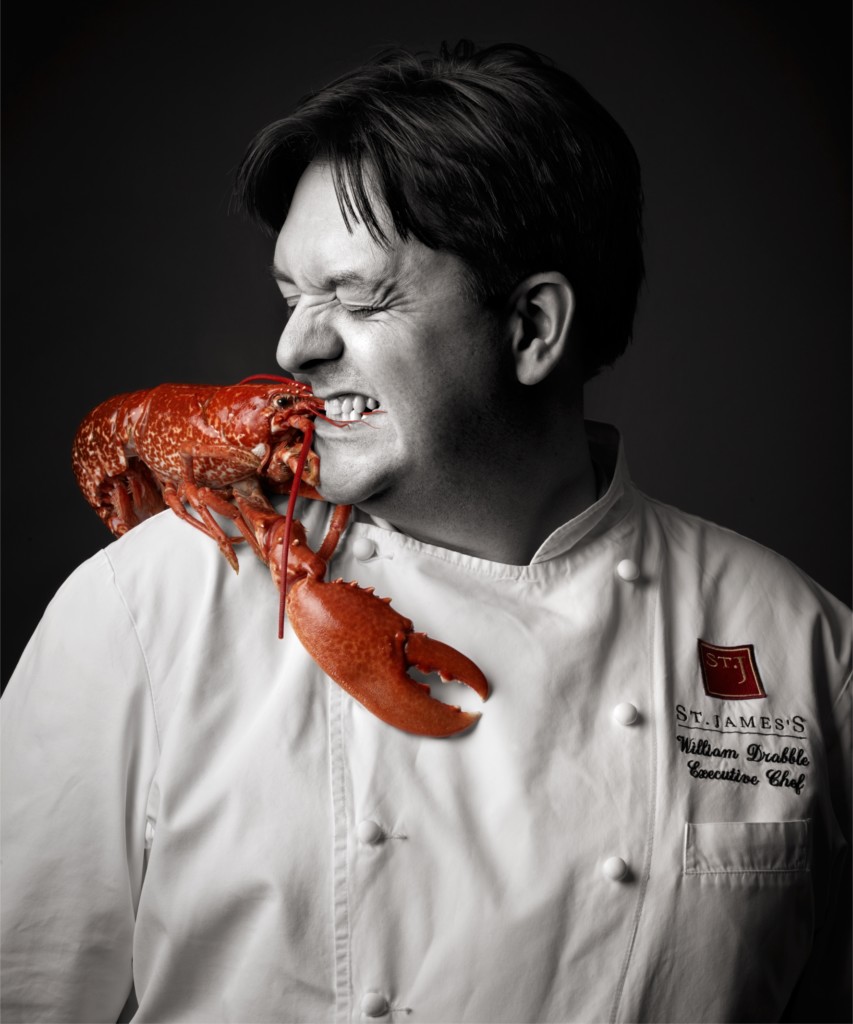 Following the successful re-launch of Michelin-starred Seven Park Place, St. James's Hotel & Club Mayfair also re-launched their bar: 1857, which refers to the year that the historic club was established. It is a celebration of the hotel and club's rich history and specialises in port.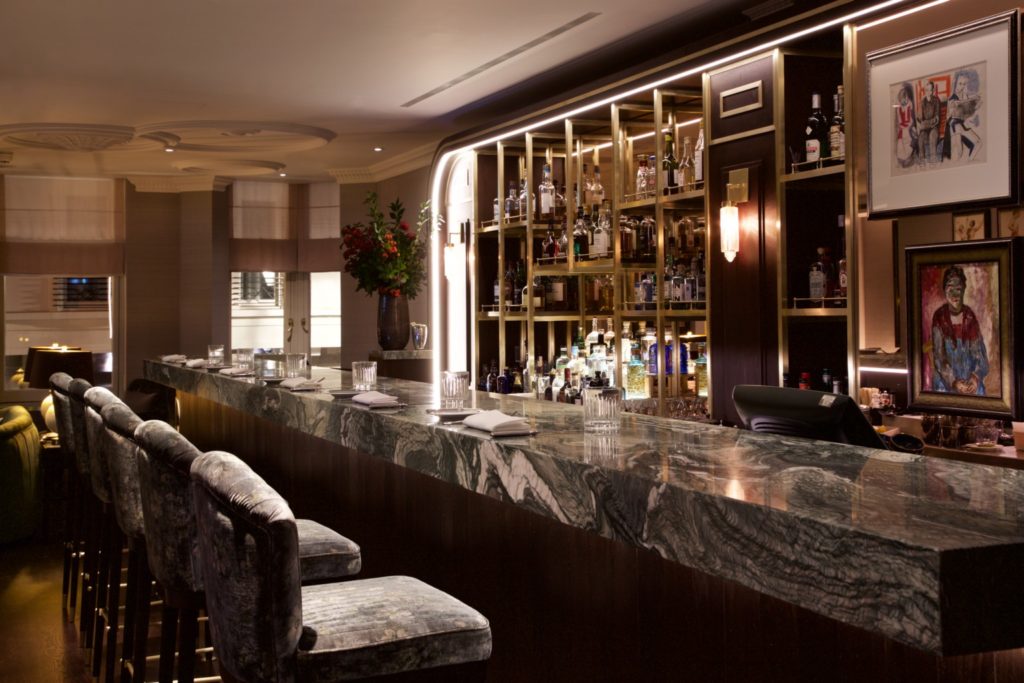 St. James's Hotel & Club, located in this quintessential British heritage London neighbourhood, has joined forces with the Symington Family Estates, producers of premium port wine for five generations, whose stable of companies include W. & J. Graham, Warre, Dow, Quinta do Vesúvio, Smith Woodhouse, Cockburn and Quinta de Roriz. They are also the leading vineyard owner in the Douro Valley and one of the top Portuguese wine producers.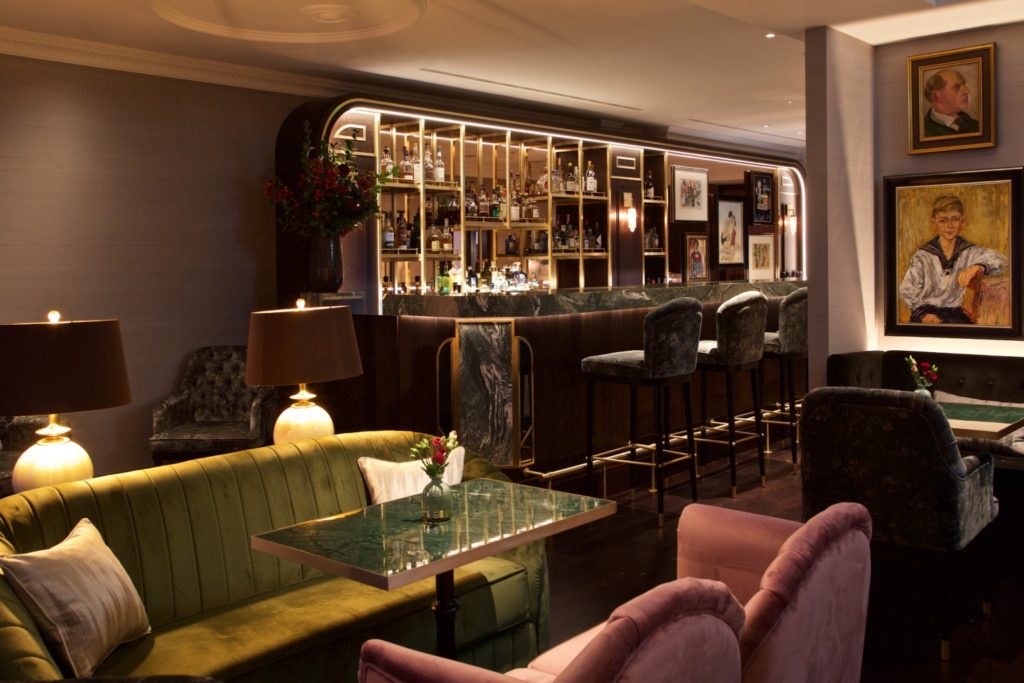 1857 serves the widest variety of port found in any London bar, including limited, rare and unusual wines, aged tawnies, single quintas and vintage ports. Also on offer is the oldest wine in the UK, sold by the glass. The bar showcases the exceptionally rare Graham's 1882 Ne Oublie port that dates back to the arrival of Andrew Symington in Portugal that year – this is the only bar where this is currently served to the general public. This port is named after the family's original motto and is bottled in a hand-made crystal decanter within a Smythson leather presentation box.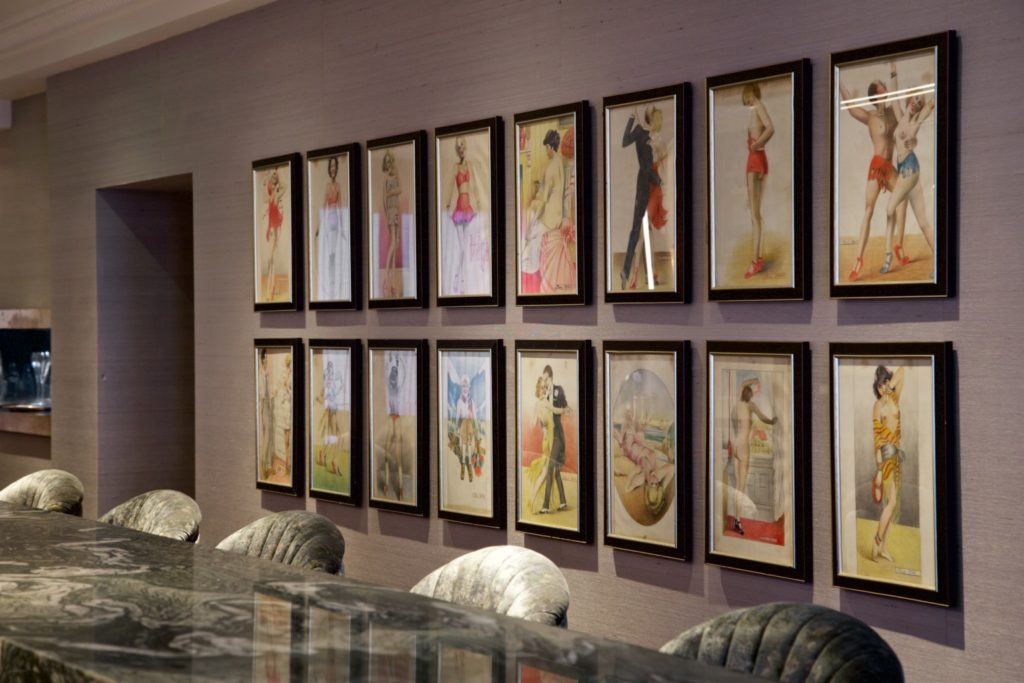 Catering to both port lovers and newcomers to the drink, port cocktails are also on offer. We tried Queen of the Night (Graham's Tawny 10 year old port, Blandy's Verdelho 10 year old Madeira, Seignette Cognac VS, Crème de Rose) and Prince of Wales (Blandy's Verdelho 10 Year Madeira, Seignette Cognac VS, Orange Liqueur, Champagne Philipponnat)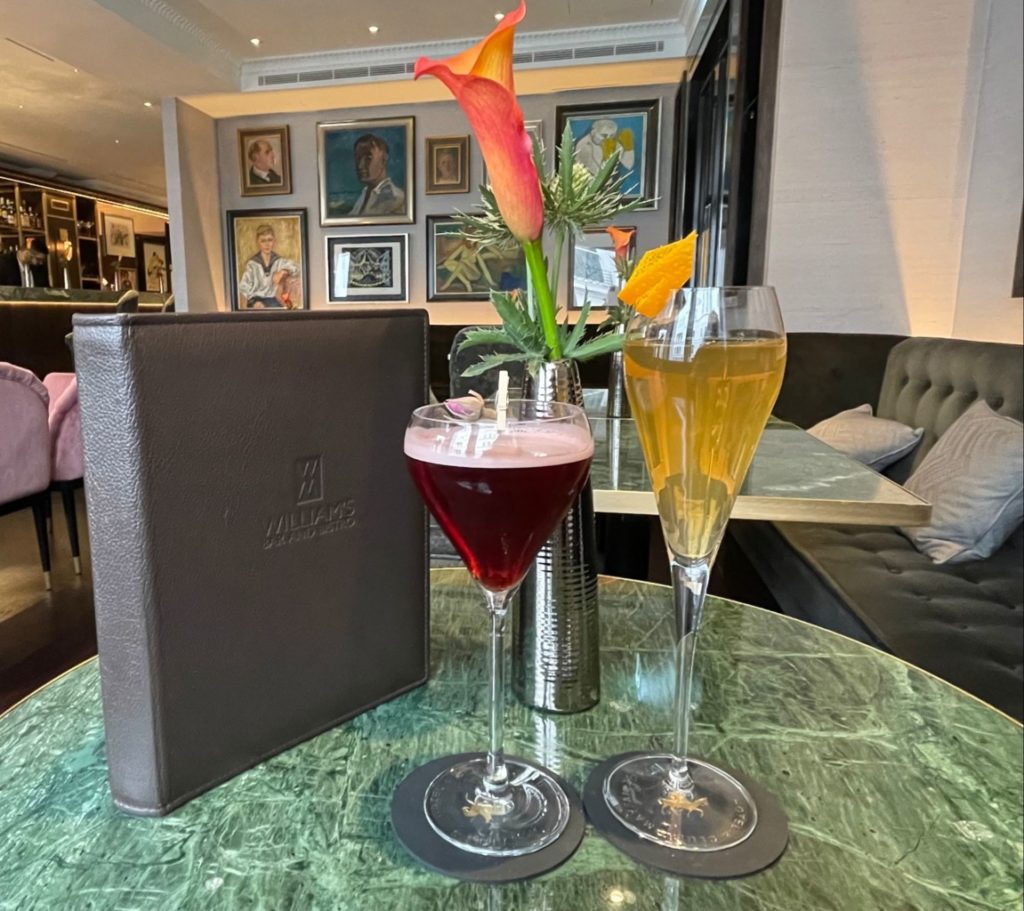 Both cocktails had a base of cognac and Madeira, however, the Prince of Wales had sweetness and light added to it with the addition of orange liqueur and champagne, whereas the Queen of the Night took a slightly darker turn with port and a hint of rose. Both were delicious. Lovely to see a nice selection of port cocktails, that too a couple of refreshingly light ones such as the White Port & Tonic and the Port Sour made with Graham's Blend Series No. 5 (specifically intended for the bar scene and non-traditional port drinkers) which is mixed with egg white and lemon.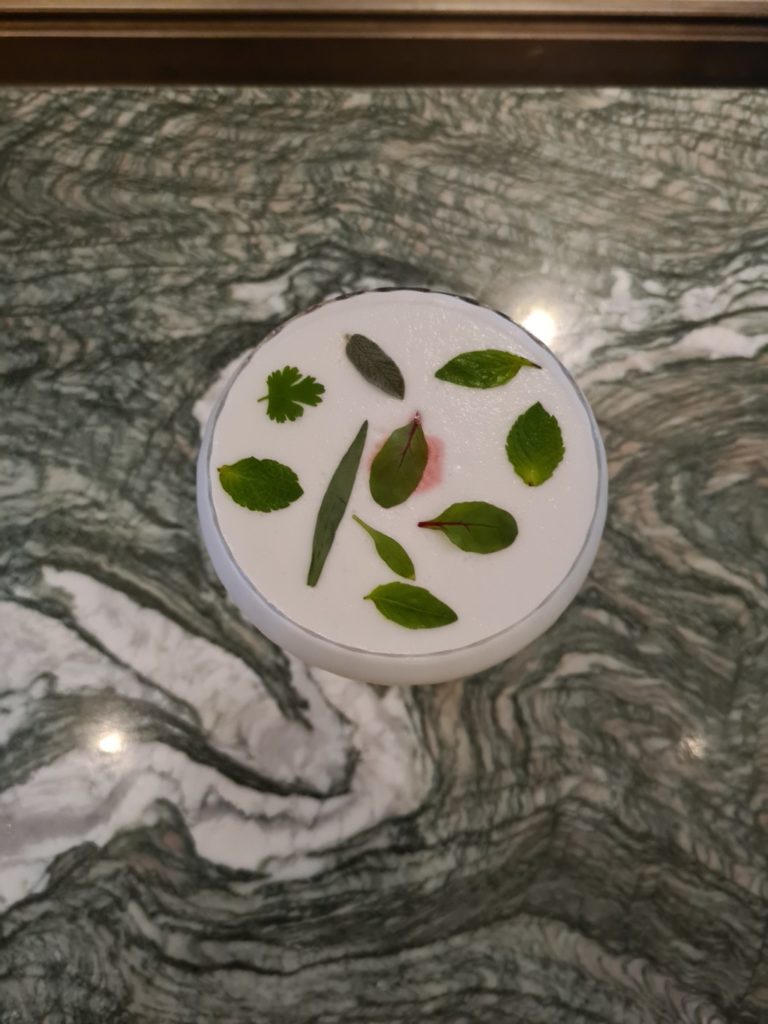 The bar nibbles menu has been formulated to include produce that pairs extremely well with port, including stilton, foie gras, tuna belly and burrata. 1857 also caters for non-port drinkers, with a range of premium spirits, classic cocktails and non-alcoholic cocktails.
St. James's Hotel & Club
7-8 Park Pl, St. James's, London SW1A 1LS
+44 20 7316 1600
www.stjameshotelandclub.com