W&W Jewellery has partnered with celebrated milliner Edwina Ibbotson to shine a spotlight on bespoke artistry and create a series of styles for some of the most important cultural and sporting events of the season.
From the prestige of Royal Ascot to the glamour of Glyndebourne, the historic annual events that make up the British social season have become as famous for their fashion as much as the occasions themselves.
With a shared passion for bespoke design and traditional craftsmanship, W&W Jewellery has created a series of beautiful hand painted jewellery illustrations in response to Edwina Ibbotson's own couture hats designed to be worn at some of the season's most distinguished events:
1. Royal Ascot
The most prestigious race meeting in the sporting calendar with a strict dress code, Royal Ascot is an event synonymous with supreme elegance and style.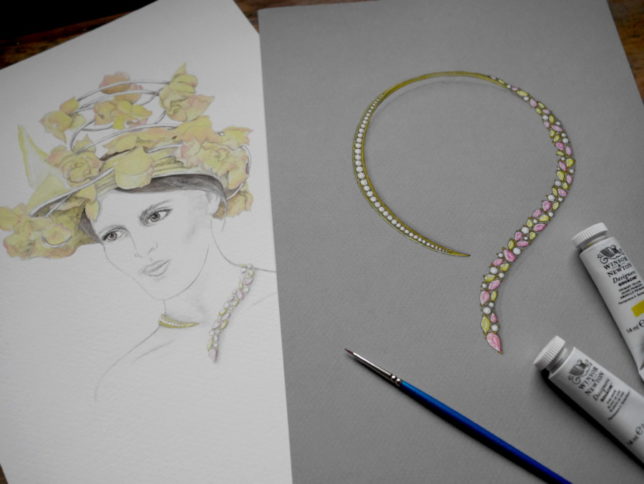 Edwina's whimsical yet elegant floral top hat creates the perfect balance of formality and frivolity – ideally suited to Ascot. Trimmed with hand made silk roses, delicately twisted and curved onto ostrich quills, it is paired with a unique open necklace concept by W&W Jewellery that features stunning multi-cut yellow and pink sapphires with diamonds. The structural asymmetric neckpiece has a subtle vine-inspired design to complement the floral theme of the top hat.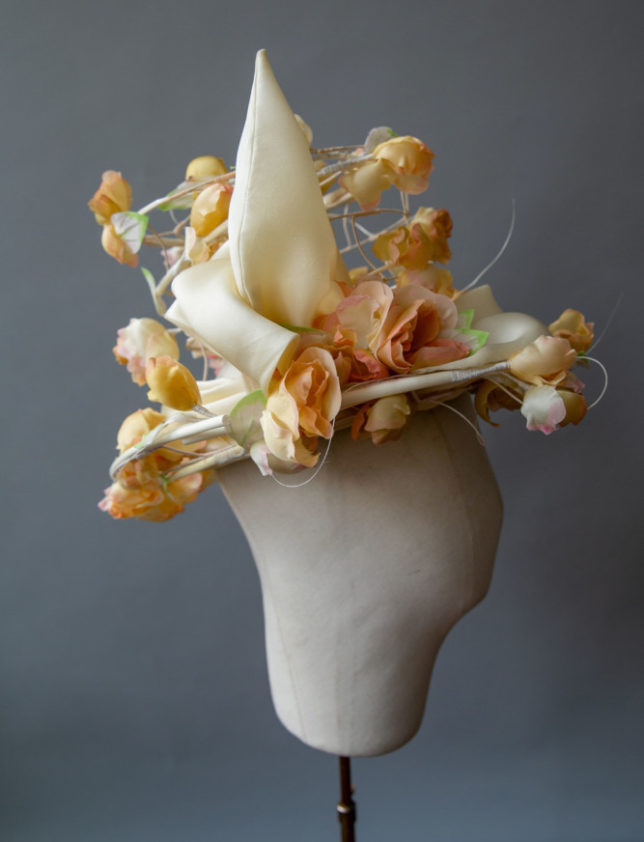 2. Glyndebourne
One of the most distinguished black tie occasions of the summer, a day at Glyndebourne offers ladies a chance to revel in glamour and opulence.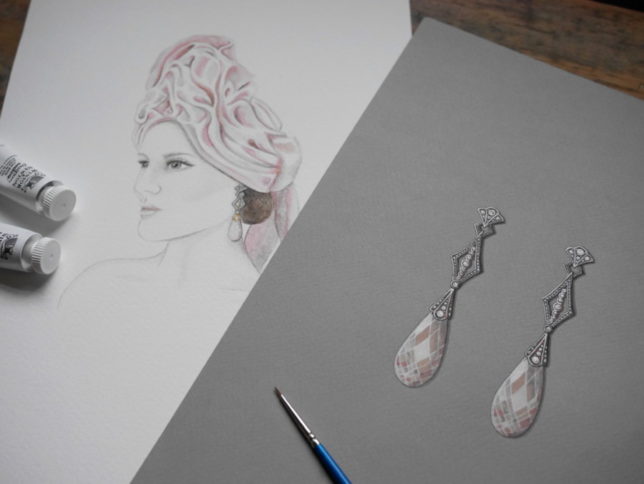 Emanating vintage glamour, Edwina has designed a silk satin turban fashioned into a sculptural crest complete with silk bow and tails at the back. The pale pink hue softens the grandiose shape of the piece and is complemented with dramatic Art Deco inspired drop earrings by W&W Jewellery.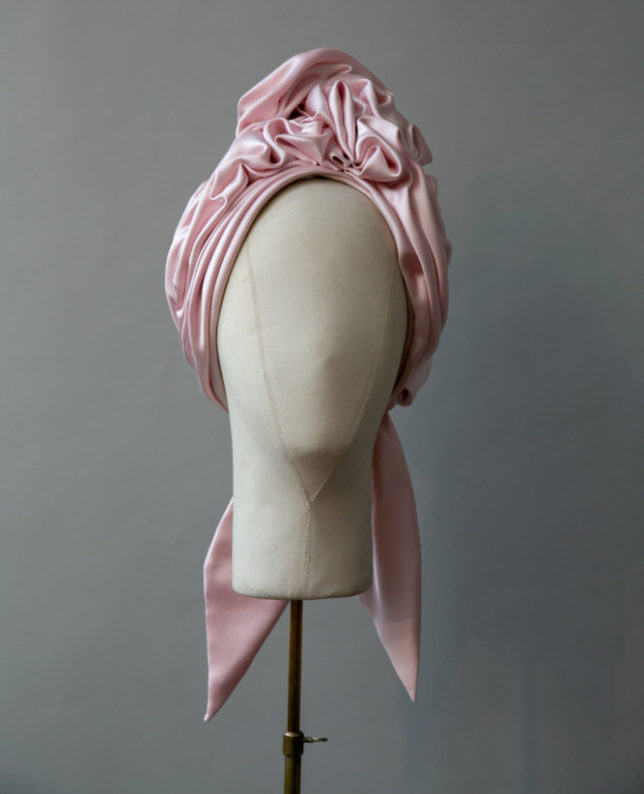 The concept features briolette cut morganite and diamonds set in white and rose gold, the mix of metals and peachy tones of the gemstones emphasise the pinks of the magnificent headpiece.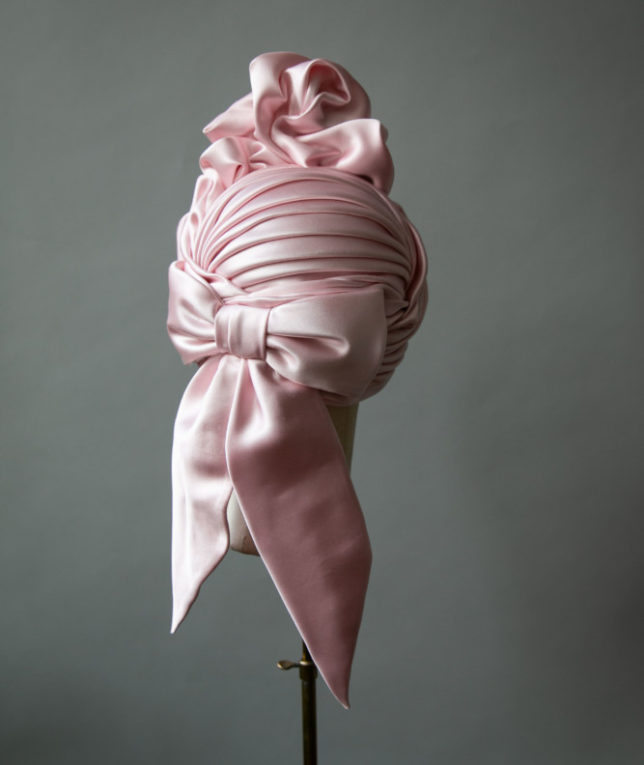 3. Social Wedding
With the wedding of Lady Gabriella Windsor and Thomas Kingston said to be the most glamorous society wedding this spring, weddings during the summer social season offer guests the definitive occasion for headwear.
Edwina's simple and chic pillbox is a timeless and classic headpiece ideal for any wedding day celebration. Worn towards the back of the head it is designed with a chequered two-tone tip, slick side band and rouleau pleated trim in two shades of blue.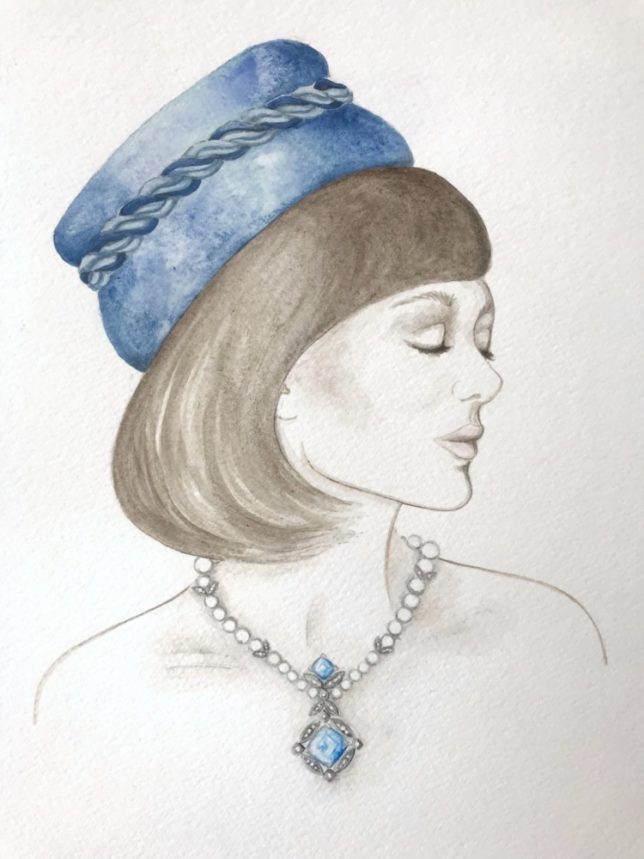 W&W Jewellery has paired the understated but stylish hat with a vintage-inspired pearl necklace design, adorned with alluring aquamarines to complement the tones of the pillbox and diamonds in decorative floral settings to create a soft and feminine finish.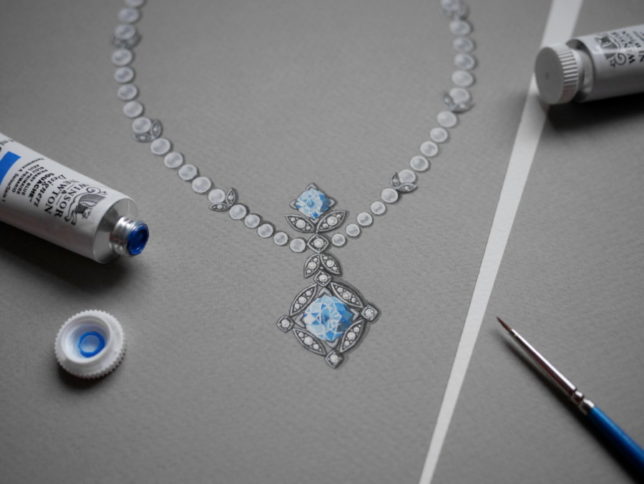 The bespoke headpieces and jewellery designs are available to be commissioned from Edwina Ibbotson and W&W Jewellery at their studios in Battersea.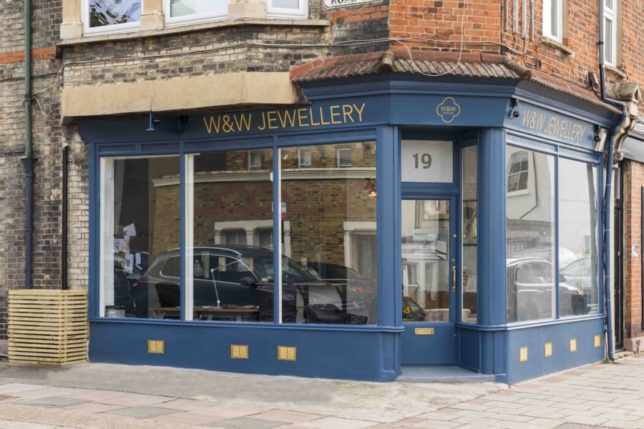 With over 25 years' experience, Edwina's hats are frequently seen at events including Ascot, Goodwood and the recent Royal Weddings; her headpieces have also been exhibited in the V&A Museum. Commenting on the collaboration she says, "I am thrilled to be working with W&W Jewellery to showcase the beauty of bespoke and create looks for these very special social occasions."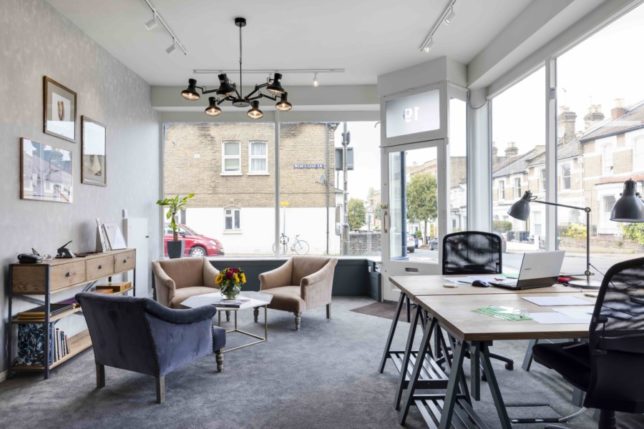 Richard Warrender of W&W Jewellery added, "Bespoke crafts have become highly fashionable again over the years, with clients looking for pieces that are not only personal and unique but also distinctive in design. Our renowned British social season provides clients with the perfect opportunity to be more daring in their choice of jewellery and headwear, and choosing to go bespoke means there are no limitations on the design."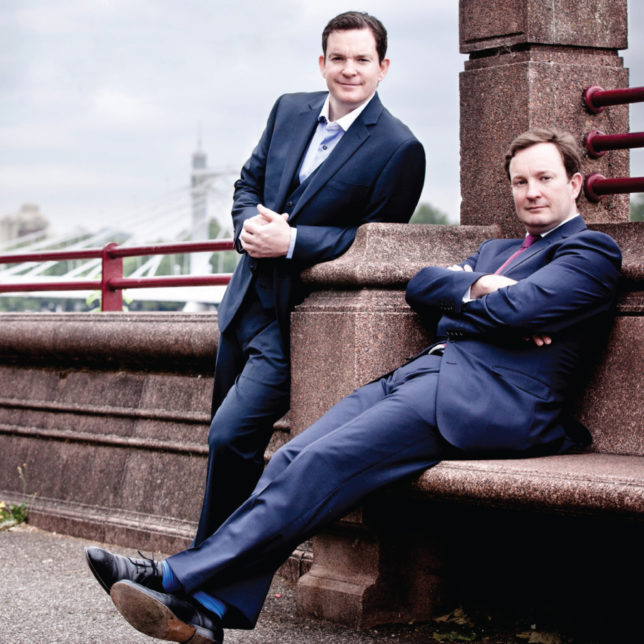 Visit www.edwinaibbotson.co.uk or www.wandwjewellery.com for more information.