With the festive season nearly upon us, Adrian Bridge, CEO of Taylor's Port, explores the perfect pairing of Port and your festive cheese board.
1. Understanding the different Port styles
One of the fascinating aspects of Port wine is its variety of different styles, each with its own characteristic flavours from the intense berry fruit flavours of a Late Bottled Vintage to the rich mellowness of an Aged Tawny or the sublime complexity of a Vintage Port. More than any other wine, Port is very versatile and can be paired with many different foods.
One of the traditional ways of serving port is at the end of the meal with cheese, and we discover how this classic food and wine pairing works to bring out the characters of both the different styles of Ports and cheeses.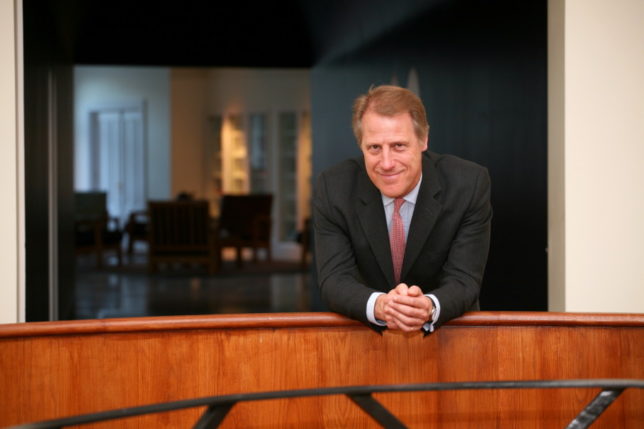 2. Before the cheeseboard, how should you serve Port?
Many people are unsure how to correctly serve Port but it is not complex and can easily be served in a white wine glass; if the glass is too small it will not allow you to enjoy the aromas.
The Taylor's Chip Dry benefits from being served chilled as should Taylor's Tawny Ports – I keep them in the fridge. All other Ports benefit from being served at room temperature.
As Late Bottled Vintage is aged in large vats and Aged Tawny Ports in small casks they don't need decanting. Vintage Ports, on the other hand, mature in bottle and older ones should be decanted to remove the natural sediment created during the ageing process and to allow the aromas that have developed to express themselves. This can be done before the start of the meal.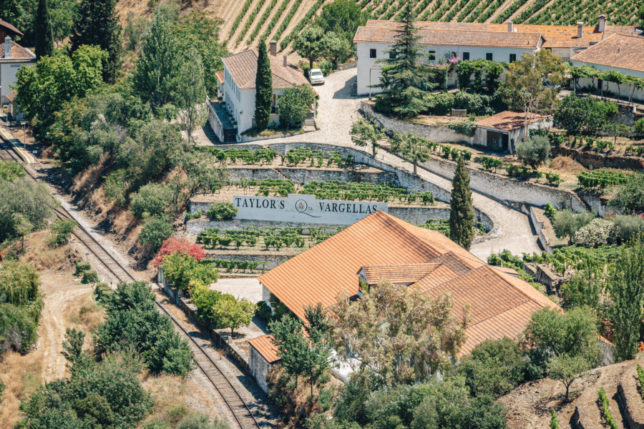 3. How to pair Taylor's Ports with cheese
i) Taylor's Chip Dry with Valençay
The Taylor's Chip Dry is a white Port, combining fresh fruit fragrances with the mellow aromas and hints of oak. It is delicious over ice as an aperitif. Alternatively, this wine pairs perfectly with soft cheeses, such as Valençay, with its delicious citric, nutty notes.
Taylor's Chip Dry is £13.99 from Waitrose

ii) Taylor's 10 Year Old Tawny with a farmhouse Cheddar
Aged tawnies are characterised by a beautiful orange brown colour that comes from their time spent ageing in oak, with rich aromas of dried fruit and a smooth silkiness on the palate. They are delightful when served around the festive period with wonderful nutty, spicy, raisin flavours, and perfectly complement the flavours of a mature farmhouse cheddar.
Taylor's 10 Year Old Tawny is £22 from Waitrose, Sainsburys, Tesco, Selfridges, John Lewis

iii) Taylor's Historical Collection Reserve Tawny with Comté
This Tawny Port is a limited-edition blend of several reserve tawny Ports. It is presented in an exquisite 1L "chestnut" shaped bottle which dates back to the traditional bottle shapes that would have been used during the 18th Century. It has luscious flavours of plums and dried fruit, accompanied by notes of butterscotch and hints of spice. It pairs wonderfully with a smooth, nutty Comté with hints of fudge flavours.
Not only is the pairing delicious, this highly unusual limited edition bottle makes an excellent Christmas gift for any Port enthusiast.
Taylor's Historical Collection Reserve Tawny is £42 from Selfridges, Speciality Drinks, Harvey Nichols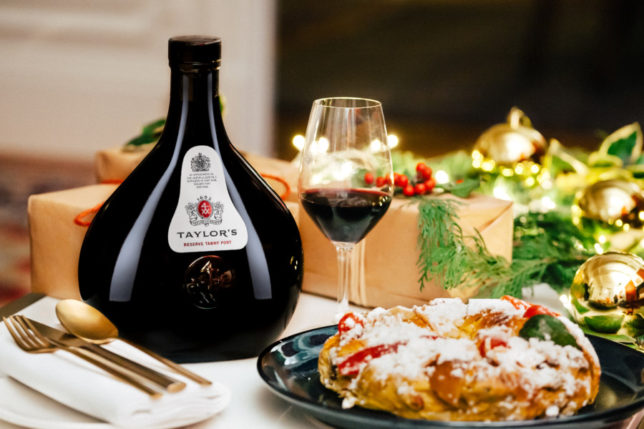 iv) Taylor's Late Bottled Vintage 2013 with Sainte-Maure
The Late Bottled Vintage is made from grapes from a single year, aged in vats for four to six years, and is a delicious drink all year round. It shows off firm tannins and a concentrated fruitiness that makes a perfect match for cheese.
It works particularly well with a thick, crumbly goat's cheese such as Sainte-Maure. The crumbly texture and the rich tangy flavours of the goat's cheese, blend with the ripe opulence of the LBV.
Taylor's Late Bottled Vintage 2013 is £15 from Waitrose, Majestic, Sainsbury's, Tesco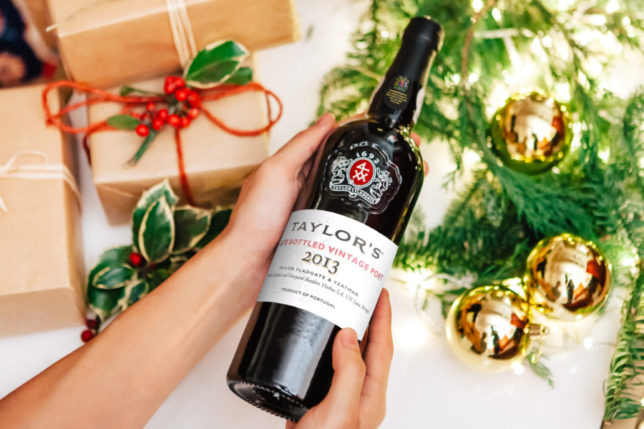 v) Taylor's Quinta de Vargellas 2004 Vintage Port with Stilton
Taylor's vintage Ports are iconic worldwide, and the highlight of any luxury cheeseboard pairing. This wine has majestic and powerful flavours with plum jam, cherry notes and subtle hints of violet. The stilton, with its soft, buttery texture, mellow character and its tangy, salty flavours, matches perfectly.
Taylor's Quinta de Vargellas 2004 Vintage Port is between £32 and £36 from Majestic, Selfridges, John Lewis, Waitrose, Fortnum & Mason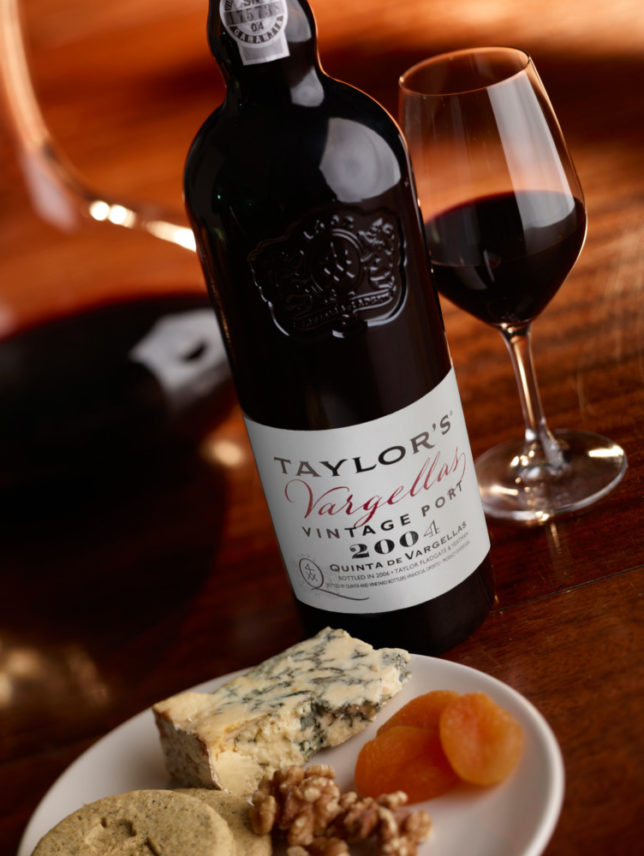 4. How should you store Port?
Vintage Port should be stored in the same was as any fine wine. To keep it in optimum condition Vintage Port should be stored lying down on its side in order to stop the cork from drying out.
The most important consideration when storing any Port is to store it away from direct light in a cool and dark cupboard.
All Port leaving the Taylor's cellars in Portugal is ready to be consumed and most are bottled using a 'stopper' cork to make it easy for customers to open. However, Vintage Port is a very long lived wine and many people chose to age it further; for this reason it is bottled with a full driven cork that will require a cork screw.

About the expert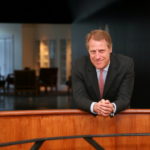 Adrian Bridge moved to Portugal in 1994 to grow the Taylor's and Fonseca Port brands in the UK and USA. In 1998, he became CEO of the Taylor Fonseca Group, spearheading its expansion by acquiring valuable industry assets, including Croft and Delaforce Port, and forming an enlarged group called The Fladgate Partnership. Adrian has been at the forefront of innovation and change in the Port industry. In 2008 he created rosé Port, the first new category for a generation, and launched the super-premium Port segment with the high profile release of Taylor's Scion in 2010. In 2014 he expanded the luxury gifting market with a series of 50-year-old Single Harvest Ports. Adrian created The Yeatman, Porto's first world class luxury hotel, later adding two more iconic properties to the group's portfolio, The Vintage House and Hotel Infante Sagres. He is currently building the World of Wine, a major cultural, gastronomic and retail complex and is leader and mentor of the Porto Protocol, a global climate change initiative.