Dan Rosen, Managing Director of The Function Band – a leading global Showband, DJ Live & Events company, shares his top tips on putting together the perfect wedding event.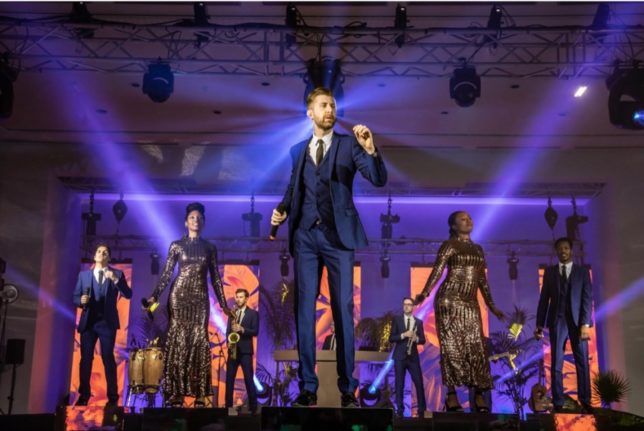 Venue
We are so lucky in the UK to be blessed with so many incredible venues. When we are looking for a venue for our clients, entertainment is always at the forefront of our minds, so we are interested in a few key factors.
There are so many venues that don't have any sound limitations, so if possible, it is important to choose a venue where this is not going to be an issue.
The size of the ballroom is really important. You don't want a venue where the room is so big it feels empty, or where it can feel too cramped, but you also want to try to keep everything in one room, if possible, ie. the bar, photobooth etc. As soon as you open up another area or the bar is elsewhere, you will inevitably lose guests out of the main room, so you want to try and avoid this being the case.
We love working at all different types of venues, big or small, city or country, modern or traditional, but, being based in London, we really do love all of the Central London hotels, which tick so many boxes, and are just perfect for society weddings. Our particular highlights would be Rosewood, Claridge's, The Savoy, The Landmark, The Dorchester & The Churchill. All very different, but beautiful venues, where space is no problem, and where the service and food are immaculate.
We have exclusive packages with most top West End hotels, so it is always worth speaking with us before contacting any venues directly. Outside of London, our favourites would include Aynhoe Park, Cliveden House, and Hedsor House, but there are many more too!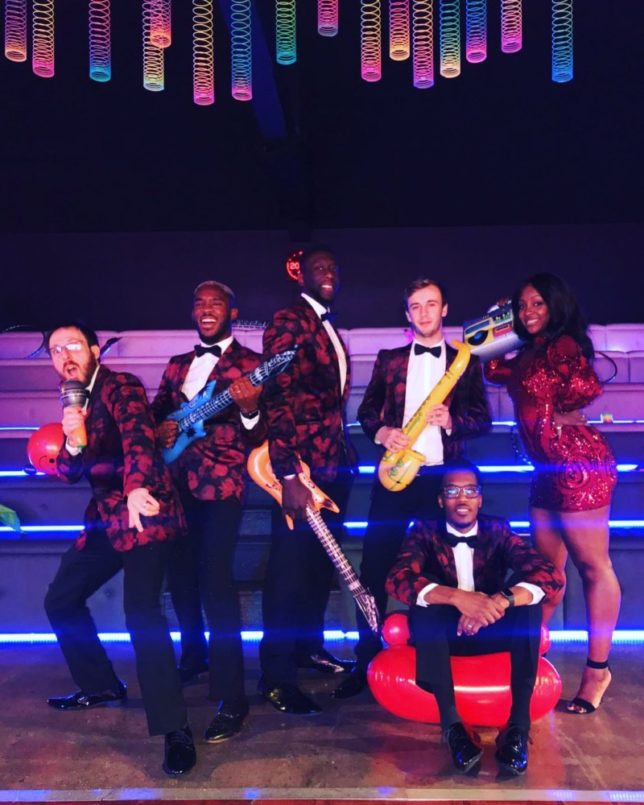 Entertainment
We are of course biased on this subject, but for us, the most important thing is the entertainment. You could have your wedding in your lounge, with microwave food, but if you get the entertainment right, it is the only thing people will remember. It is where the special memories are made, and where the best photos and videos will come from too.
One of the things that make The Function Band special, is how much live music you get from us. Every wedding has entertainment after the wedding breakfast, but the bits that make us so unique are the live music as guests enter the room for the first time when all the singers are up on podiums, and it is a real WOW factor, and also our live interactive acoustic sets during dinner are our favourite thing in the world to do, the atmosphere is just so electric during these moments as nobody has seen anything like it before! The smallest band we provide is a 6 piece, and we go all the way up to a 20 piece, so we can fit into pretty much any venue and a wide range of budgets.
Production
This is something that is so important but often forgotten about. In terms of sound, with The Function Band, we include all sound equipment, but it is important to remember if booking anyone else, that there is a good spread of sound around the room. It is not about it being too loud, but about there being a balanced sound so that everybody can hear equally. For an event of approx 200 people, we would put in around 8 speakers around the tables and dance-floor.
Lighting can really transform any room, and having a beautiful bespoke stage can be the centrepiece to any society wedding, so when planning your wedding, you should make room for production in your budget. We do usually suggest that once you have chosen the perfect venue, we would meet you at the venue, and come up with ideas and designs to fit the space and your budget for these elements.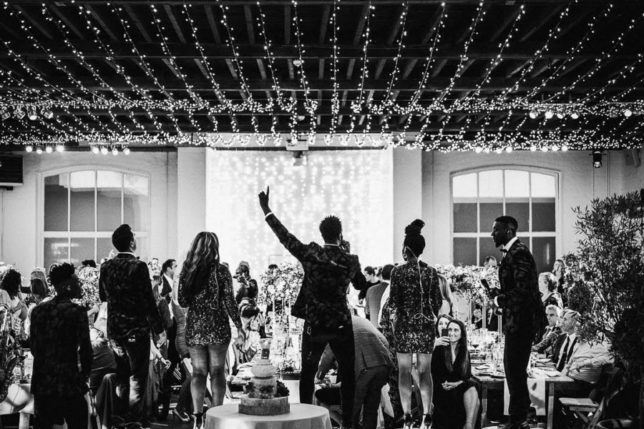 Meal
The majority of venues would supply the catering in house, but some you are required to bring in an external caterer. With either, you would do a food tasting, which is always one of the highlights of wedding planning! We would always suggest 6 canapes during the drinks reception (3 hot and 3 cold) and a minimum of a 3-course meal.
It is important to remember that you are not only catering for yourselves, but for all of your guests. It is obviously not possible to please all of the people all of the time, but it is better to keep the food simple but classy, rather than trying to be different, which can end up in a lot of guests not wanting to eat the food. Chicken, fish and beef always seem to be the safest options, pleasing the masses!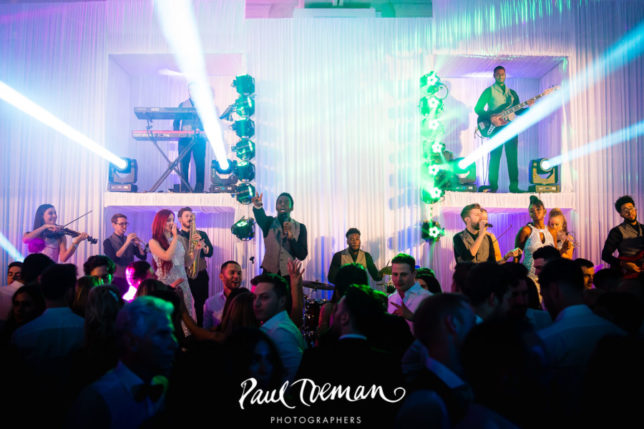 Flowers
We personally don't feel you need to go over the top and spend tens of thousands of flowers, but beautiful flowers can really finish off the tables and the room as a whole. For rooms with very high ceilings, higher table centres are better, but really a mixture of high and low are great. You also want to make sure that guests can see each other on a table, and their view of the guests opposite them, or of the top table or stage isn't restricted. Where possible, candles are a perfect accompaniment to the flowers too. Lastly, you want to try to pin spot the tables, with a spotlight lighting up each centrepiece on each table.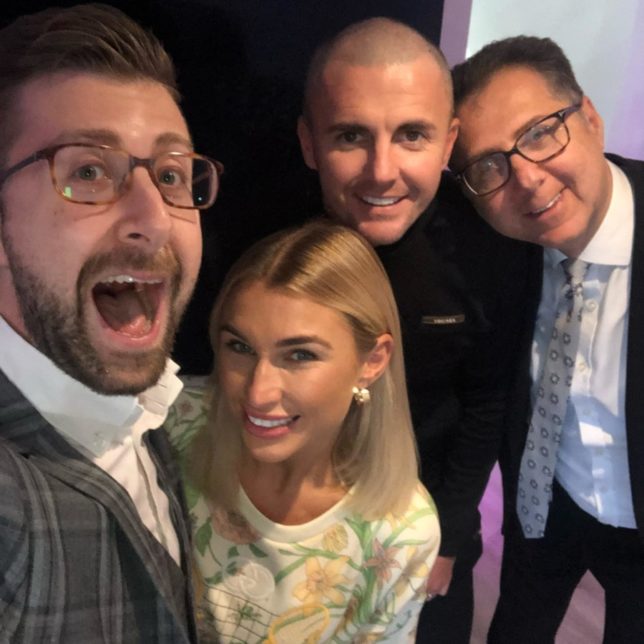 About the expert
Dan Rosen, Managing Director of The Function Band (TFB), has over 17 years of experience in the events industry. TFB is is his brainchild in partnership with his Father, Bradley. The Function Band are a team of talented singers and musicians from all corners of Europe who create an immersive experience for guests to enjoy. Since 2002 the band has performed at countless corporate events, charity events, weddings, birthdays and more.
TFB are a magnet for celebrity fans and have previously performed at actor Steve Coogan's 50th birthday celebrations, numerous celebrity weddings, and Premier League footballing events. Recently, they even shared the stage with Scottish pop sensation Lewis Capaldi in Boston, USA. TFB also managed to coax Irish football legend Robbie Keane up on stage to sing the Neil Diamond classic Sweet Caroline at the wedding of his brother-in-law.
The company also offers production and event management services, all carefully executed by their in-house team. Clients are involved throughout the production process and can tailor all aspects of production to suit their requirements, taste, and budget. TFB Events help clients find everything they could need for their big day, from fairytale venues to exquisite florists and caterers. TFB Events services (including production) can be booked without hiring The Function Band.
The band also offers many other packages to suit all budgets, from DJ Live performances (a mixture of DJ + live musicians and singers) to their Showband, consisting of up to 20 talented musicians, including multiple vocalists, strings and brass section. Dan says: 'Whether you have six people in the band or twenty people, the chemistry is still the same. Our setlists are completely bespoke, and if we don't know a song, our talented singers will learn it. We discuss all musical choices with every client, so we know exactly what they love, and most importantly, what music they hate.'
Find out more at www.thefunction.band