In the much anticipated first-ever global release of the Yamazaki® 55, the House of Suntory pays tribute to the passage of time and the legacy of the founding family of Japanese whisky. Bottled in 2020, Yamazaki® 55 (46% ABV) – the House of Suntory's oldest release in its history – celebrates the Japanese "Showa" era of the 1960s that represented a major period of change for the House of Suntory.
Extremely limited quantities of Yamazaki® 55, of which 100 bottles were initially released in Japan in 2020, will be available through select retailers in the United Kingdom, United States, Mainland China and Taiwan from this September.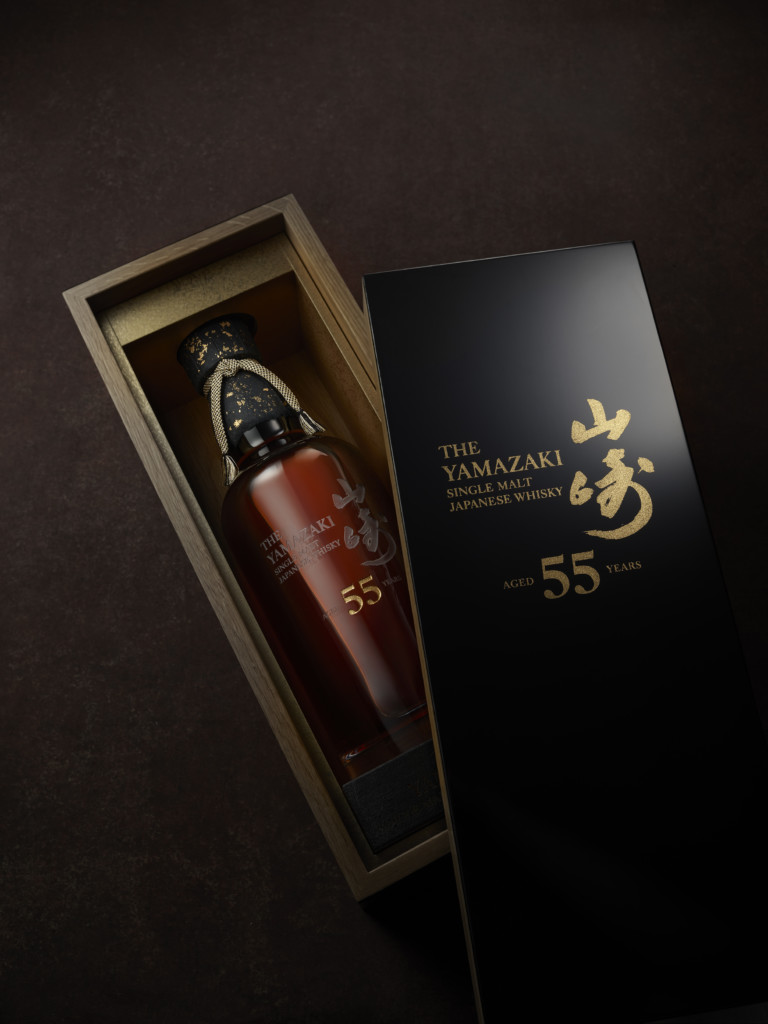 Yamazaki® 55 is a blend of three precious single malts with the first component distilled in 1960 under the supervision of Suntory's founder Shinjiro Torii and aged in Mizunara oak casks. In 1961 and 1964, the second and third components were distilled under Suntory's Second Master Blender Keizo Saji before they were aged in American White Oak casks. Suntory's Fifth-Generation Chief Blender Shinji Fukuyo worked closely with the grandson of founder Shinjiro Torii, Third-Generation Master Blender Shingo Torii, in deploying their signature art of blending to properly reveal the exceptional depth, complexity and wisdom that is Yamazaki® 55.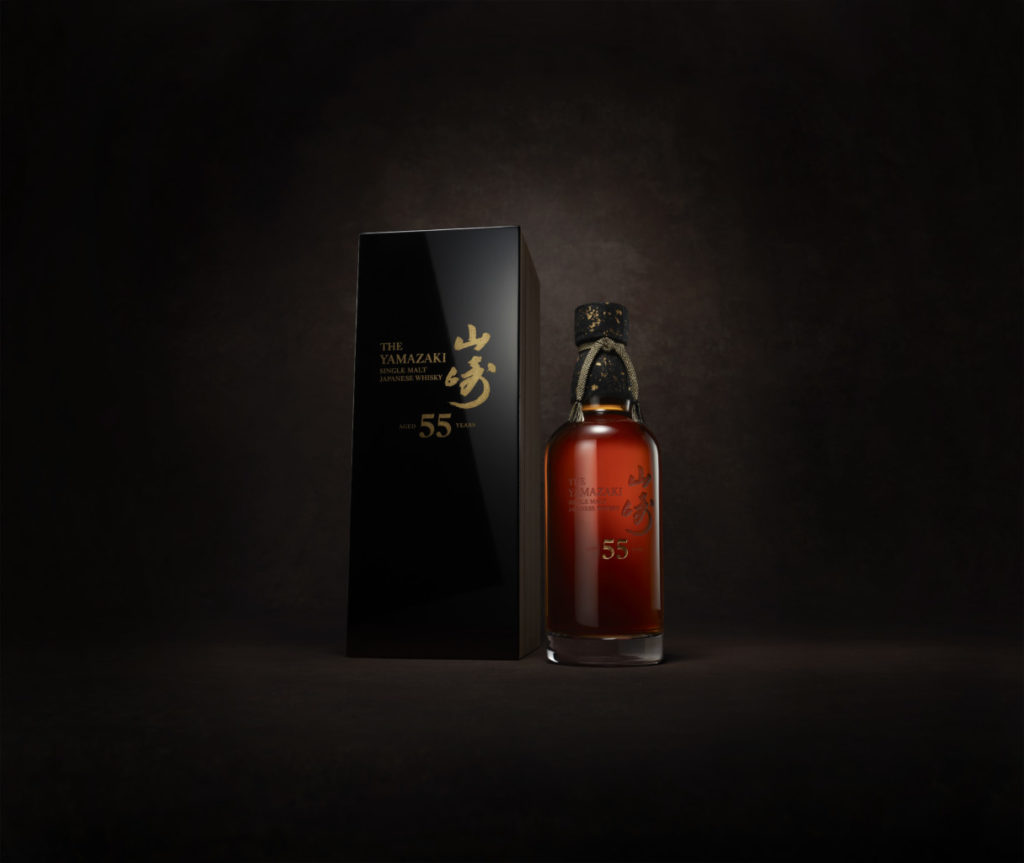 The resulting expression features a deep amber colour distinctive of Mizunara casks. It has a robust aroma redolent of sandalwood and a sweet, mature bouquet of well-ripened fruit. A soft, smooth first sip blossoms in the mouth with flavour. On the palate, is a mixture of sweet and slightly bitter notes reminiscent of Seville oranges followed by a woody note from the Mizunara cask. Ending with a fragrance like scented wood and a hint of smokiness moving on to a sweet, rich, lingering finish.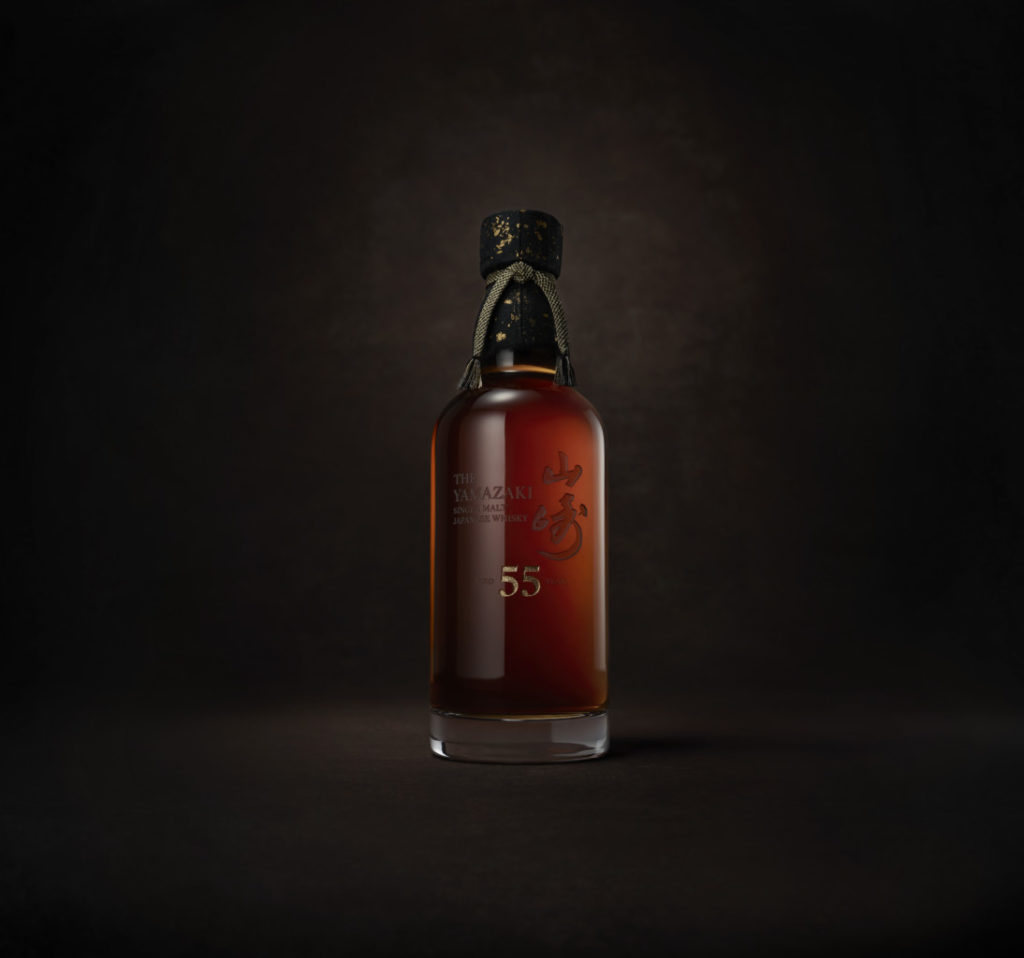 The Yamazaki Distillery is Japan's first and oldest malt whisky distillery, built starting in 1923 by Suntory's founder Shinjiro Torii. Yamazaki is not only the soul place of Suntory Whisky. It is the birthplace of Japanese Whisky.
Inspired by traditional Scottish whisky, it is said that Torii selected the land of Yamazaki at the foot of Mt. Tennozan, for its high-quality water source and natural environment. Blessed with Japan's rich four seasons, the diversity of this region's temperature and humidity, together with one of Japan's best natural mineral waters, align to create the perfect conditions for the making of whisky.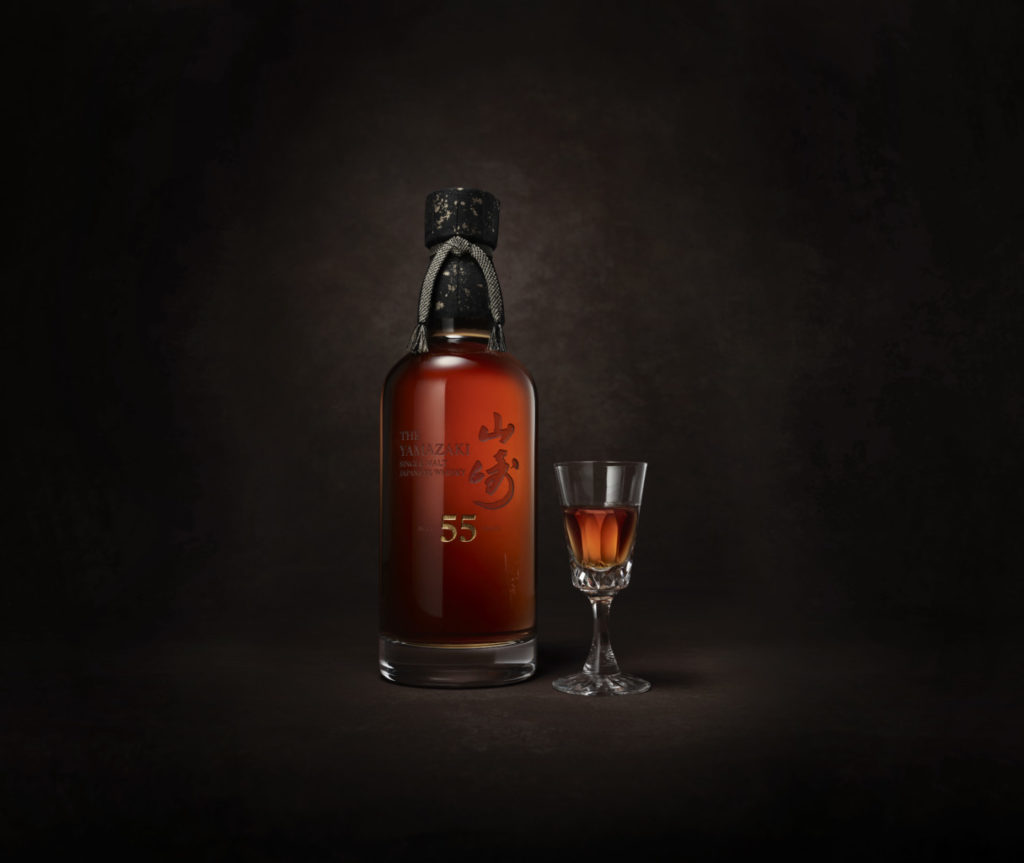 Suntory's Fifth-Generation Chief Blender Shinji Fukuyo said, "Throughout the process of blending Yamazaki 55, I used as inspiration the passage of time and 'wabi-sabi' – the Japanese belief that imperfections can help to ultimately contribute to perfection. While I often view other extra aged whiskies as art, I consider Yamazaki 55 to be more like a Buddhist statue: calm and mysterious, requiring time to truly enjoy the inner beauty."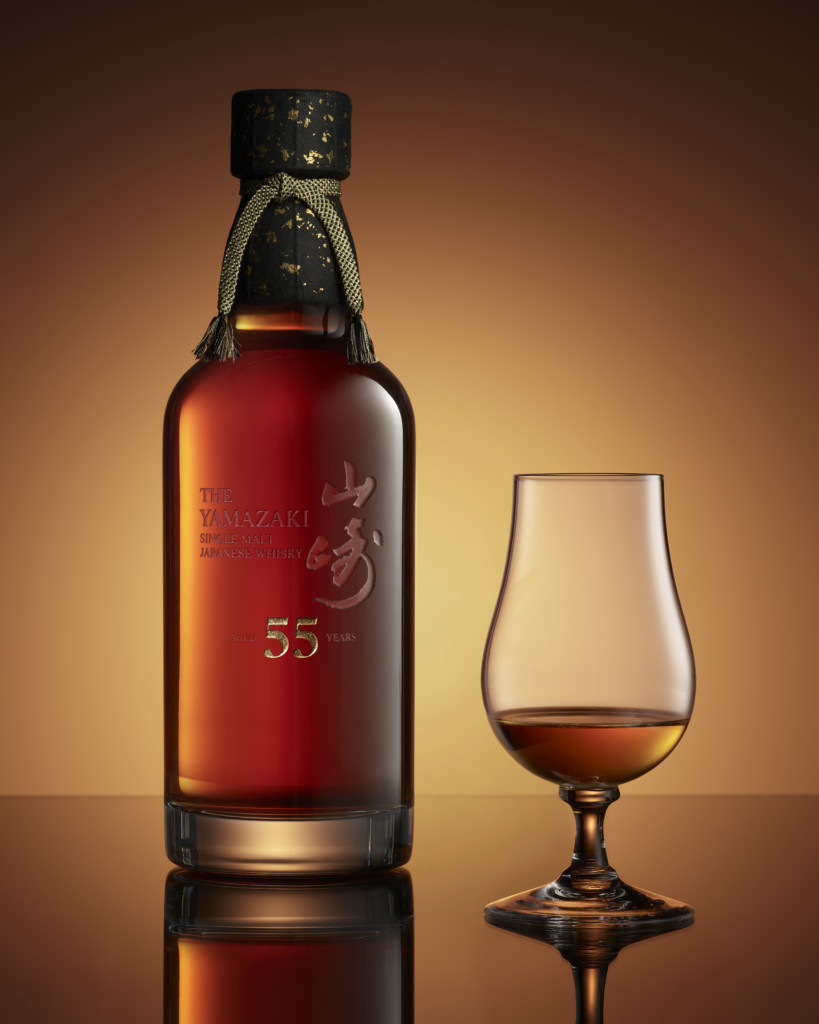 Yamazaki® 55 is presented in a crystal bottle with the word "Yamazaki" carefully engraved in calligraphy using the technique of sandblasting and featuring real gold dust and lacquer on the age marking. The bottle's opening is wrapped in handmade Echizen washi paper and bound with a Kyo-kumihimo plaited cord, a traditional craft from Kyoto. Each bottle is delivered in a bespoke box made from native Japanese Mizunara wood and coated with Suruga lacquer.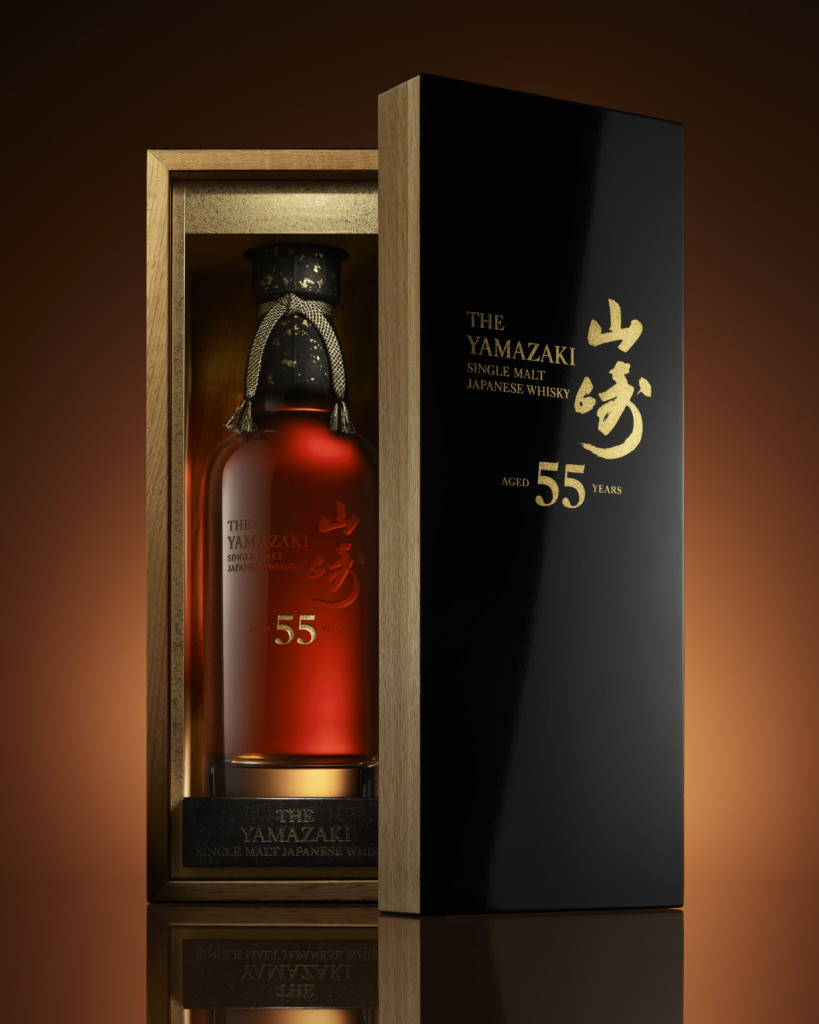 Yamazaki® 55 will be available in extremely limited quantities starting this month at a suggested retail price of $60,000 USD excluding VAT and duties. Yamazaki 55 will be available to purchase in Harrods, Harvey Nichols, The Whisky Exchange, The Whisky Shop, Master of Malt.
Yamazaki® 55 will also be available in The Arts Club, Annabel's and Claridge's. To honour its ongoing commitment to give back to society, Beam Suntory will donate $5,000 USD for every bottle released in this year's 100-bottle collection, totalling $500,000 USD, to The White Oak Initiative, a group committed to the long-term sustainability of America's white oak forests.
The extremely limited-edition Yamazaki® 55 joins Yamazaki's portfolio of award-winning whiskies including Yamazaki® 12, Yamazaki® 18 and Yamazaki® 25.